While most people think of comb over hairstyles as being a great option for men, there is some great comb over haircuts for boys too! The boy's comb over hairstyles will boost a boy's self-confidence and are sure to make him feel great when he heads to school.
Trendy Comb Over Hairstyles for Boys
Below are some of the latest comb over haircuts for boys that everybody loves.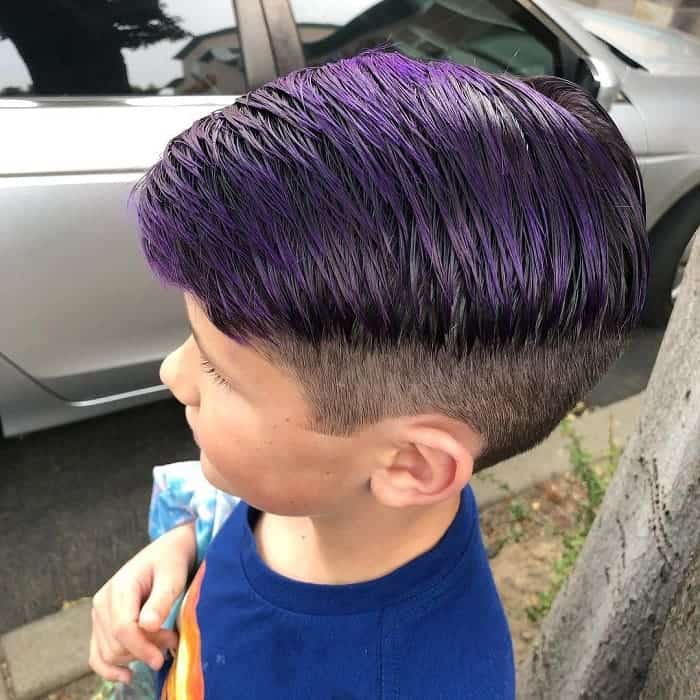 One great way to keep a boy's comb over with long hair from being boring is to add some bright color. Allowing the boy to pick his favorite hair color or choosing one that will contrast with his natural hair is a great way to turn this style into a show stopper. The bright and shiny hair is sure to attract attention and make any boy feel great about his new style.
2. Blonde and Swooped Back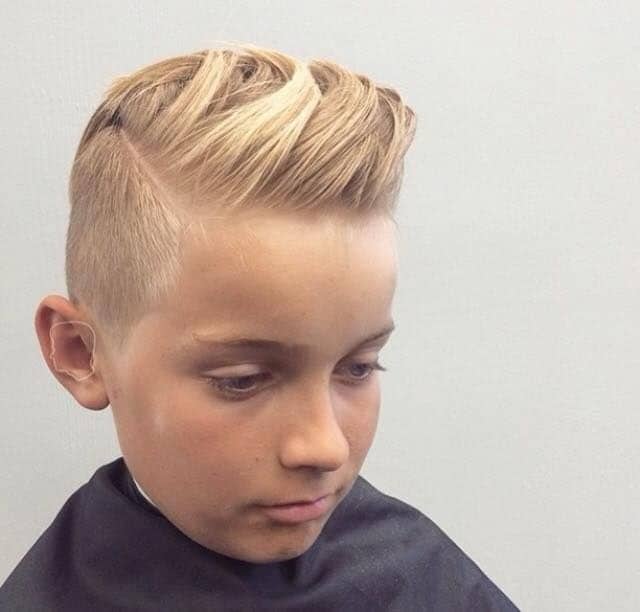 Blonde hair looks crisp and bold, especially when it is worn a little bit longer on the top and then swooped back from the face.
Keeping the sides of the hair really short helps to showcase just how long the top of the hair is, which means that boys can show off their length. A little product goes a long way in keeping the longer hair controlled.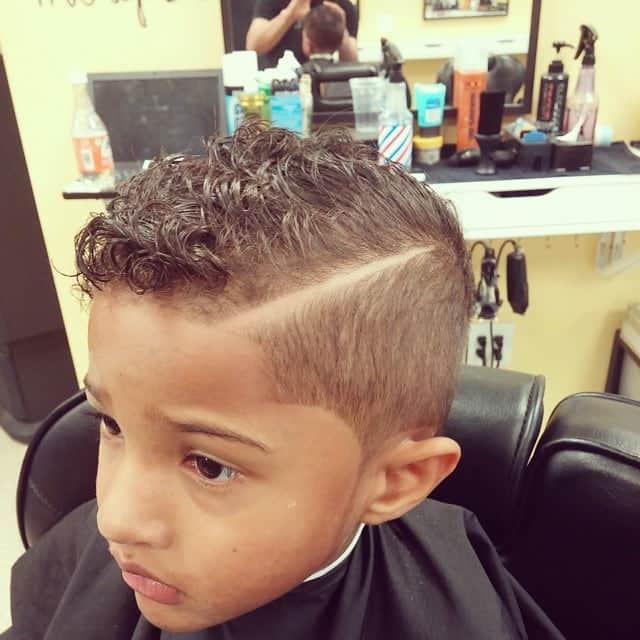 Boys who have curly hair can enjoy a comb over, especially when they opt for a hard part to clearly show the separation of the sides and top.
Keeping the curls on the shorter side is the best way to prevent them from getting or feeling out of control and will allow the boy with this style to play and run around without his hair getting in the way.
4. Zig Zag Designs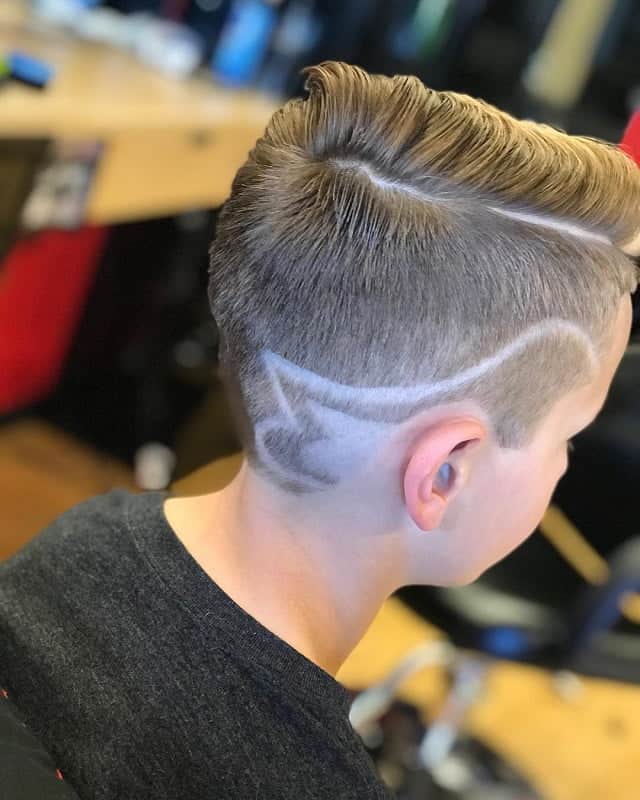 Cutting intricate hair designs into the back or the sides of the head is a great way to make a comb over for boys to stand out. The longer top is swept over away from the designs so that they can be easily shown off, allowing them to pop. This cut takes regular upkeep to keep the zig zags or swoops cut into the hair from growing out.
Very short sides with longer hair on the top allow for the top to be sleek and slicked back from the face. This is a really updated look and one that requires a fair amount of product to hold it in place.
Although there isn't a hard part of this style, it's still one of the most popular boys comb over haircuts, and for good reason, as it looks great on most boys.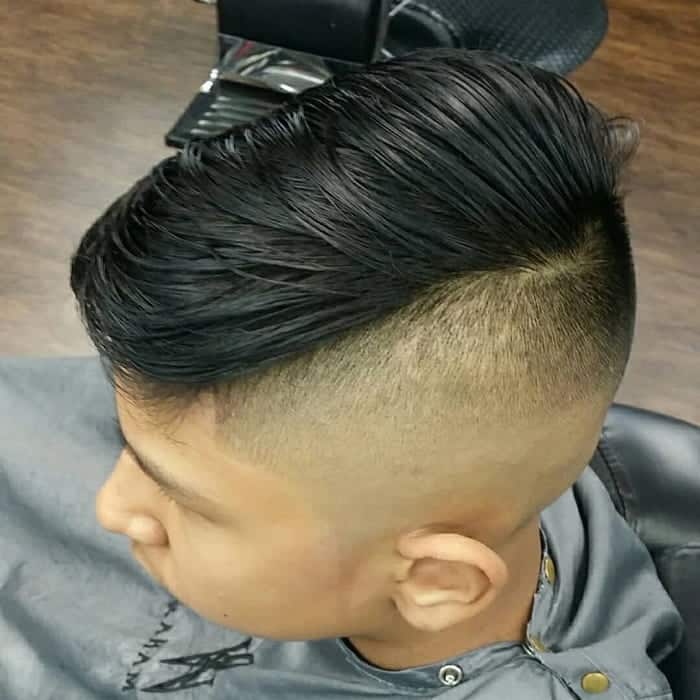 Really short sides look exceptional when paired with longer hair that is gelled and slicked to the side. Allowing the top of the head to have a little additional volume keeps this style from falling flat and ensures that it looks interesting.
It's a fresh take on a comb over and requires a boy bold enough to go shorter than is typical on the sides.
7. Gelled into Place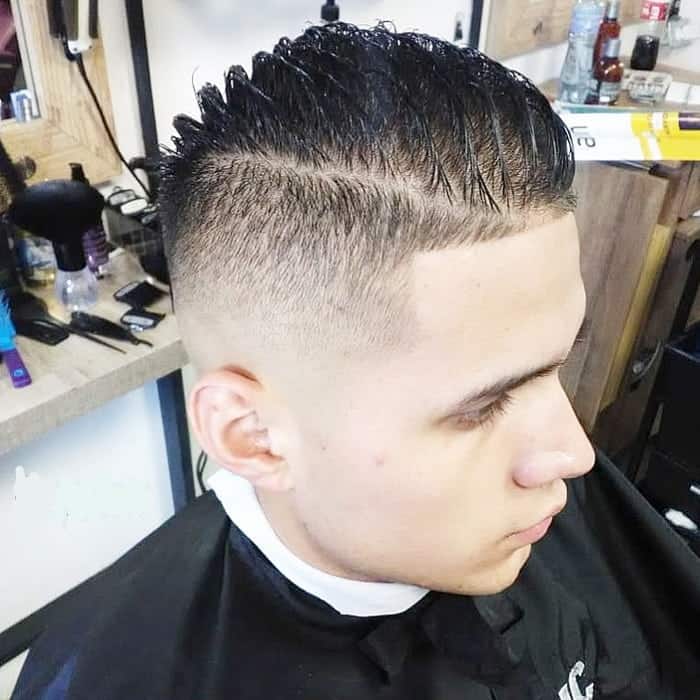 Longer hair in a low fade comb over for boys looks great when it is gelled into place, as this gives it some texture and a very interesting design. The shorter sides of the hair are a great contrast with the longer top, which means that boys who wear this hairstyle are sure to stand out.
It looks great with all types and colors of hair, as long as the front is clearly defined and the length on top is perfectly styled.
A hard part with really thick and full hair on the top allows for the boy wearing this style to create a lot of volumes. The end result looks really healthy and incredibly thick, which makes the boy wearing it appear a little more grown-up.
It's a great boy's comb over option for anyone who has naturally thick hair and wants to show off the volume he can get.
9. Short Comb Over
Younger boys will look great with this short comb over that really shows off their face. The longer top looks great combed over shorter sides, and a hard part is an important aspect of this cut to really make it stand out.
This is a perfect option for parents who are worried about how to keep their boy's hair out of his face during school. If you love short hair, check out some more here.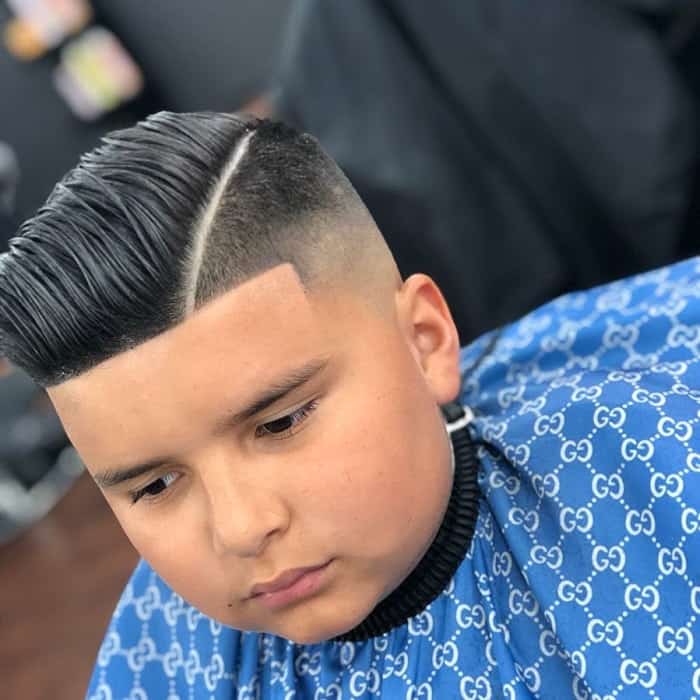 Very straight lines can look severe on a younger boy, but not when paired with a great hard part and plenty of product. This boy's mid fade comb over haircut takes a little effort in the morning, but the end result is neat and perfectly keeps the boy's hair out of his face and out of his way during the day.
Any boy looking for a fresh cut will want to consider one of these comb over haircuts for boys. A great boy's comb over is a fun and updated look that will make him feel and look amazing.