Medium hairstyles for men with thick hair are the hottest fashion this time around. Thick hair is hard to style, but the medium length makes them fit most hairstyles. The hair is easier to style and maintain when it is cut to a medium length.
From dark-colored curls to sleek blonde pompadours, everything suits thick medium length hair. Here are 21 amazing men's medium hairstyles for thick hair to get you started on this amazing arena of hairstyling.
Trendy Medium Haircuts for Thick Hair
Our experts have carefully curated top medium length hairstyles for thick-haired men.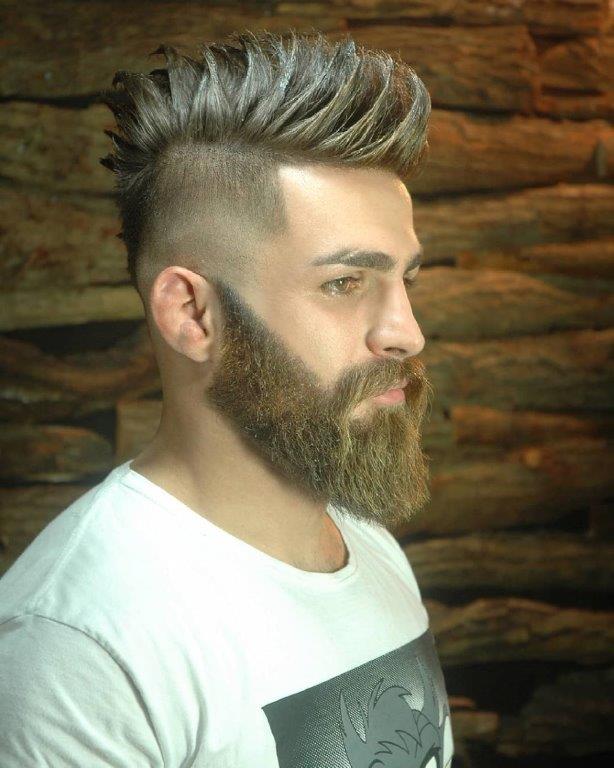 This is one of the coolest hairstyles for men with medium thick hair. It makes them look tamed as well as brings an incredible charm to your hair. The comb-over has stylish waves swept to a side which have a pop of color.
The full beard goes perfectly with it to make everyone admire your hair fashion insight. Try growing your beard for this one even if you do not have one already and become irresistible.
2. Feathered Side Swept Hair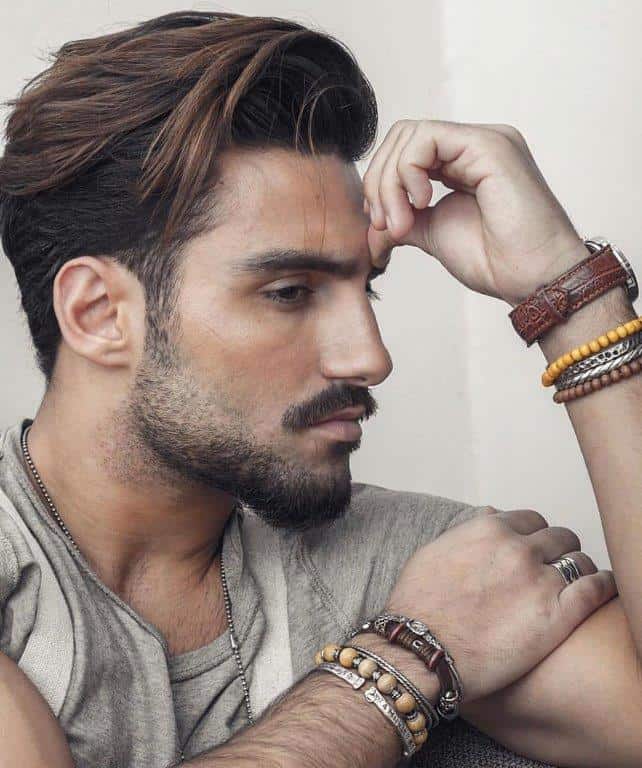 If you love going bold and free-spirited then this one is truly your thing. The thick hair is cut to a medium length in an asymmetrical fashion making you hotter. The way it falls around in easy feathered locks is so stylish that nobody can pass it over. You can have your hair dyed to give it an even more impressive feel. A goatee or short beard makes this look even more attractive.
3. Blond Hair with Low Fade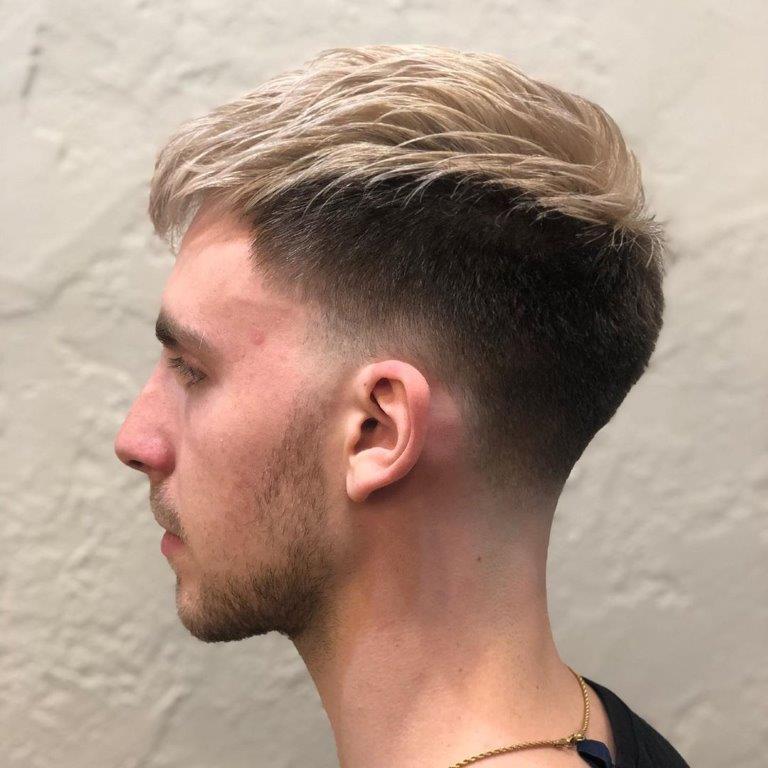 Twin colored hairstyles are in fashion nowadays and they are so hit for a reason. Have the upper half of your hair colored blond and leave the rest of it black. To balance it well, you have to give it an undercut or a low fade. The short hair at the lower side and medium hair at the top make such a perfect combination that you will love it.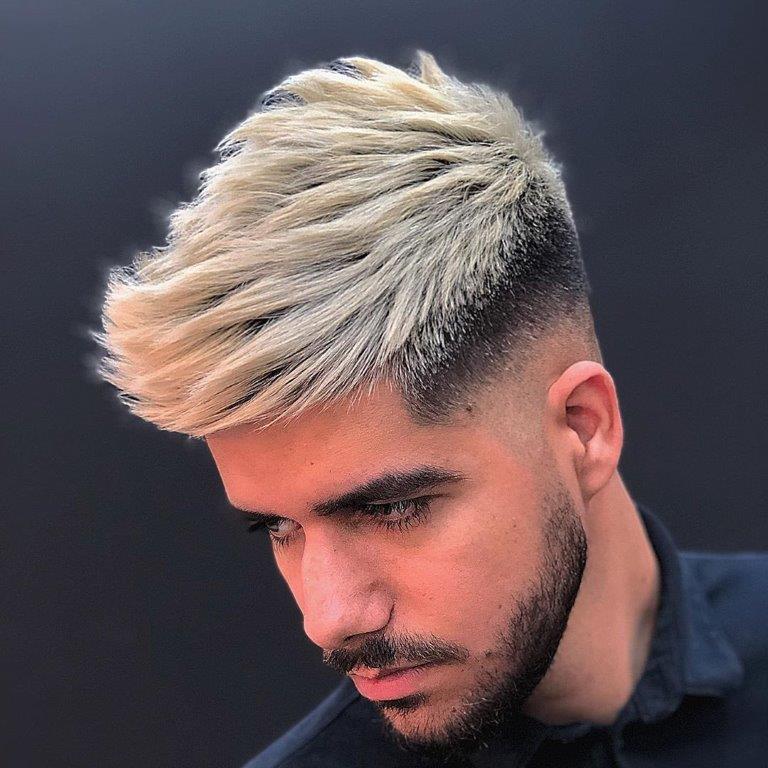 A comb-over is one of the most attractive medium haircuts for thick hair. It has such a cool aura and the right amount of charm which is sure to have women fall for you. The blonde hair is combed over but is not given a sleek appearance. Rather it is a fun comb-over to keep things light and rough. The undercut makes it more pronounced and you look endlessly sexy.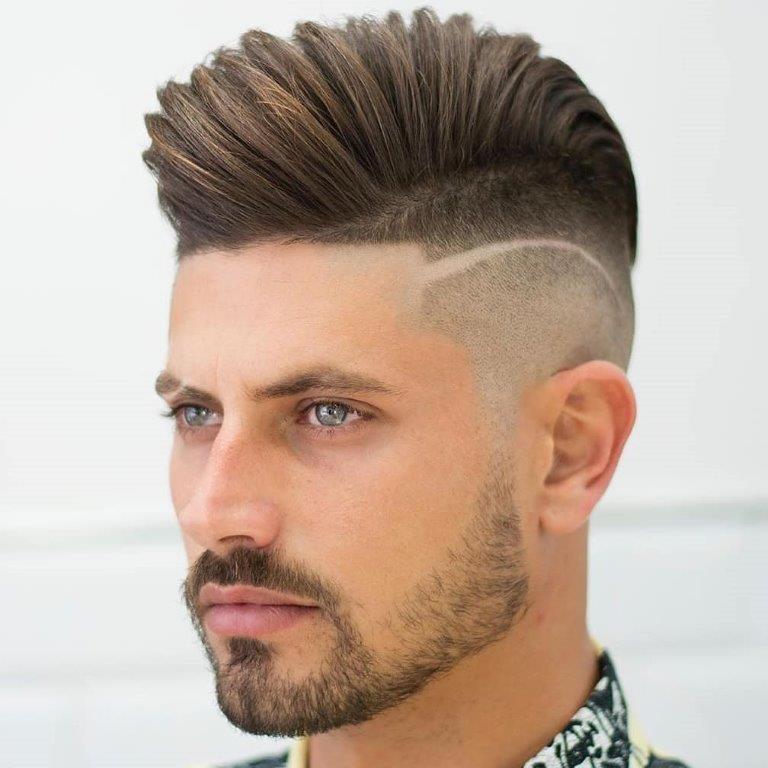 If you love being proper and perfect then why not give this hairstyle a shot? The hair is combed to a side and partitions are made in it to give it a stylish vibe. The hairstyle has a very classy and formal appearance so you can easily rock it in your office too. The line in the high fade gives it greater intensity making it exactly what most people love.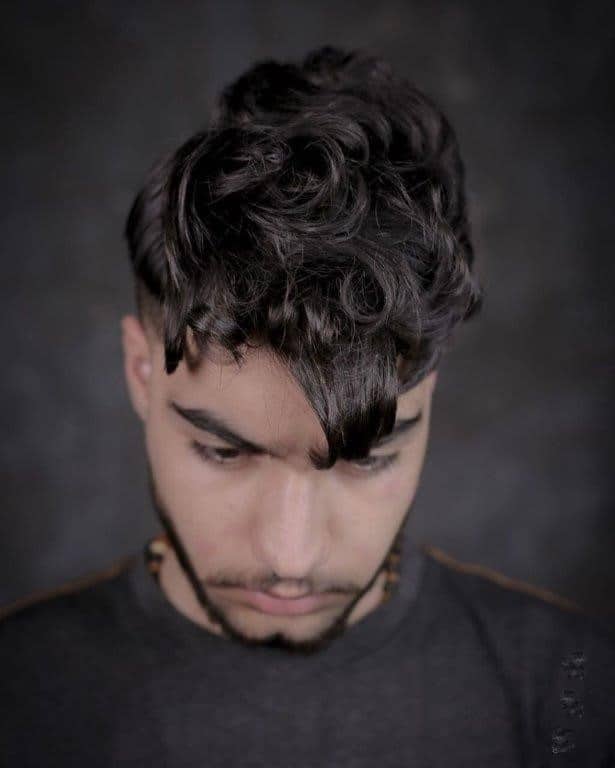 The curls have a bigger volume than most hair types, so they naturally appear thick. Although it is hard to style them, if you have the right hairstyle, they can be your sexiest feature. This curly hawk hairstyle is the best way of adopting a cool and artistic medium hairstyle for men with thick hair without going overboard, so go for it.
Who doesn't love sleek and stylish hairstyles? They are classy, fashionable and easy to rock no matter where you are. This one has an extra charm to it due to the silvery grey dye. The platinum blonde hair is slicked back to the base of your head. The hair is cut shorter at the sides to complete the whole look.
If you love looking stylish and hot while keeping things natural then you are going to love it. The backcomb has easy waves which have a little gel to keep them in place. The medium length thick hair falls back stylishly making you appear as hot as you want to. You can even keep giving it gentle flicks through the day.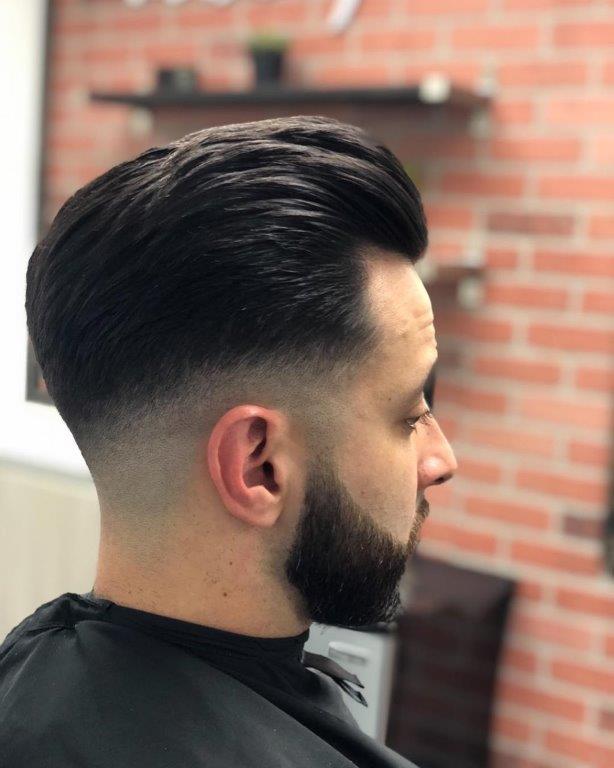 Slicked back thick hair is one of the sexiest medium hairstyles that a man can go for. The way that it stays stuck to your scalp shows how organized and proper you are. This is one of those hairstyles which looks equally well on all hair colors, so you do not have to worry about it. Just get asymmetrical cut and style your hair with this one.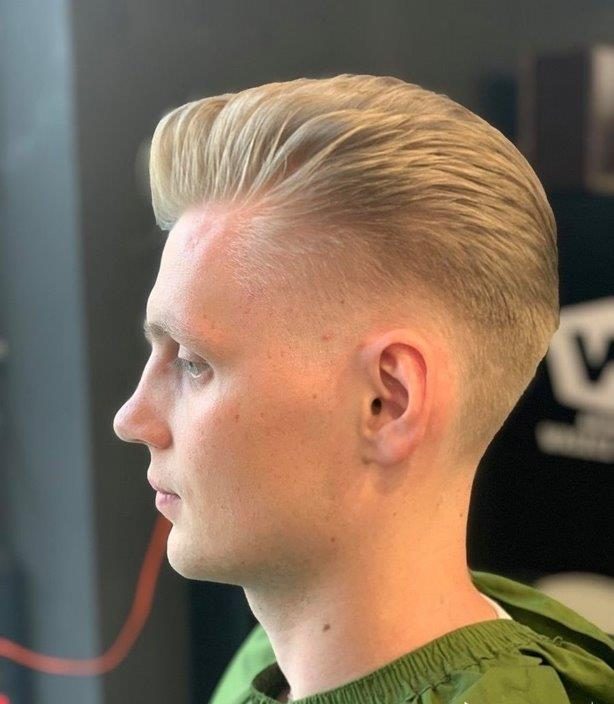 Love to have your thicker medium length hair stay in its place all the while? Well, this is the perfect hairstyle for you then. It has a nice half pomp which looks formal and casual both at the same time. So, you can rock it in all your hangouts, corporate events, and family reunions. The way that the hair is combed backward has a perfection of its own.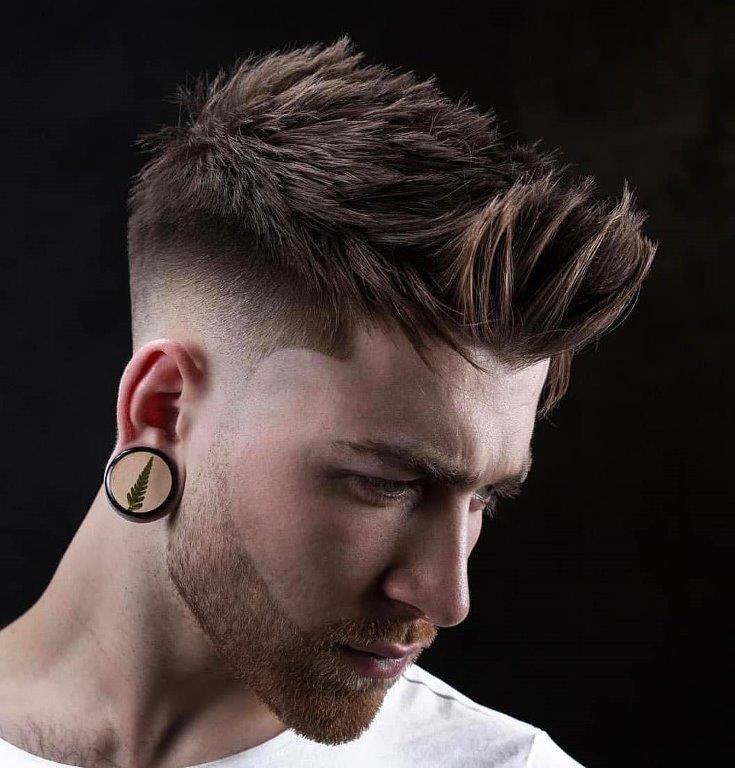 This is great for men who love looking artistic and cool all the time. The messy spikes are easy to make and maintain since they require some gel and light brushing. But they make a big influence on your overall personality by spicing it up. So, why not give this one a shot this season to have the best medium hairstyle of them all?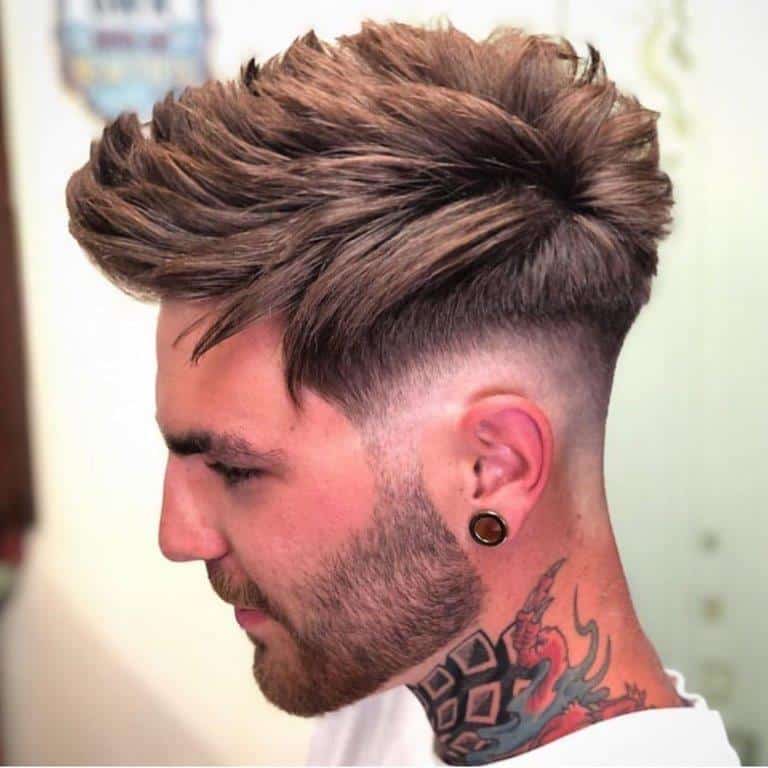 The hair looks best when it is a little crazy and funky, doesn't it? This is the coolest hairstyle when you want to add a little craziness to your hair. The men with thick medium length hair can sport this look the best. The parted hair is messily swept to sides to give it a rock star feel.
Since men love sporting stylish and sleek hairstyles to look ever ready for meetings, they need something like this. This side combed hair has stylish partings in it while the gel keeps it well defined. The medium fade brings more focus to the side-swept thick hair which helps you keep an incredibly hot look.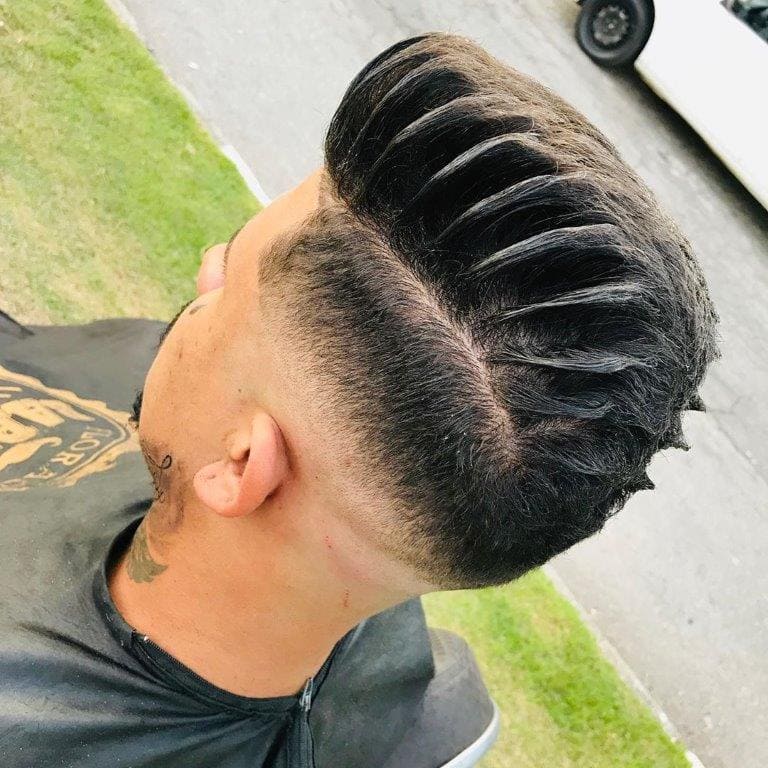 Gone are the days for boring hairstyles since there are so many stylish and fun medium hairstyles for thick hair around for men. This one is the perfect example of confident modern hairstyling as it has hair combed towards the center. The sides have finger-like partings making it look like an artistic masterpiece of a hairstylist.
15. Quiff with Designed Fade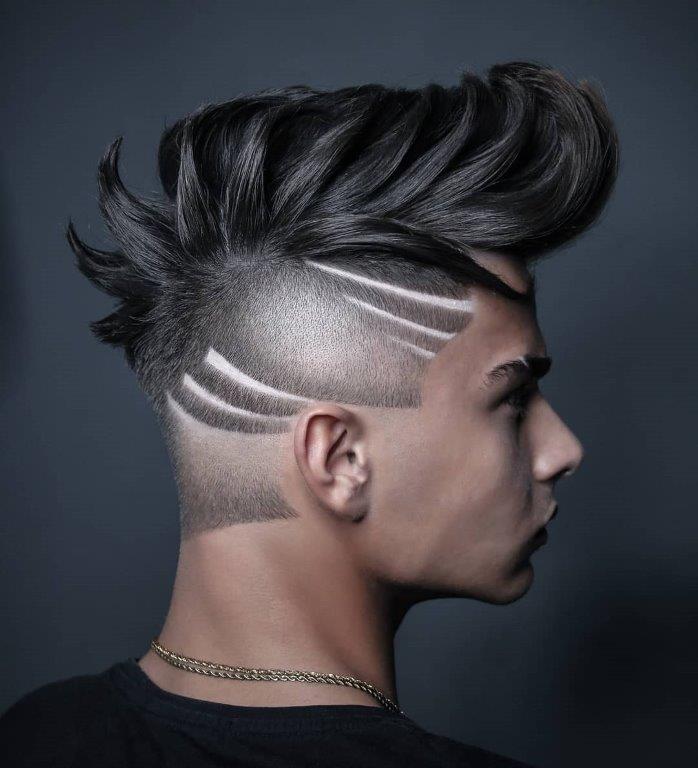 Now, what suits medium length thick hair of men more than elegant full pomp? This one has all the right things to make women eye your hair when you pass them. The pompadour has a stylish wavy pattern which is given more attraction by the design in the high fade.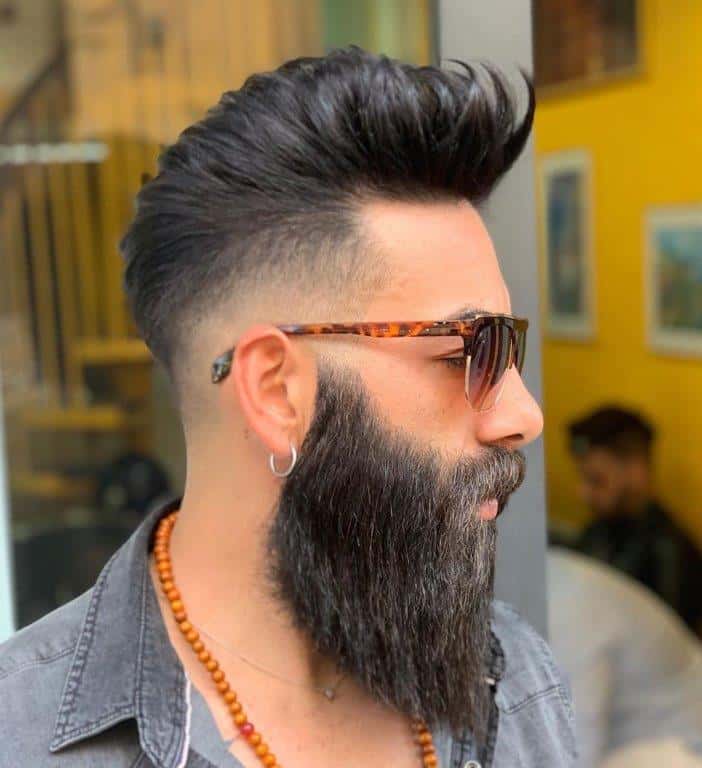 If you want the thick hair to be only at the top of your hair then go for this one. The sides are given a medium to a high fade which lets you keep the thickness of your mid-length hair in control. The pomp is very easy to style at home every day so try it and see how all your colleagues start loving your hairstyling skills.
Thick Afro hair is even harder to style than the usual thick & medium hair for men. So, it needs additional styling expertise, doesn't it? You can have your Afro hair styled however you want to, but high faded sides are the best way of styling it. You can add your favorite design to the fade to make it even cooler.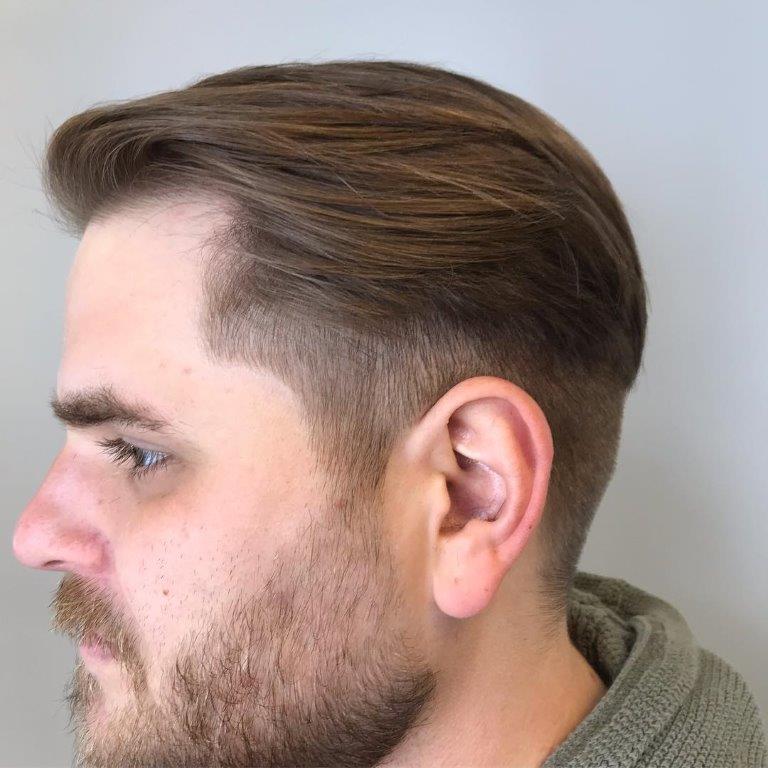 What better way to play with hairstyling then mixing the old and the new? This disconnected pompadour is the perfect alteration of the classic pomp styling. The low faded undercut makes it even more stylish, so why don't you give it a shot?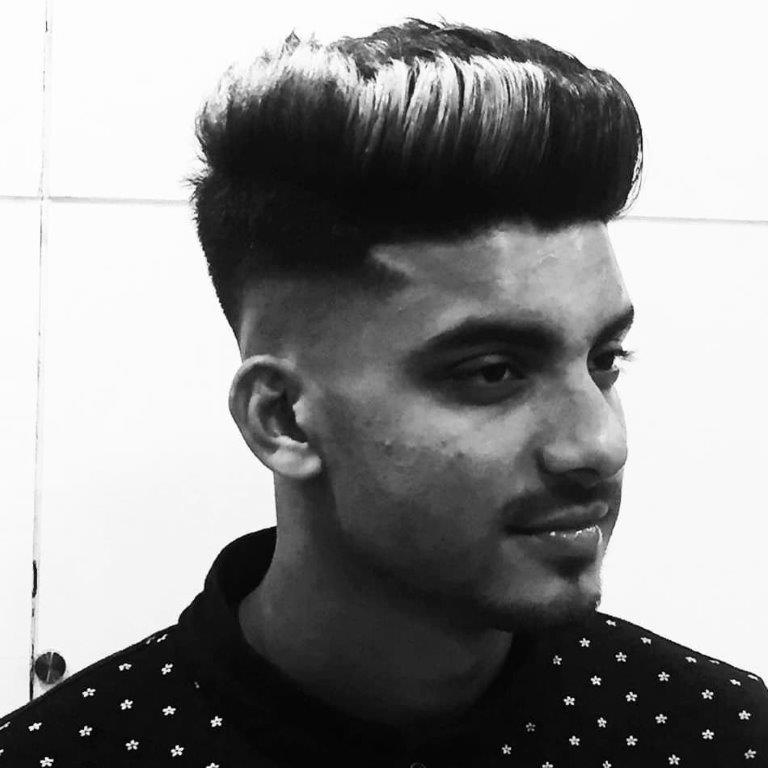 Glam things up with this hot half pomp this season. The high fade and a pop of a different color can take it to a whole new level of impressive and hot.
20. Jointed Spikes with Fade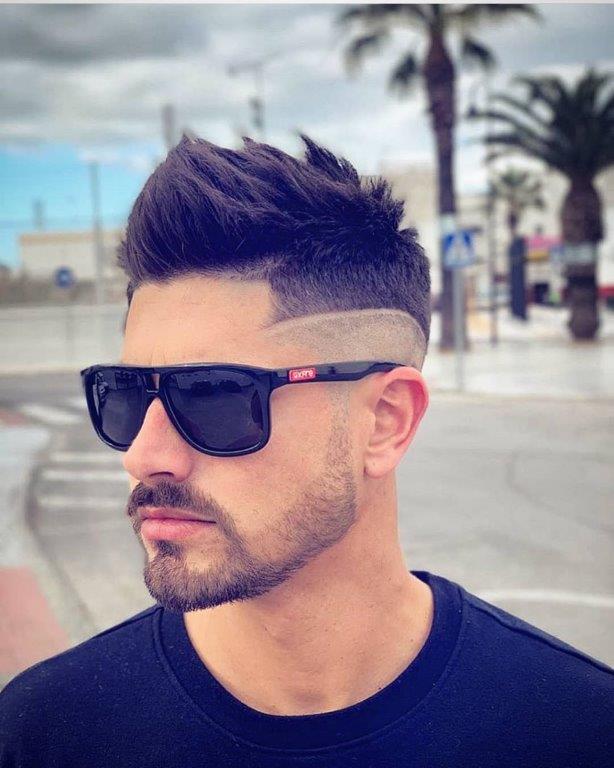 The way that the spikes are joined hair at the center is one of the amazing medium length hairstyles for men with thick hair. The medium to high fade completes the look so well that you'll go for it every single time.
If you love going modern while keeping some of the conventional stylings then choose this medium haircut for thick hair. The solitary fringe ta the front is even more prominent due to the side which is shaved.
So, lift up your persona this season with these amazing medium hairstyles for men with thick hair!