The textured quiff has only one goal: to make you look noticeable! Inspired by the pompadour hairstyle, the quiff uses a short back and sides trim and presents long top hair that is styled upwards.
The edges are arranged slightly backward, making this textured quiff hairstyle a fabulous choice for any guy. It is a flexible haircut that can look messy, sleek, or textured. It's your call!
Why Wear A Textured Quiff
The quiff is one of those hairstyles that get the girls, and if you want to impress, this is the way to do it! According to studies, women are more likely to pick a man that wears a quiff rather than anything else.
That happens because this haircut gives dimension, it's truly iconic, all rock and roll legends had it, and it's highly adaptable. Furthermore, we have prepared for you the best textured quiffs for bold men that want to make an impression. Check the examples below!
1. Textured Quiff Fade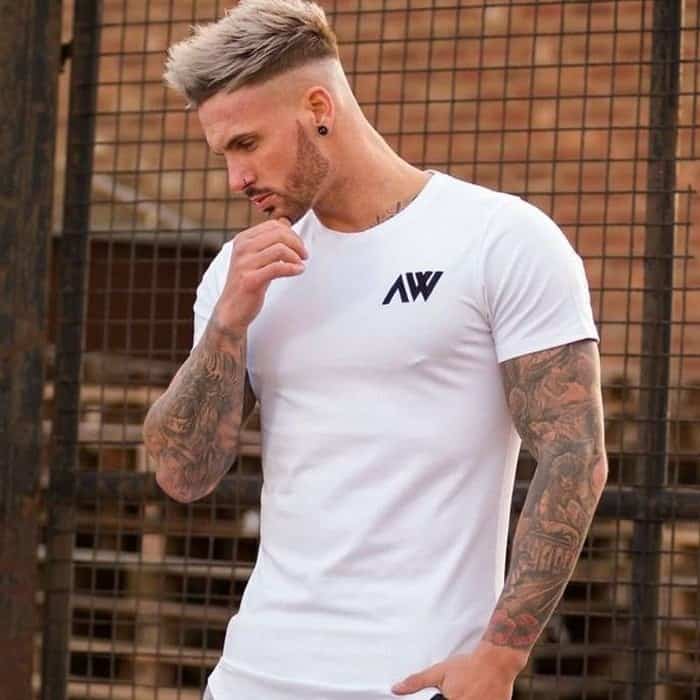 A modern look is always welcomed, and you can easily achieve that with a quiff that involves bald sides and back and some ash blonde dye for the crown hair. Style the front upwards, and you'll obtain a fantastic hairdo by using a textured quiff.
2. Short Textured Quiff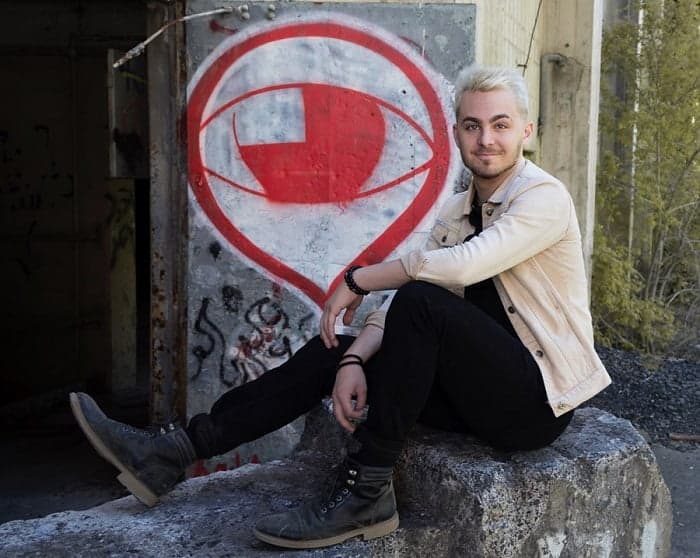 Maintain your sides and back pretty short and choose a platinum blonde hair color. If you have darker skin and brown facial hair, the contrast between the textured quiff and the beard will be outstanding.
3. High Faded Textured Quiff Haircut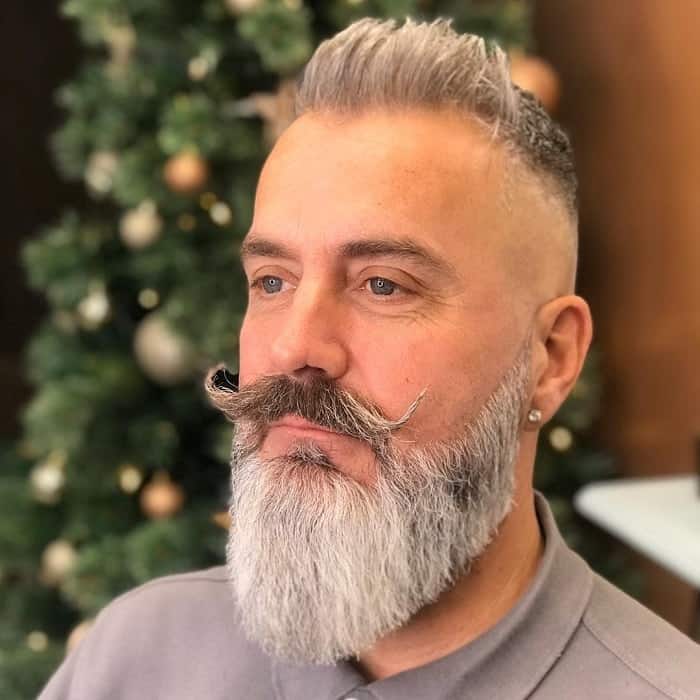 If you are a man over 50, a ducktail beard with a gorgeously styled mustache will complete your retro look. For the hair, use the high fade on sides and back and style the top hair upwards for a fabulous appearance.
4. Textured Messy Quiff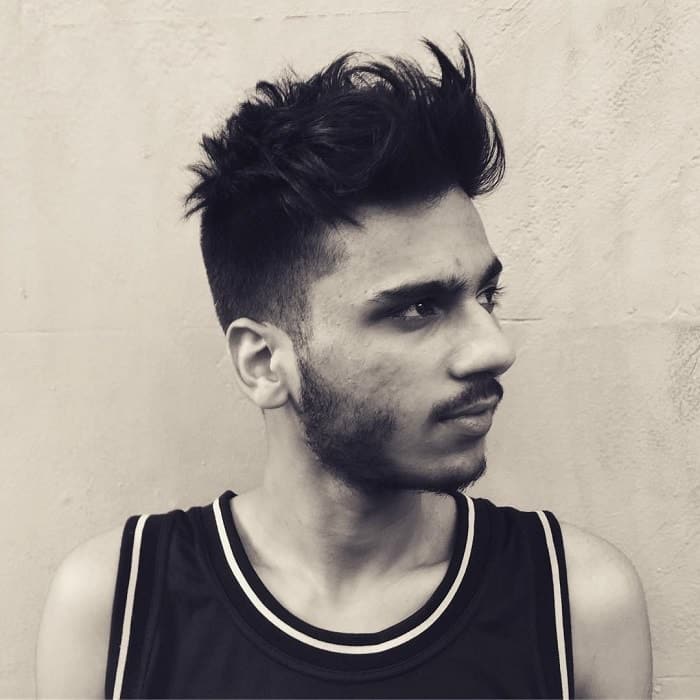 Textured quiffs don't always have to look sharp or sleek; they can also be messy and rebellious. Keep the sides short and connect them with your beard. For the top, style your hair upwards and give it a better texture by giving it a little tousle.
5. Textured Quiff + Taper Fade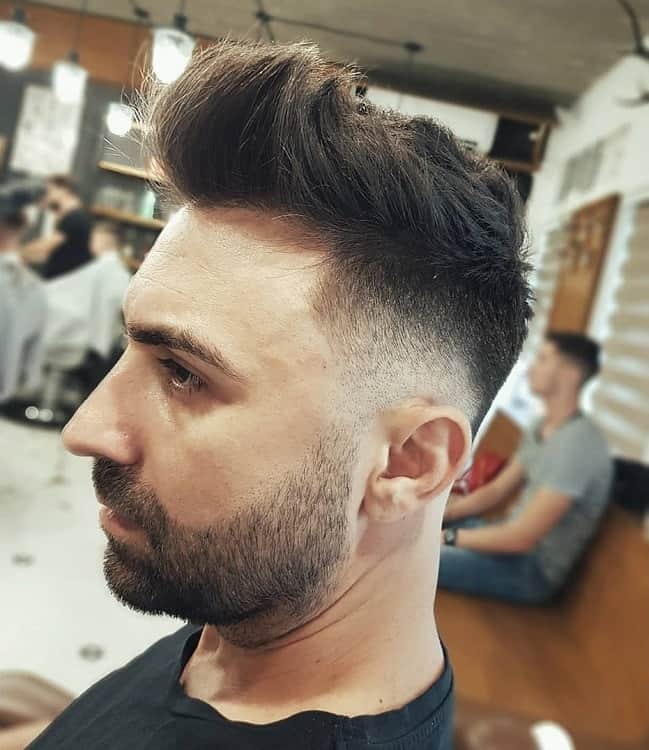 Taper fades look astonishing when combined with a short, neat beard and a high top that is styled upwards and slightly backward, just like the example above. You will obtain a neat look that won't go unnoticed!
6. Quiff for Thick Textured Hair
When having thick hair, your mission to get a textured effect is so much easier. Get a short trim on sides and back and use hair gel to style the top front hair. Arrange it upwards and let it fall on one side.
Textured quiffs provide volume, texture, and always make you look fabulous. Even if they are high maintenance hairdos, they are ideal for white or black guys, with olive or pale skin. However, to make the best out of this hairdo, you will need to style your front hair every day, but you will certainly make a difference and look cool and fresh.