The American Hip-hop band 'Beastie Boys' is the one responsible for making short mullet hairstyle so popular. This hairstyle keeps your hair short on sides and top front but leave the hair longer in the back.
Short Mullet Ideas for Men
Whenever you want a significant change for your hair, a short mullet will give you a bad boy redneck look that you will undoubtedly wear with pride.
1. Short Curly Mullet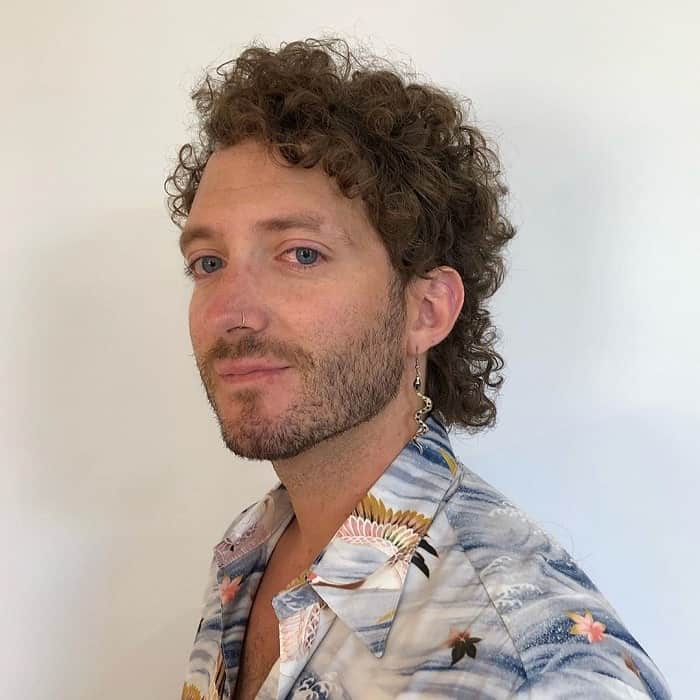 For this short mullet for curly hair, the sides are kept short, but it also combines the long back hair with a pair of bangs that are swept on one side. This way, your forehead won't look so prominent.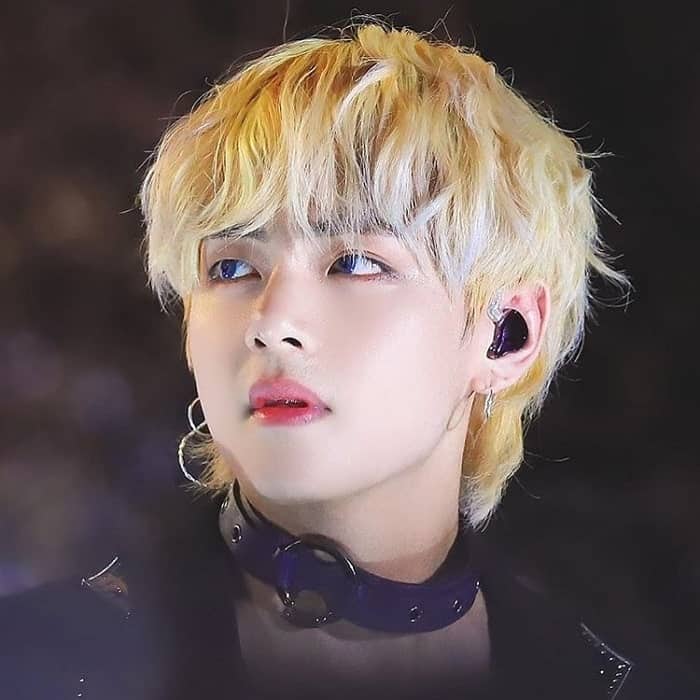 Trim your sides and keep your back hair longer. If you want to adapt this mullet for Asian men you can also choose to add a long pair of bangs. If your hair is wavy, this hairstyle is the ideal way to wear your hair and look stunning.
3. 80's Short Mullet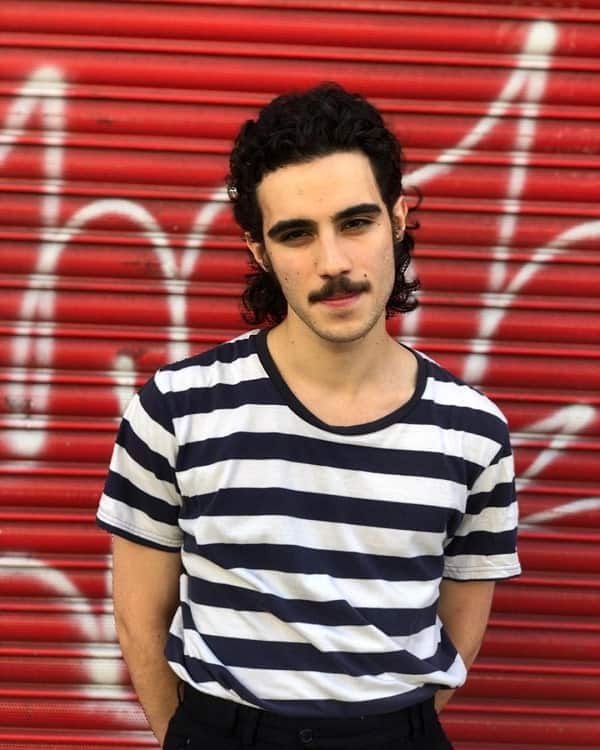 Did you love the 80s hairstyles? So did we! Your curly hair is perfect for this short mullet. Keep your curls medium in the back and combine this lovely hairstyle with a mustache! You will gorgeously nail that old fashioned look!
4. Short Blonde Mullet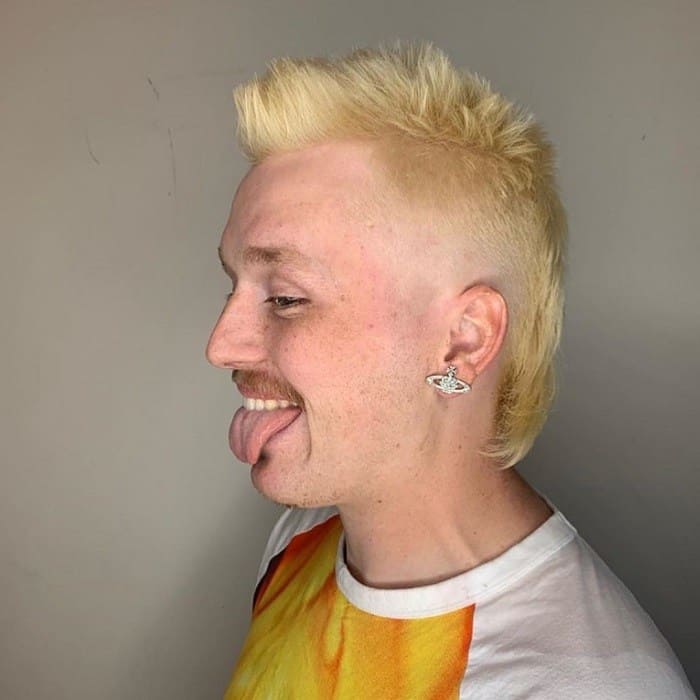 For this short mullet look, you need to create a fading on your sides and lift your top crown hair. Let the rest of the longer hair arrange itself. Use a bright blonde color if you want everyone's attention.
5. Feathered Mullet on Short Hair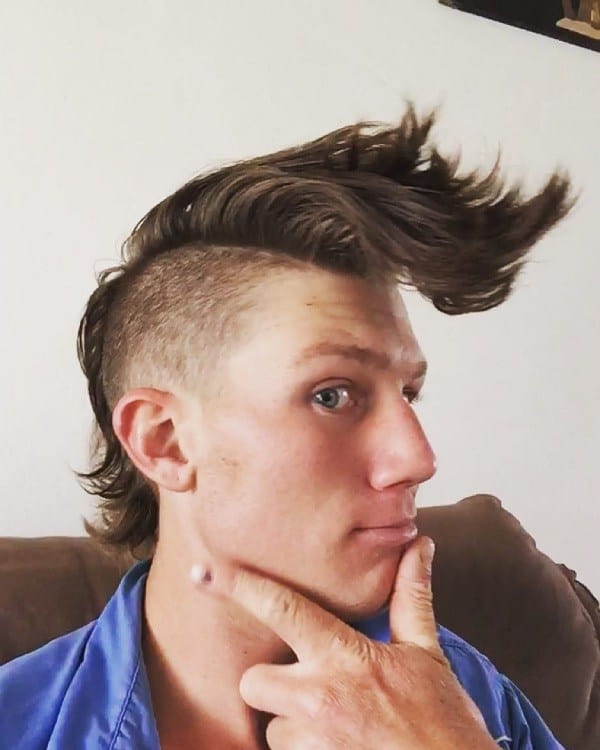 With this combination of a mohawk and mullet hairstyles, you can certainly get some attention. Keep your top hair long and give it a wavy shape an let your back hair long. Shave your sides to create a noticeable contrast.
6. Short Mohawk Mullet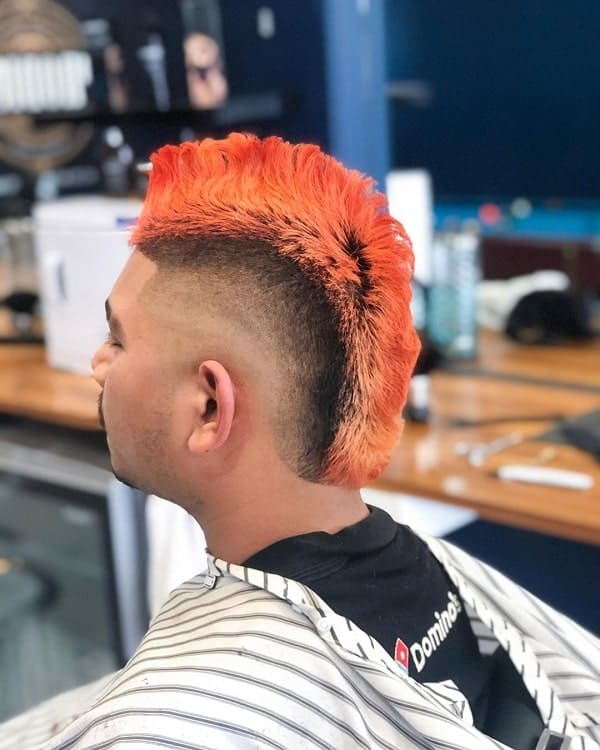 Create a gorgeous bald fading on sides and let the top and back hair in a longer length. Use a red-orange hair dye to make that short mohawk look stunning.
7. Short Mexican Mullet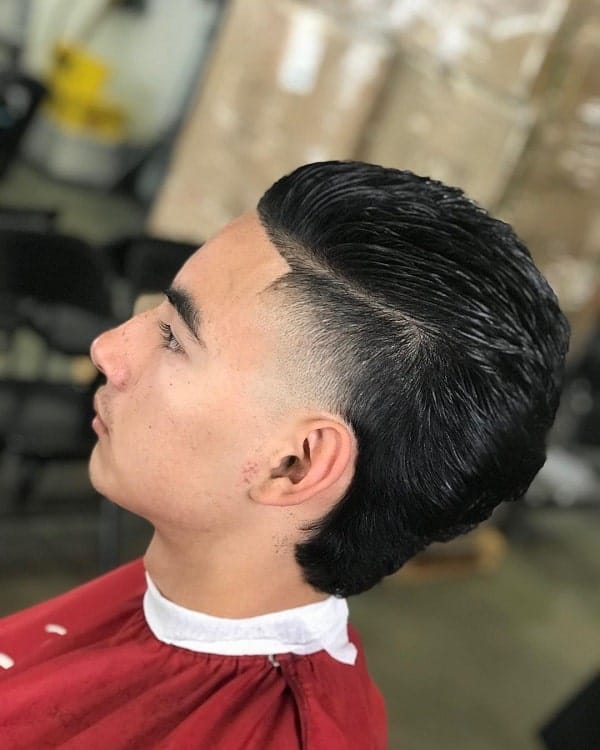 This short Mexican mullet will gorgeously suit you. Create a fade on sides and trim a part that delimits the long-haired area from the fading. Keep the rest of the hair as long as you want.
8. Short Hair Mullet with Beard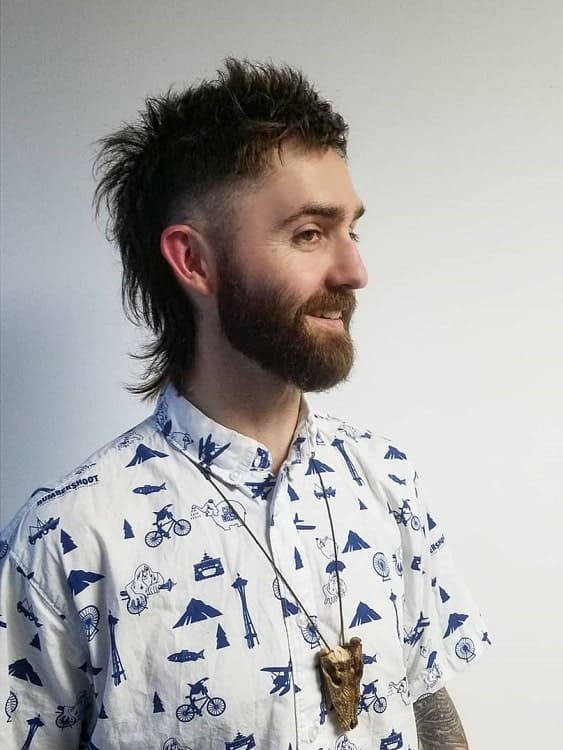 If you want to adopt a redneck look, this mullet hairstyle is probably the best hairstyle you can get. Keep your sides trimmed and your top hair short. Add length to your back hair and complete this hairstyle with a rich beard.
9. Short Mullet + Fade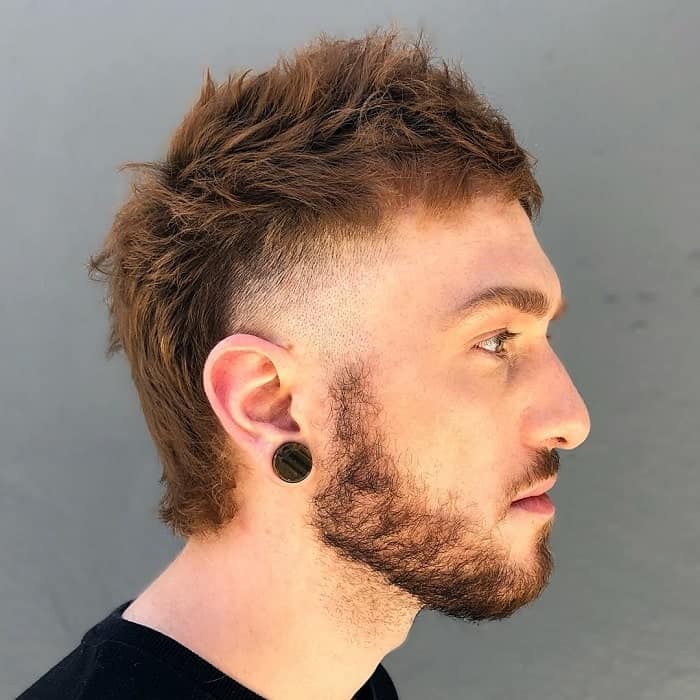 Create a bald fade on sides if you want to give loads of dimension to your mullet. Tousle your hair a little bit, and you'll get a fabulous messy look.
10. Short Spiky Mullet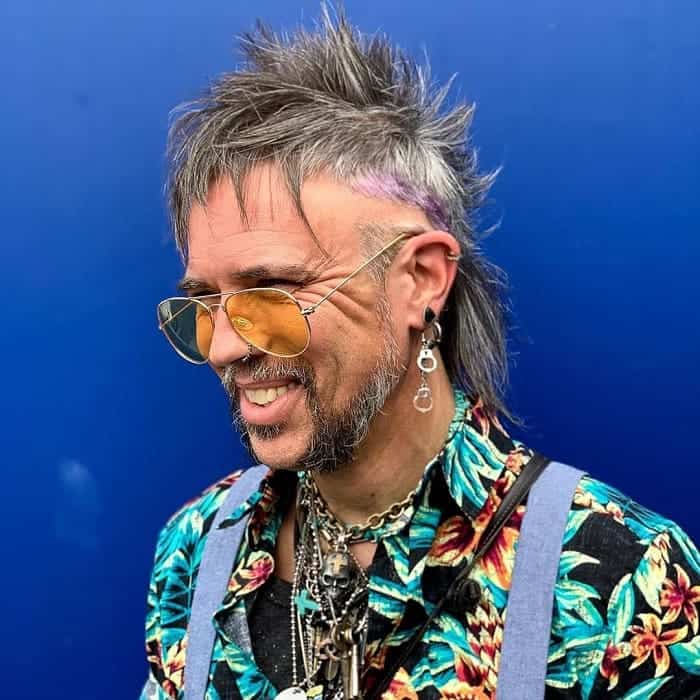 We always encourage you guys to pick something that's out of the ordinary, and this mullet is no different. Create a thick bald line on each side and layer your top hair so that you'll be able to spike your bangs upwards an on your forehead.
Short mullets are in trends again thanks to all the TV series that get their inspiration from the 80-90s looks. Since now they are yet fashionable, we have presented you here the best mullet hairstyles for men that you can choose if you want to look trendy and cool.