Finding the right hairstyles for men with thick hair takes time. There are short, medium and long haircuts of different colors and textures that'll sometimes make it hard for you to decide which one you wanna go for!
Handsome Thick Hairstyles for Guys
Swipe through the 25 hairstyle examples for thick-haired men and you can enjoy summer with a brand new fashionable hairstyle.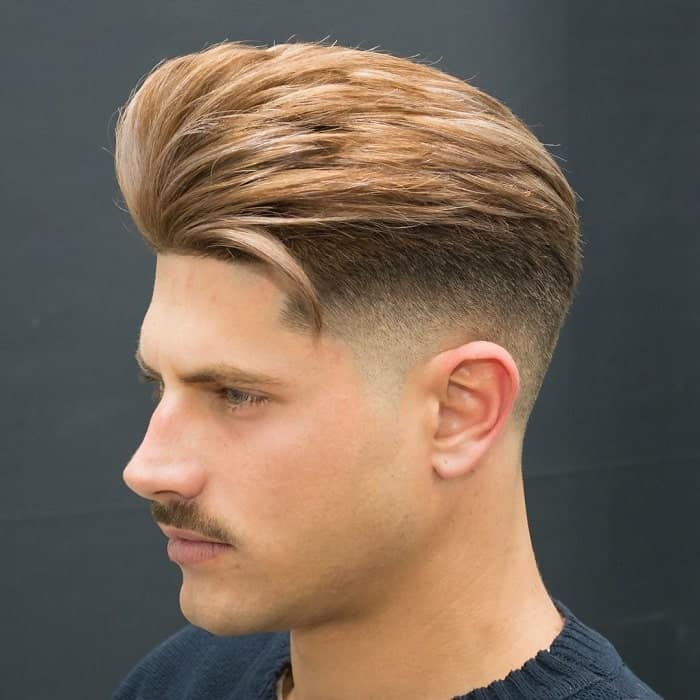 Your fancy pompadour can become even better if you add highlights. It's perfect for when you have special occasions, or simply if you want a classy hairstyle. The highlights are approved for summer even for men. Choose a shade, or several, that are close to your existing hair color.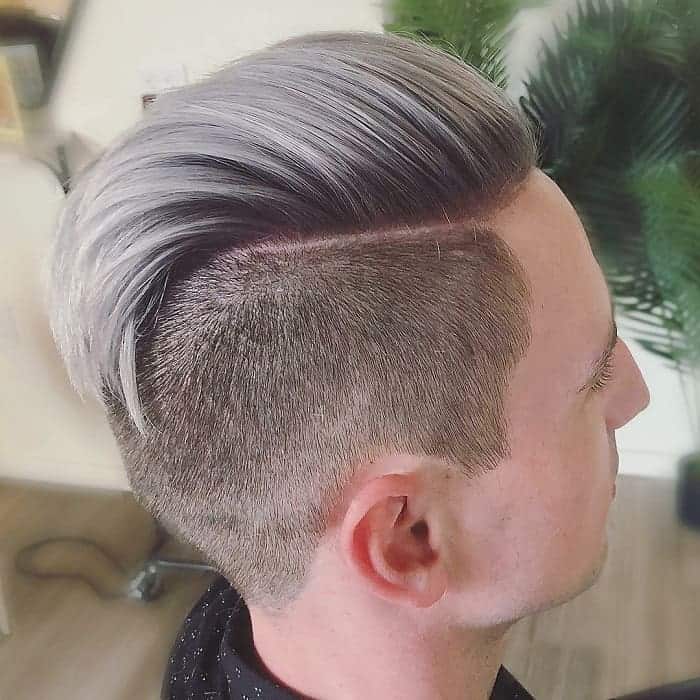 If you've been looking for haircuts for your thick hair and want a color change as well, you should check this example out. Great for teenagers or guys who are into the grey hair trend.
This is a very easy hairstyle because it's short on the sides and that makes it simple to style it. You can do the comb-over with wax so that it stays in place.
3. Sleek Ponytail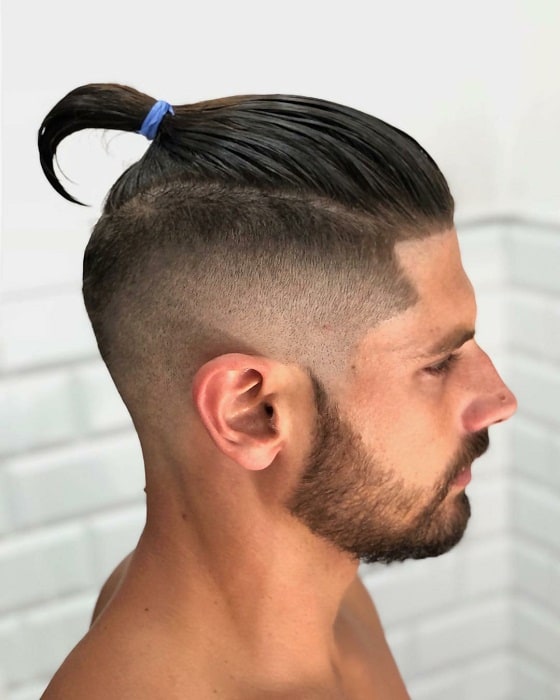 Men with long thick hair can always tie it in a ponytail. Since the days are hot, you can shave the sides and rock a half-up pony. Great for summer because you will still have long hair but you'll also be trendy with the undercuts. You will need a comb and a hair tie.
4. Mohawk with Side Patterns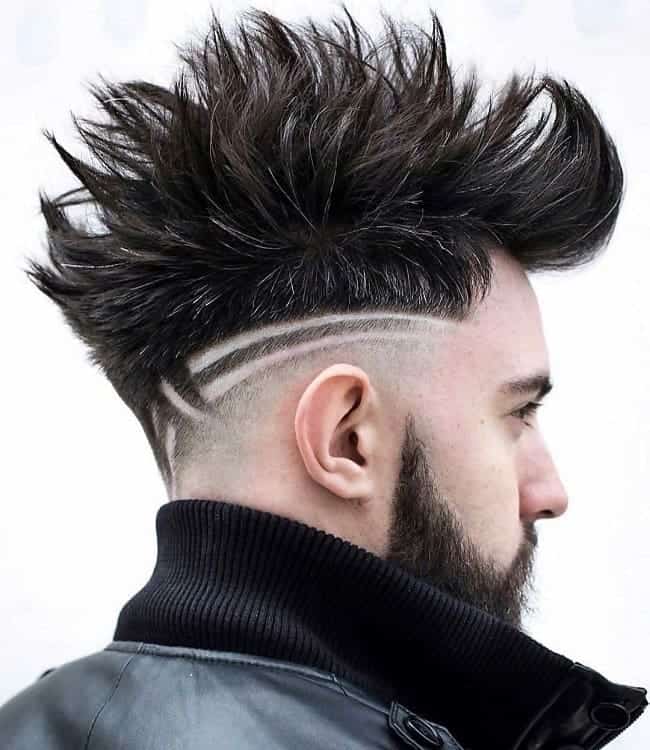 Mohawks are the perfect thick hairstyles. Guys that have rocked a Mohawk before will definitely want to upgrade it with fun art on the sides. You will need styling products with a stronghold and a good hairstylist for this one.
5. Sophisticated Textured Haircut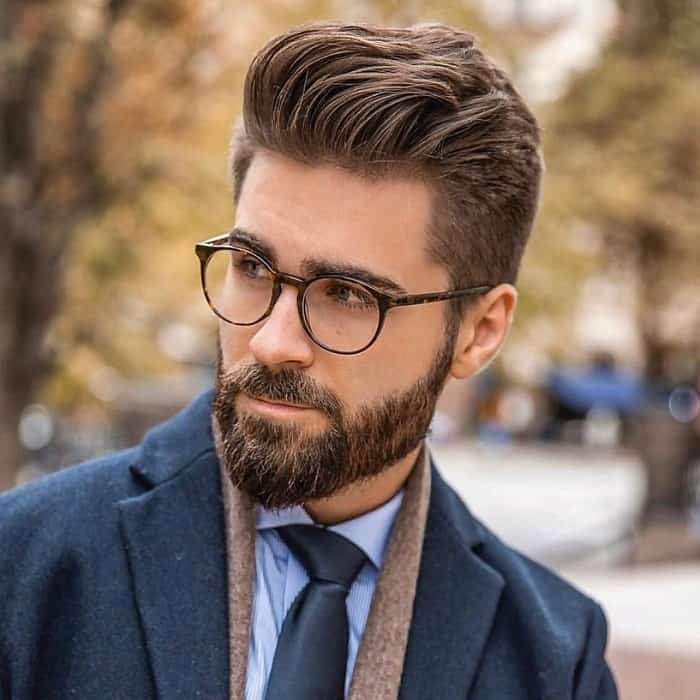 This is the hairstyle that will work for anyone with thick hair. It's ideal for a day at the office or whenever you want to impress the ladies. It is a classy haircut that you will need only minutes to style. Grab a mousse or paste to give volume to the hair and achieve that messy comb-over.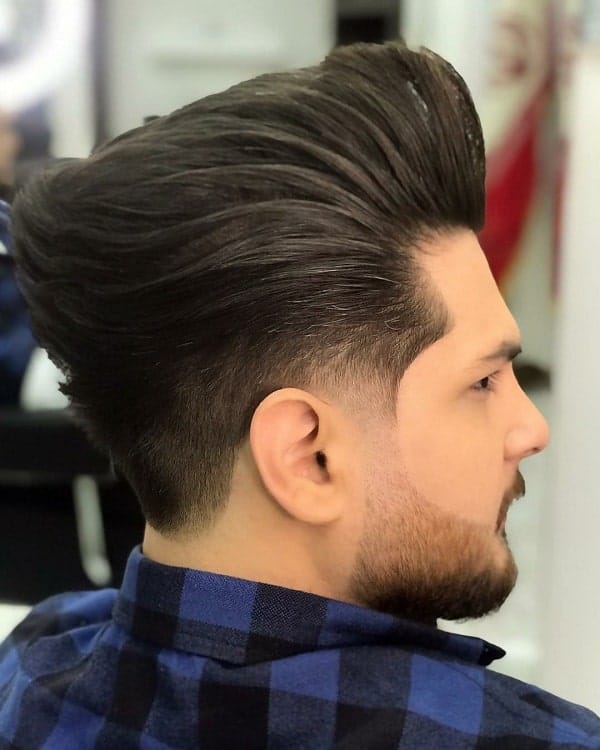 You can always give the classic pompadour a little twist by including a flat top. It's ideal for guys that have long and thick hair and want to do something very fun and unique with it.
Talk to your hairstylist and ask them for a flat top. These hairstyles have been slowly making a come-back and you'll definitely be one of the first men to rock them.
7. Super-Long Fohawk
If you've already grown out your hair, why not try a fohawk. You can even experiment with two different colors. Young teenager boys can feel free to try this Mohawk out. The blonde hints will help you be even more fashionable. A super-long faux hawk won't be easy to style but it will be worth it.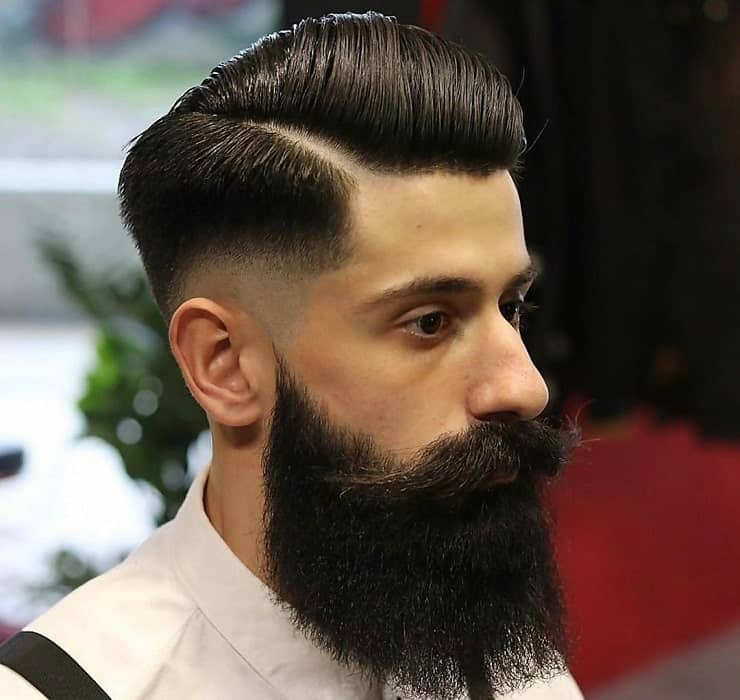 A side part is so flattering for both men and women. Great for all guys who mean business. The side part combined with a slicked-back look creates an elegant hairstyle for men. Grab your styling products and a fine-tooth comb to create the perfect sleek finish.
9. Grey Hair with Side Line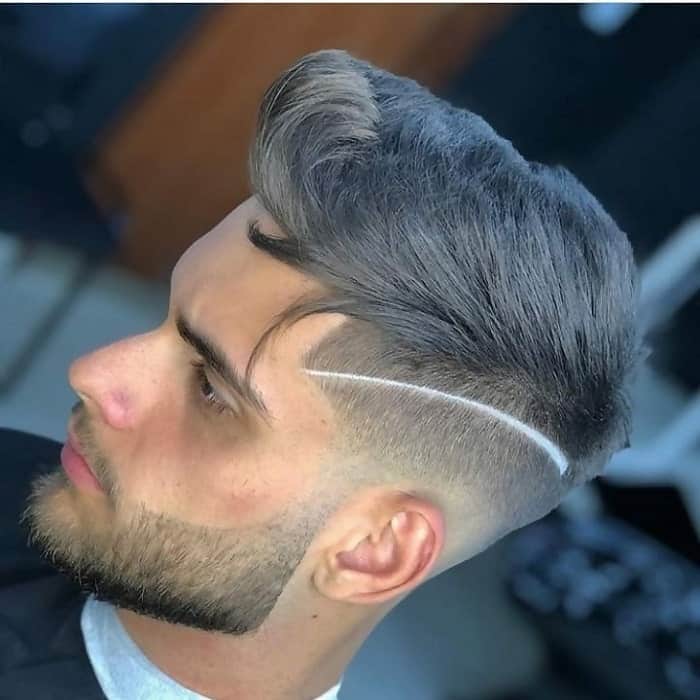 Grey hair dyes are so fun! Sounds like the best idea for guys that love minimalist hairstyles but also want to follow trends. Leave the top part longer and decorate the sides with a line. This dark grey color is so gorgeous.
10. Add That Twist
A twist in the front is so innovative and easy to pull off. It's a chic idea for special events, especially a wedding. This retro thick hairstyle will help you score a very unique look that no one else has.
Men's thick hairstyles sometimes require sacrifice, especially the longer ones. Don't worry, this one will only take 10 minutes of your time. It's great for all men with long hair. Comb it over, then add styling products to hold it in place. It looks even better with a beard.
12. An Eye-Catching Undercut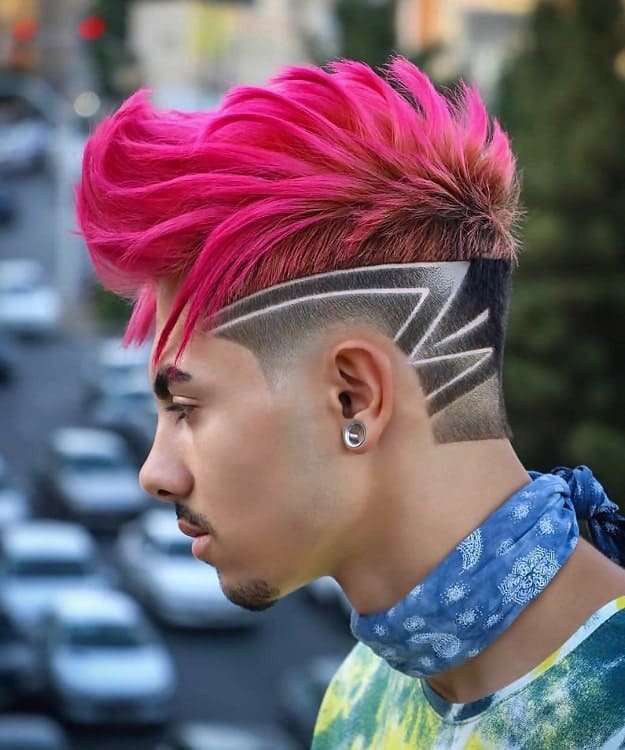 If you are feeling a little extra and want to try out new things, you should definitely get creative with the undercut. All guys with thick hair can do an eye-catching undercut. Start by thinking exactly what kind of pattern you want to do. This pink color can only upgrade the hairstyle even more.
13. Natural Waves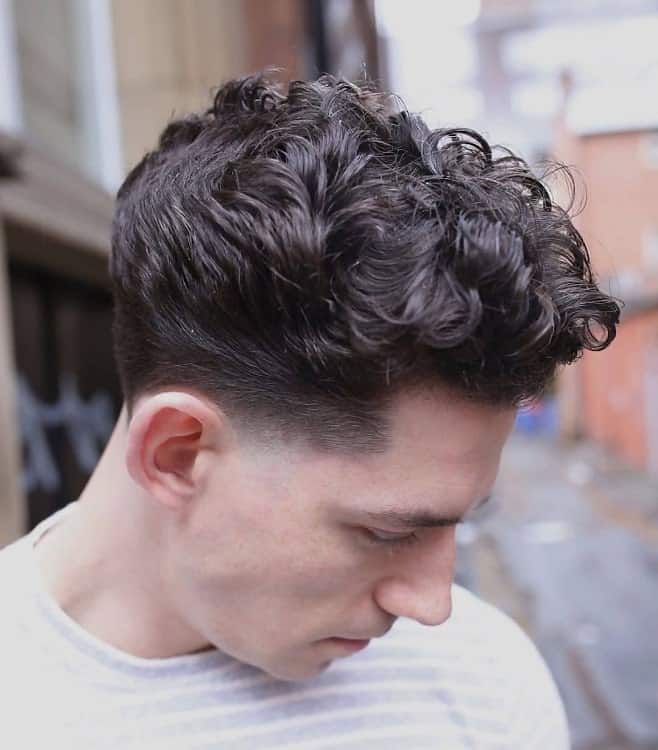 Even the biggest Hollywood stars are flaunting messy waves. Great for men with thick wavy hair. There are so many different products that will help you take care of your wavy hair.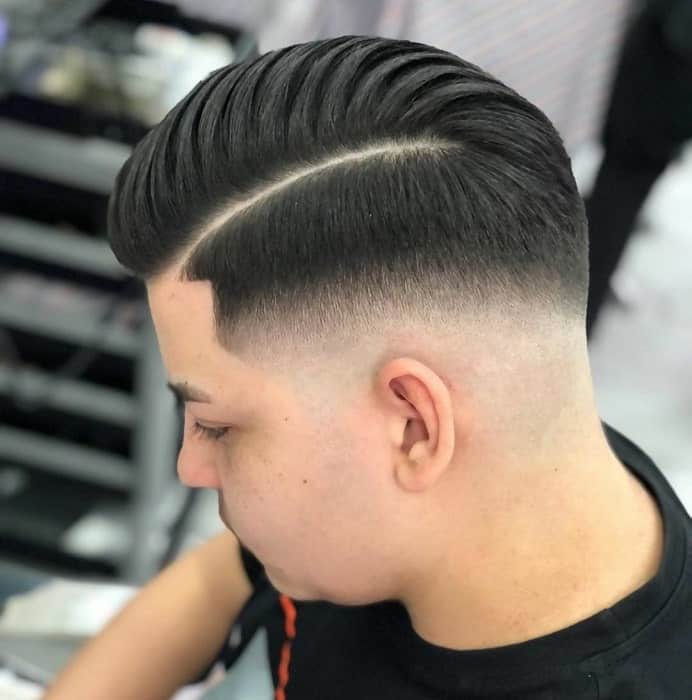 Most guys love medium fade combined with a sleek comb-over. Every time you have a happening to attend you can do this hairstyle. Use a wide-tooth comb to get this look together with a styling product such as gel or wax.
15. Fringe with A Side Line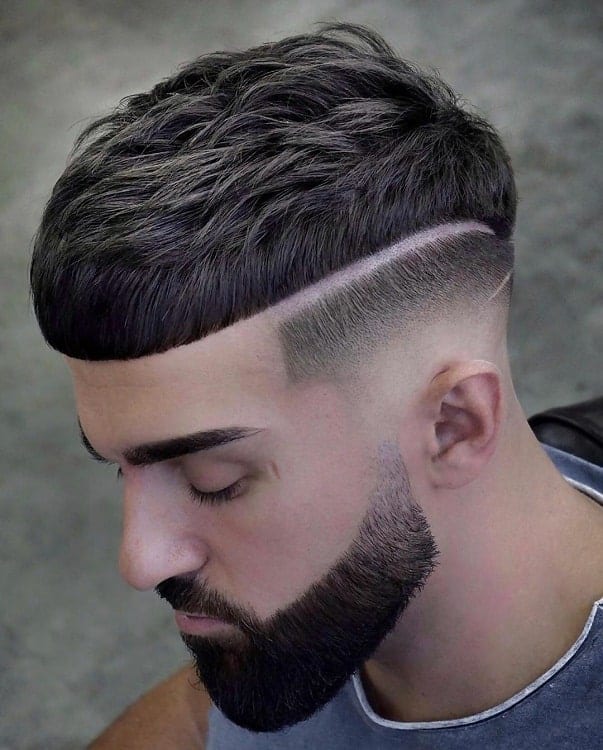 Thick hair is the perfect hair for a men's fringe. Great for medium hair length. The fringe will definitely require you to visit the hairstylist more often.
Long hairstyles for men will always include braids. Braids work best on thicker hair. They are definitely a very interesting detail to add to your look. It's really up to you where and how many braids you want to add. Here are some more braided hairstyle ideas for black men.
If your hair is longer in the top and you want to try out a medium bald fade, this is the best mane for you. It's perfect for younger guys. The messier you do this hairstyle, the cooler it will be.
18. Multi-Colored and Fun
Why do a single color when you can do all of them? It's a very colorful, vibrant haircut that is so perfect for the summer. This is something that everyone can try, even if it is just for the summer vacation. When you come back, you can always go shorter.
19. Side-Slicked Hair with A Low Fade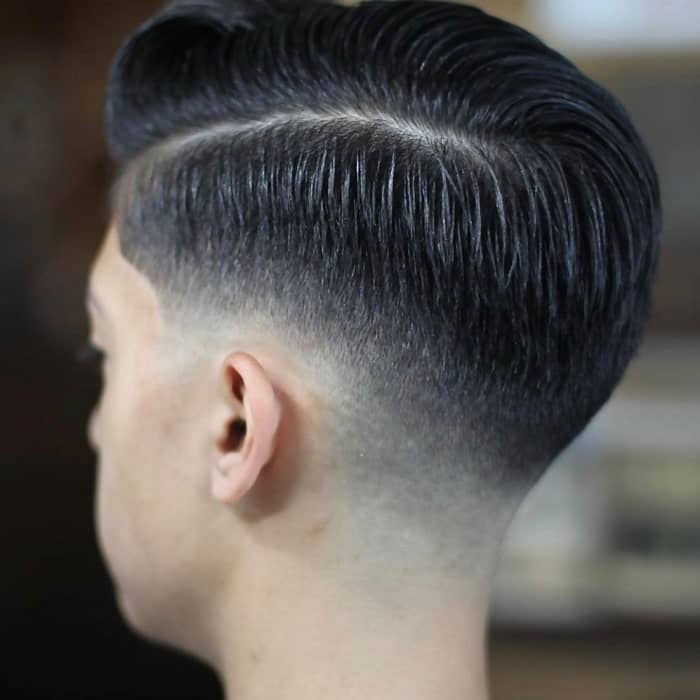 Everyone loves this hairdo! The low fade makes it perfect for all ages. It's subtle and perfect for work or events. This is one of that chic, neat and elegant thick hairstyles that you will never get bored of. Get a hair wax or cream that will help you achieve the sleeked look with a side part.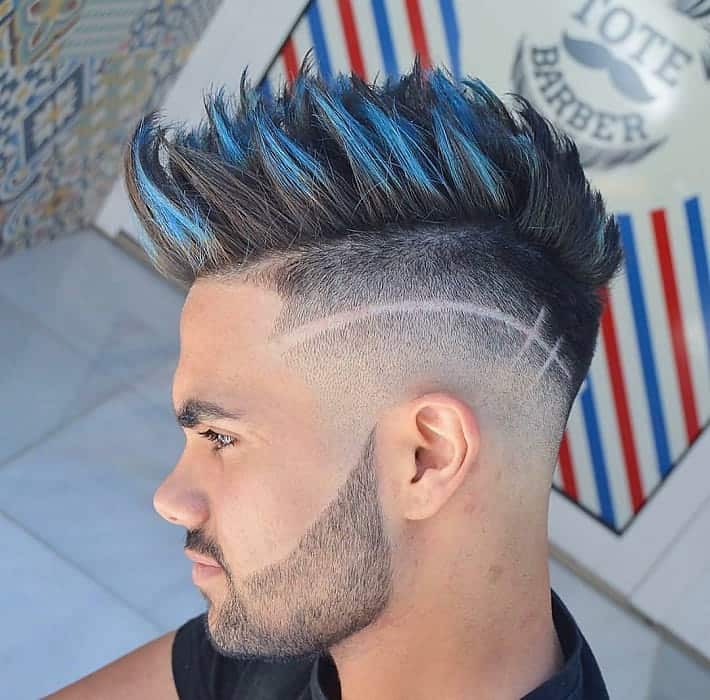 Colors are very eye-catching but they're not for everyone. Women are the ones who are usually braver when it comes to doing a blue dye. These days men are stepping up their game and trying to follow with bold hairstyles as well.
Best for guys who don't mind experimenting with new looks. Do the Mohawk with strong-hold products. The sides should be short and chic.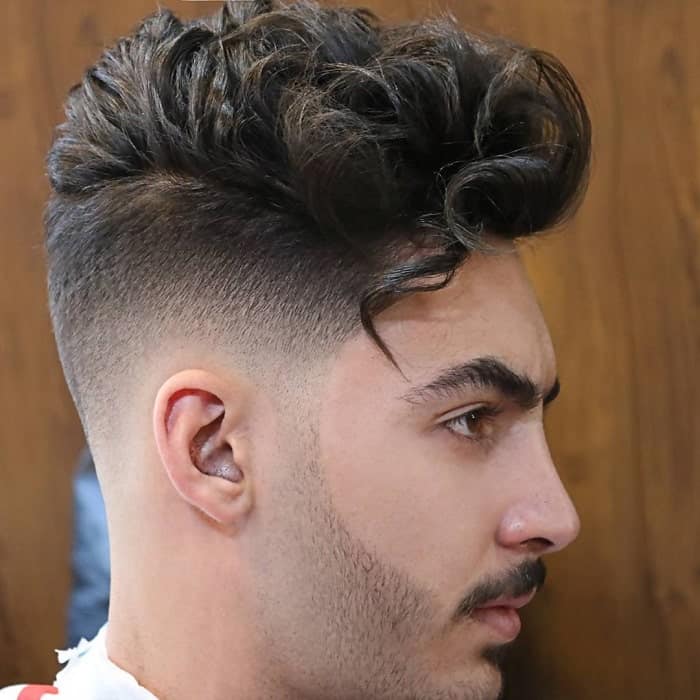 Let your natural curls be! Great for guys who love medium length. Men with thick curly hair will find this haircut perfect for hot days. Ask for a medium fade on the sides and a longer top part.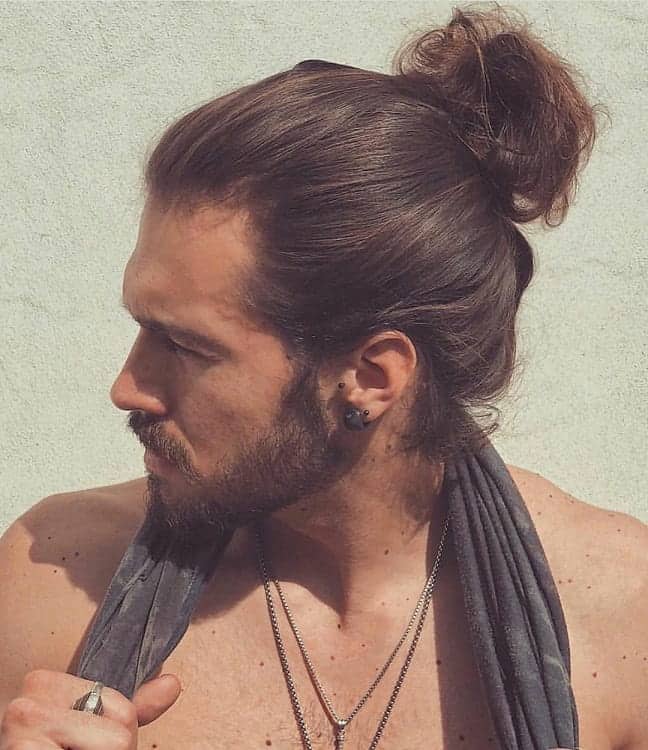 Who says that the men bun is old news? All guys can tame their thick mane with a single hair tie. Long hair is hard to maintain, especially for men. That's why they can always opt for a messy low bun. Tie your hair in a bun and you will feel much better in the summer heat.
23. Neon Hairstyle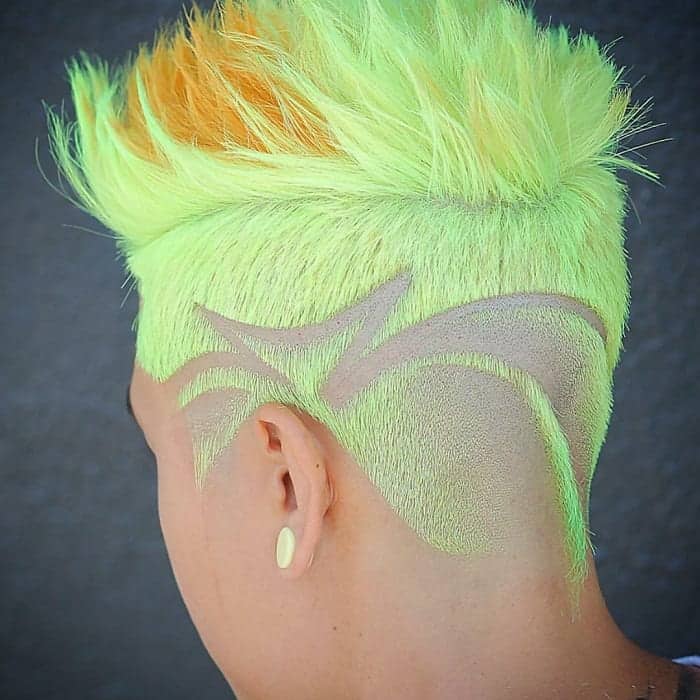 Neon hues are so big that they made their way to men's hairstyles. Combined with undercuts and patterns, this is one bold look. This is definitely one of the thick haircuts that is not for everyone.
It's more appealing to the younger audience. Aside from the statement neon color, you can always decorate the mane with some statement shapes.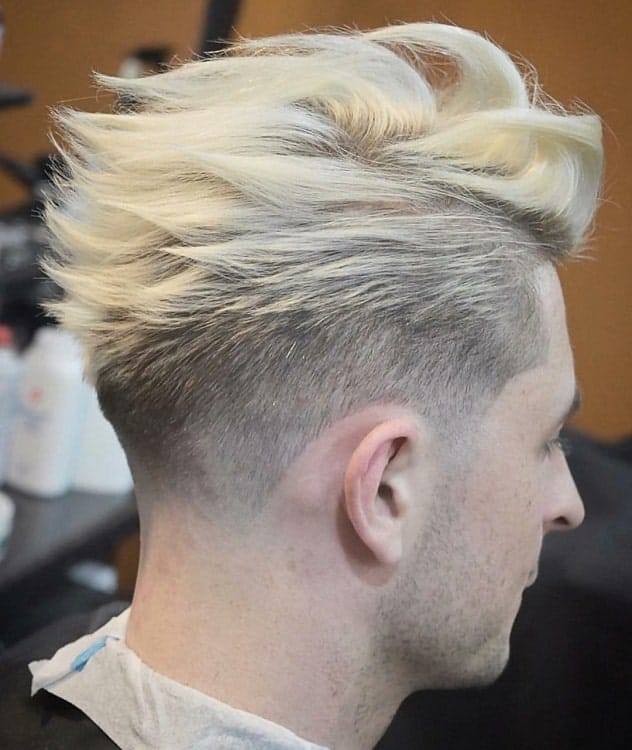 Spikes are trending again, which means that you can upgrade your haircut with them. Great for medium hair length and men who want to go platinum.
Why not try a platinum blonde shade and see how you like it. Start out with just the top part and you can always go back if you feel like it's not for you. Get a wax for the spikes.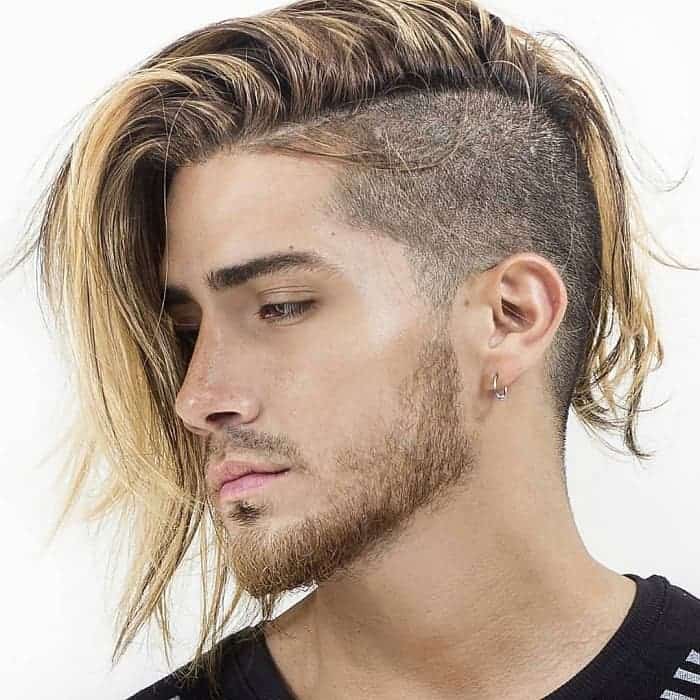 Leave the hair long on one side and rock an undercut on the other. Guys with thick long hair don't have to stick to boring hairstyles. A long undercut makes everything better and more interesting to look at. Before getting this haircut you have to know that it will take time for the undercut to grow back.
Desireable Hairstyles for 50-Year-Old Men
How to Make Men's Hair Look Thicker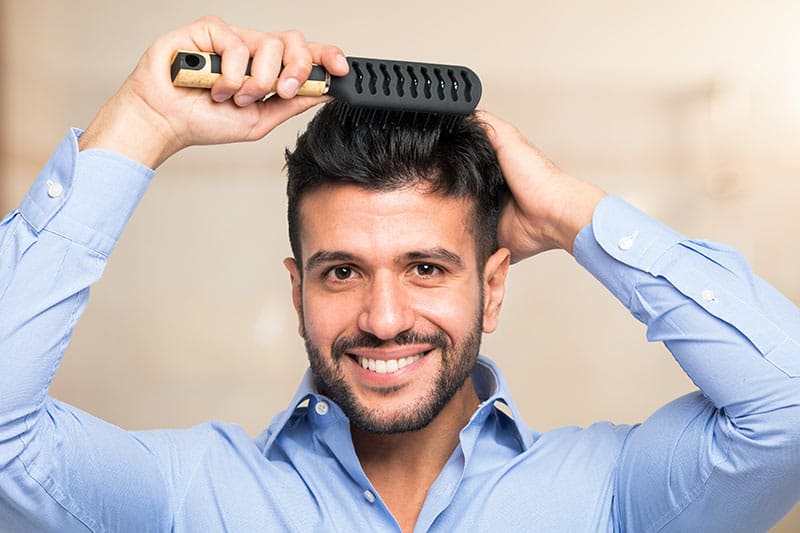 There are several strategies on how to make men's hair look thicker. Many men face problems with different kinds of hair loss. Some males are affected at an early age while others do not notice a lot of thinning until they reach their 50s. Here are some tips for adding luster and body to that once impressive mane of yours.
There are many baldness cures on the market today, and they should be approached with a healthy dose of skepticism. If you are serious about baldness, you should see your doctor for help. You may receive a prescription that can help a great deal with baldness.
However, you need to educate yourself on the risk of these drugs, as there can be some disturbing side effects. Once you are aware of the risks, you can then make an educated decision on what to do.
Frequent haircuts can add a great deal of body to your hairstyle. This helps to eliminate split ends and can also encourage new growth. You should get a haircut at least once a month. This can make a difference.
The length of your hairstyle can have a lot to do with its appearance. It is best not to go for a long hairstyle as it can pull on the head and give a thinner appearance. Not only that, longer hairstyles can make bald spots a lot more visible.
However, it is best not to have too short of a hairstyle either. If your hairstyle is very short, it will reveal thinness and any imperfections that you have. Go for a style that is somewhere in between short and long.
Talk to your barber or hairstylist about your concerns. Professionals are trained in these matters and may be able to provide some valuable insight. They can suggest the perfect hairstyle for the shape of your head and face. Also, they may be able to recommend shampoos, conditioners, or salon products, that will add luster and body.
When you shop for shampoos and conditioners look for ones that add extra body. It is also important to use a good shampoo every day. This is especially important if you have oily hair. The oil will accumulate quickly if you do not shampoo on a regular basis. The oil will weigh down your look and cause everything to appear thinner.
Try to stay away from mousse and gel products. This can provide an oily appearance and show up thin spots on the head. Use products that are light and designed to reduce oil buildup.
Be sure that you drink plenty of water and get proper nutrition. Healthy hair is dependent upon things that you take into your body. Also, be sure that you take good multiple vitamin products every day.
Look into products that add body and texture. Shampoo every day to help avoid oil buildup. Stay away from heavy products like gels and mousse.