You've probably heard of the low, mid, and high fade haircuts, but if you haven't heard of or tried the burst fade, you're missing out! The burst fade features a taper of the line of hair behind the ear and leaves the hair at the neck long. The result is a "burst".
Burst Fade Haircuts
With many variations of fade haircuts out there, it's understandable if you're having a hard time figuring out which one to pair with your favorite hairstyle. Check out these 23 looks to see why you should try burst fade haircuts right now!
1. Burst Faded Mohawk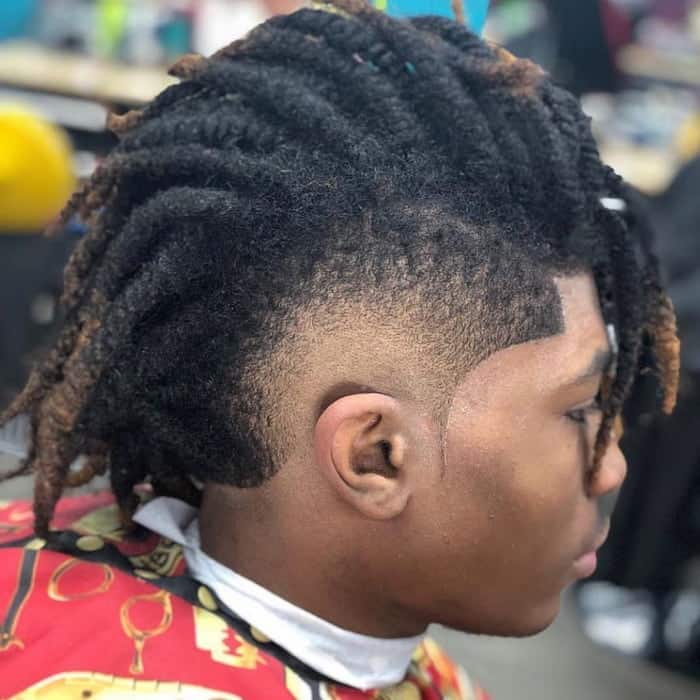 Whether you add a burst fade on one or both sides of your dread mohawk, your resulting look will be hot.
2. Burst Taper Fade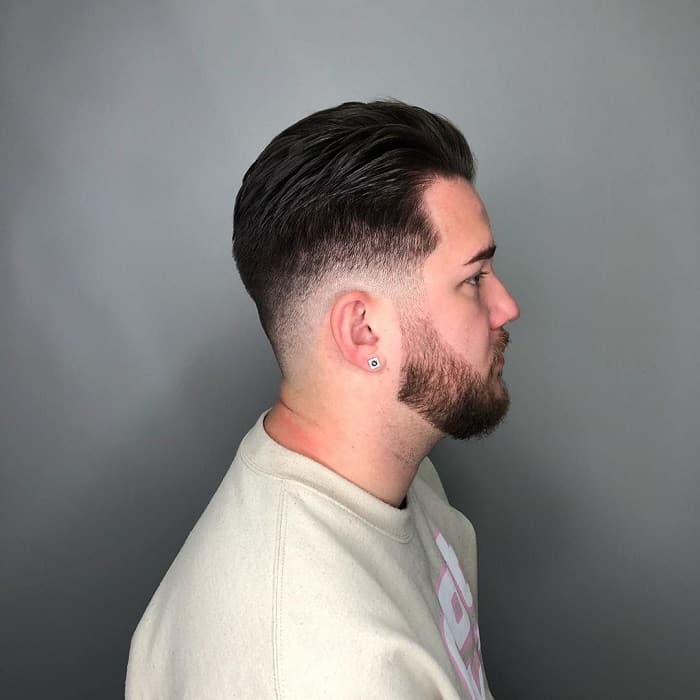 This burst taper fade does a great job of defining the jawline on a round face and elongating it in a more flattering way.
3. Low Burst Fade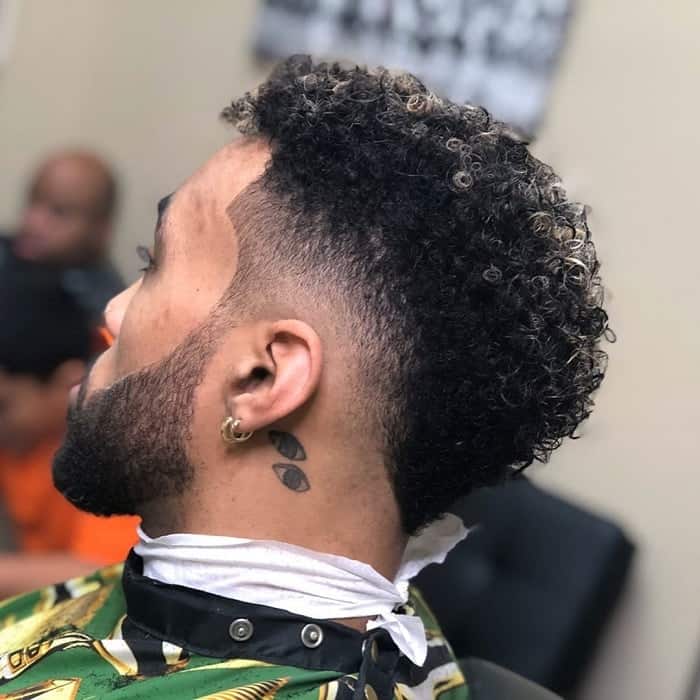 The curly texture won't take away from a low burst fade, which is more subtle than a regular burst but just as stylish.
4. Burst Faded Pompadour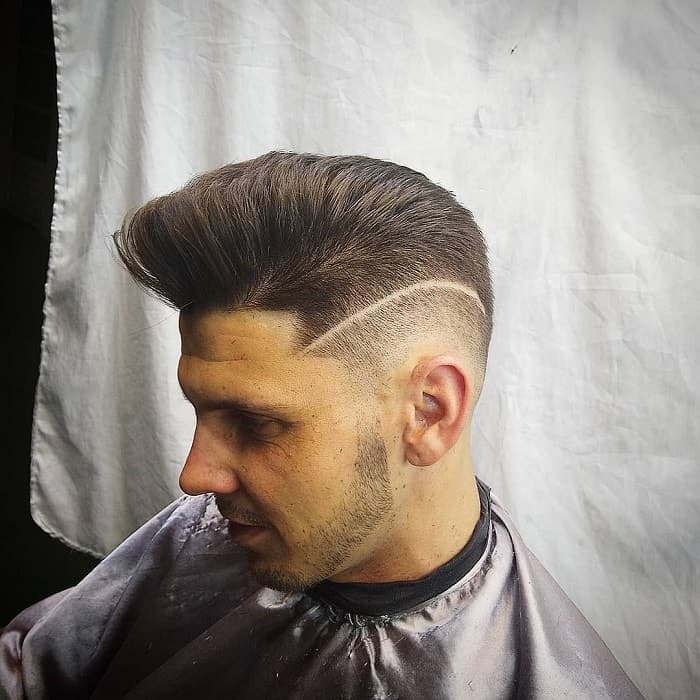 A classic pompadour gets a fresh update with a burst fade and a curved shaved line from temple to the back of the head.
Style up a comb over with a hard part and burst fade. To keep from looking too old, shave sideburns short.
6. Burst Fade with Part
Another parted hairstyle featuring a burst fade, this one gets lots of body from a comb over and the heavy part more than 3/4 of the way over.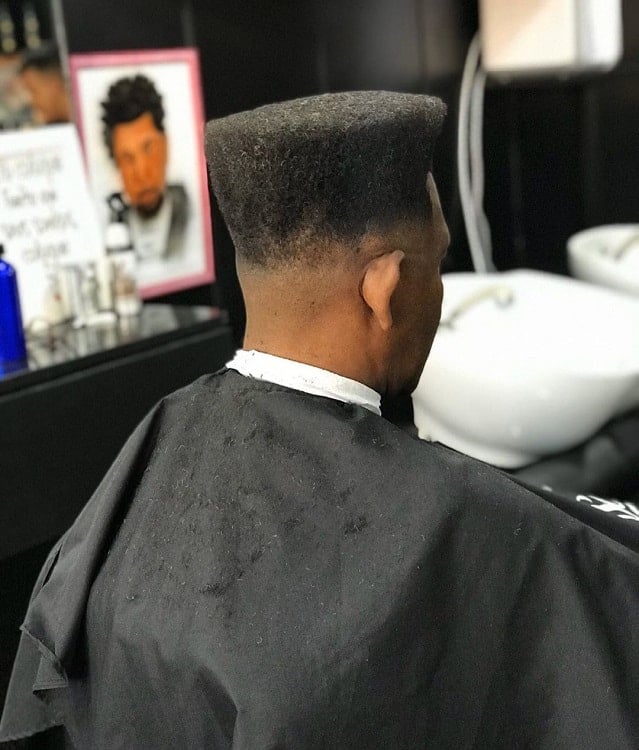 A flashy flat top deserves an equally flashy burst fade to go with. With this style touch-ups are easy to do at home.
8. Burst Mullet Fade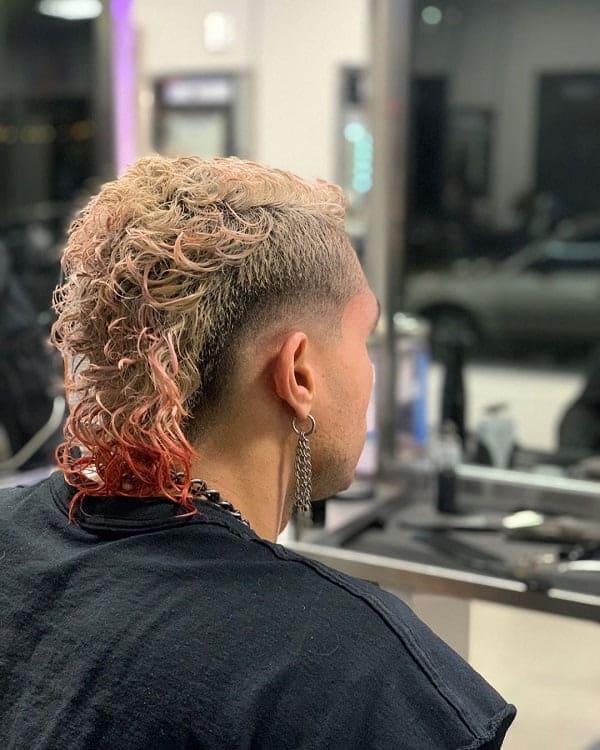 Mullets are no longer hillbilly when you throw in a bit of color, like red and platinum, and shave in a burst fade for rocker vibes.
Looking for a way to breathe new life into your straight hair? A burst fade is subtle yet simple style.
10. Curly Burst Fade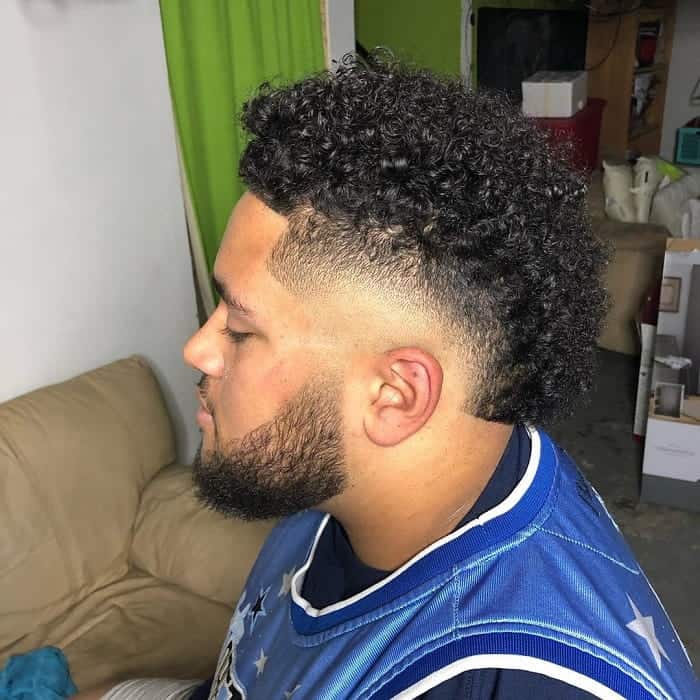 Don't let your thick curly hair becoming overwhelming. Cut down on bulk by shaving in a burst fade.
11. Caucasian Guy With Burst Fade
A spiky platinum mohawk is the way to freshen up your hairstyle. Disconnect sideburns from the main hairstyle and trim up your beard for the finished look.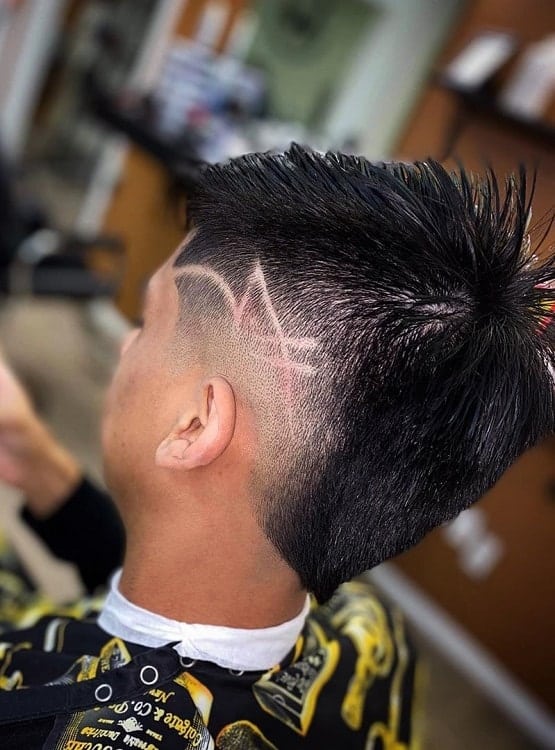 A spiky textured top and a burst fade with a shaved in design is styled up with a bit of red color.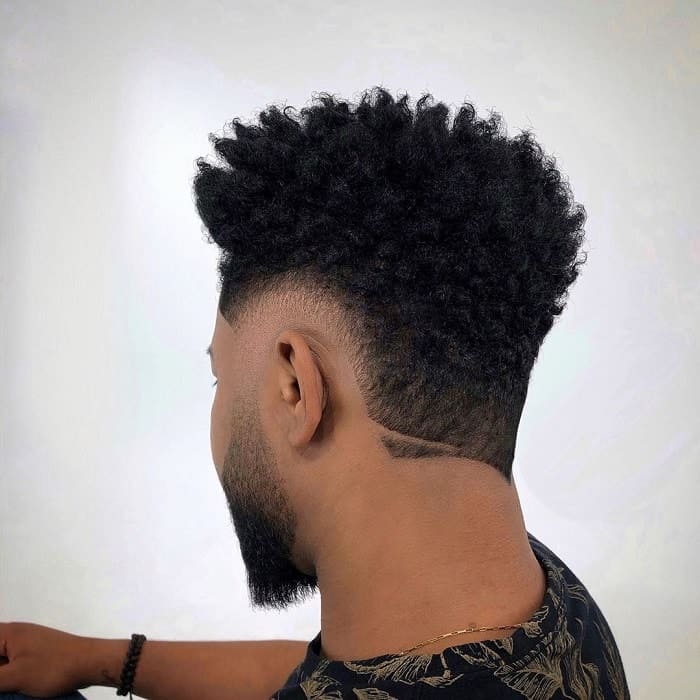 Thick afro hair is framed by a burst fade and an undercut with its own shaved line. All lines on this cut are precise for a clean-cut look.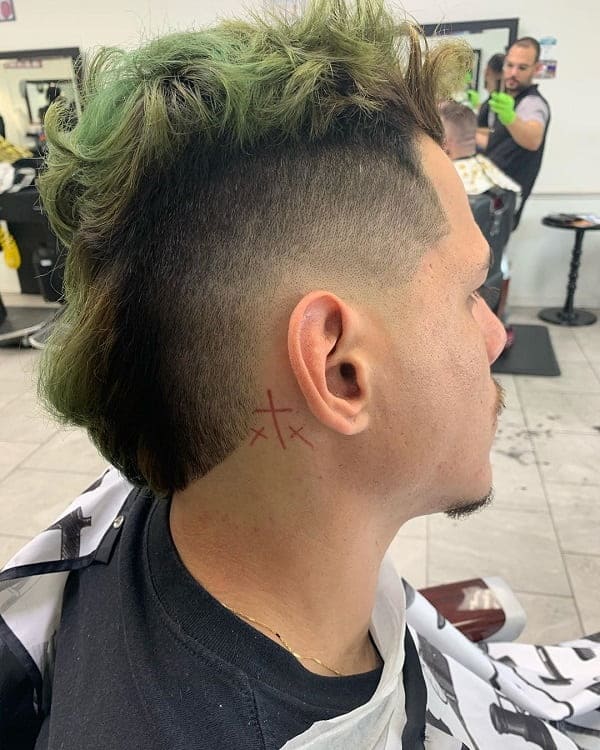 Like color but don't want to color your whole head? Make a faux hawk with a burst fade stand out with electric green color in just a patch or highlights.
15. Burst Fade + Man Bun
While man buns are an attractive style on their own, a burst fade and a sharp line up at temples can give them a punk vibe.
16. Burst Fade for Black Men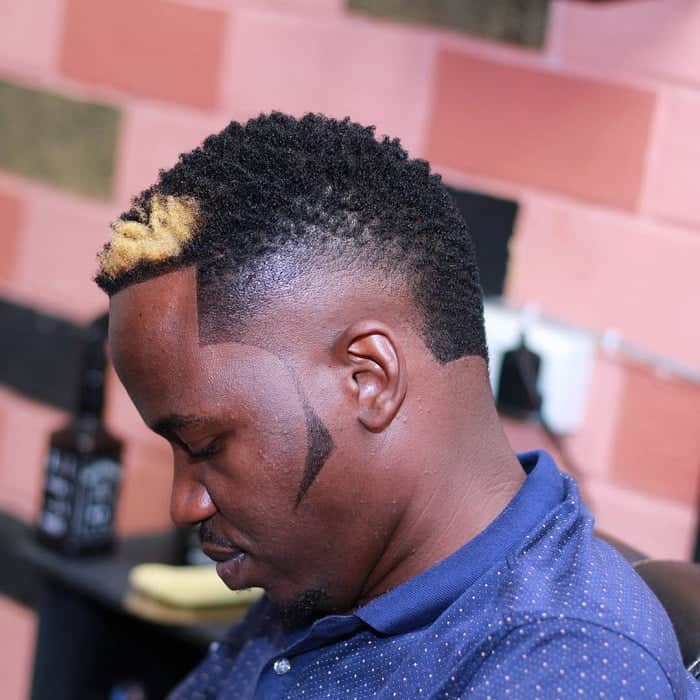 This burst fade is surrounded by hair at the neck and a shapely sideburn that turns into a small triangle at the cheekbone. There's no shortage of detail here.
17. Burst Drop Fade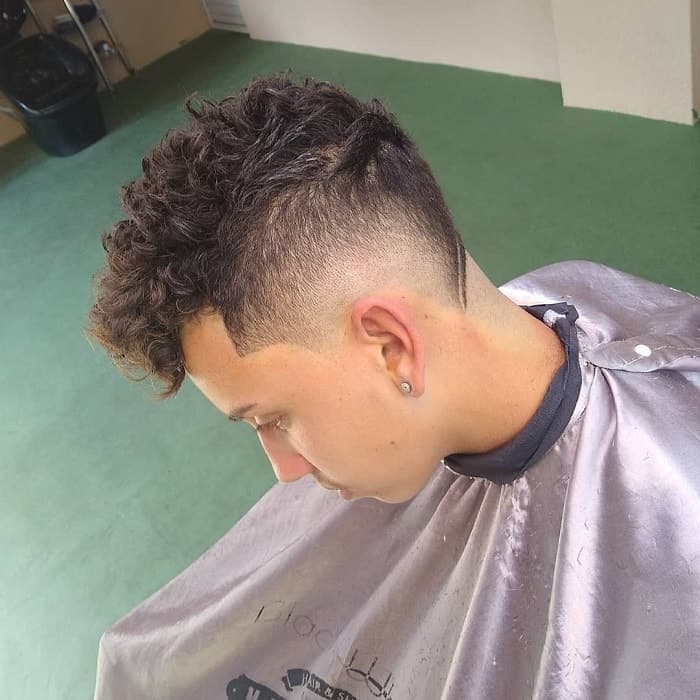 The burst drop fade descends behind the ear for a continuation of style. From thick wavy texture up top to the shaved parallel lines at the neck, detail is everywhere.
18. Burst Fade + Long Hair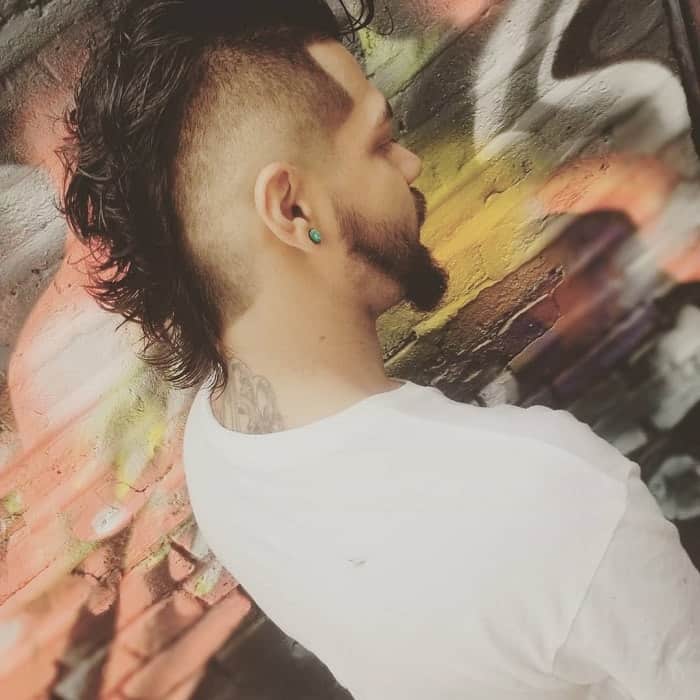 Any long hairstyle, such as a mohawk, looks great with a burst fade. Run a hair oil through locks with fingers to show off length.
19. High Cut Burst Fade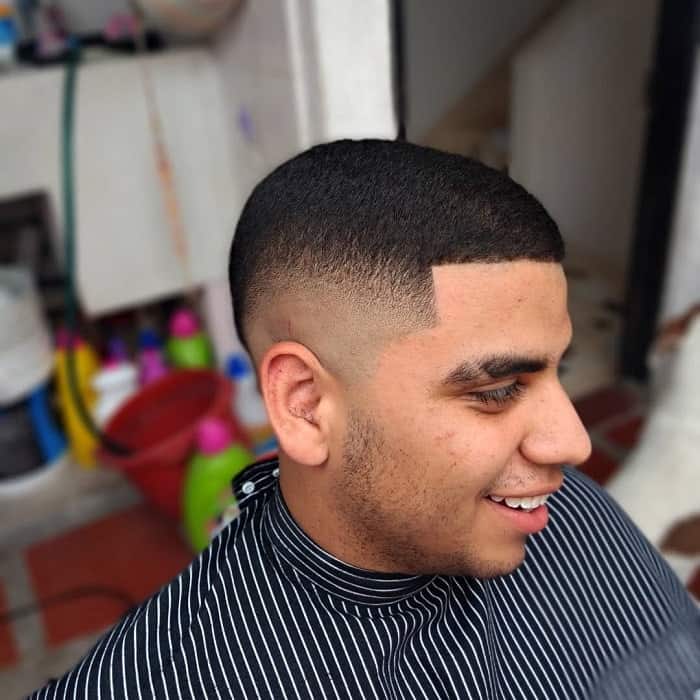 If you like the look of crew cuts and prefer something with low maintenance, a high cut with a burst fade is a great option.
20. High Top Burst Fade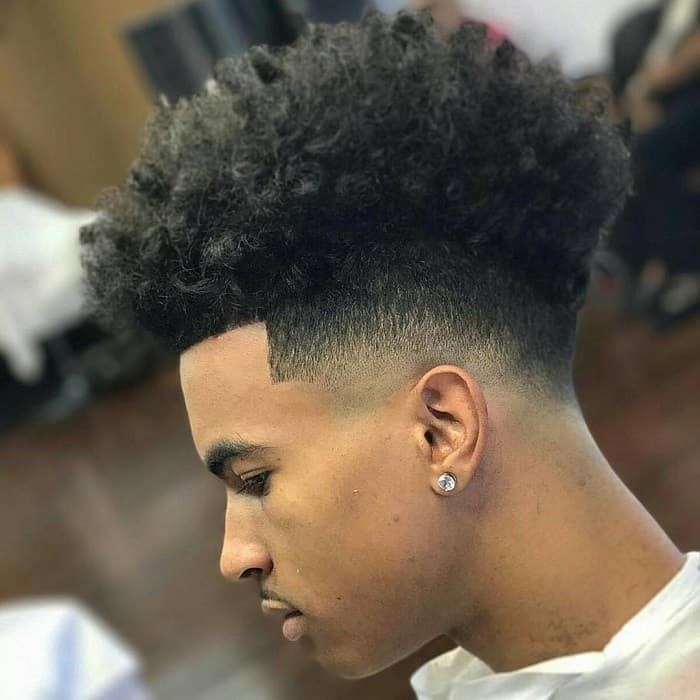 High top haircuts feature a high middle while hair on the sides is short. In this case, the sides feature a burst fade so your style level is out of this world.
21. Burst Temp Fade
A temple burst fade means the fade will reach to the temples for more of an impact. Here, the temp fade is paired with a curly textured short haircut.
22. Burst Fade + Braids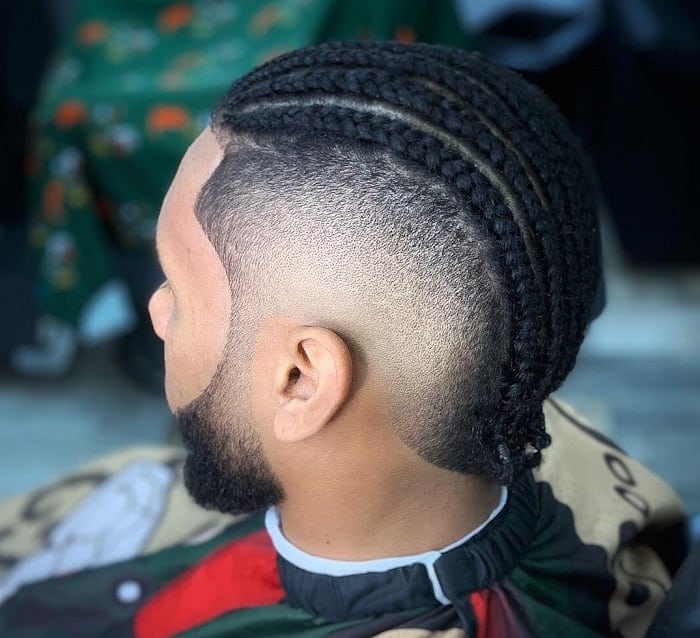 For men who like a braided hairstyle, a burst fade is a handsome compliment. Blend the fade into sideburns and your style will look natural.
23. Burst Taper Fade on Waves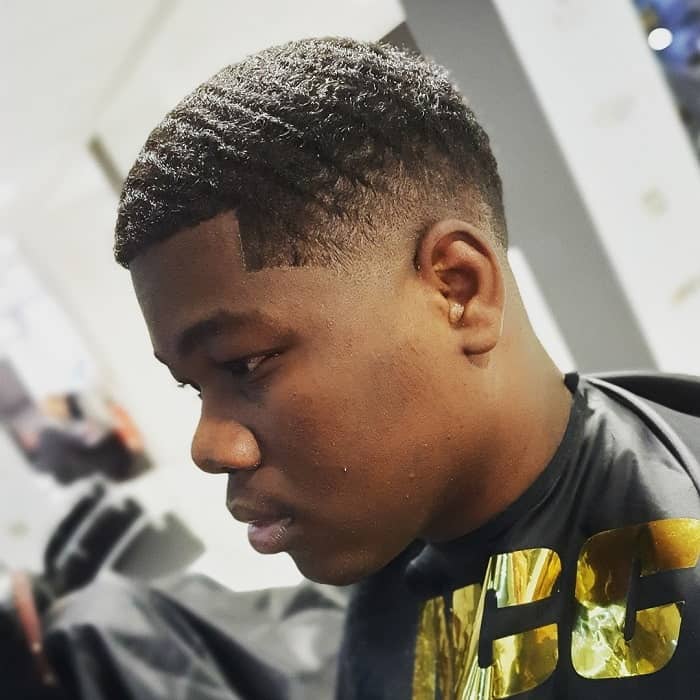 On a wave haircut, a burst taper fade adds a fresh bit of style. You'll always look great whether you're at the gym or work.
To keep your burst fade looking its best, make sure you see a stylist who is skilled with them. When they start looking scraggly, go in for touch-ups. Spend time on your style and keeping details such as color or shaved in lines looking sharp and you'll always look your best!