Do you struggle with styling your hair in the morning and end up running late because it requires too much time? Some hairstyles just require too much work and maintenance to keep around.
Side part haircuts are one of the best options for men looking for simple young men's hairstyles that are stylish without requiring too much work. It's simple: wake up, pick the side you want a part on, comb the hair the opposite way and you're done!
To see how you can work the trendy hairstyle into your daily life, check out these 25 versatile side part hairstyles.
A side part with an undercut pops with blue. Make yours anything but boring with your favorite color.
2. Side Part Fade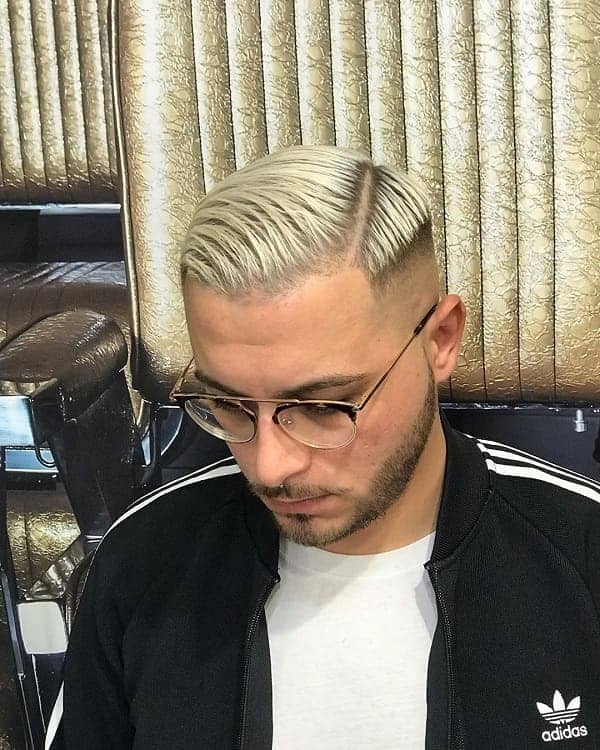 This style combines the traditional fade, at whatever level you prefer, with a short part about an inch long. A long side gives edgy contrast.
3. Side Parted Black Hair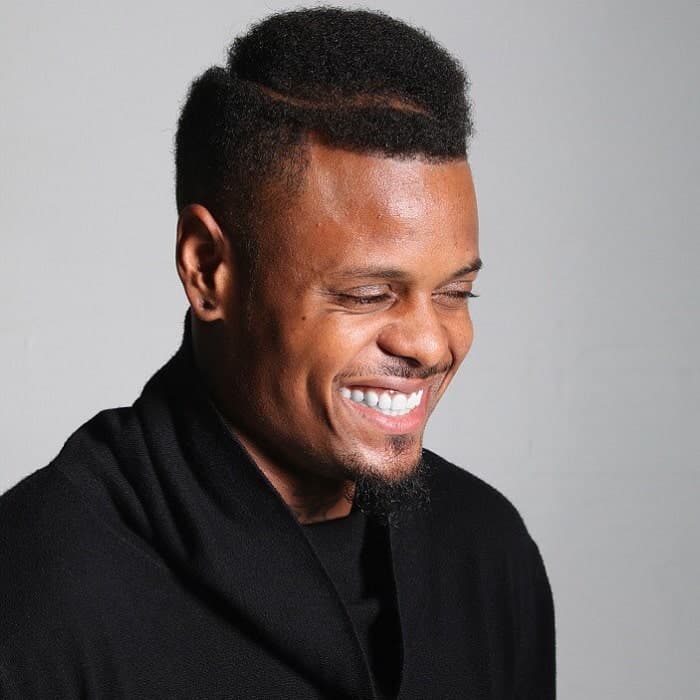 For black afro-textured hair, a side part is an easy way to give quick style. Here, a line is shaved in from the front around to the side.
An old-fashioned side parted hairstyle that is easy to do: simply part the hair at either side, not in the center, and comb neatly. Whichever side is longer will need to be combed straight back.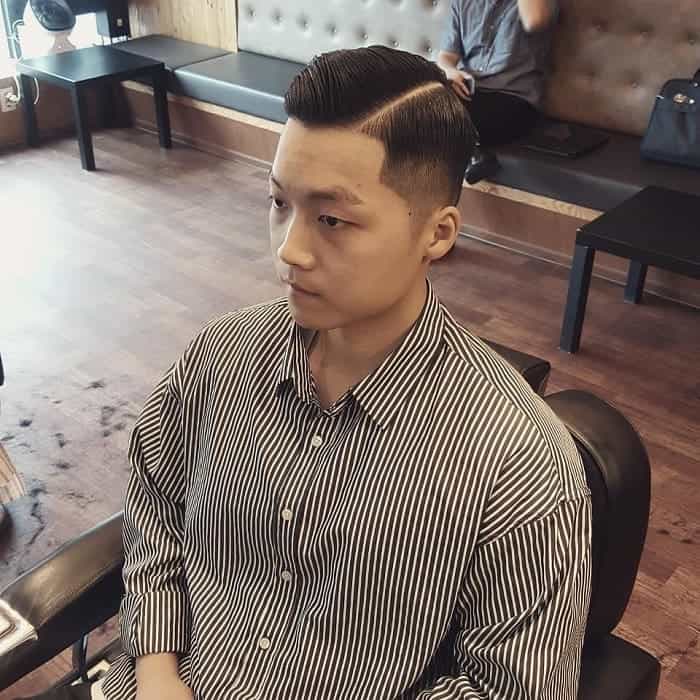 When you want your part to be really noticeable, you'll want to use a lot of styling product to get the hair on either side of the part to lie flat. A stylist can help you achieve the volume on one side.
To take your blonde hairstyle even further, a side part with a fade can be added. Make sure to add that volume for extra dimension.
7. Curly Side Part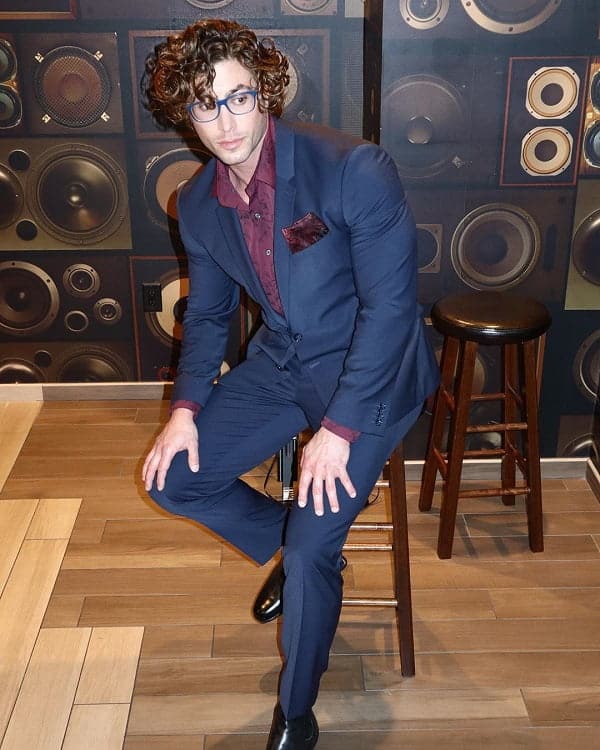 For men with curly hair, a side part doesn't require a comb which is nice if you're out and about. Simply use your fingers to manipulate curls to fall the way you want.
Side Shaved + Long On Top Hairstyles
8. Short Side Part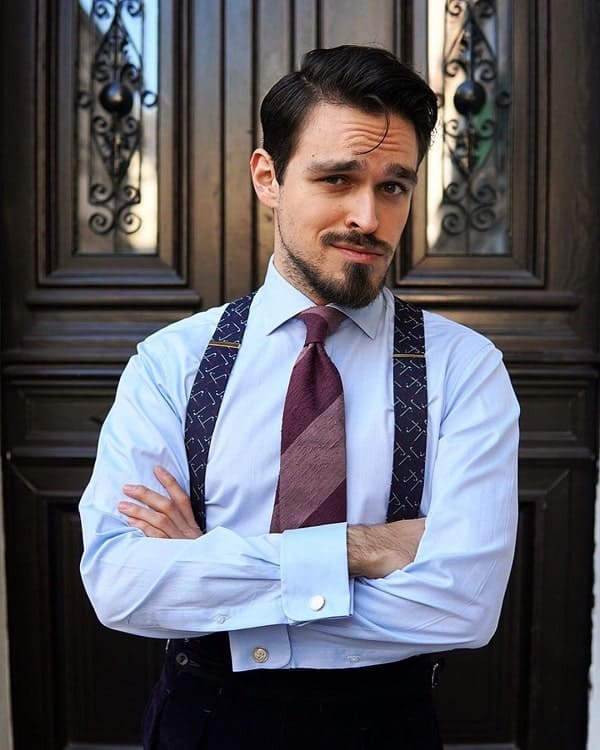 To get the sexy-professional look for work, comb short hair into a side part, but leave a piece of hair free to fall across your forehead. It says you tried but not too hard.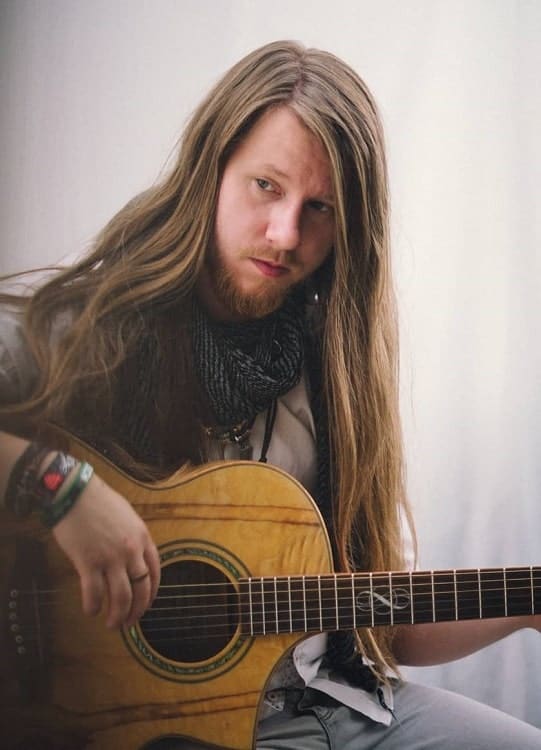 If you're a man who likes the casual look, let your long hair down but comb in a side part for subtle style. Your whole look will still look pulled together.
10. Low Side Part Fade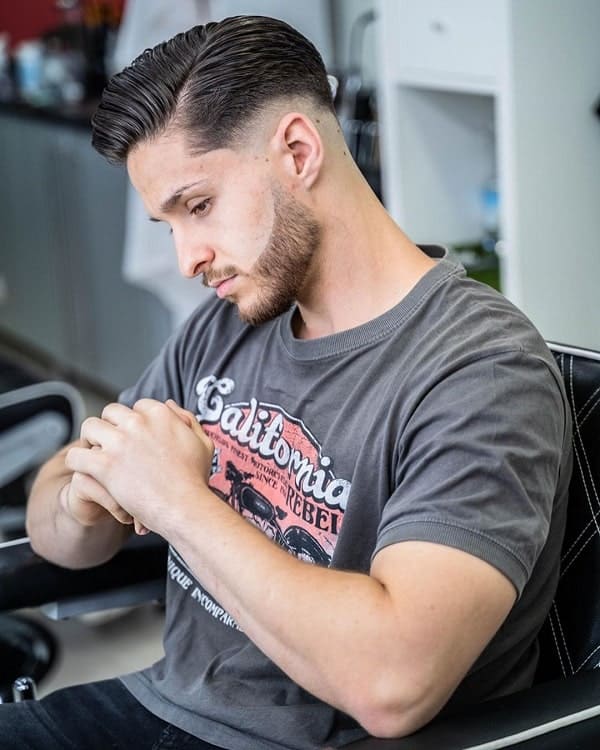 The traditional side part hairstyle can be livened up easily with a fade of any level. This look shows a low fade that stops almost an inch above the ear.
11. Side Part Pompadour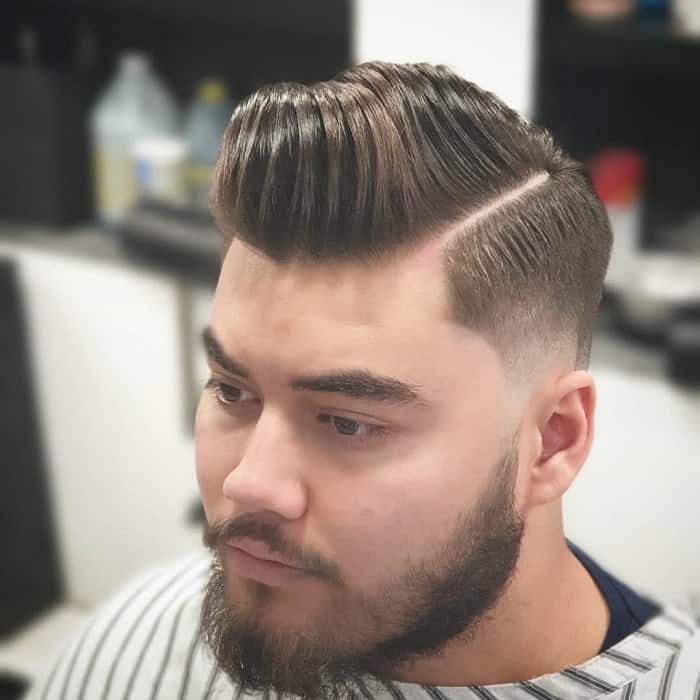 The famed pompadour is a great option for a short hairstyle and is typically paired with a side part to show it off. You'll have to do a bit of maintenance to get the pompadour, but the finished look is worth it!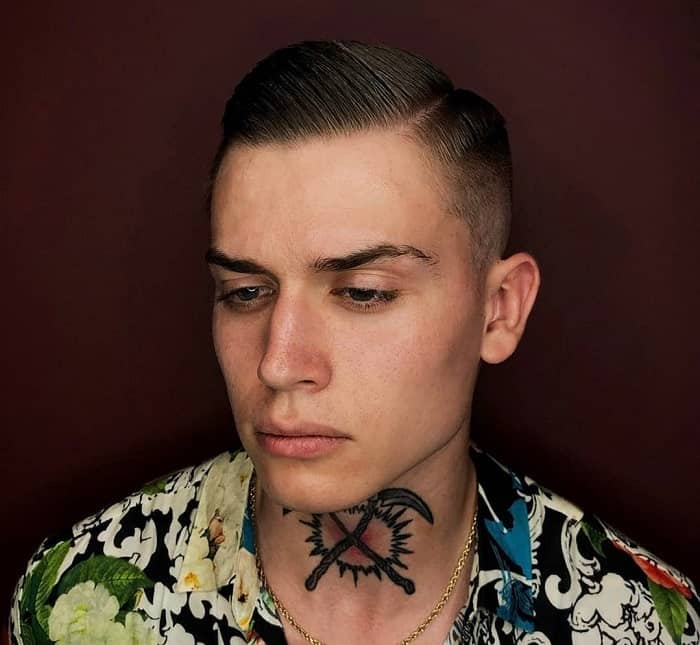 A comb-over is another old-fashioned hairstyle but easily brought into the 21st century with a fade. Keep your style fresh with regular visits to the barber.
Enhance wavy hair by playing up waves and curls with texture creme. A side part creates a stark contrast between wild hair and a fade. It's the best way to make sure the main act of your haircut doesn't go unnoticed.
If you have a lot of thick hair, comb the majority of it straight back but insert a minimal side part. It's still noticeable and gives thick hair a bit of style.
Curtain bangs are a popular hairstyle for men but you can easily enhance the part by bringing it back on the crown of the head.
A tapered side part will add dimension to your hairstyle. If you're looking for a way to get a more punk/rock vibe, this will help with that as well as create a contrast between long and short hair.
17. Messy Side Part
There's a difference between bedhead and looking disheveled. A side part with a fade will ensure your long hair doesn't look sloppy!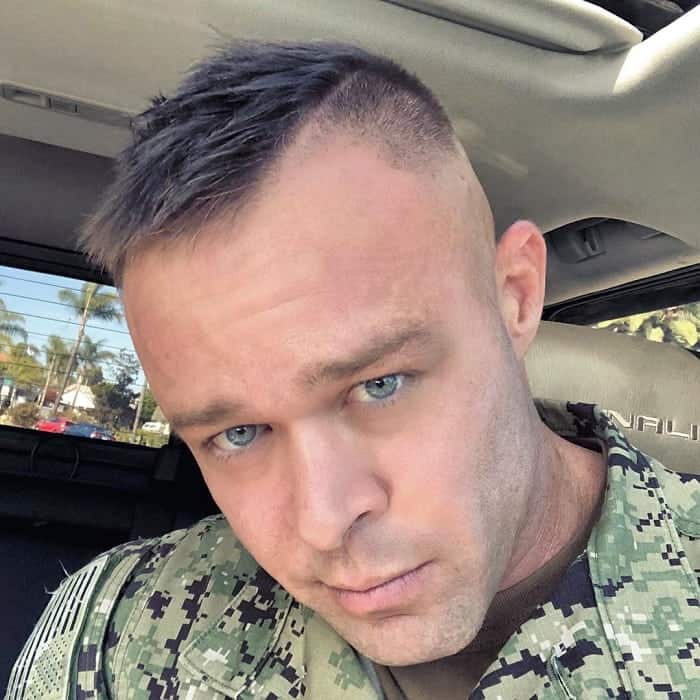 While a side parted crew cut is usually worn for men in the military, there's no reason this unusual cut can't be worn off duty as well!
A skin fade will buzz your hair down to the skin but you'll still have plenty of hair left on the opposite side to comb back or spike up.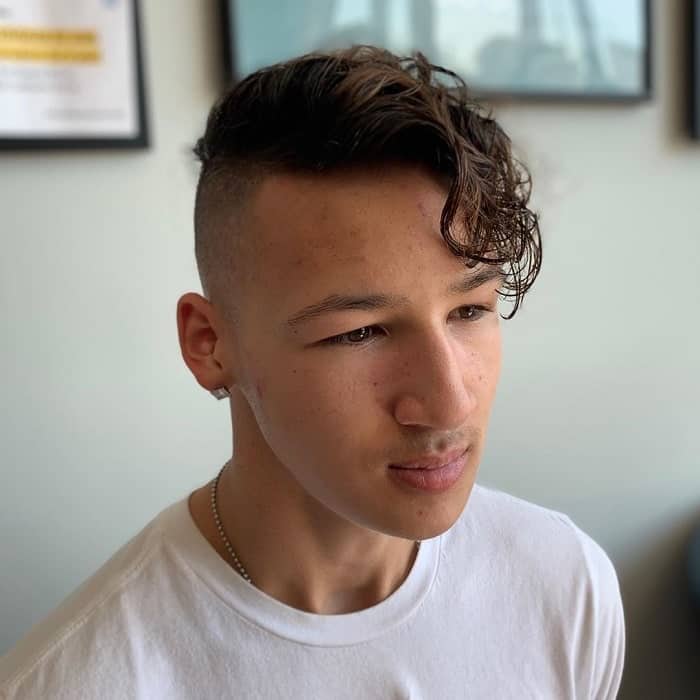 The disconnected side part is named because of the clear separation of hair levels – barely there and super long in this case. It makes for one edgy cut!
When you have medium length hair, a side part is low maintenance and perfect for the man who doesn't want to be spending a lot of time with hair products.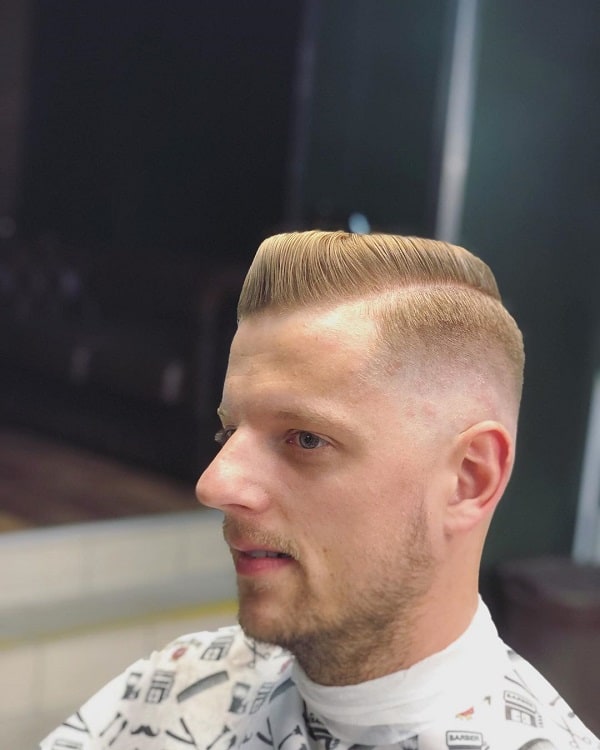 A version of the crew cut, the Ivy League haircut maintains hair long enough to style into a slick low wave while a side part separates it from a fade.
23. Side Part Afro
A thick afro is tamed with a deep side part. Experiment with how high or low you part the hair and see how dimension changes! Check more hairstyles for black men here.
24. Side Part Quiff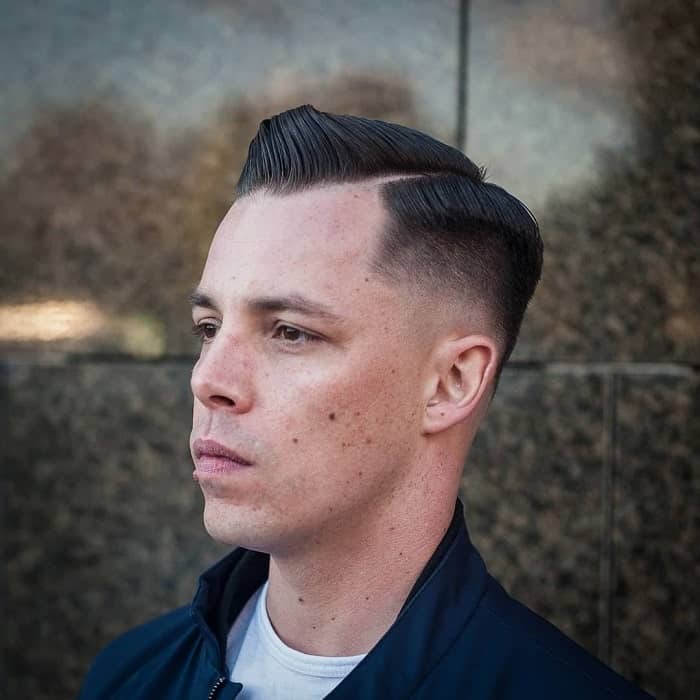 The quiff and its side part became popular in the 50s but remained trendy for its ability to make any guy look like a gentleman! The key to this cut is keeping it all smooth!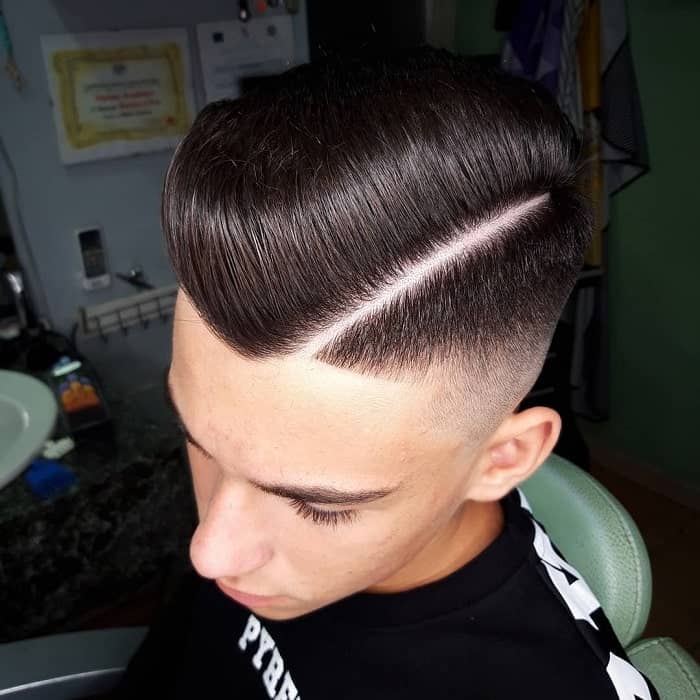 A high fade side part is ideal for men with thick hair. The part is pronounced and the fade is a sharp-lined border at the forehead but a close buzz on the side.
Now that you've seen some amazing side part haircuts and hairstyles, you have to be feeling confident about working it into your own haircut.
While many of these options show the side part right above the point of the eyebrow, remember you can alternate the side part to be as high or low as you want it. Your hairstyle is all about you looking and feeling confident and attractive!