If you've ever struggled with low self-esteem, then you know the importance of a dope haircut. You know the power an attractive hairstyle can give you and how great it can make you feel. You'll be happy to know there are many trendy haircuts for men out there and while there is no one perfect haircut that works for everyone, many of them work for most face shapes.
Dope Haircuts for Men
Try one of these 15 dope haircuts for a guaranteed confidence booster.
1. Dope Haircut for Caucasian Men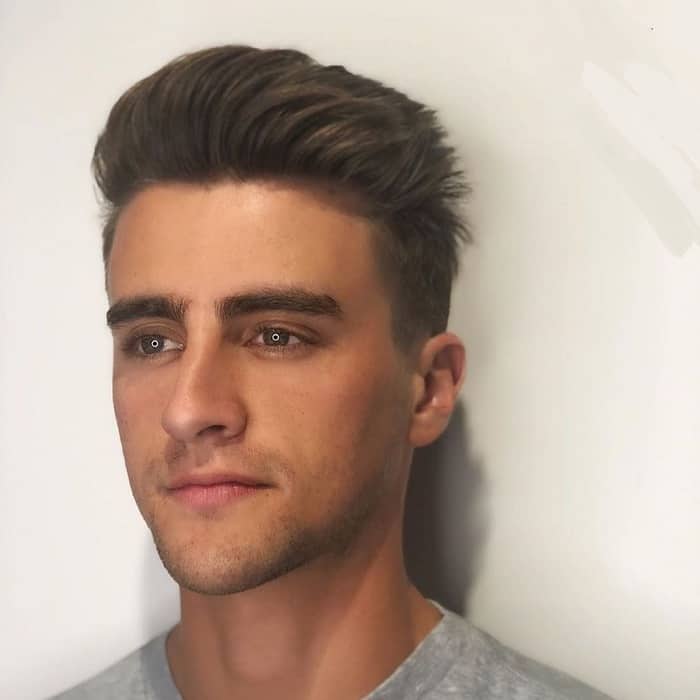 For men with straight hair, go for a low fade. Comb back the hair in a style similar to that of a crew cut for boy next door vibes.
2. Black Guy With Dope Curly Hair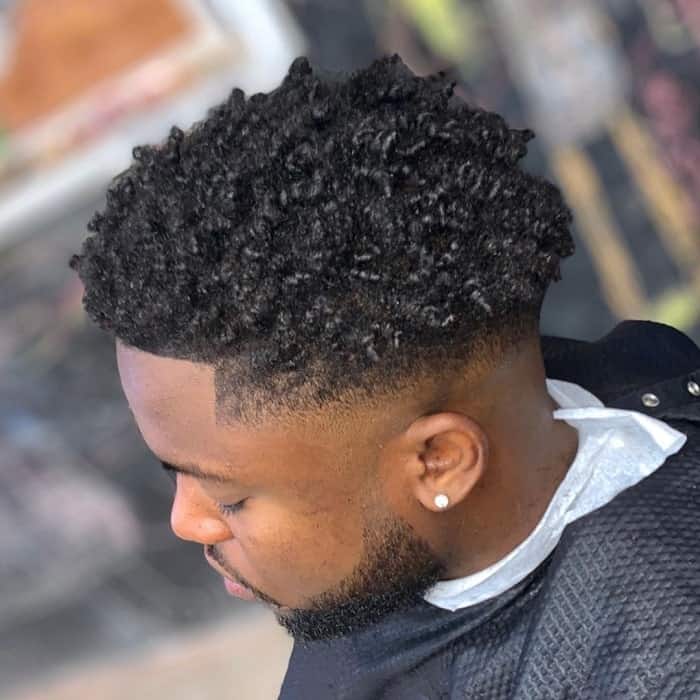 Curly hair texture needs a little help to retain texture so use hair oil to keep it shaped and moisturized. A mid fade will frame the style and edge it up.
3.
Dope Fade
This fade takes it high and is paired with a short mid ponytail. For a round face, this style will elongate facial structure.
4. Dope Hairstyle With Designs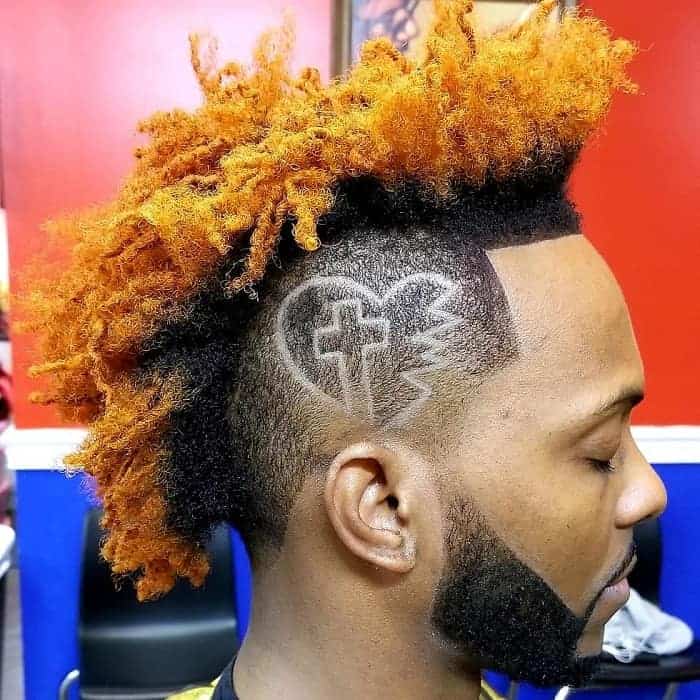 Shape afro-textured hair into a mohawk and give it a tinge of color on ends. Shaving in designs on sides is a special way to express your personality.
5. Curly Dope Hair

A curly haircut pops out of a fade. The nape of the neck's special detail is the hair being shaved into a point with a shaved in line for design.
6. Short Dope Hairstyle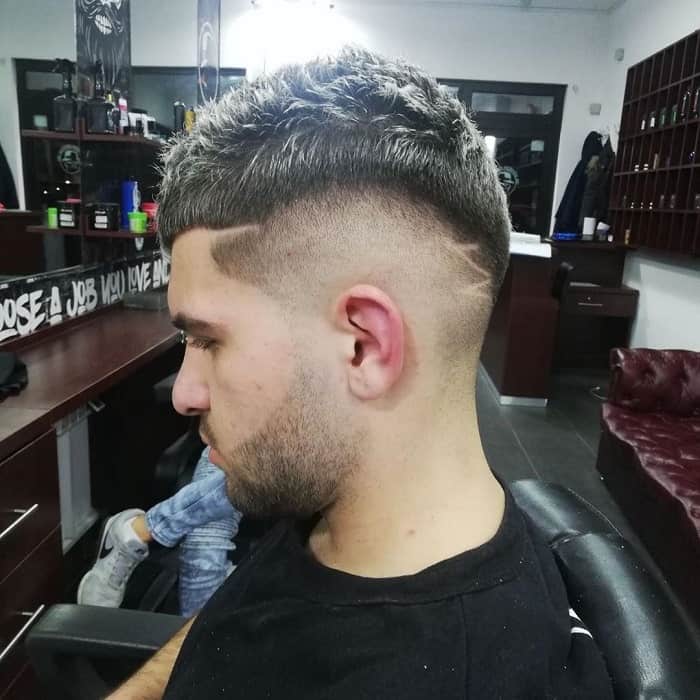 Do you have thick straight hair? Instead of wearing it as one length all over, cut in a fade and throw in blonde highlights. More shaved lines at the back add to the style.
7. Afro Dope Hair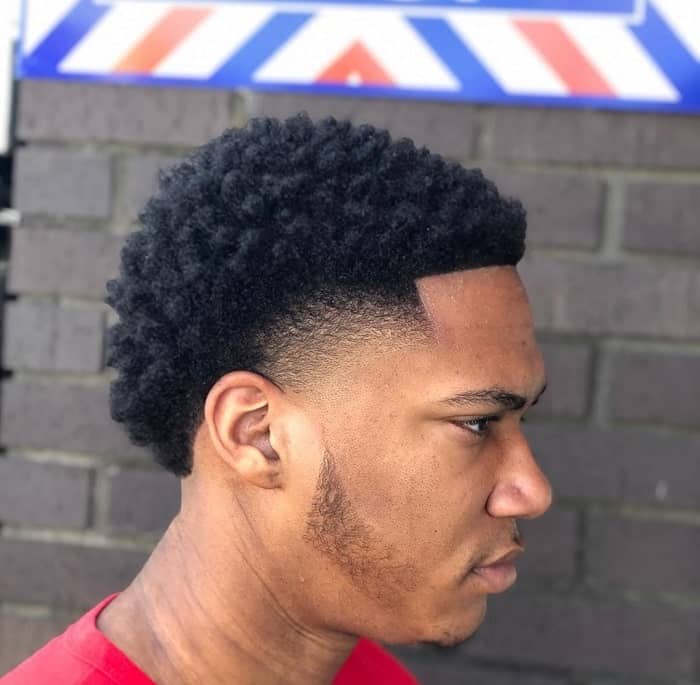 An afro haircut only needs to be a couple inches in length to pass as an attractive haircut. Short trimmed facial hair at the cheekbones help frame the face.
A platinum blonde side-parted style only requires a brush through and the thin sideburns don't overwhelm a thin face.
Another hairstyle for straight hair, this one will help you look like a model. Simply shape hair with a little mousse and pair the whole thing with a fade.
10. Dope Haircut with Beard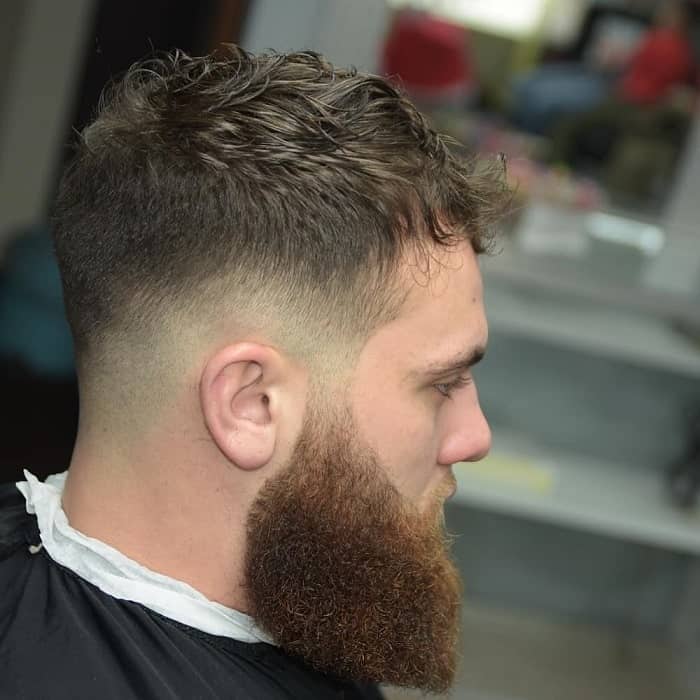 Does your hair tend to be unruly? Give it a makeover with a dope haircut that shows off the best of yourself whether it's curly or straight texture.
Depending on your type of hair and how wavy it already is, a 360 wave haircut is typically attainable for any guy. It also looks good with any combo of facial hair you might have.
12. Dope Taper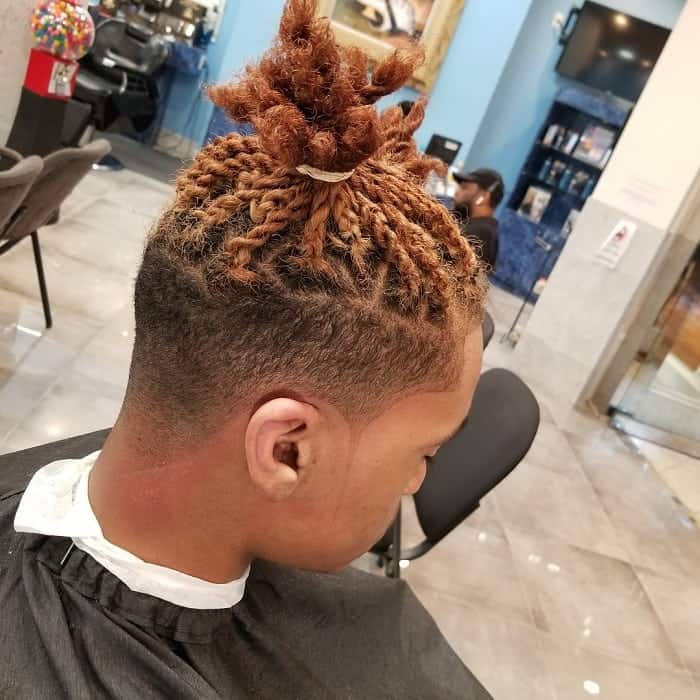 A taper haircut is a perfect complement for men with a long braided hairstyle. When hair is up, the taper is super hot and noticeable and when hair is down, the style will still be noticeable through braids.
13.
Viking Hairstyle With Fades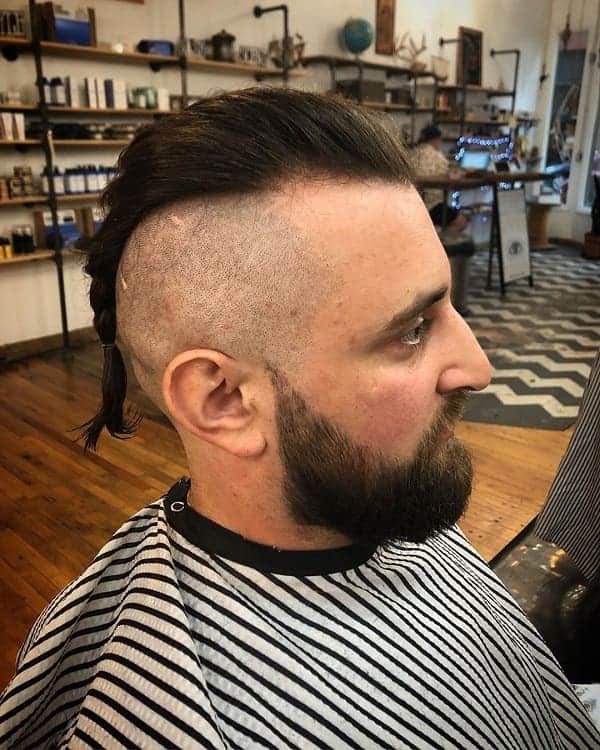 The Viking hairstyle is a super cool throwback to fighting days. Combine a bald fade with a long strip of hair braided and enclosed with an elastic band.
14. Dope Blue Hair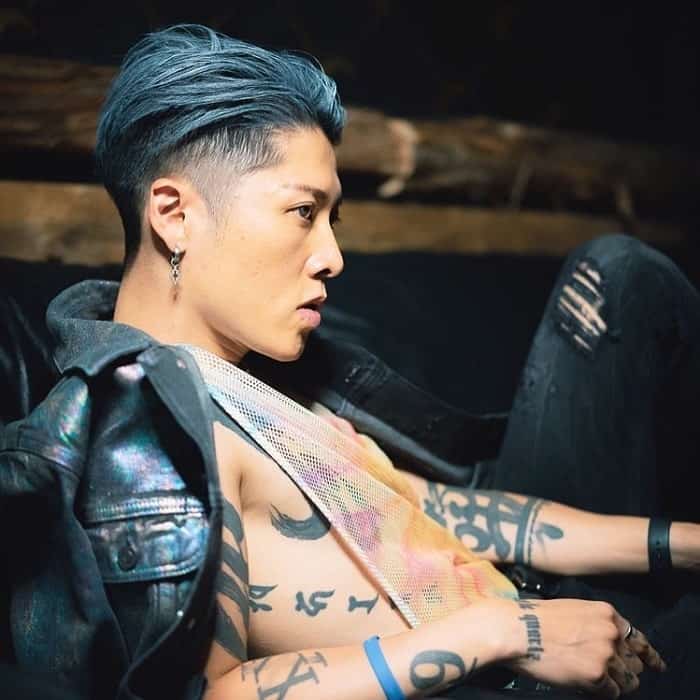 Dark blue over already dark color freshens up a long hairstyle. You don't need any special cuts or parts when your hair has an artsy color like this.
15. Blonde Mohawk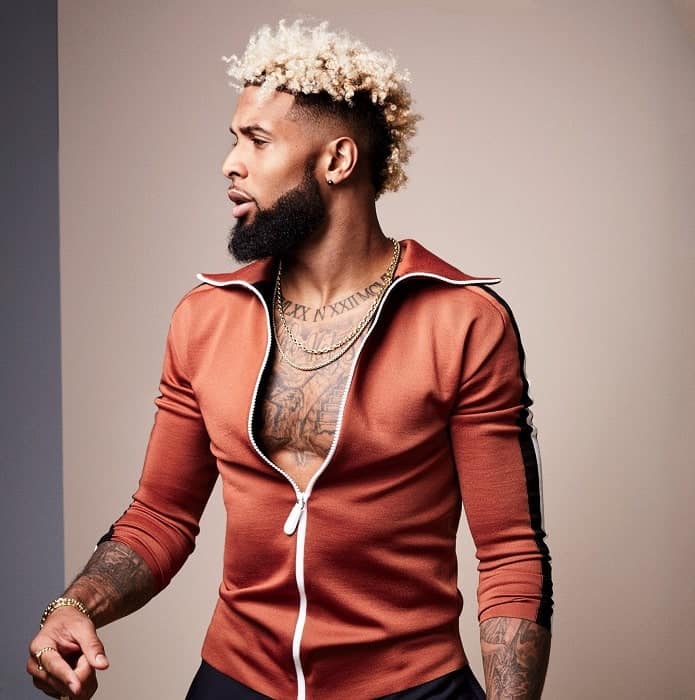 A platinum blonde mohawk full of curls is exactly what you need if you're craving a change to your hair. Be prepared for everyone to have hair envy.
These men's dope haircuts are all full of style. When you start thinking you can't pull off one of these looks, remember it's all about the confidence. Choose a haircut you love and the confidence will follow!