French Crop haircuts are a classic for men. It features short hair on top with a taper or undercut, or both, and it's popular because men with any hair texture can rock it. It's also popular because it flatters any personal style, whether you consider yourself edgy and punk or dapper and professional.
French Crop Haircuts
The French Crop will make you look like a styling and chic model ready to walk the runway. Check out these 25 fade haircuts featuring the French Crop and you'll see why you need to give one of them a go.
1. Crop Top Low Fade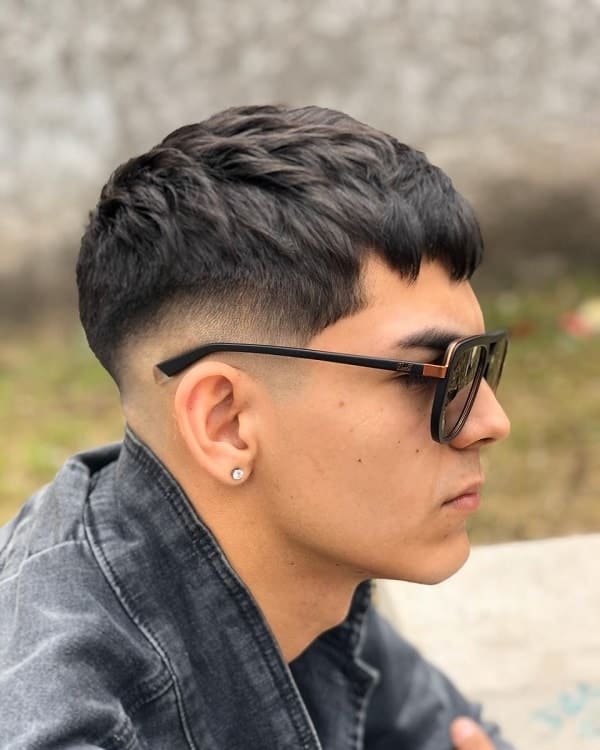 This crop top and a low fade have a lot of short layers creating easy texture you can wake up with.
2. French Crop Top With Taper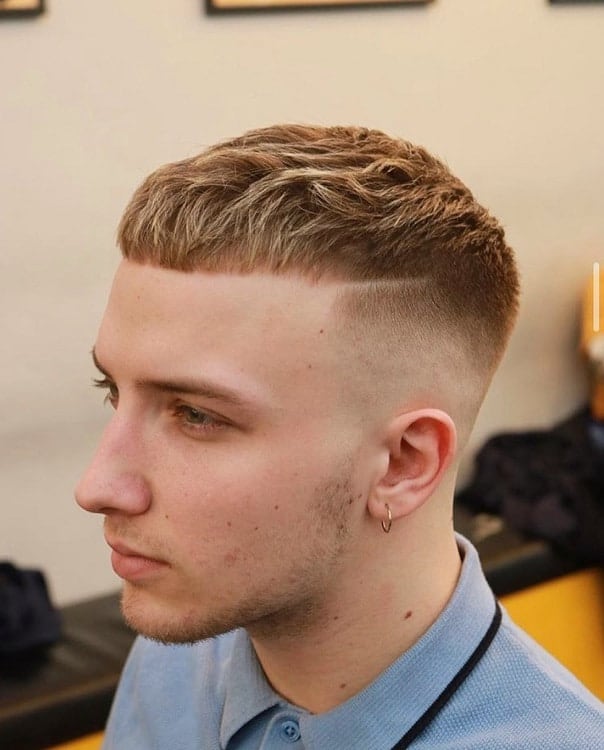 This French crop top features a straight blunt bang rounded to fit the forehead shape and tapered fade with a shaved line.
3. Mid Faded Crop Top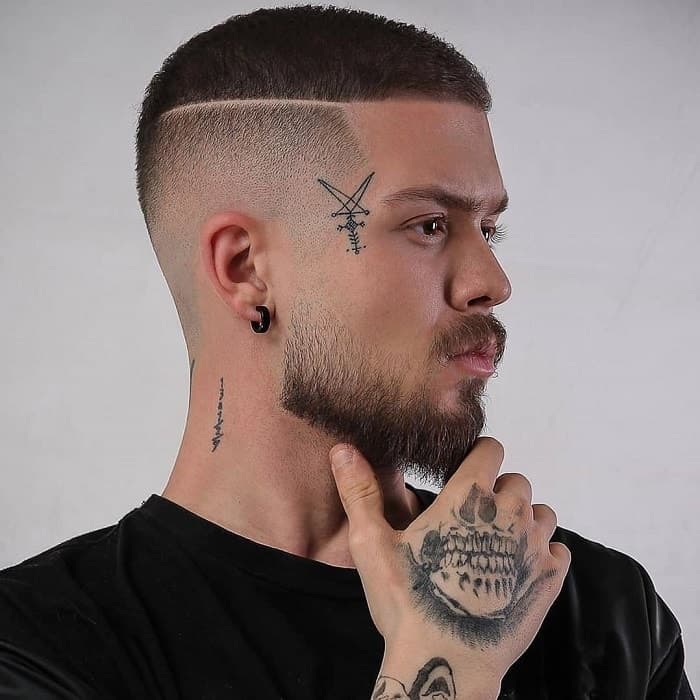 A mid faded crop top has a deeper shaved line that flatters head shape. The fade is buzz-like and the even trim on top hair continues at facial hair.
4. Straight French Crop

For an artistic flair of personality, add in a platinum pop of color at the crop. Continue the straight cut at facial hair near the cheekbone for a punk vibe.
5. French Crop Fade on Curly Hair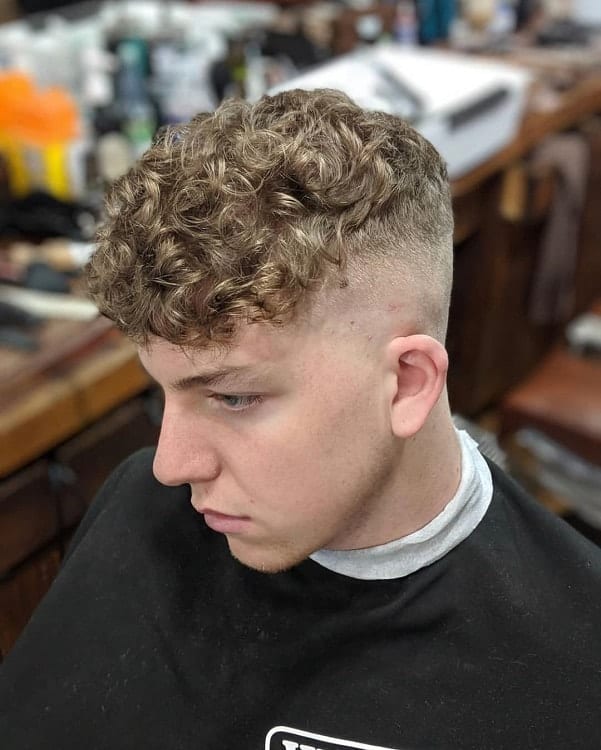 If you have curly hair, the best way to show it off is with a French crop. Keep the hair heavier at the forehead and tapered at the back.
6. French Crop + Long Hair
A yellow to green ombre streak in a ponytail is one way to get you noticed when you have a long hair French crop. Another way is to shave in a fade and an M shape at the forehead.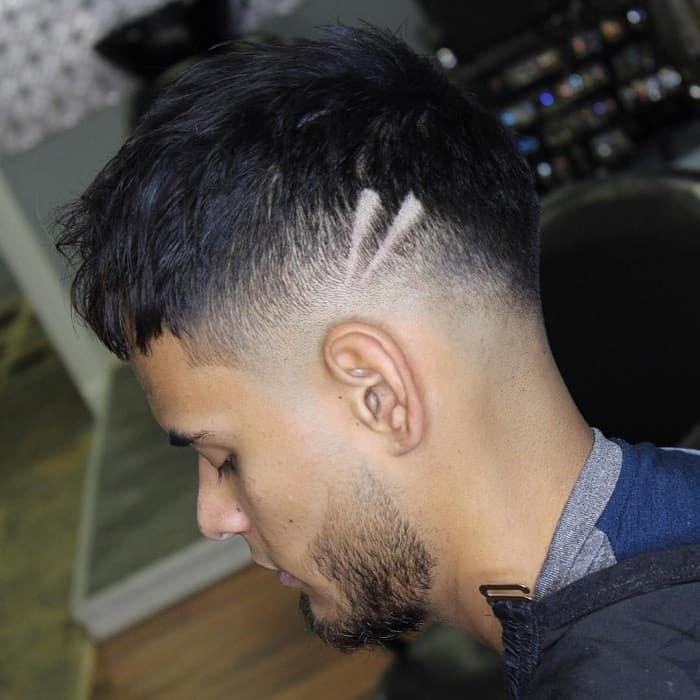 This drop fade features a fade, choppy layers up top create sexy texture, and a couple diagonal shaved lines make for special eye-catching detail.
8. Asian Crop Top Fade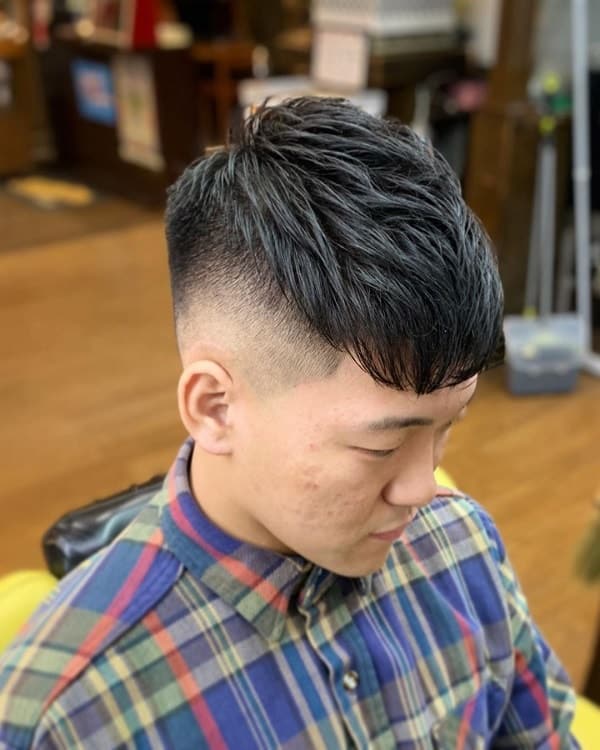 When you're tired of the same old style, this cropped fade will give you shape and style. Use mousse to manipulate layers and you're work-ready!
9. Crop Top Fade for Black Men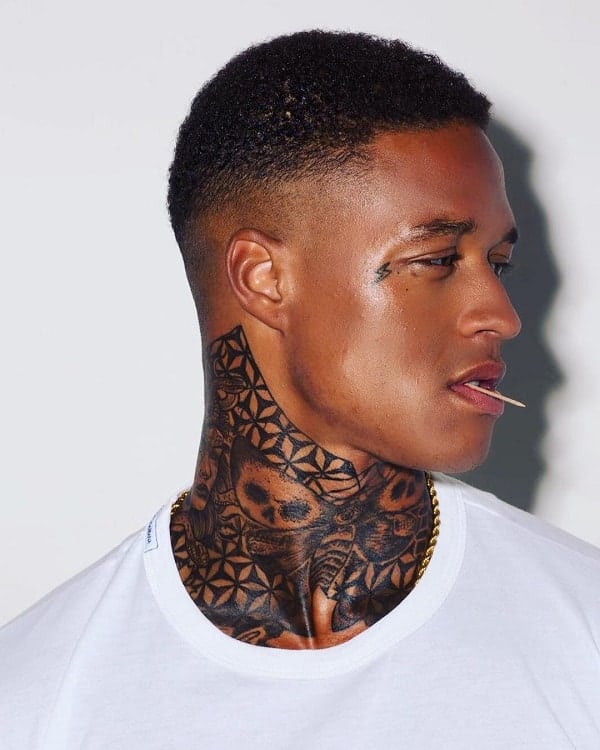 A short afro-textured haircut is super attractive with a mid fade. Tattoos or not, this style is flattering to your facial structure and will always show off the best parts of you.
10. French Crop With Beard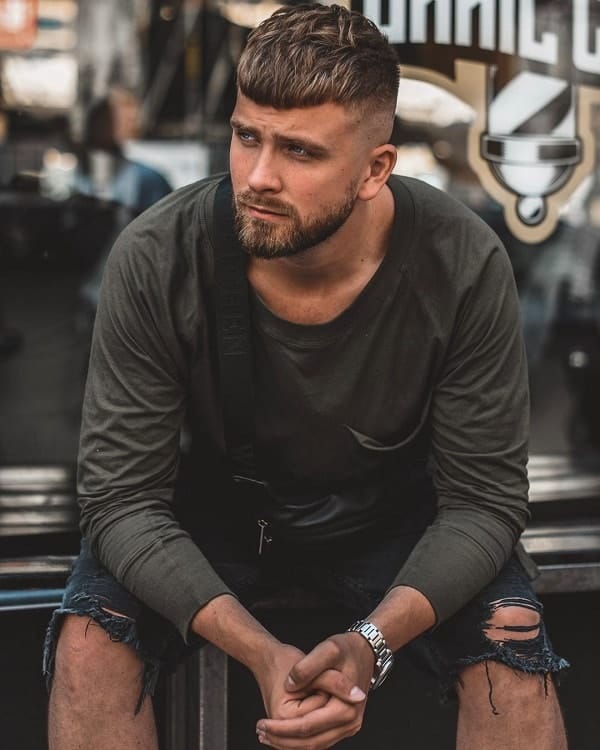 If you like the rustic and country vibe, the French crop will still work for you. Subtle highlights a longer crop top paired with a fade and scruffy beard equal completely cute. Get more ideas from these taper fade with beard styles.
11. French Crop for Thin Hair

For men with thin hair, opt for choppy bangs and a blunt cut all the way around. A bald fade completes the look and shapes an oval face in a flattering way.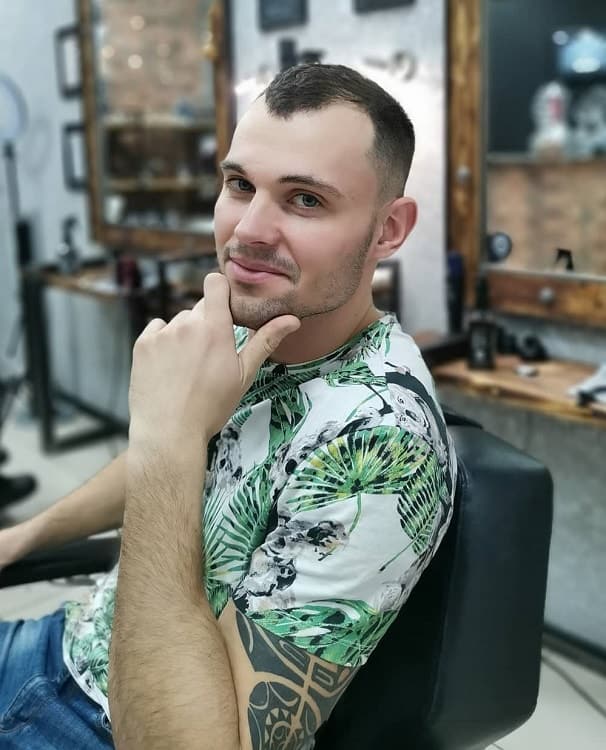 Receding hairlines are normal as men age but a French crop will help you maintain your handsome side. Don't be afraid of facial hair to round out the look and your face.
13. Textured French Crop
Mix the French crop with tons of texture and you've got built-in bedhead ready to go in the morning. Leave bangs long and pair everything with a mid fade for the perfect look.
14. Short French Crop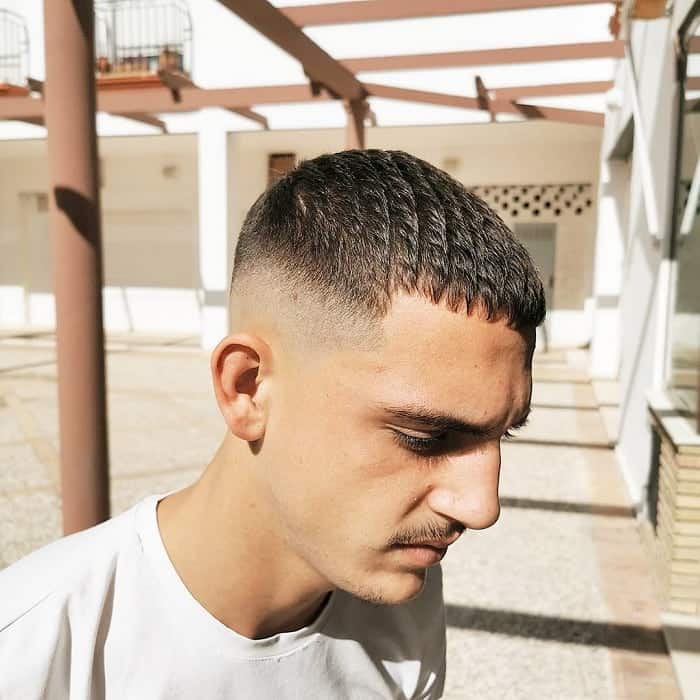 When you prefer to have a short haircut with minimal fuss up top, this short crop top fade features a tapered bang for dimension and a tapered fade for side style.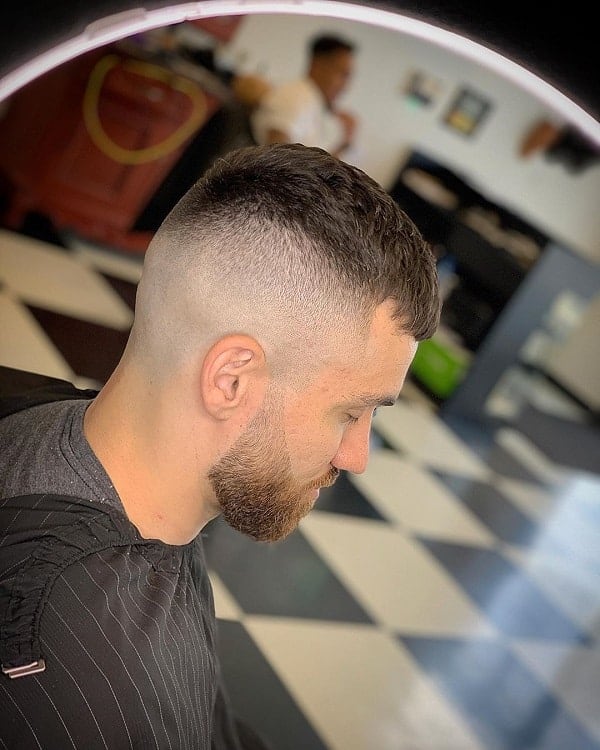 Want to be stylish but still professional for work? A crop top with a high bald fade is the ticket. Round everything out with a trimmed beard and you're good.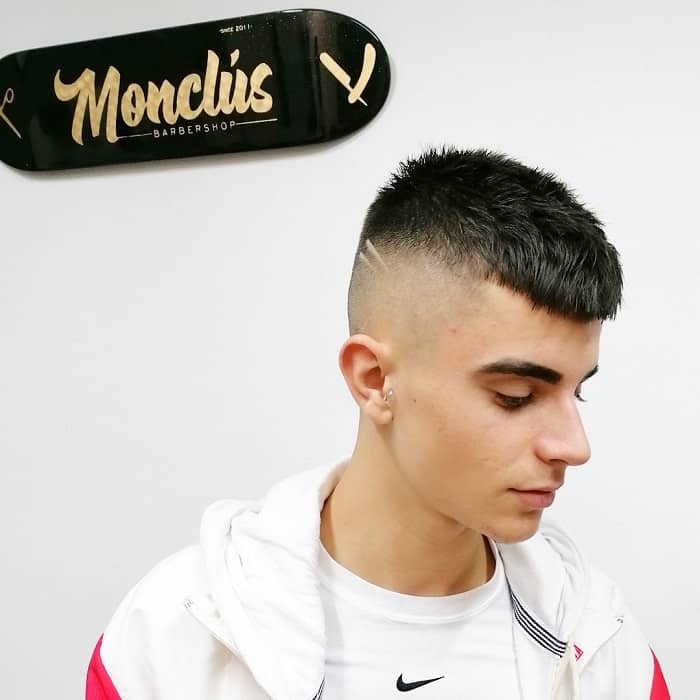 Short yet somewhat spiky French crop top has just enough texture to mess with but not be overwhelming. A couple of shaved lines in the fade are yours to experiment with.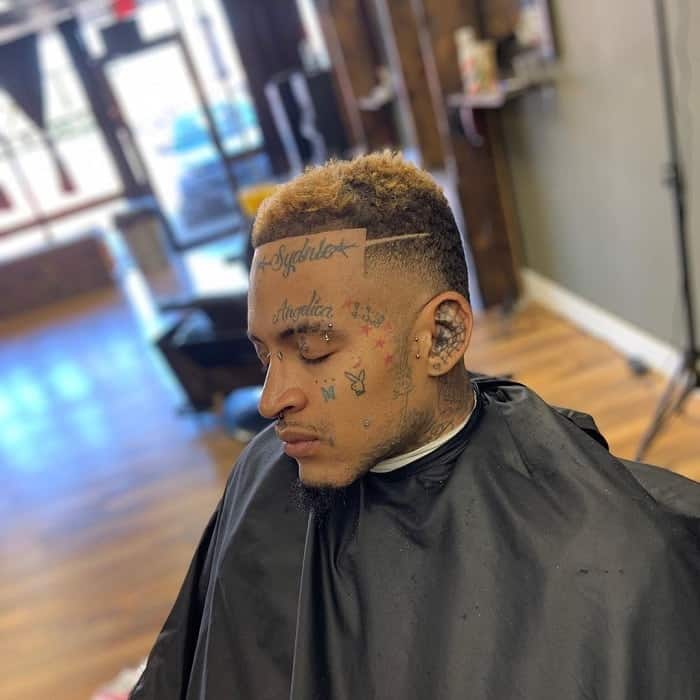 The temp faded French crop top highlighted with blonde flatters any face shape. A line up cut at temples is loaded with detail including the straight shaved line pointing to the back of the head.
If your face is round or oval, a short crop fade with a beard and handlebar mustache is modern and low maintenance.
19. French Crop Undercut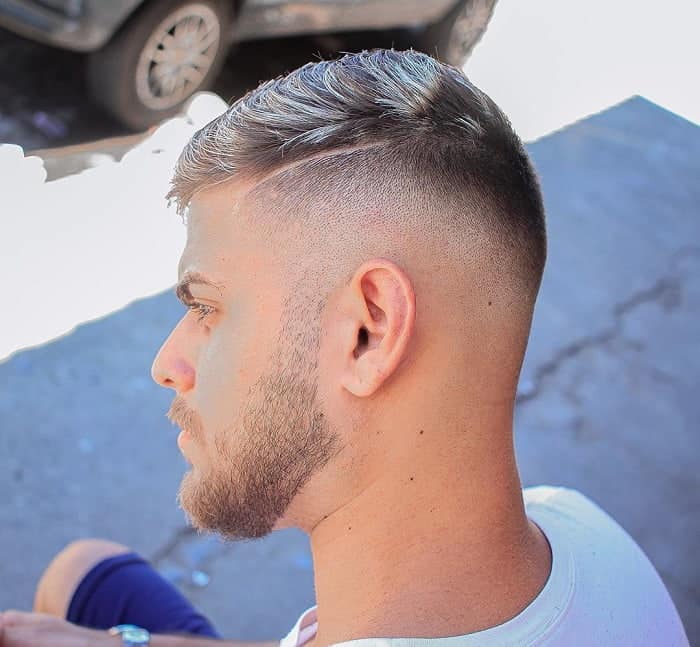 The French crop undercut features subtle highlights to complement skin tone and a near bald fade with an undercut to show off smooth skin texture.
20. Crop Top Fade with Waves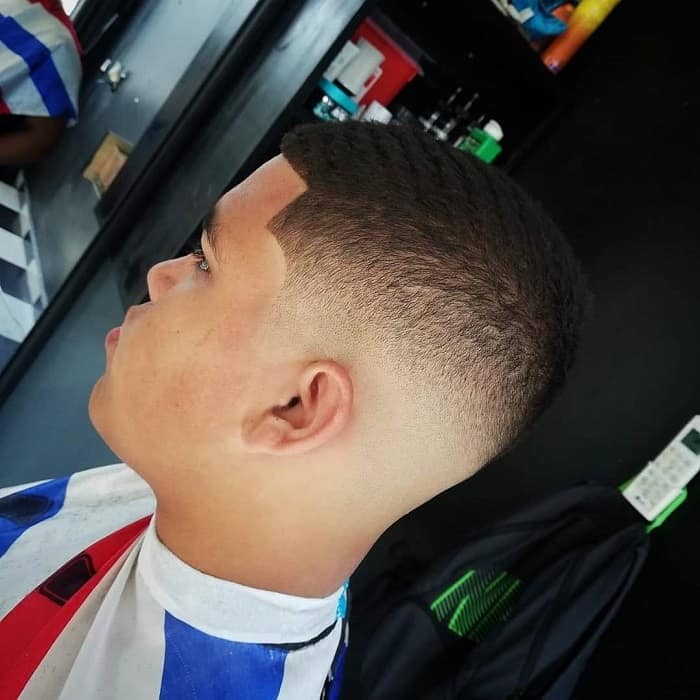 If you have the 360 wave hairstyle, all you need is the French crop cut to go with and a fade to complete.
21. French Crop Fade with Line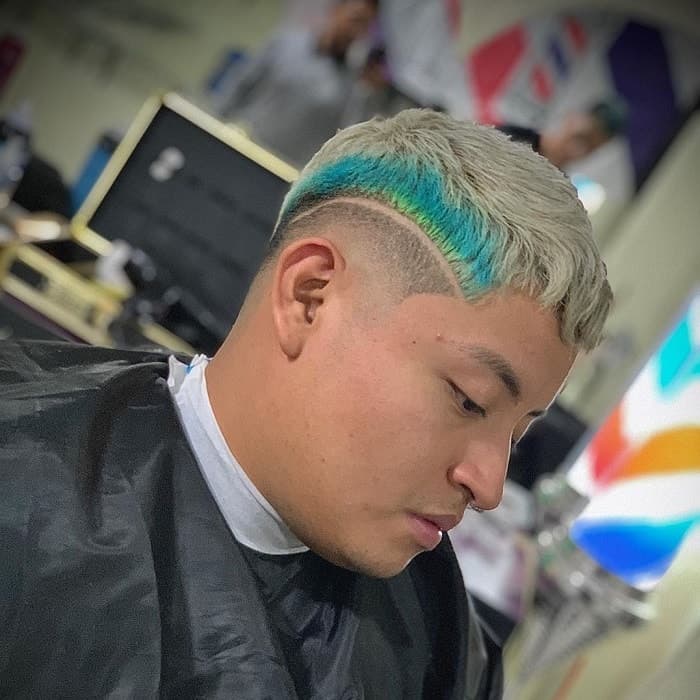 A gorgeous streak of teal with a faint hint of lime green livens up a fade with a shaved line. Color the crop a platinum blonde or leave your natural color.
22. High Fade on Cropped Top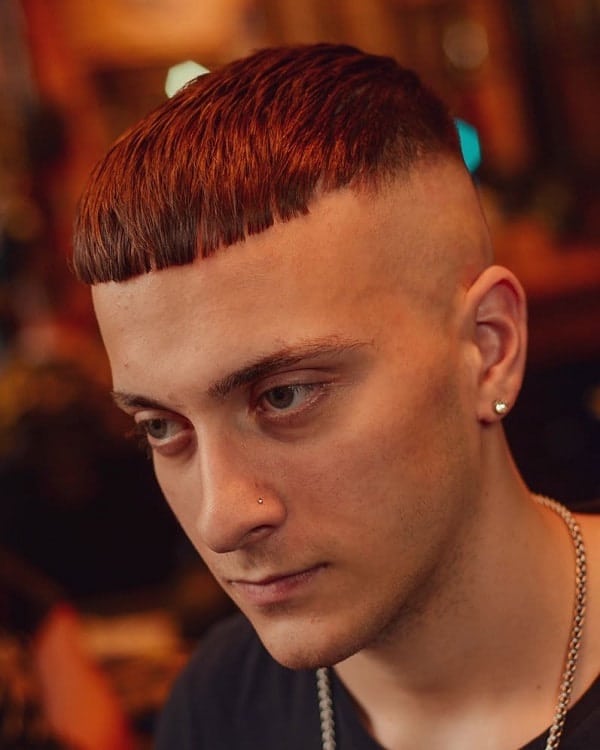 Dying for an edgy look? Ask for a blunt bang and a high fade for the ultimate punk hairstyle. You can even choose a rich red and tint eyebrows to match.
23. French Crop on Blonde Hair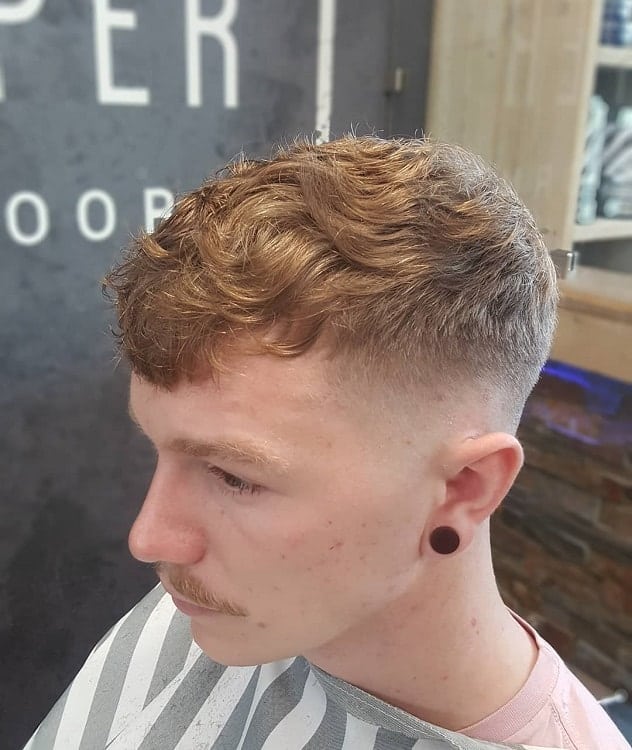 Blonde colors this soft wavy crop top. Tousle waves with a styling creme or leave to air dry for a no-fuss haircut.
24. Tight Faded Crop Top

The tight faded crop top is similar to a crew cut and perfect for men who want a style with little maintenance.
25. Textured Crop + Skin Fade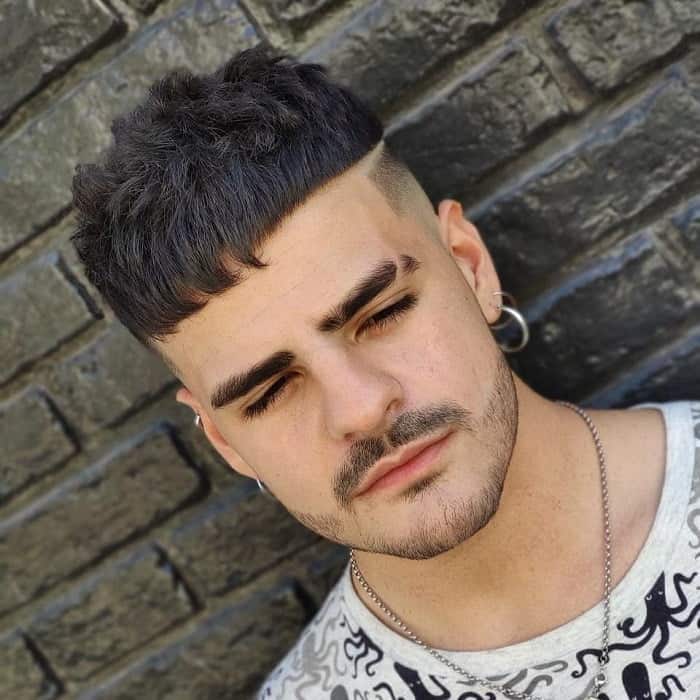 This textured crop has an uneven bang a shaved line in its skin fade. Continue the shaved line in the same side's eyebrow for consistency and edge.
These 25 looks are the best of the French crop. No matter which style you choose, you're going to look amazing. Just remember to put your own personal touch on it, whether that means a flair of color like blue, green, or platinum, or a couple of shaved lines. Make the style your own and you're guaranteed a hot French crop.