Are you looking for some cool hairstyles for your long hair? Then try low fade with long hair! A huge advantage of long hair is that men can style it in many ways and express their personality, creativity, and whatnot.
One of the hottest trends nowadays is low fade, and we're going to show you how to rock it. Scroll down to see some of the most badass low fade haircuts for long hair.
Low Fade for Men With Long Hair
The low fade isn't just for those super short haircuts; it can work on longer hair as well. Let's see some of the coolest low fade long hairstyles you can rock today.
1. Gentle Waves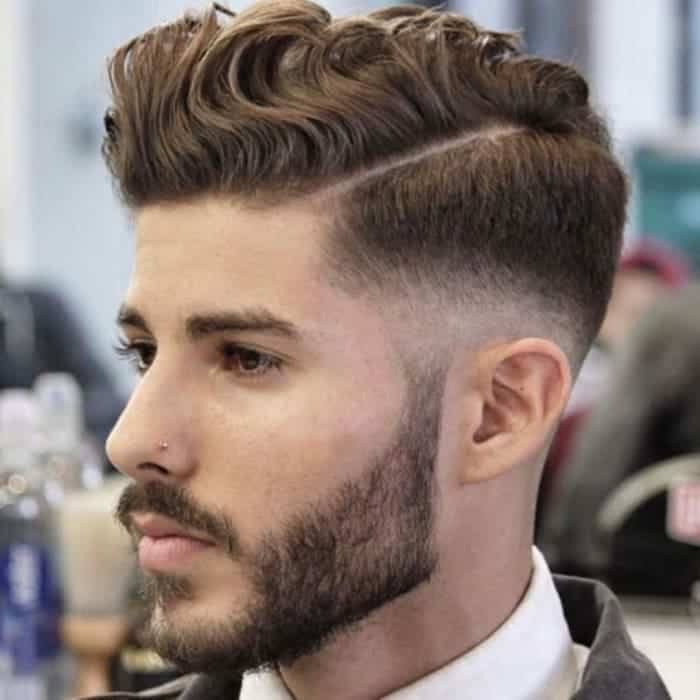 If you're looking for a low fade with long hair on top hairstyle that symbolizes strength and elegance at the same time, this is the one. In this look, hair is styled in gentle waves with nice tapering and noticeable fade.
The beard only completes the look and creates the Hollywood star effect. This particular style is also a great choice for men whose hair is naturally wavy or curly.
Thick hair can sometimes cause a lot of stress and frustration as men struggle to control it. You want the volume it offers, but at the same time, it's stressful to style thick hair. Include low fade into the mix for a great look and more control.
This low fade long hair on top style retains all the volume on top of your head, but tapers off and trims the sides to give you more control and freedom. Combine this long haircut with a nice beard for more impact. This particular style is also a great choice for men with a round face because it has a slimming effect.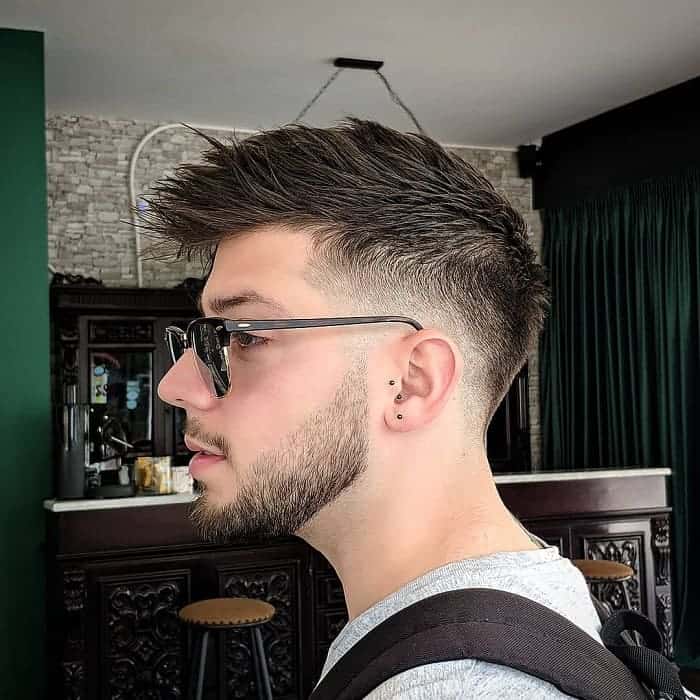 We tend to associate spiky hair with shorter cuts, but it doesn't necessarily have to be like that. You can rock the spiky style even if your hair is longer. In fact, spiky look and low fade are a wonderful combination, and you should definitely give it a try.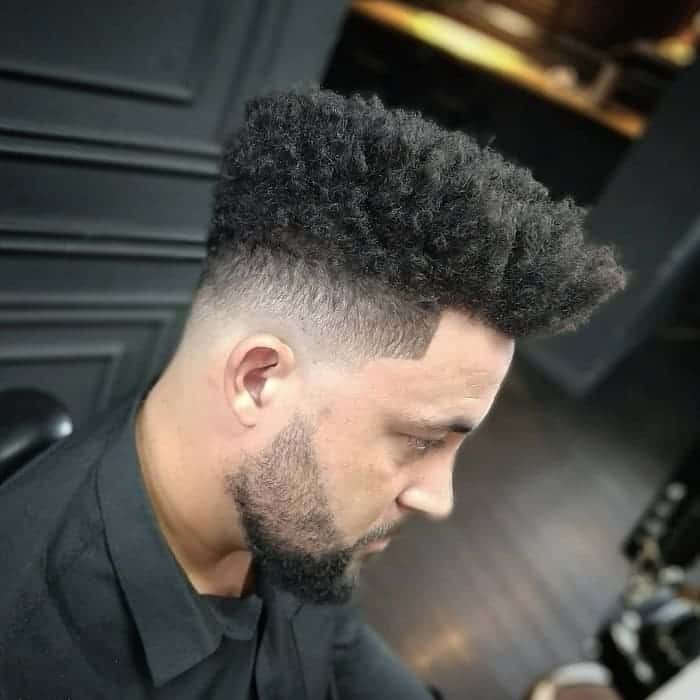 A common belief is that curly hair doesn't really allow you to do much and experiment with different styles. A little bit of creativity is all that you need to rock some awesome hairstyle. For example, low fade with long hair looks super awesome with your curls in a big afro style.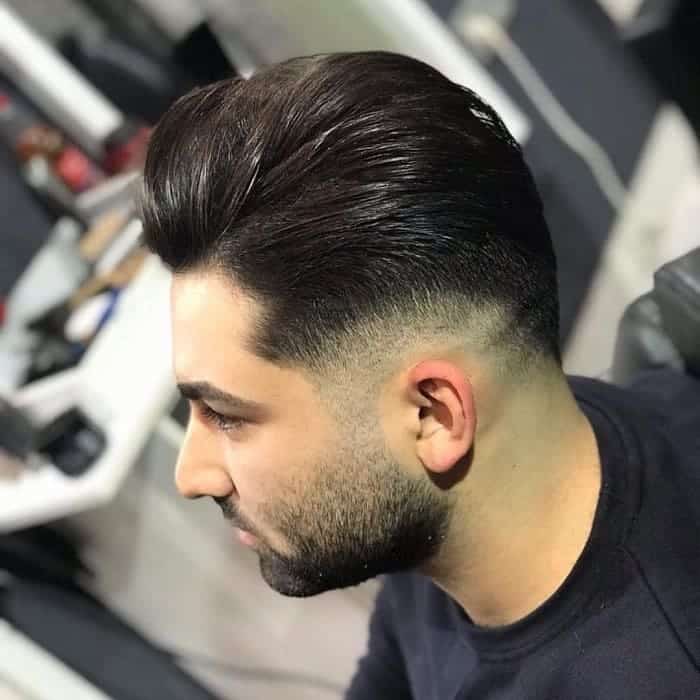 You're a type of guy who prefers a sleek style when it comes to outfits and hair? We've got a perfect suggestion for you – this low fade long haircut is super easy to style and looks absolutely awesome. Just comb your hair back, and that would be it. So simple and you're ready to go.
We love Mohawks! What's there not to love, actually? This long messy hair with low fade is bold, brave, wild, and edgy. There's a perfect Mohawk for any face type and hair texture. If you have long hair, your Mohawk will be bigger are more voluminous; which is basically like hitting the hairstyle jackpot.
7. Quiff and Low Fade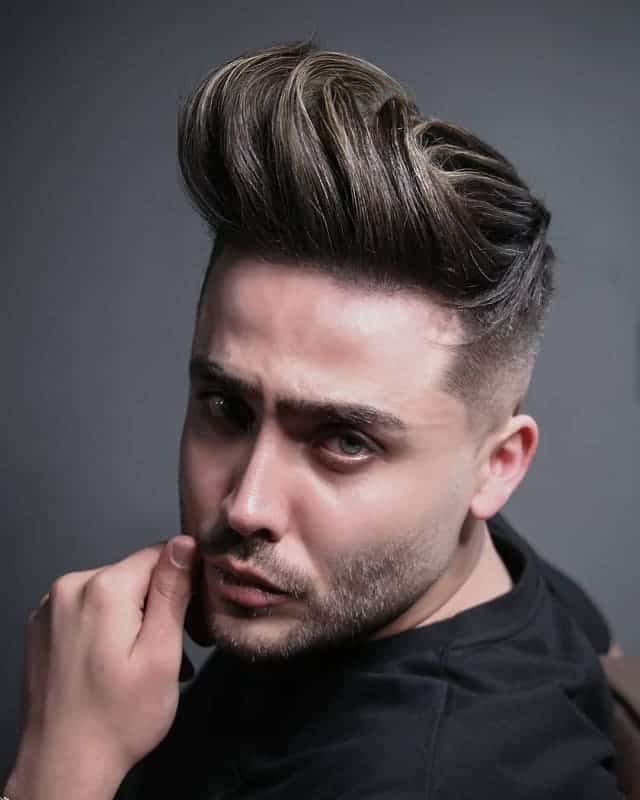 The quiff is all about a combination of elegance and playfulness. It belongs to the group of those haircuts that you can easily adapt to different outfits, events, and environments. Low fade only accentuates the effect you want to achieve. All in all, this is a perfect low fade style for all stylish men with long hair.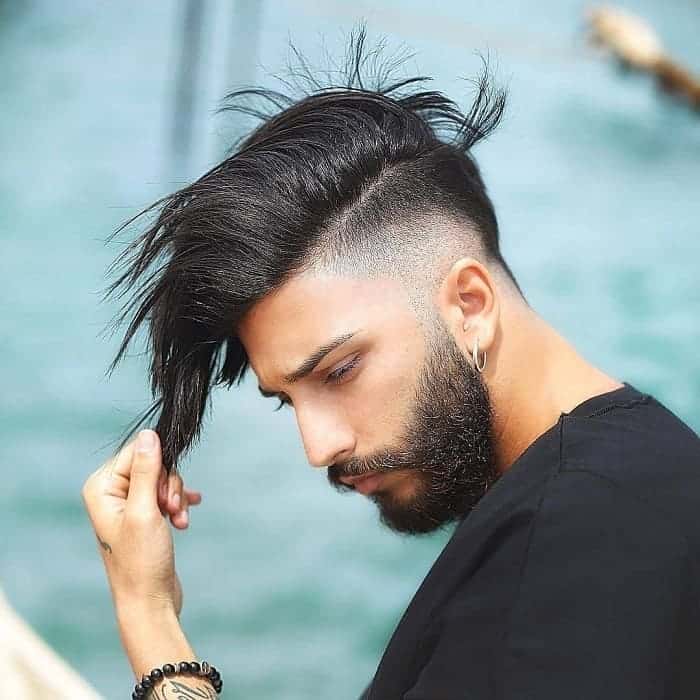 Sometimes we want to do something wild with our hair, but on other occasions, all we want is a simple, yet impactful haircut. Long hair with a low fade on one side can give you the simplicity you're looking for, but also allows you to have a little bit of edge.
9. Men's Ponytail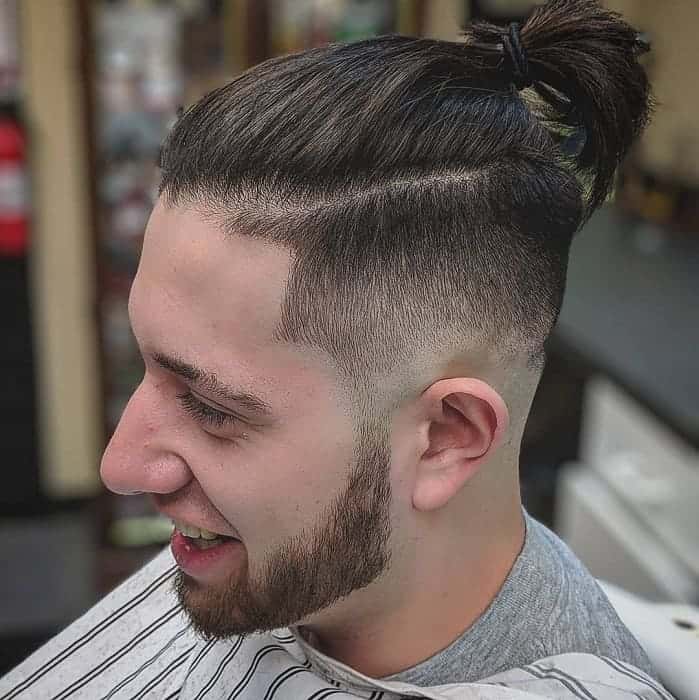 Tiny ponytails have become a major hit among men all over the world. They are quite unusual, but also practical as they get the hair out of your way when you're out and about. It is one of the best low fade with long hair options for men.
As mentioned above, low fade haircuts for long hair can also include spiky hairstyles. Here's a great way to amplify the effect. In this case, the hair is super spiky but also styled in a way to give you more structure with the transition to the low fade area.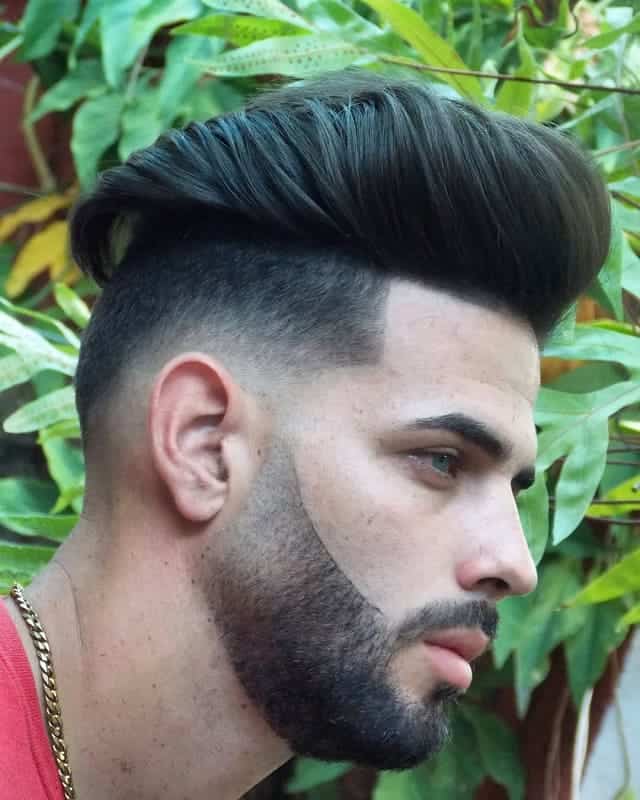 Men who appreciate the minimalistic and simple approach to their style, whether it's outfit or haircut, may want to try this low fade long hair on top hairdo. All you need is a great hair styling product to create this effect and an elegant beard for a complete effect.
Low fade can give your hairstyle a whole new dimension. Throughout this article, you've had the opportunity to see 11 awesome low fade with long hair ideas. These styles are masculine, elegant, yet also ooze freedom and power. Choose the style you like and don't wait – get a new look today.