What is High Top Fade Dreads?
Dreads or dreadlocks are hair strands that resemble something like rope formed as a consequence of matting or braiding hair. It also may be availed by applying a technique called "twist and rip". A high top fade refers to the fade haircut that involves a tight undercut. If a high top fade is associated with some dreadlocks on the top, it is called high top fade dreads.
Types of Top Fade Dreads
There are a few types of high top fade dreads in terms of the length of the dreads. It can also be divided into a few types in terms of the density of hair. Some high top fade dreads have extremely tight dreads and some have comparatively less tight braiding of hair. High top dreads long and high top dreads shirt are the salient sorts of high top fade dreads.
High Top Fade Dreads Hairstyles
The Mohawk high top dread
What is more fun than mixing high top dreads with Mohawk? All you need to do is first make a Mohawk by trimming either sides fade. Then, you got to keep an amount of hair in the middle with which you are going to make your dreads. The style is cool and looks amazing on tall men.
The spread-out dread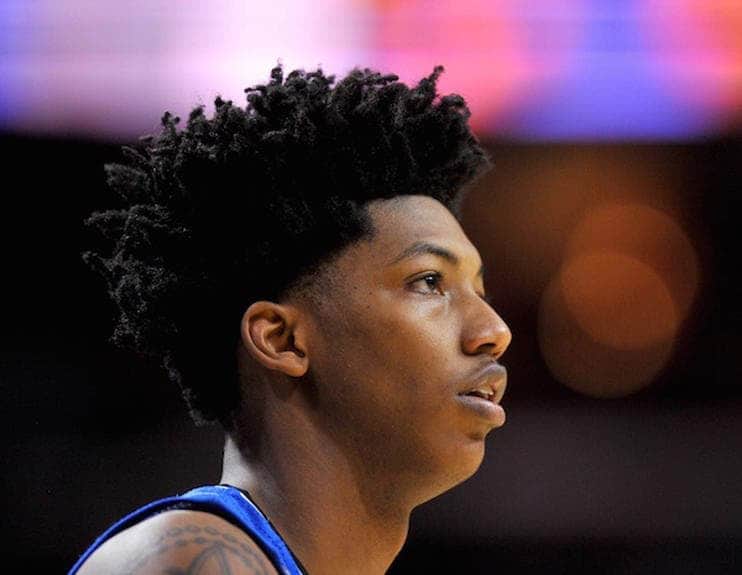 This dread looks messy and nice. All you need to do is place the dreads by starting in between letting it spread out to all the sides. The dreads look unkempt and nice.
The designed dreads
For men who love hair designs, you can place your high top dreads in such a way that there is a design in between. This might not be visible in general but every time you bow down, you are going to make a statement. Highly recommended for future rock stars, it makes you look cool and smart. Try different patterns and designs.
 The circular dread design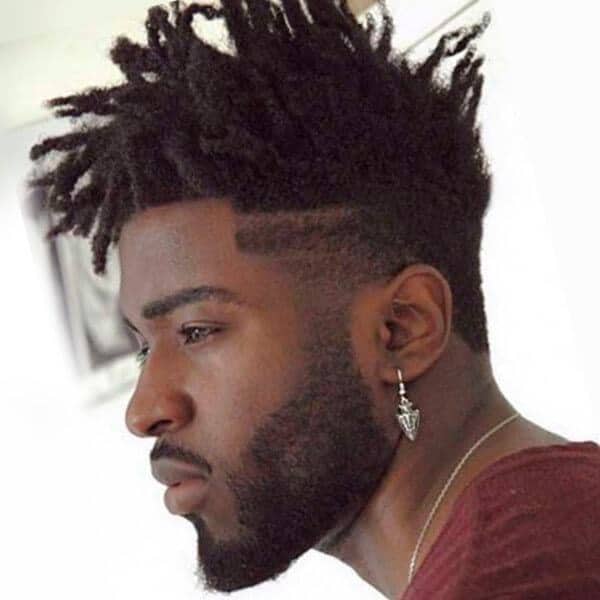 This design is a new trend but is gaining a lot of popularity of late. The haircut requires you to get rid all the hair on the edges. The remaining portion of your hair should look like a circle. You can then go for a high top dread in the middle. Color it if you want to make it more attractive.
Faded Hairstyles with Long On Top
The turban dread
It looks extremely hot on men with beards. All you need to do is place your dreadlocks somewhere in the middle. Then tie a cloth around the high top dreads like a turban. The dreads should be exposed that's it. If you can contrast the turban color with your kurta, you are sure to make a number of heads turn.
The long hair dread
If you are planning to grow your hair, you can go for long locks combined with high tops. Being all your hair in the middles and then get your dreads done. You can let your hair loose do those extra eyes on you. You can also get them colored.
Fountain on the top
If you have medium sized hair and want to get high top dreads, you can get your hair in between, make the dreads in such a way that it looks like a small fountain in between. It looks nice of men with short height. You can experiment with the color as well.
Standing dreads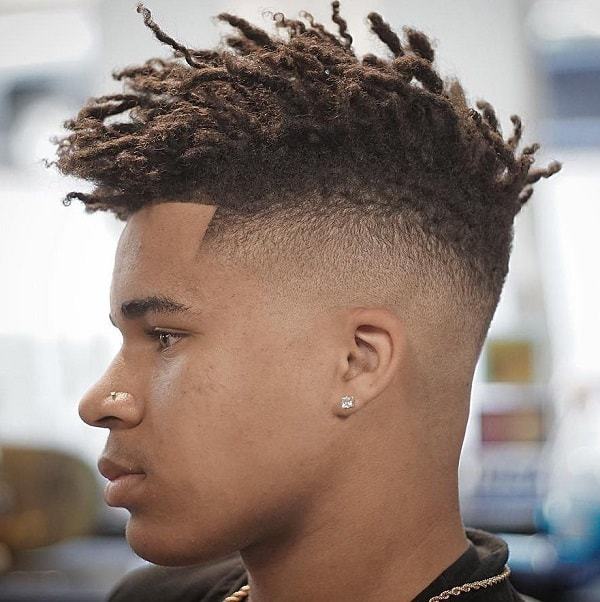 A personal favorite, this dread is all about your personality and aura. You need to get a fade shave on either side with short dreads in the middle that kind of point upward. You can pair it up with a head gear or cool shades. This kind of hairstyle not only looks smart but also saves you from the summer heat.
The twist and twirl look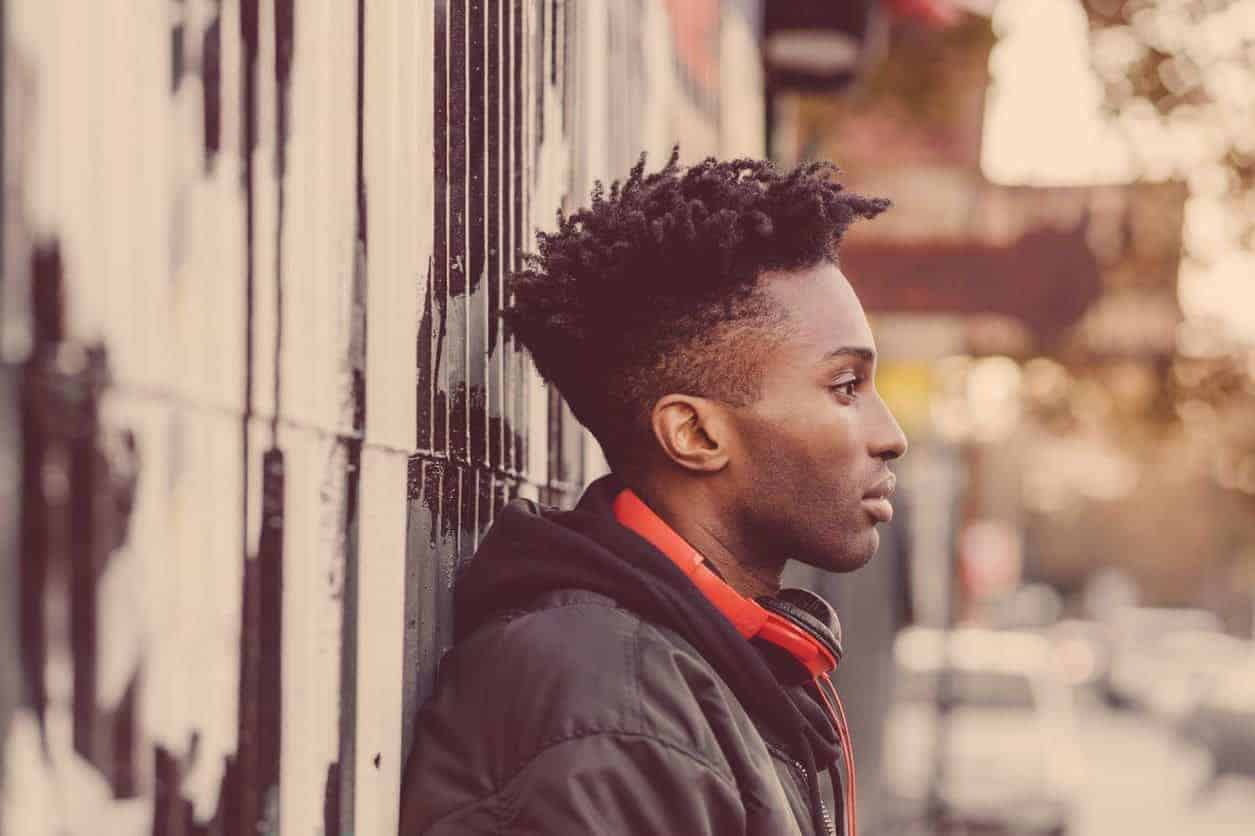 If you want to give a new edge to your dreads, you can get them done in the middle first and then tilt the dreads on one side. You can also go for dreads of different sizes. Some of them can go straight towards the top and one or two can hang out. It is a rather casual hairstyle for college goers.
Soft dreads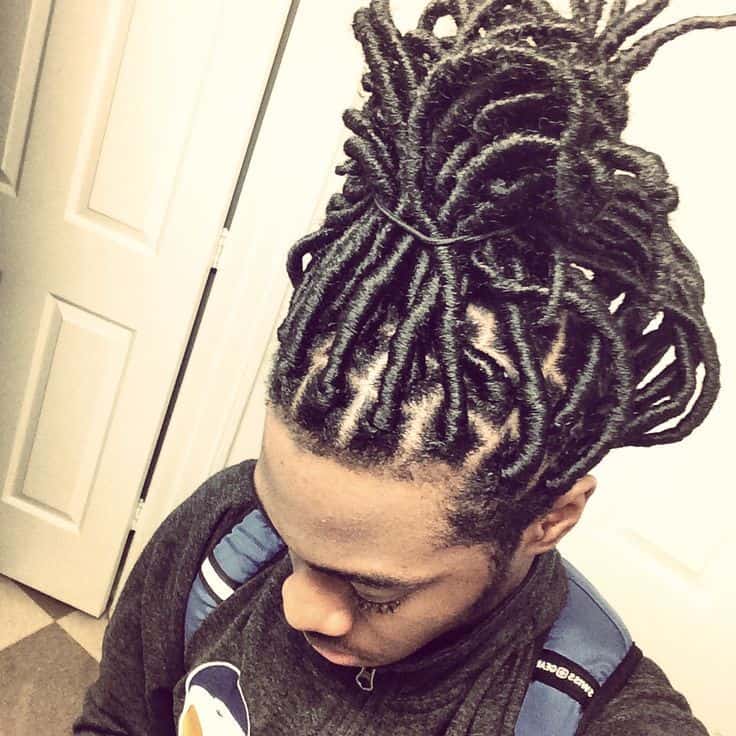 It is not always that you need to get tight dreads. You can go for soft ones which are easy to manage and look cool on men of every age. Pair it up with loose baggy pants, a pair of shades and you are good to go.