Most of the short haircuts for little boys are inspired by their favorite cartoon, best friend, or of course, by their real-life heroes, dads! If you want your kid to feel comfortable, and to express his personality, help him get a hairstyle that he will adore!
Short Haircuts and Hairstyles for Little Boys
Little boy hairstyles can make your tiny man look cool and stylish anytime he goes to school or plays with other kids in the park. Here are some adorable short hairstyles for your little boy.
1. Little Boy With Short Ivy League Hair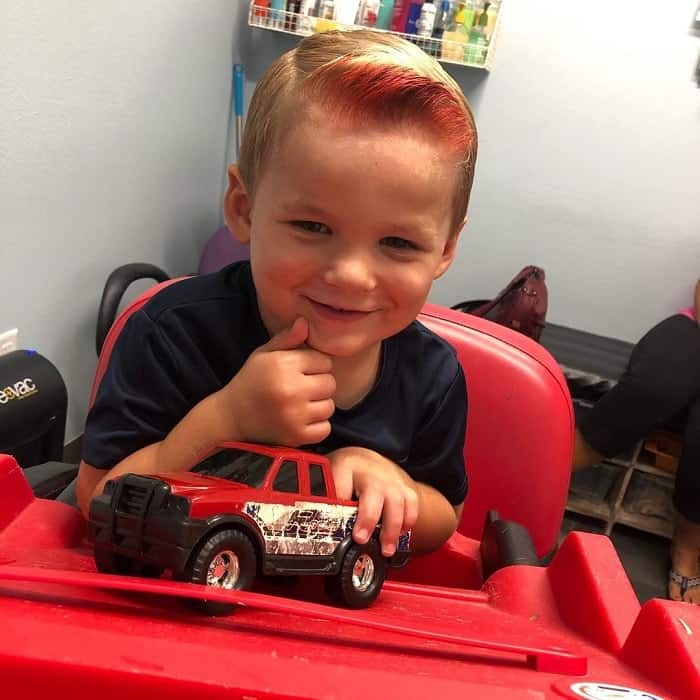 Does your little man already know that he wants to be a good athlete in the Ivy League? Help him get a sporty hairstyle with short sides, and bangs lifted upwards. Make him feel special by adding some washable hair dye on his fringe.
The Cutest Short Hairstyles for Boys
2. Kids Crew Cut
Faded haircuts are not only suitable for men but also for little kids that want to look trendy whenever they go out! Use some hairspray to tousle the top hair and make your little man look trendy!
3. Short Comb Over for Little Boys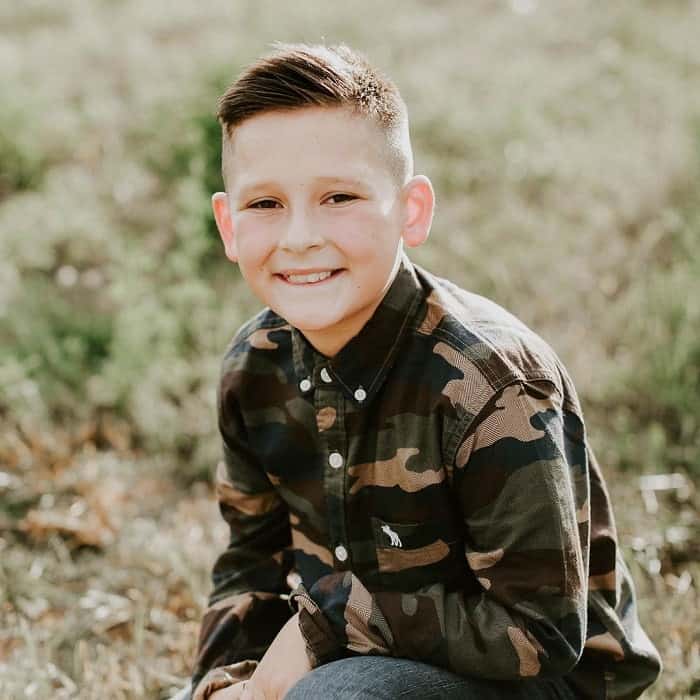 If your kid loves the army, get him a short trimmed haircut with spikes oriented up and on one side. He will love this soldier look, and he will feel proud to serve his country already!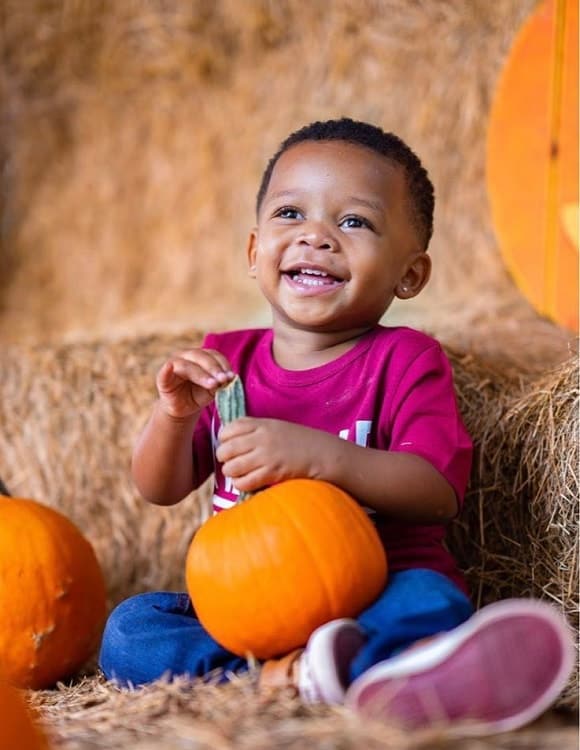 Your little man needs a short hairstyle that won't distract him or get in his way. This short hairstyle for little boys is ideal because it will beautifully frame his face.
5. Short Mohawk Fade for Little Boys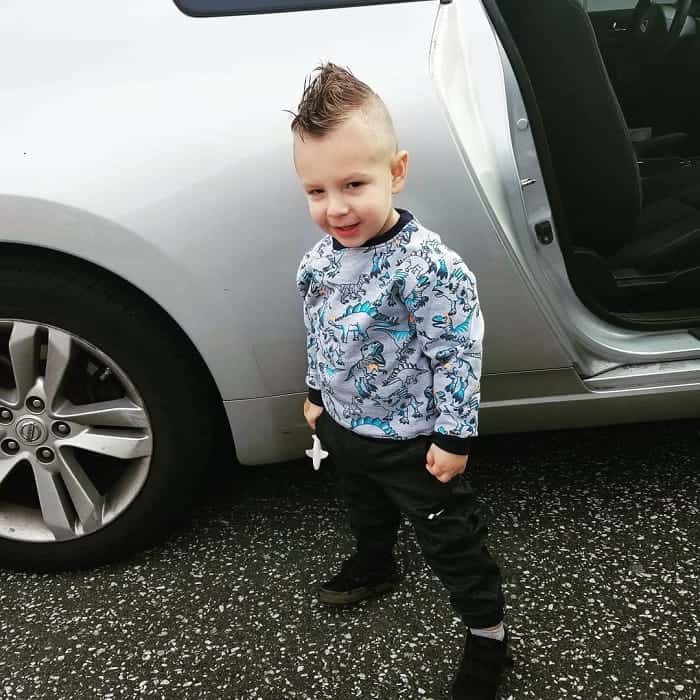 Does your little man already feel like a true rockstar, and does he always acts like that when he has the occasion? If the answer is yes, a cool short mohawk for kids is exactly what he needs in terms of styling.
6. Short Tapered Hair + Hard Part
Create a gorgeous fade on sides and make your little Asian boy feel like a true prince with this quiff hairdo. Use some hair wax to style his bangs upwards correctly.
These little boys already have a bubbly personality, and they need a gorgeous short hairstyle to make them feel awesome.
Help them get inspired for their hairdo, and they will find a role model to copy the suitable haircut. In the meantime, you can show them these short hairstyles for little boys; they will undoubtedly love one of these images.