Older men tend to go towards the short hair route neglecting all other diverse selection of hairstyles. There is no need to ask for the same short hairstyles that you've had for such a long time.
Just choose a style from the list and be ready to get a fresh look.
The Best Short Hairstyles for Older Men
Short hairdos are great for all ages, but especially flattering for older men as the length helps them appear younger. Check them out below.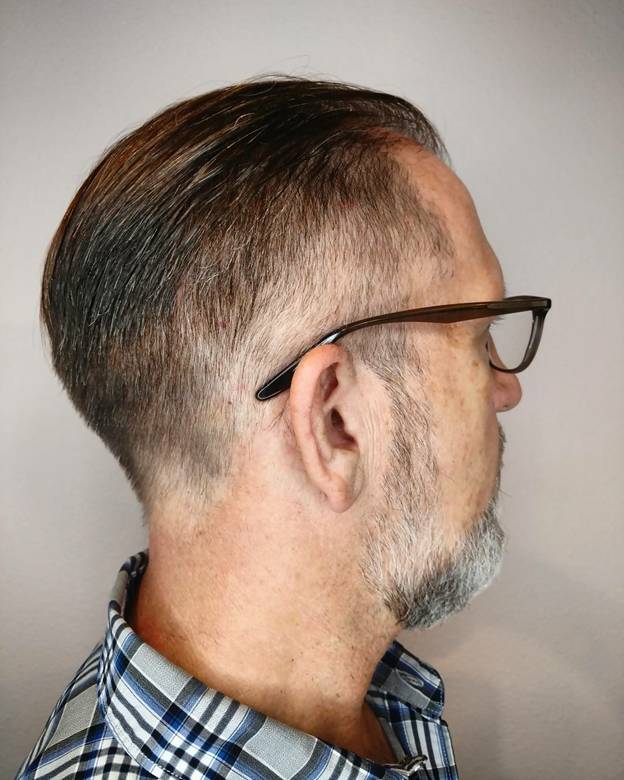 There is always a way to have short hair and still be elegant and stylish.
Ideal for: It's great for a day at the office, an official event or a wedding. It's the best choice for older men who want short hairstyles, but not too short.
How to Style: Do it with a fine-tooth comb and a wax for a wet look. It will keep the hair in place and give you that perfect sleeked moment.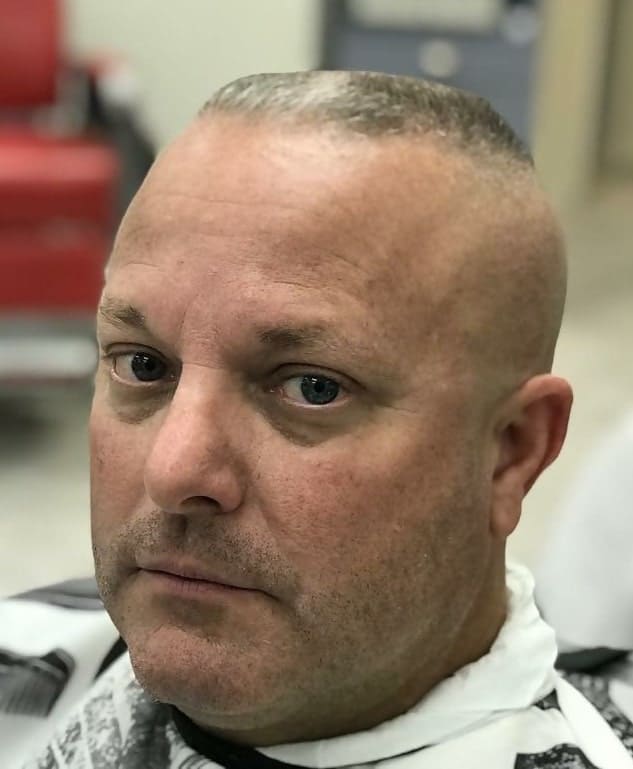 If you can't really decide whether you want a shaved head or short hair, this is the style that's in between. This high and tight fade is a hassle-free haircut for older guys.
Ideal for: It's a very low-maintenance hair that looks great on everyone. If you don't like styling yours, this is what you should opt for.
How to Style: Keep the hair in the top part longer and ask for shaved sides.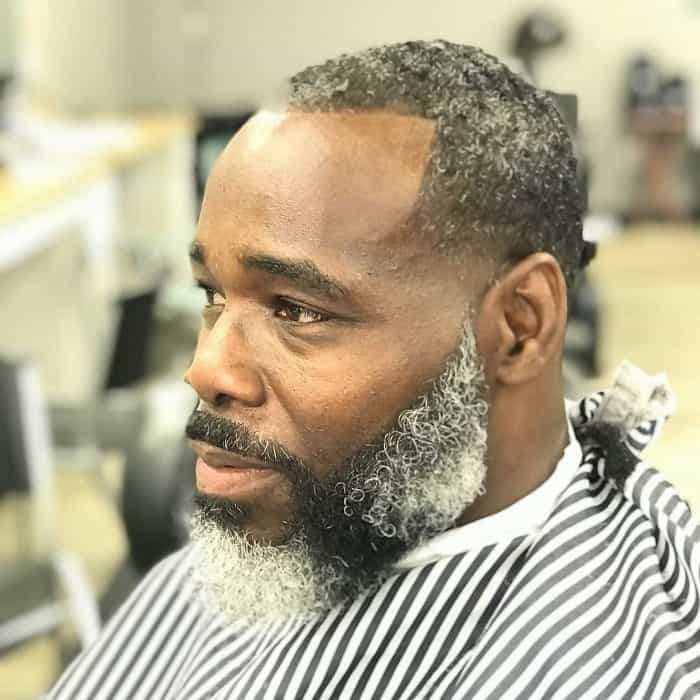 Natural curls are so much easier to take care of when they're short.
Ideal for: It's great for African-Americans and all men with curly hair who don't want to spend too much time taking care of it.
How to Style: This is one of those short haircuts that will save you time because you don't have to style it.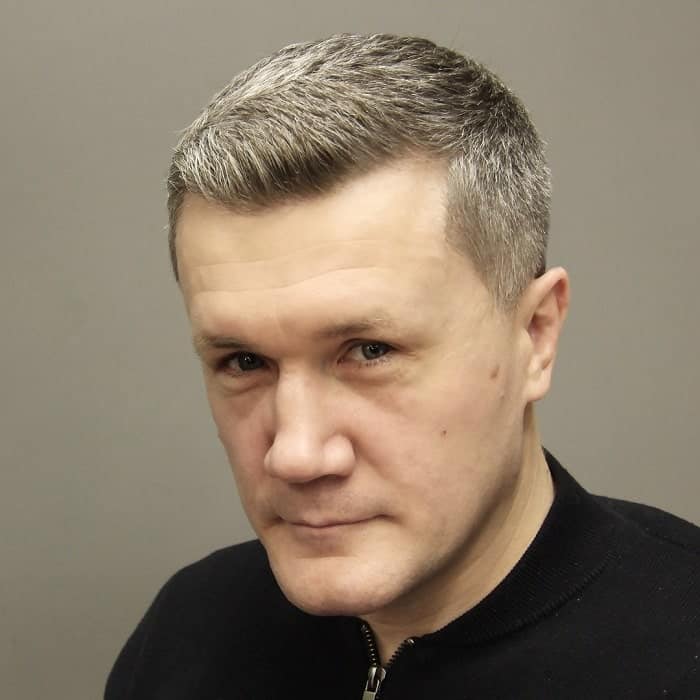 Classic hairdos are called classic because they are flattering for all ages, face shapes and styles.
Ideal for: You can't go wrong with a short straight hairdo for old men such as this one. It's a great option for everyone.
How to Style: All you'll need to do is wash it, dry it and trim it once or twice a month.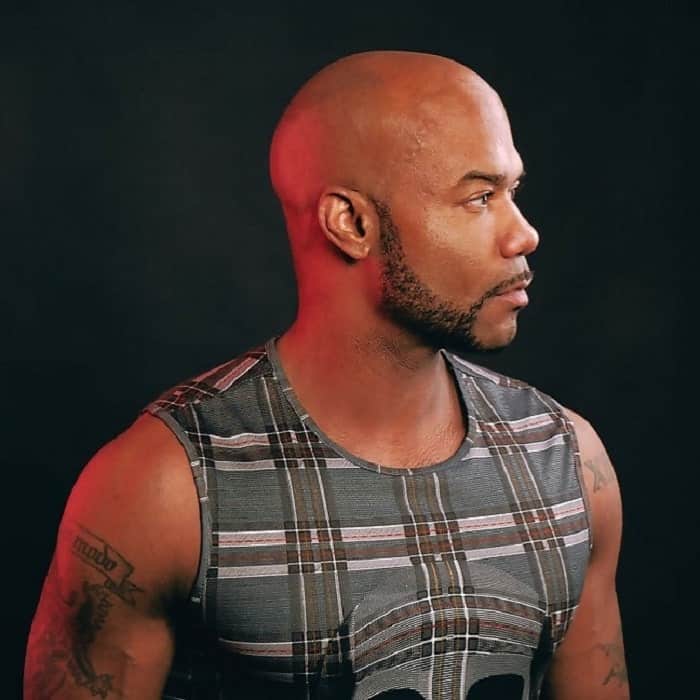 This is the shortest one of them all, but it's so cool paired with a beard.
Ideal for: It's a cool haircut for men who don't want to bother with hair at all.
How to Style: There's no need for styling.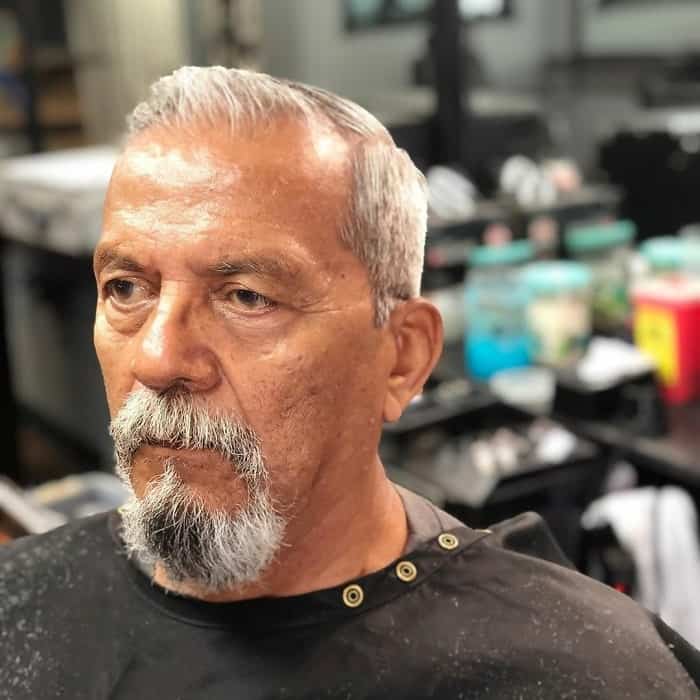 Even older guys can do a side-swept hairstyle with their short thin hair.
Ideal for: Great for special occasions but it can also be your everyday hairdo.
How to Style: Do a side part with the comb and add some pomade to finish off.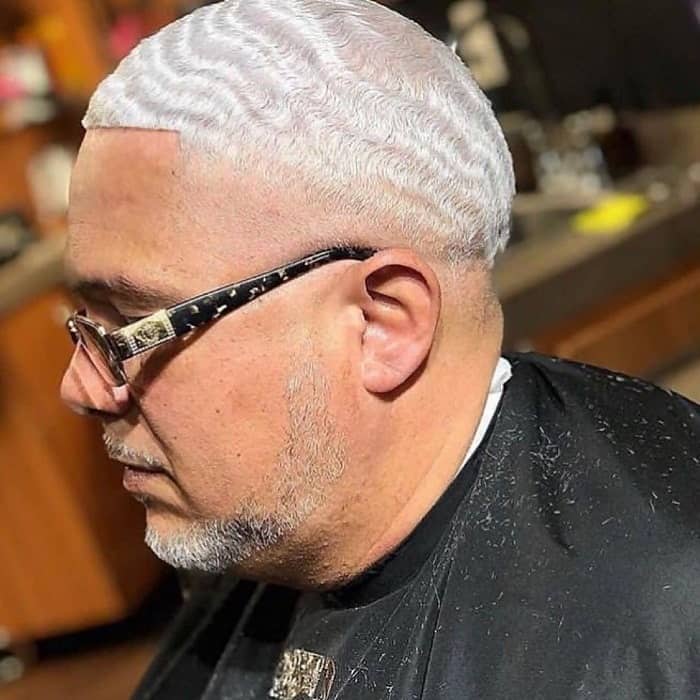 Waves are always on-trend. Black old guys can easily wear waves on their hair with bold colors as well!
Ideal for: Perfect for African-Americans who want short hairdos.
How to Style: These waves are easy to style, you just need to know the tricks and need practice. You need a special wave brush and you need to comb the hair while it's wet.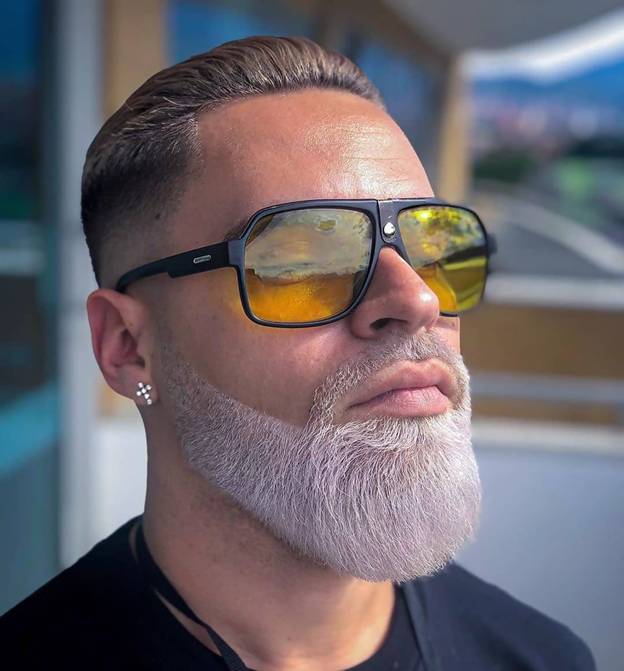 Comb the hair to the back and you'll be ready for a great week ahead.
Ideal for: Ideal for older men with short hair who also love growing out their beard and prefer a classy hairdo.
How to Style: Use a comb and pomade to recreate the look.
Short haircuts for old men can be fun and fashionable at the same time. We rounded up these 8 examples to show you that you can still experiment with the way your hair looks.
Forget about the same old cut that you've had for years. If you want to keep it short and chic you have to give one of these looks ago.