Military crew cut, parka, olive green color, and cargo pants – these are just some of the things that are inspired by the military and soldiers. We have to admit – we simply love all these things. They are as practical as every casual piece of the wardrobe should be.
Latest Military Inspired Crew Cuts
Men are big fans of military crew cut. It looks bold, masculine, and most of all it is very practical. Men love to wear them. It is short and cut, with the addition of side cuts, undercuts, and a bit of hair left on the top.
So, not only this soldier-inspired hair is appropriate for everyday wear, but it is also low-maintaining cut that you can manage in ten minutes. Opting for a clean, short cut like this should be your priority. That is why we have decided to gather some of the best hairstyles for you to try.
1. Short and Polished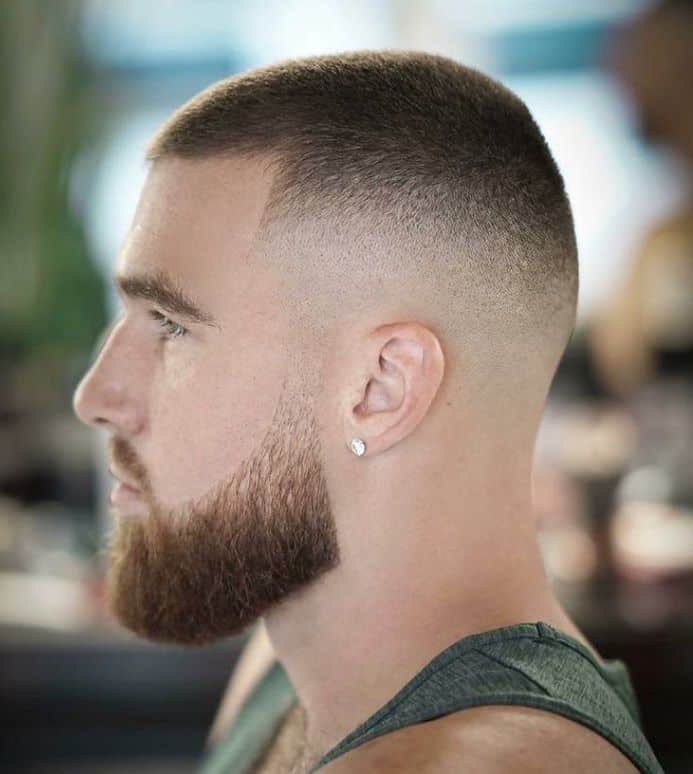 As a soldier, you are considered to be bold, sharp, and obedient. Your hair should definitely follow these characteristics. This crew cut is excellent for military guys who like low-key and easy hairstyles. It is cut both sides with just a bit of hair left at the top. Perfect, right?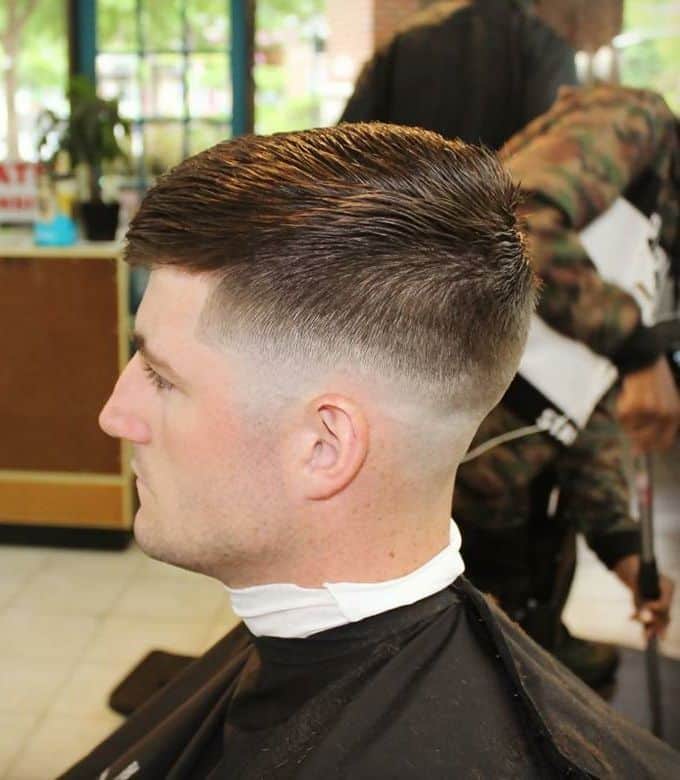 Military crew cut doesn't necessarily mean you should cut your hair all the way. You can leave long tapered undercut on sides. You should use a gel to slick your hair in the way you want to. It will look polished and classy.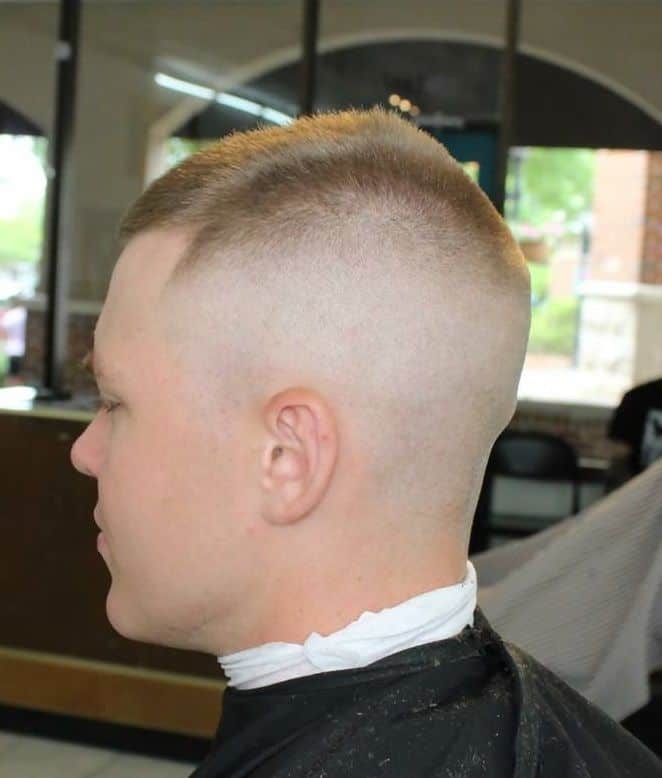 Short and sweet – how else we can describe this buzz cut? This military men's crew cut has short sides, without any hair, but with more hair at the top. It is great for all guys that prefer to wear their hair short and styled. It will take minimal time for maintaining this cut every day.
This looks like a fresh military crew cut. It seems like you have just left your hairdresser. You can look like this if you cut your hair on both sides with a slow transition in length. Great for all those lazy guys who like their hair short and sweet.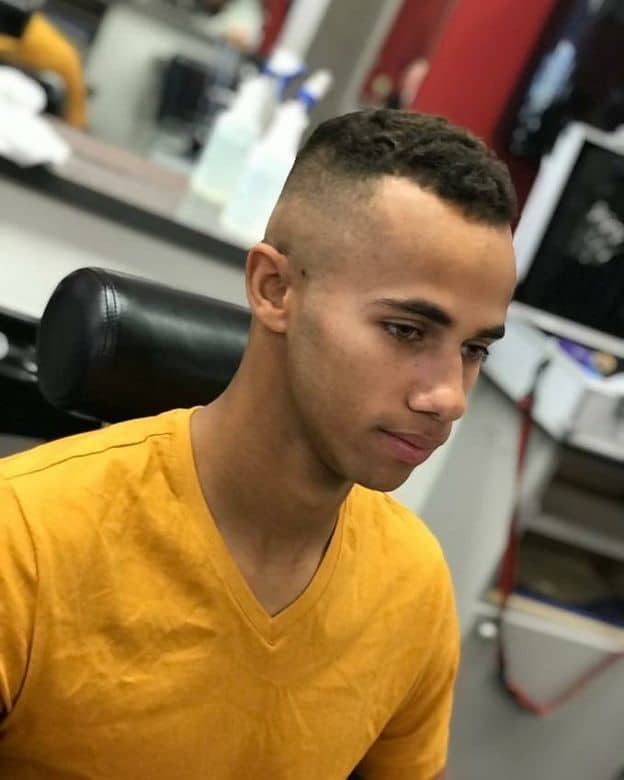 Some guys with natural waves can have a hard time finding a cut that suits them. However, with a military style crew cut, everything is easier. Short cut sides with a bit of your natural hair as taper will absolutely look bold and masculine.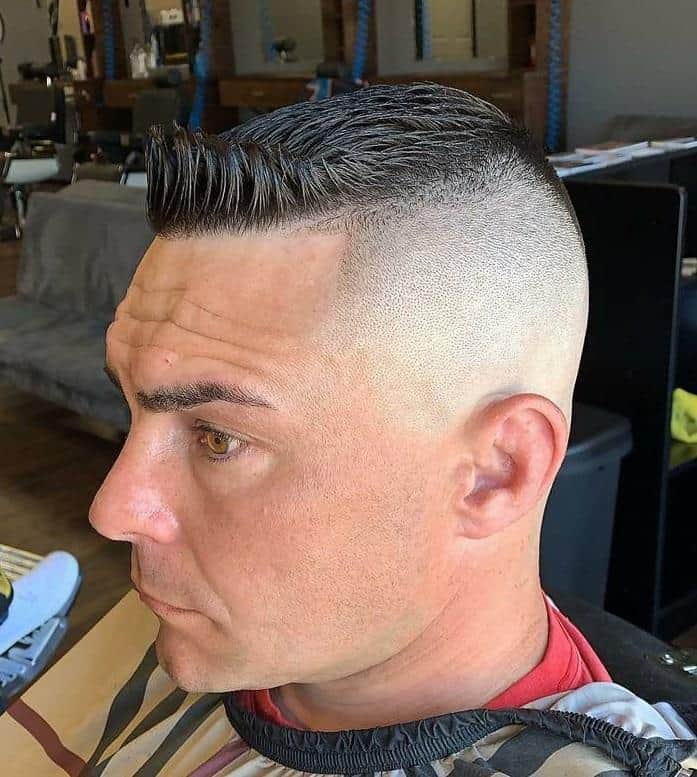 This is one of the most popular types of military crew cut. The flat top cut is typical for the American navy, and you can see it in the movies. Many guys continue to wear this crew cut after the military.
This high military cut is great for people of color and their curly hair. It is a crew cut that is appropriate for both military and everyday wear. You should definitely try it.
Military crew cut has found its way from soldier's rooms to the fashion world. And men can't be more grateful for that. This haircut is excellent for every day, as well as for elegant occasions.