Long comb over hairstyles are no modern concept, they've been around for centuries. In fact, it is one of the most traditional hairstyles for men. Perhaps the reason they have survived and continue to grow in number is their versatility; they can be worn in plenty of different ways to suit all kinds of face shapes and hair types.
Traditionally, the long comb-over hairstyle started as a way to comb a man's hair over a growing bald patch. But now it's a signature style that can be seen on not only budding teenage boys but also on A-list celebrities walking the red carpet.
Popular Long Comb Over Hairstyles
If you want to dive into this trend but don't know which hairstyle would be the best for you, don't worry! We put together a list of seven different long comb over hairstyles that are trending today.
1. The Traditional Long Comb Over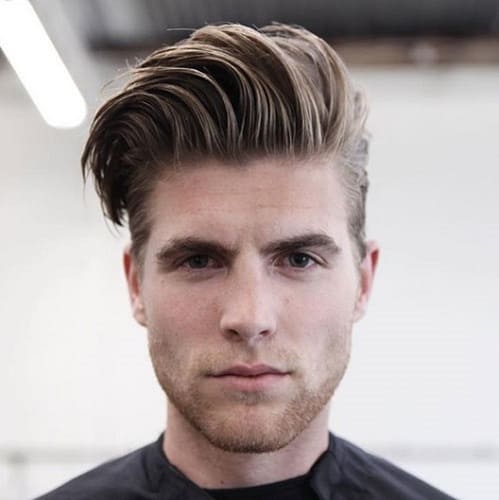 This is the most basic form of the long and sexy comb-over hairstyle. With sides short, and hair at the top of the head much longer in length. It's worn with the long hair just flipped over to one side. It's an effortless look that suits most square and diamond-shaped faces and is very low maintenance.
2. Long Comb Over with a Low Fade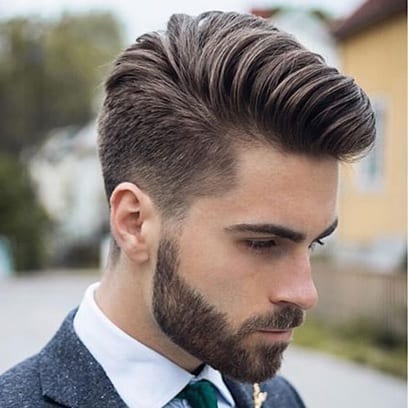 Instead of keeping the sides a uniform shorter length than the middle, a low fade means the hair decreases in length as it gets closer to the neck. However, this is done very subtly, so it isn't very noticeable and provides a neater look. You may like these comb over fades too.
3. Long Comb Over with a High Fade
Similar to the low fade, the length of the hair on the side decreases. However, in a high fade, it is done very starkly, and much of the lower scalp is visible making it an edgier look than the low fade.
4. Comb Over with Shaved Sides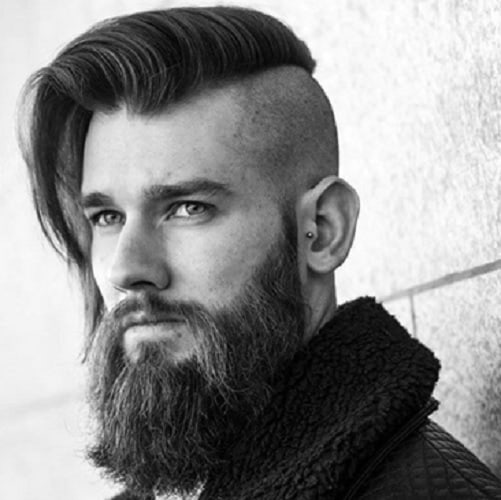 This long comb-over hairstyle takes the even the fade one step forward, by shaving the sides of the head completely. It is definitely a bolder look but is one that is becoming increasingly popular these days. It is best styled with a beard.
5. Slick Back Long Comb Over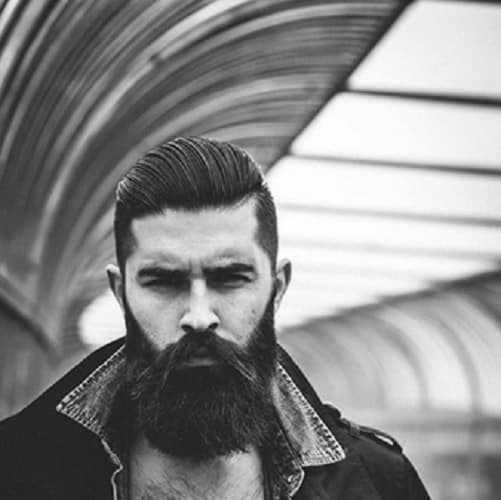 The slick back hairstyle is the one seen mostly on red carpets and other public events. Keeping the sides a uniform length, the long hair in the middle is slicked back with gel to give a neat and clean appearance. This is a timeless hairstyle that suits nearly every face type.
6. Pompadour Comb Over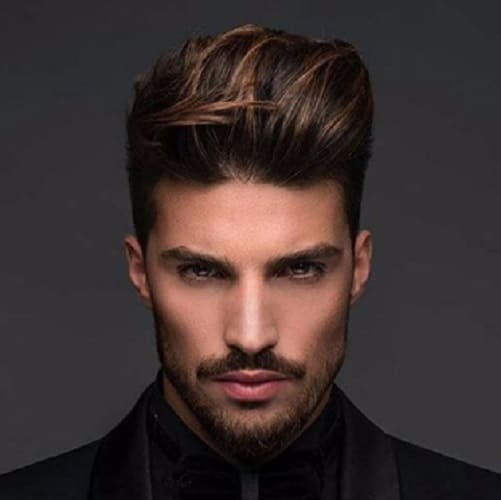 This hairstyle originated in the 18th century and has since been worn around the world by the likes of celebrities such as David Beckham. In this hairstyle, the hair in the middle is worn up resembling a quiff.
7. Long Comb over with a Hard Part
You can actually pair this hairstyle up with any of the previous long length comb over hairstyles. You can choose to keep the sides faded or uniform, but the difference here is that there is a visible line of division between the long and the short hair.
So, if you're ever confused about what your next hairstyle should know that you have an abundance of the different long comb over hairstyles to choose from! They're a timeless look so you know they'll always be in fashion.