There are many guys out there who really know how to take advantage of their locks with mesmerizing long hairstyles for men with thick hair. These men undoubtedly know how to create a hairstyle that draws attention, and our goal is to teach you how to do the same.
Men's Hairstyles for Long Thick Hair
Check the pictures below and upgrade your long thick hair.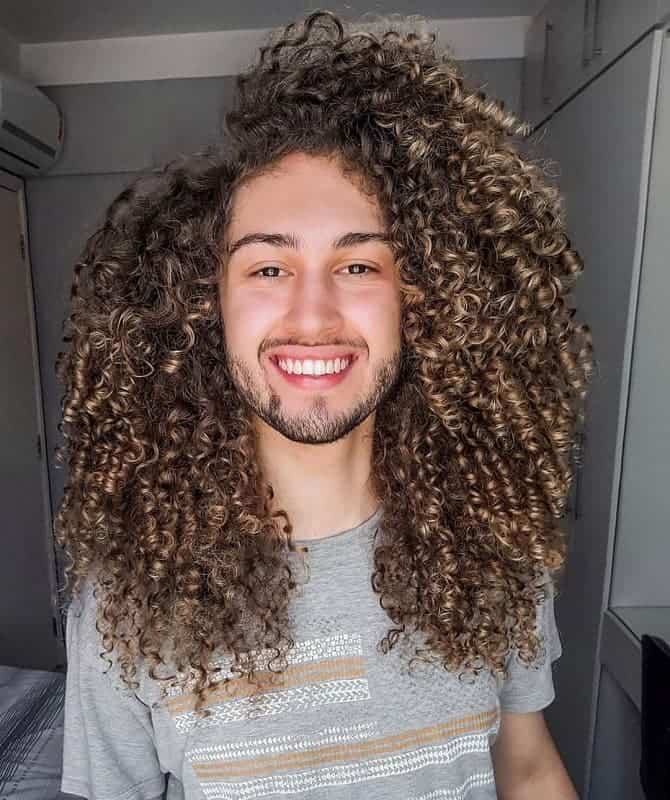 Thick long curls for men are hard to maintain, but we have to say that they look fantastic. If you are among the lucky guys with thick ringlets, create a layered hairstyle, and flip your hair on one side for a more dramatic look.
2. Long And Thick Wavy Hair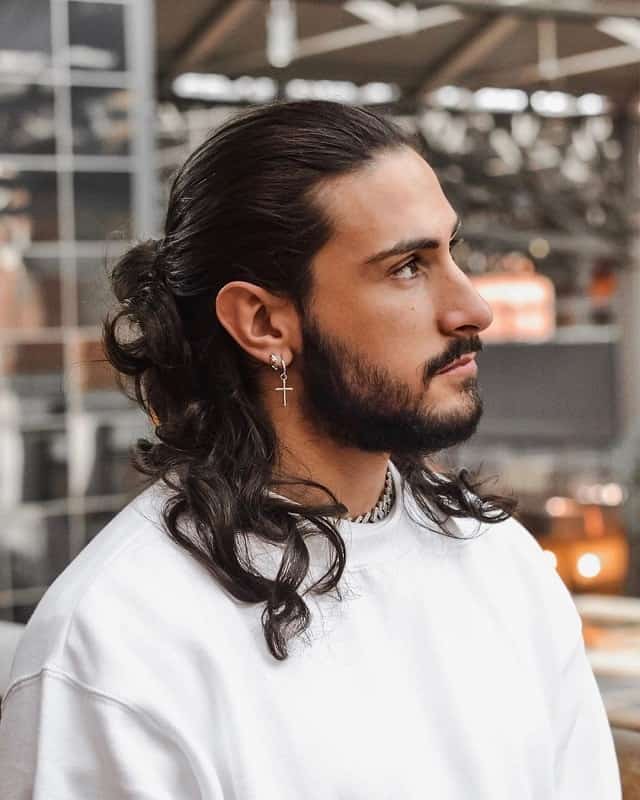 In order to reproduce this long wavy hairstyle, you need to split your hair into two parts. Flip your hair on the back and pin the upper part into a low bun. Leave the lower part look and spread your wavy hair on your back and shoulders.
Look sexy and hot by creating a big messy bun on top of your head. Also, give your beard a gorgeous shape so that it will fantastically complement your hairstyle.
4. Long And Straight Thick Hair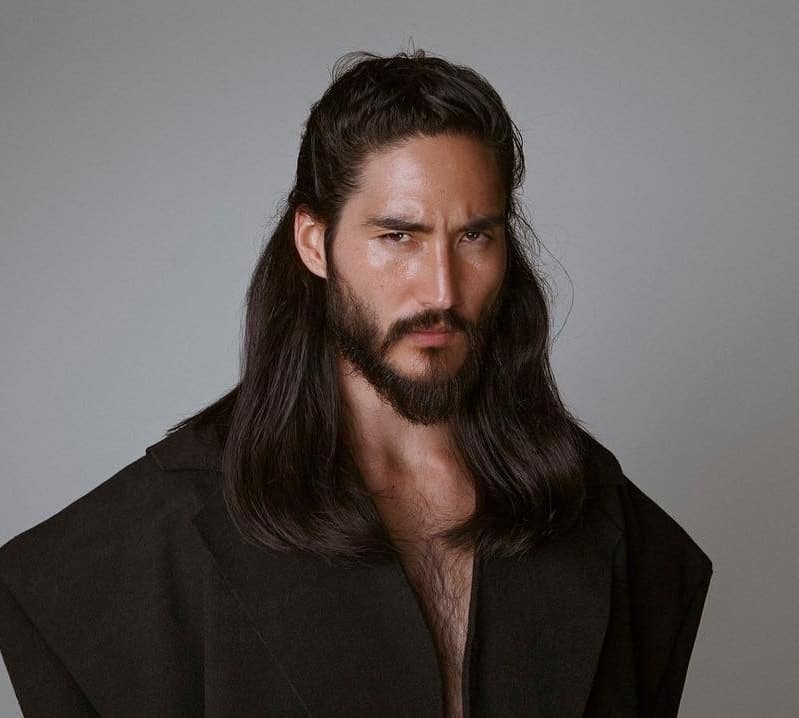 Transform your hair into the main point of attraction! Take advantage of your thick hair and keep it a little bit longer than your shoulder level. Knit your hair into a French braid on top of your hair and leave the rest of your locks loose, you will look fabulous!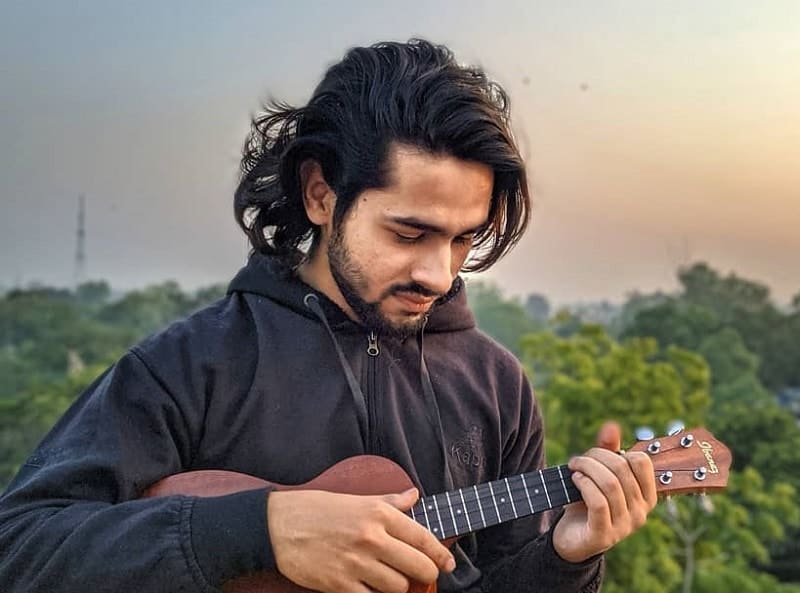 Keep your wavy hair layered into a medium length that is perfect for men. Flip your long bangs on one side and let the wind naturally tousle your locks.
6. Thick Long Hair with Beard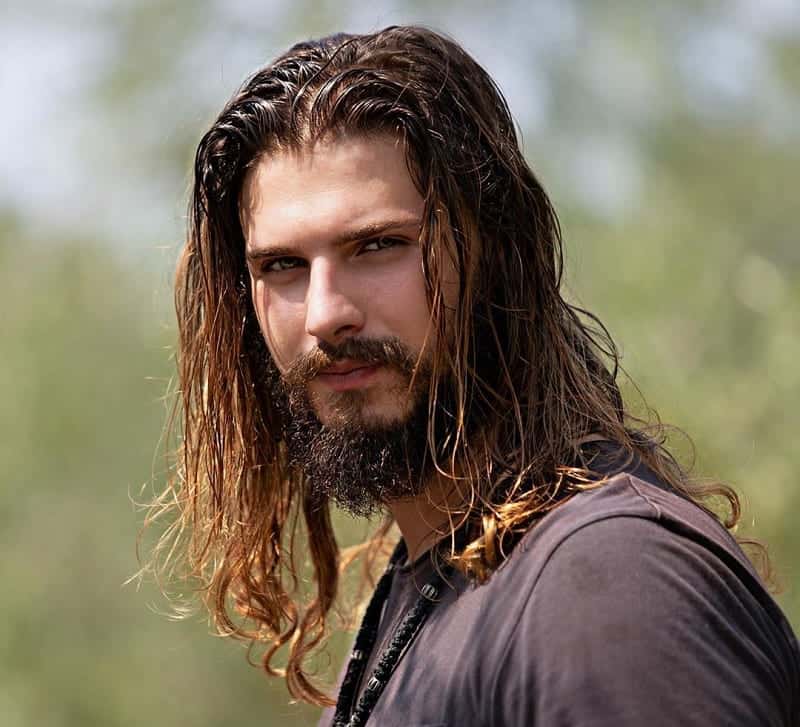 Create a gorgeous wet look by leaving your hair long, near your shoulder line. Define that wet appearance with loads of hair wax. Parte your locks in the middle and make it look messy. Complement this look with a flawless beard.
As always, guys with long hair, beards, and messy locks or buns are like magnets for women. And if you want to be one of them, get a long hairstyle with thick hair!