Short thick hairstyles for men can be so diverse and interesting. If you want to keep your haircut short, but you're missing innovative ideas, we've got you covered. You don't have to do the same cut over and over again, all you need is the decision to experiment more with the way your mane looks. These 15 hairstyles are a great way to start.
Best Short Hairstyles for Thick Hair
Check these 15 of the trendiest short haircuts for thick haired men and rock this season.
1. Short Hair with Low Fade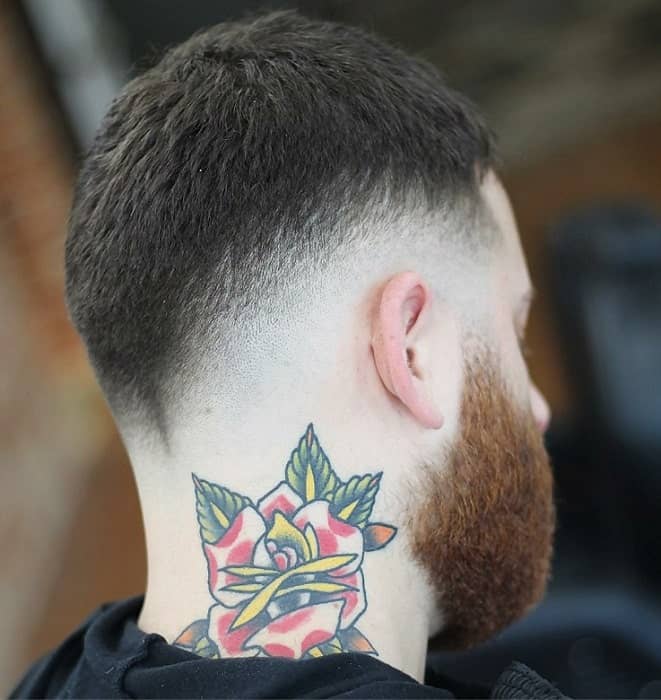 A fade on the sides can do so much good for your simple, short thick hairdo.
Ideal for: It's a very nice choice for all men who want to keep it simple, but still want to do a change. The low temp fade is barely noticeable, so you'll find it to be a good way to start including new trends in your classy haircut.
How to Style: When you go to your hairstylist, tell them that you want a low fade and a short hairdo.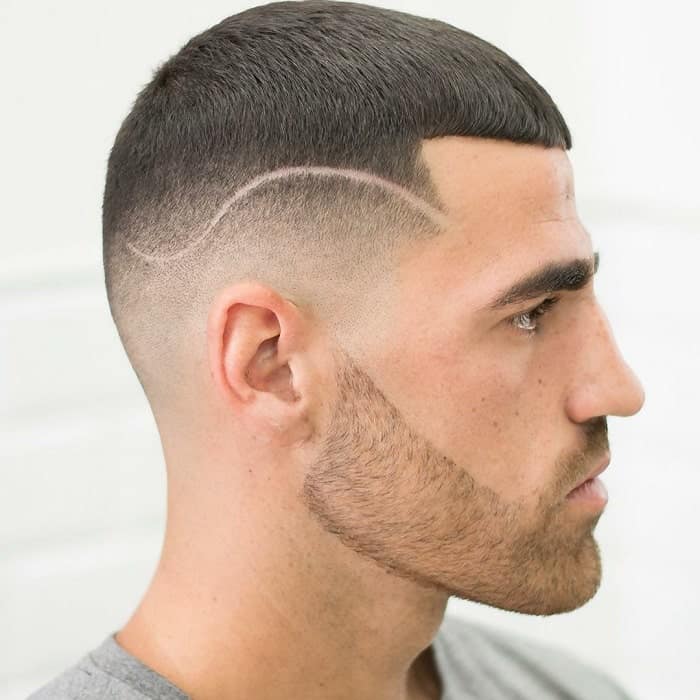 Details matter! As you can see a single line on the side creates such an eye-catching look. This is one of the easiest short hairstyles for men with thick hair and it's so chic.
Ideal for: Great for everyone who's up to getting patterns, but doesn't want to take it too far.
How to Style: Choose a shape that you like and talk to your hairstylist. Your hair will grow fast, so you'll need to redo it every few weeks.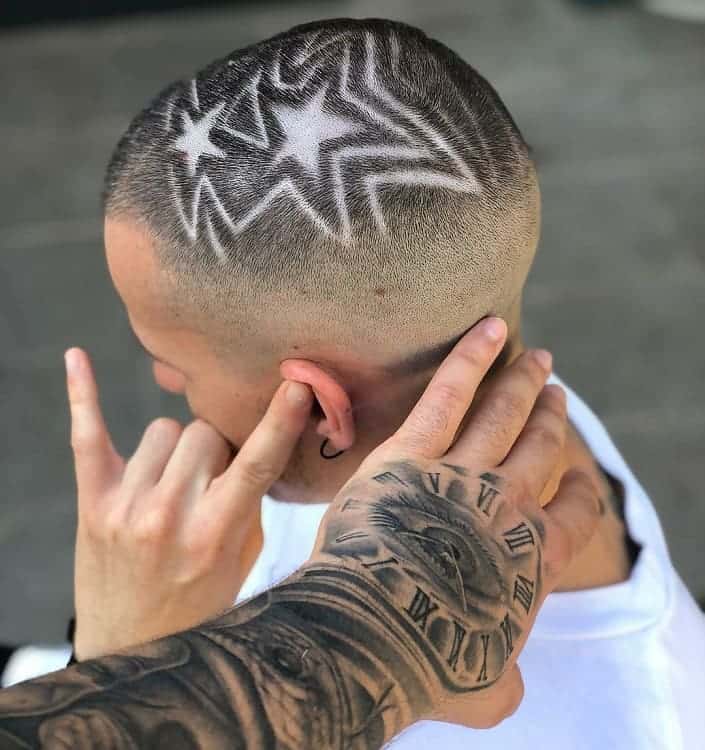 These stars are so trendy, and almost any man can pull them off. Even if you don't like them once you get them, don't worry. You can always fix the haircut by going shorter.
Ideal for: It's best for younger men who still want to experiment a lot with their short haircuts for thick hair.
How to Style: Find a good hairstylist who is amazing at doing different shapes and patterns.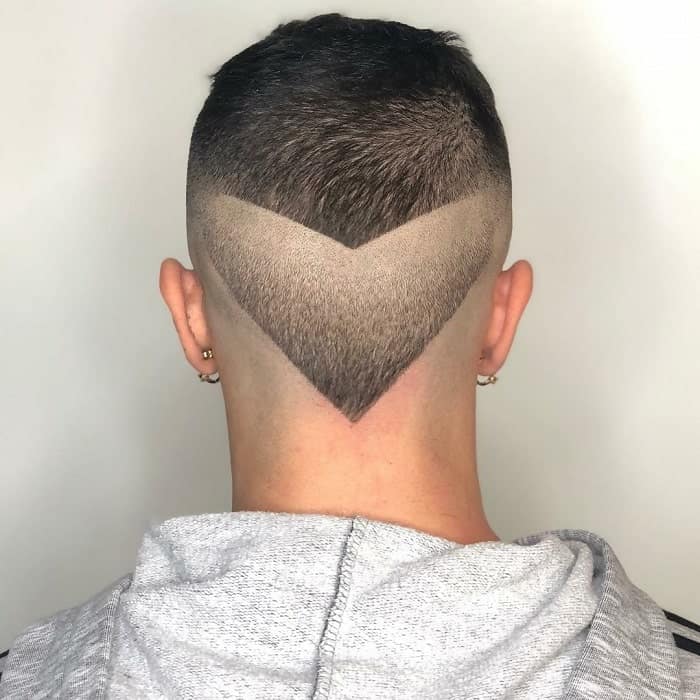 Fade moments are not only meant to be used on the sides. As you can see, they look even better on the back.
Ideal for: Sounds like a fun idea to try when you're younger.
How to Style: There are many ways to do a bold fade in the back. You're the one who needs to decide exactly what you want.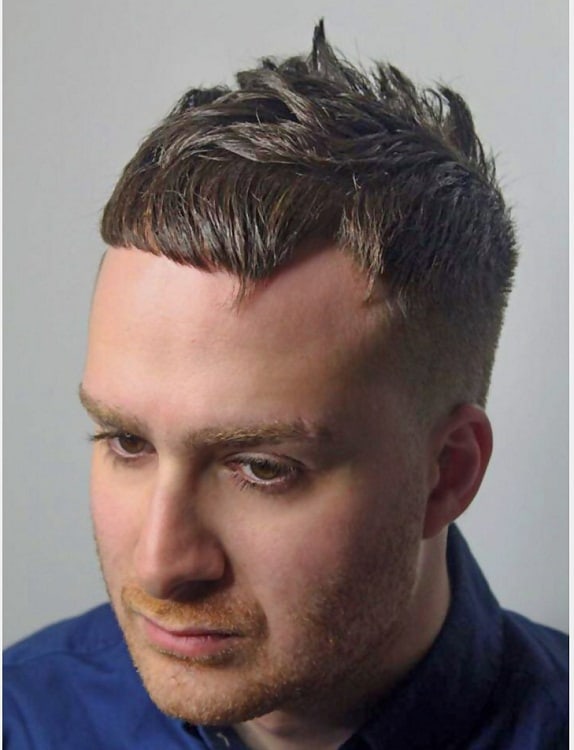 A messy top is the best way to go with hairstyles for men with short and thick hair.
Ideal for: Great for guys who don't have too much time to style their hair.
How to Style: This is also called bed hair, so the messier- the better.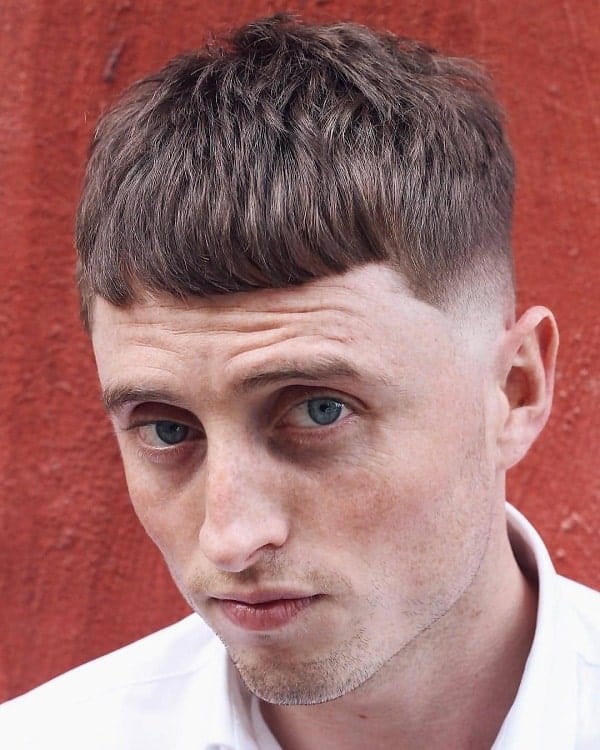 Yes, men can also flaunt bangs.
Ideal for: It's a fun idea for literally everyone.
How to Style: Ask for fringe and you won't regret it.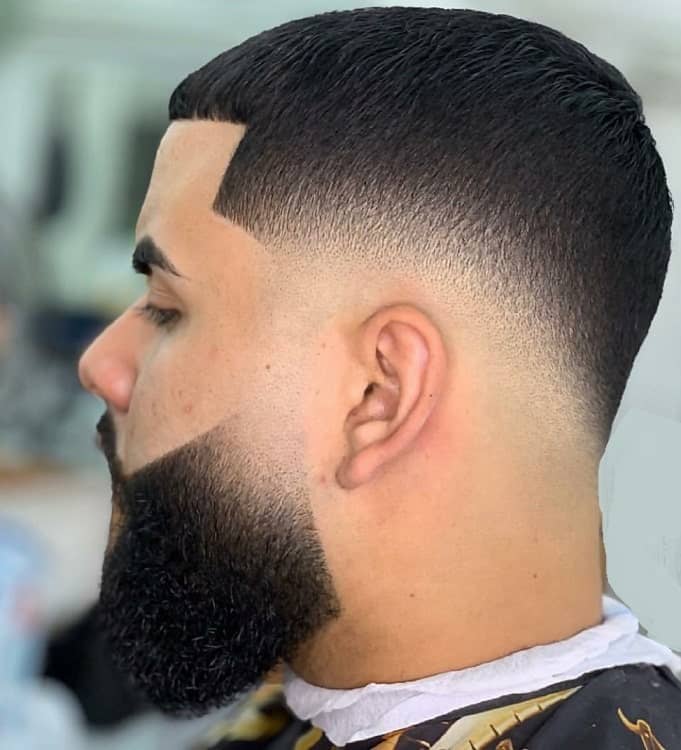 Beards work so well with short thick haircuts.
Ideal for: Ideal for guys with beards and thick hair.
How to Style: Make sure that your beard is always trimmed and that your hairstyle is on fleek.
8. Short Haircut with Waves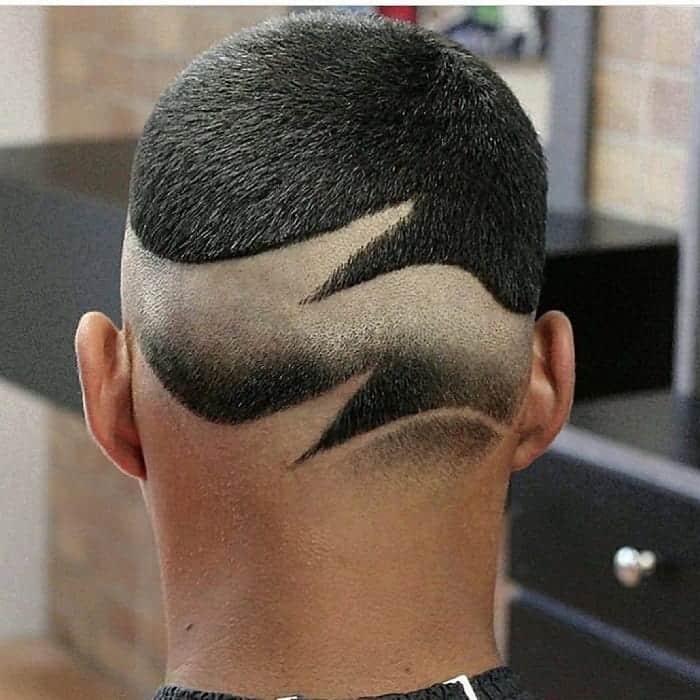 Waves in the back are not for everyone, but there are also so many guys with thick hair who will pull them off with ease.
Ideal for: Bold guys who often experiment.
How to Style: You will need a skilled hairstylist.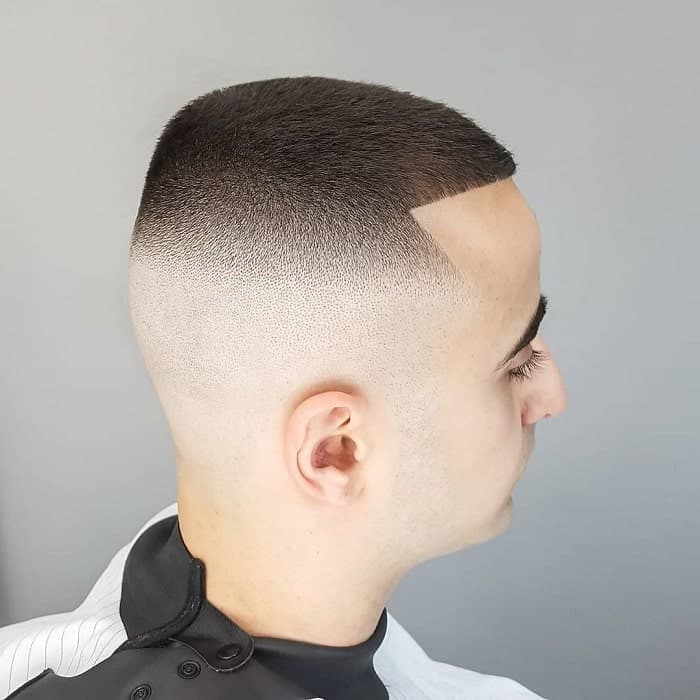 If you want to opt for the easiest men's short hairstyle for thick hair, this is the one.
Ideal for: The ones who like very short manes will love this, together with the high fade.
How to Style: Tell your hairstylist that you want a very high fade.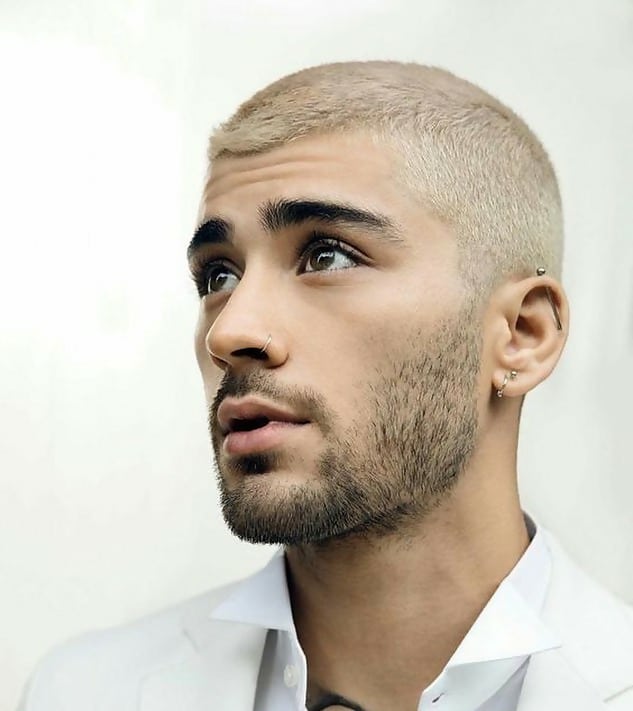 Any shade of grey is welcomed this summer.
Ideal for: It's perfect for men who already have thick grey hairs.
How to Style: Choose which grey hue you want and make it happen!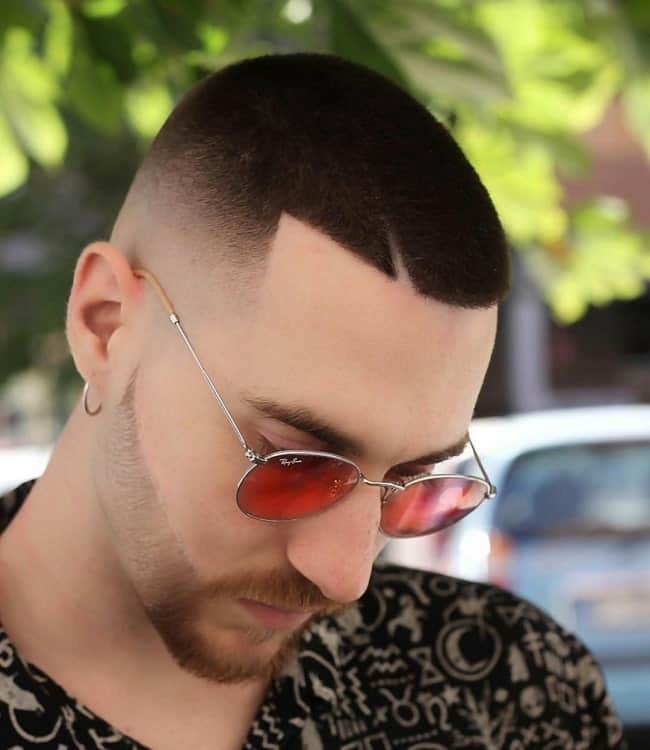 You can always find interesting ways to upgrade a short mane with your thick hair. Adding a twist in the front is just one of those.
Ideal for: A cool idea for trendy men, especially if combined with a fade on the sides.
How to Style: A single line in the front is enough.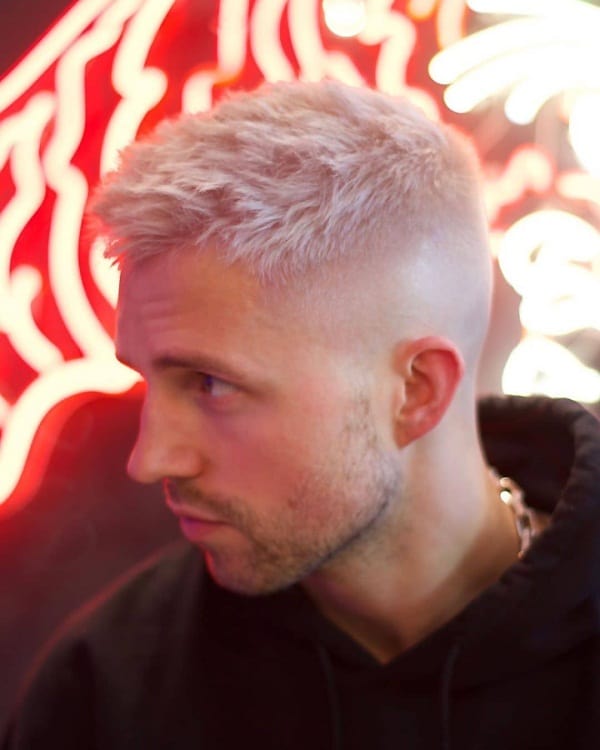 Platinum blonde is still going strong in 2023.
Ideal for: When you feel like you've had your current hair color for way too long, platinum blonde is the best way to involve a change. This is the coolest color for the summer.
How to Style: Simply schedule regular checkups to keep the color fresh.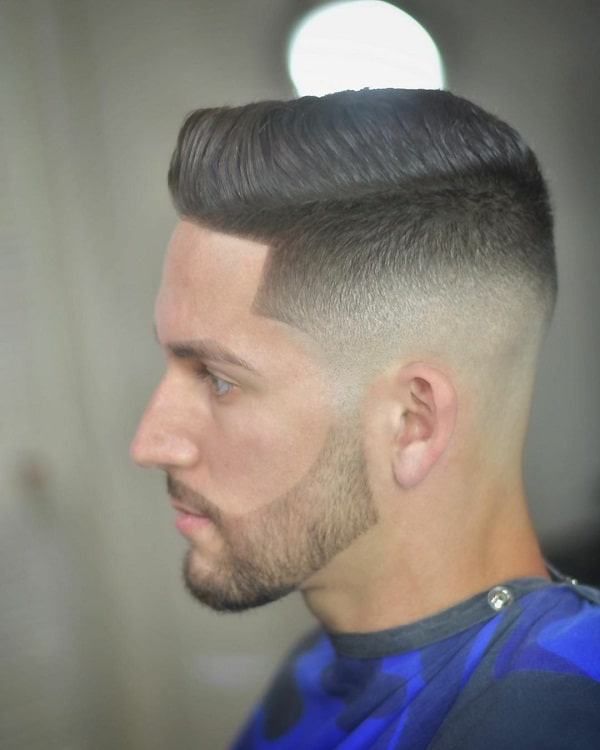 Slicking your hair to the side sounds so hard when it's thick and short. But if you grow out the top part just a little bit, you will be surprised at how good it looks.
Ideal for: Great for working gents who want to look presentable at the office.
How to Style: Find a strong wax, pomade or cream that will keep every single hair in place. Use a fine-tooth comb to do the part and sleek the hairdo.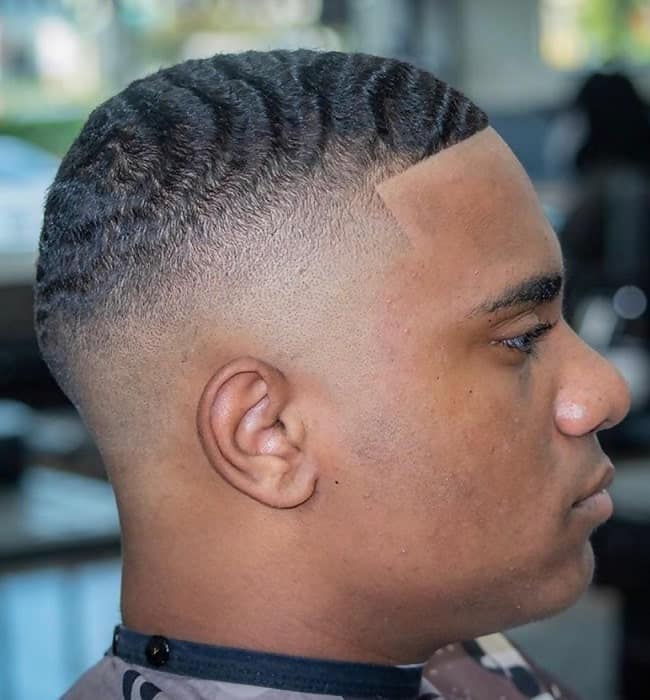 These short haircuts for men with thick hair are also great for the guys with naturally curly hair. African-Americans find it much easier to get a very short mane such as this one.
Ideal for: Perfect for guys who want a low-maintenance hairdo for their curls.
How to Style: You will be free of styling your hair, this look is effortlessly easy and simple.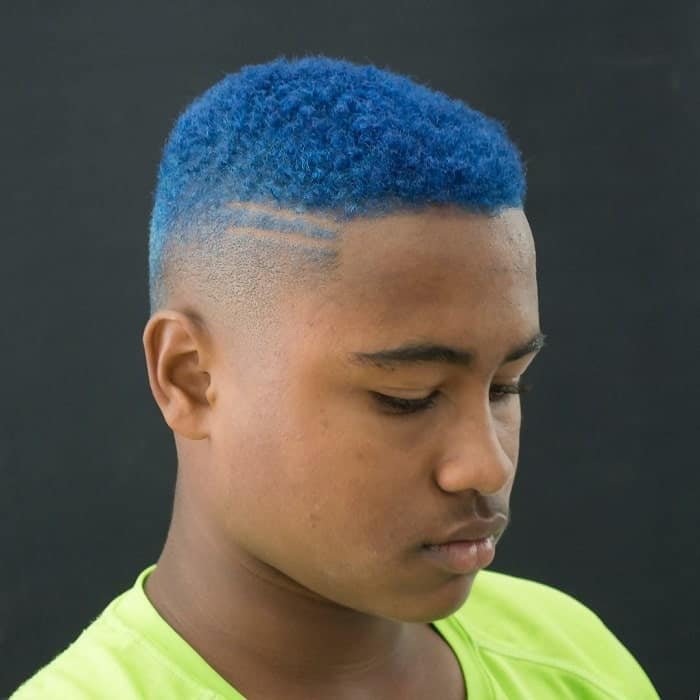 Why not dye your hair blue? Getting a vibrant hair color is so much easier when your hair is short.
Ideal for: It's the best idea for young guys and teenagers who love different hair colors. To make things even more interesting, add some chic patterns on the sides.
How to Style: This hair dye works great for both straight or curly thick hair. You won't have to do any styling, just make sure to use color-protecting products and rock this short hairstyle for thick hair.