Are you looking for a new man ponytail to upgrade your hairstyle? Or, are you growing your hair out and trying to get an idea of the long hairstyles available for men?
These young men's hairstyles with ponytails are not just attractive, but fashionable and not complicated to pull together. But they'll make it look like you put a lot of thought into your style, whether you have thin hair and a small pony or a rugged Viking pony with facial hair to match.
New Ideas of Man Ponytail
Check out these 18 awesome ponytails for boys and men you'll be running to the mirror to try!
1. Black Man Ponytail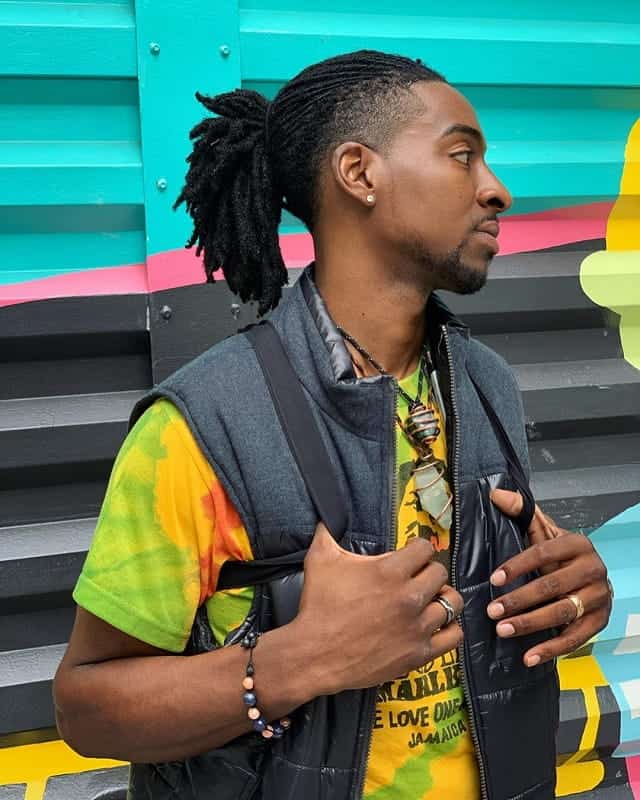 Always look good when you sweep your locks back when headed to the gym. But you can also dress the style up by smoothing frizz.
A mini pony combined with long facial hair shows you like to look good while getting the job done.
3. Samurai Ponytail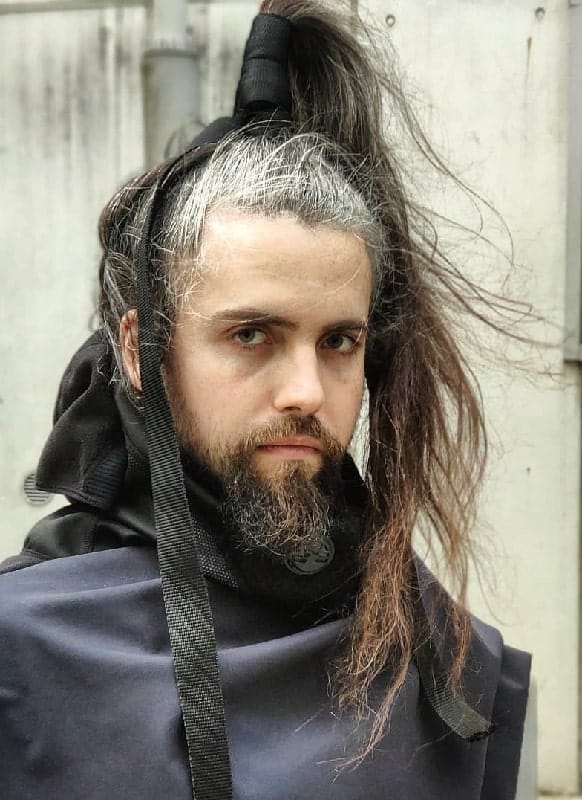 The Samurai style features long hair drawn into a ponytail but after pulling the second or third loop through, you stop halfway so the extra hair rests on the head.
4. Ponytail Undercut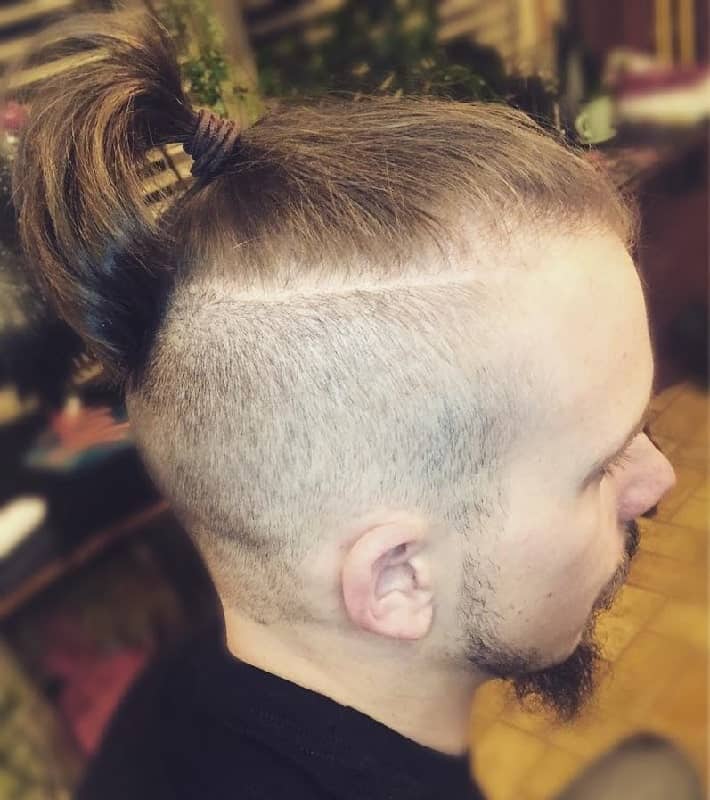 A ponytail undercut is an edgy way to thin hair out without cutting hair super short or shaving it all the way off.
5. Ponytail with Fade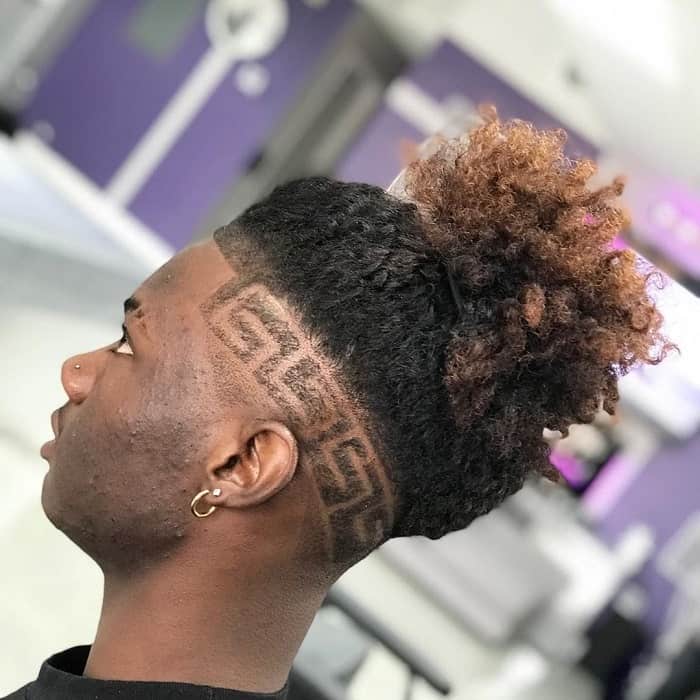 Shave a unique design shaved into a fade to show off a thick ponytail in an uncommon yet attractive way.
6. Viking Style Ponytail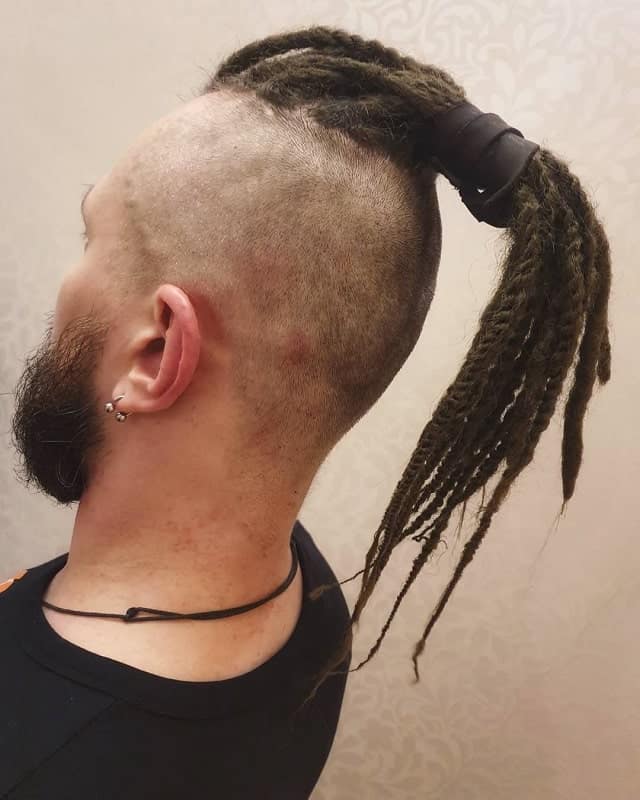 For a different take on the Viking ponytail, shave a fade all the way up to the crown where you'll leave enough hair for a braided ponytail.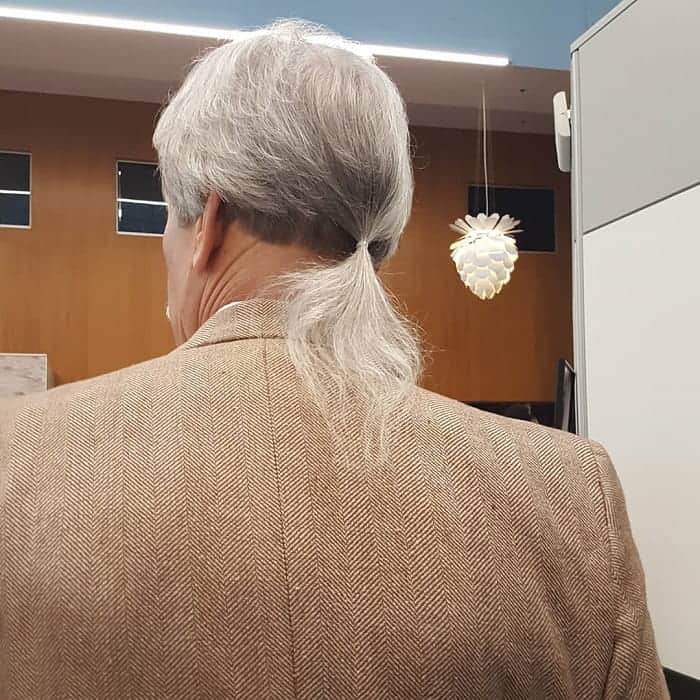 If you're an older gentleman, a low ponytail is a classy way to display long hair and works for both casual and fancy occasions.
8. Mullet + Man Ponytail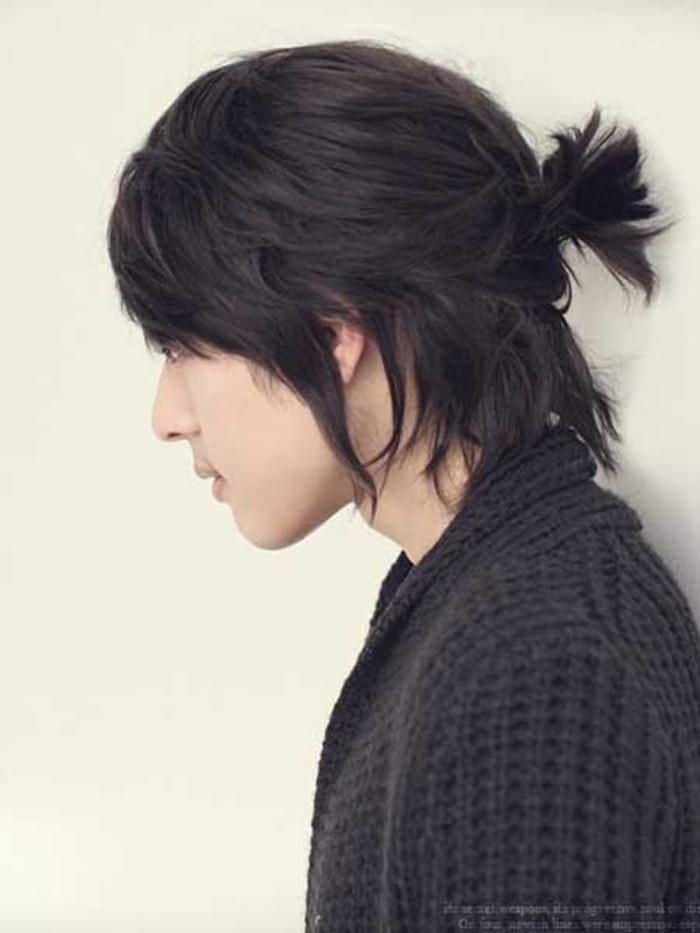 When your hair is already cut into a textured mullet, you can pull the top half into a ponytail for an artistic look.
9. Curly Hair Ponytail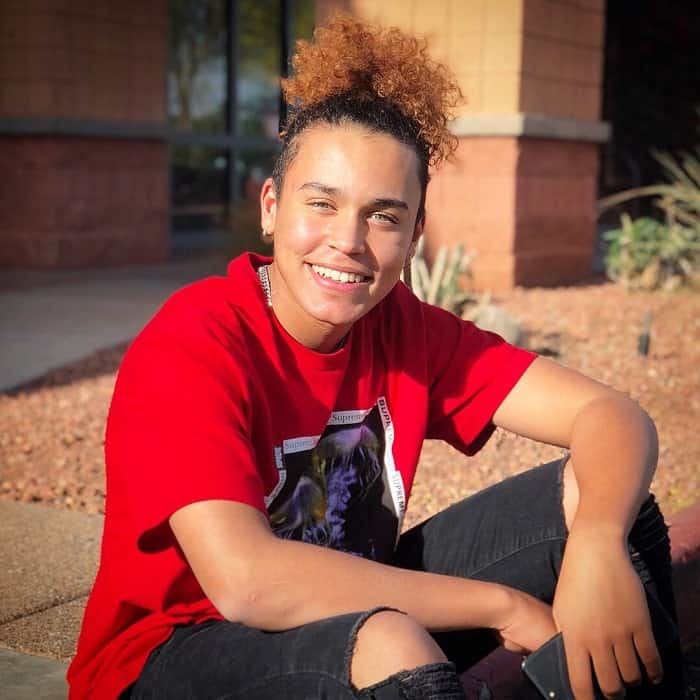 A great boy ponytail hairstyle for a sporty look. poofy slicked back ponytail has just the right amount of color and stays out of the way when you're busy slaying the day.
10. Asian Ponytail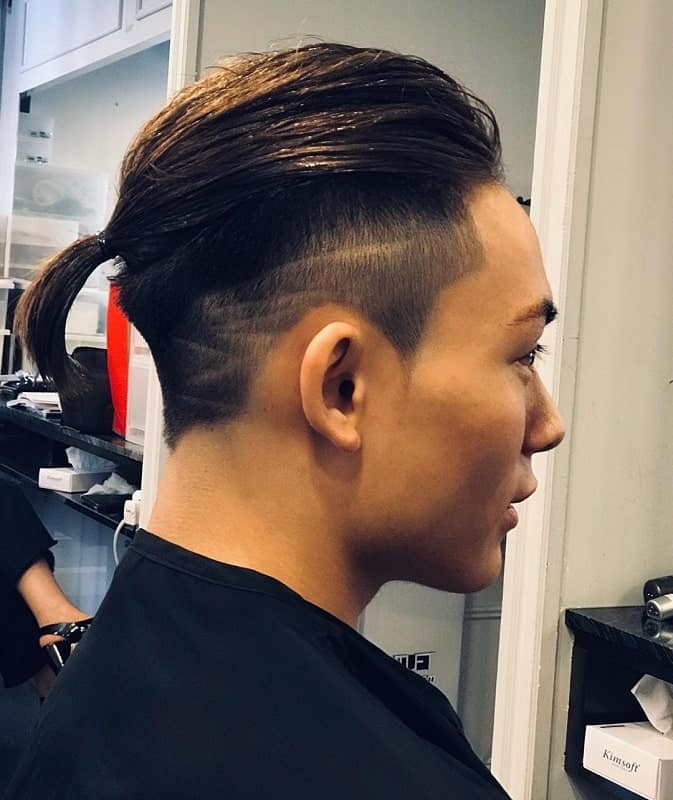 When you're bored with wearing your straight hair the same way, an undercut with subtle shaved designs and a low ponytail up top will freshen up your look.
11. Braided Ponytail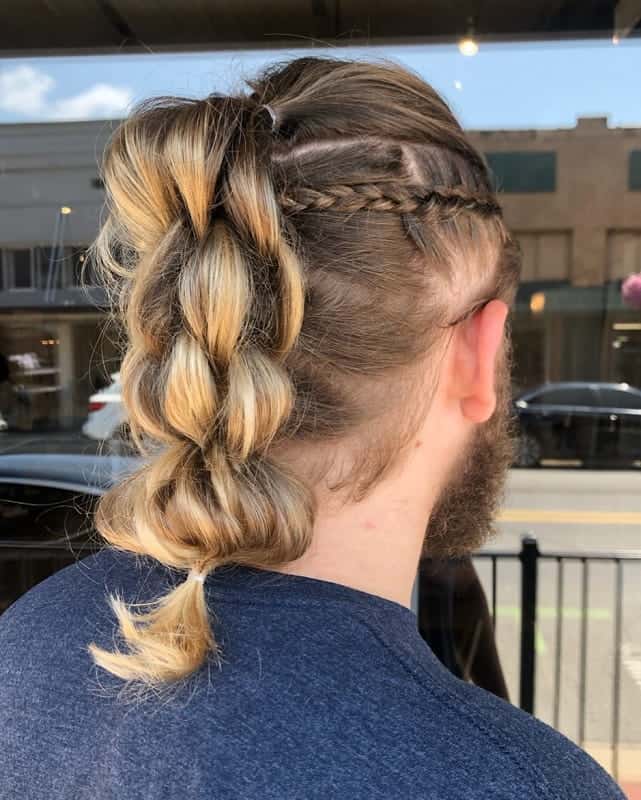 For long hair, split hair into two sections and form a braided ponytail decorated with thin braids in the front.
12. Dreadlock Ponytail
A handsome way to wear dreadlocks is by shaving the lower half of your head and pulling dreads into a ponytail. This keeps the overall look professional as well as relaxed.
13. Man Ponytail for Short Hair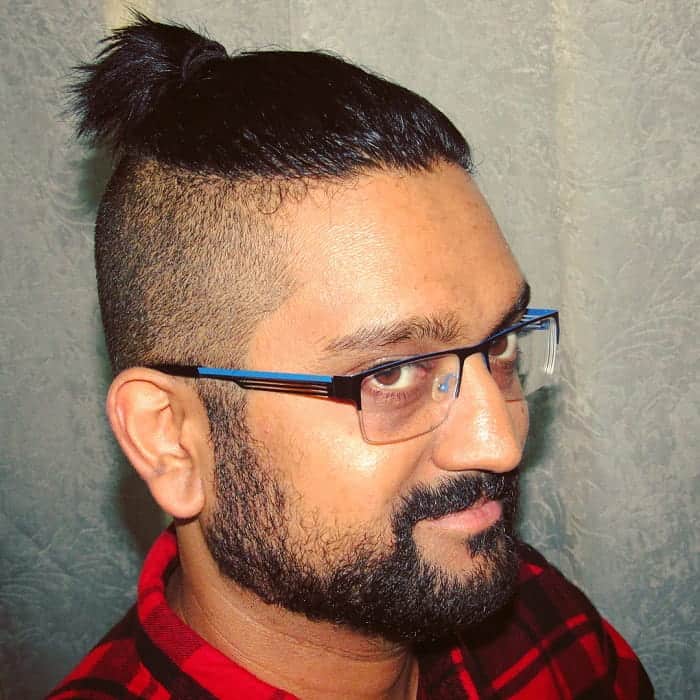 You could wear short hair loose over an undercut, but why do that when you can sport it in a ponytail? It's a quick hairstyle you can pull together in minutes.
14. Ponytail + Beard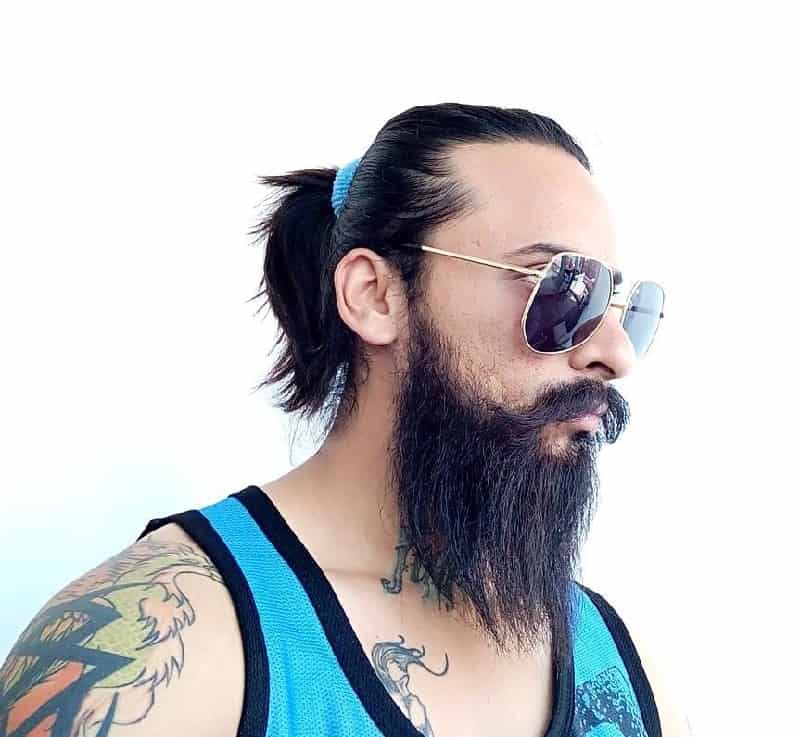 A long ponytail matches a long beard in this edgy rocker hairstyle. Use a scrunchy for fun color or a neutral colored elastic band when you're headed to work.
15. Man Ponytail for Long Hair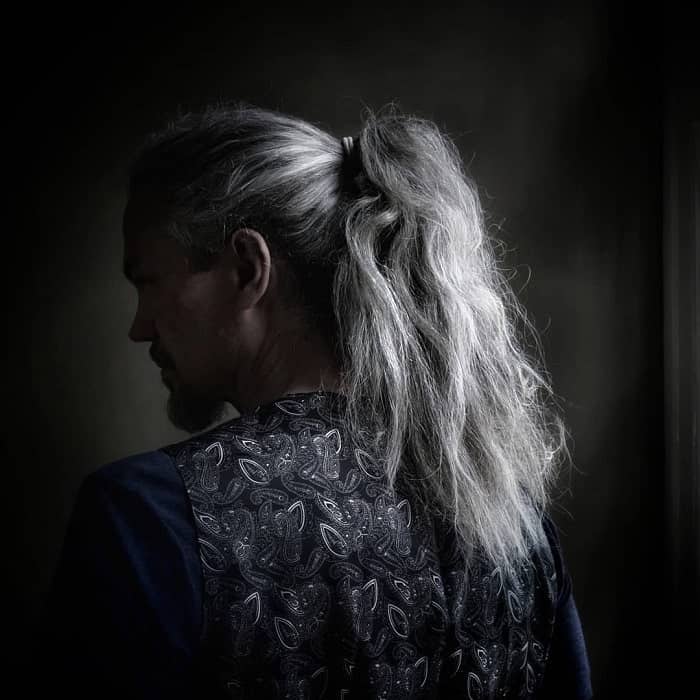 All you need to do with your long hair when you need quick style is pull it up in a medium or low ponytail and let texture do the talking.
16. Half Pony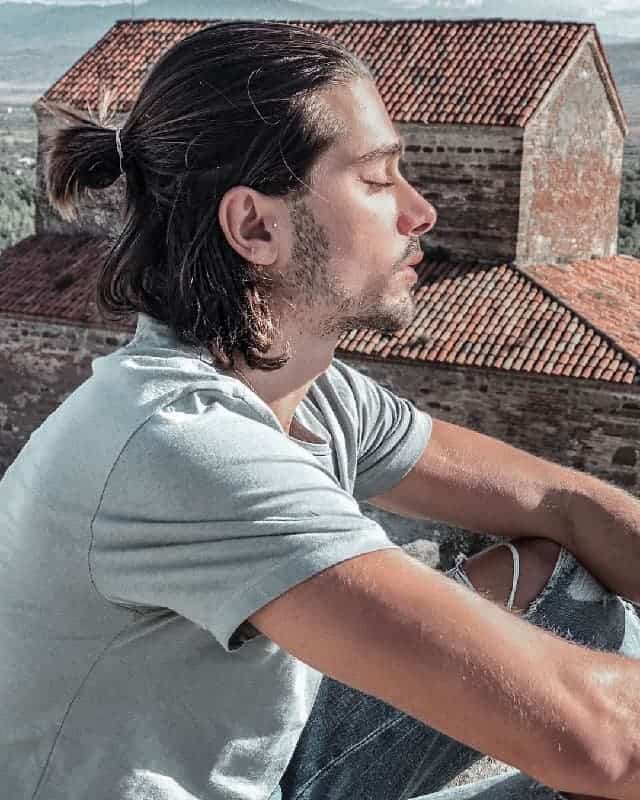 For the guy with short shoulder-length hair, a half ponytail is casual for the gym or beach and easy to maintain.
17. Boy Ponytail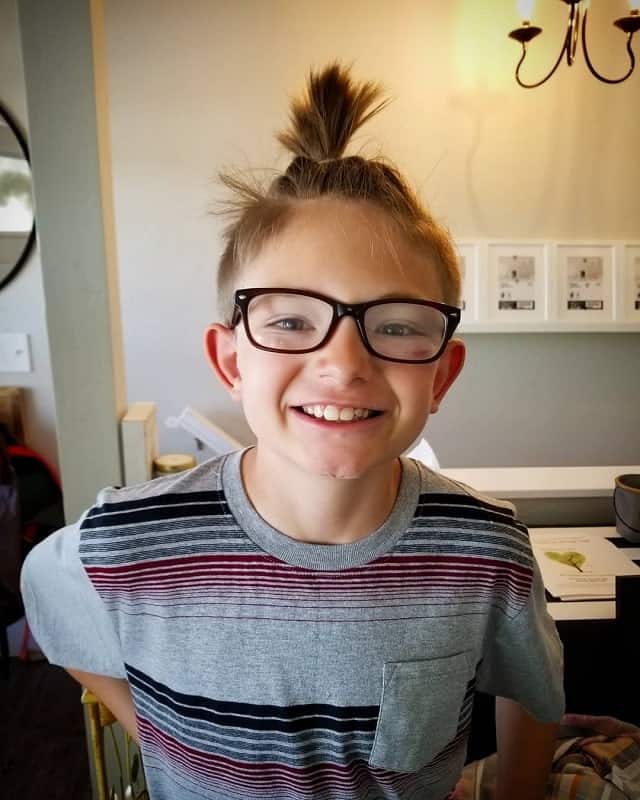 When your kiddo feels like having fun with their hair, let them experiment with a ponytail of their own and feel free to run circles on the playground.
18. Slick Back Ponytail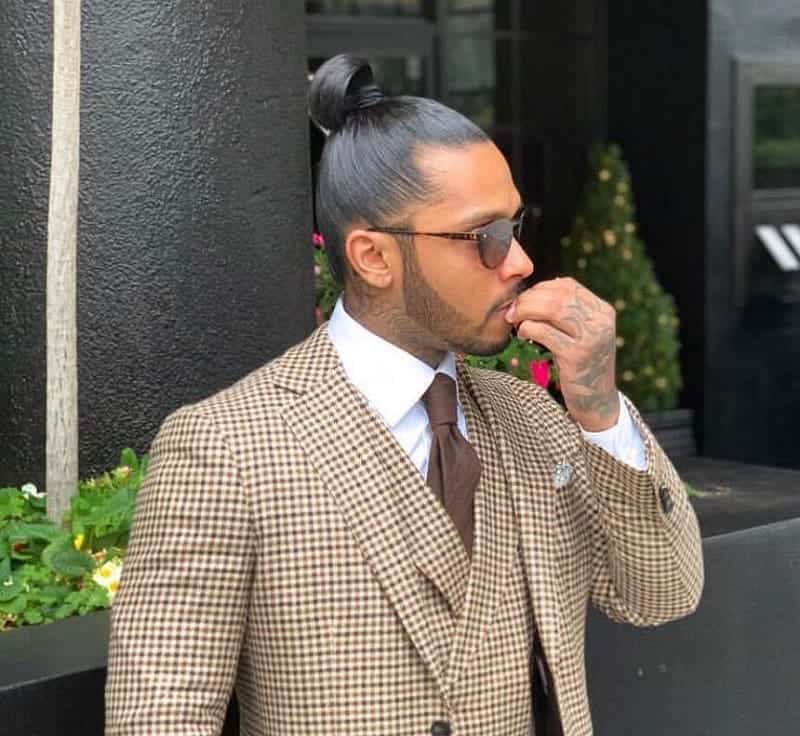 When you have a fancy dinner or wedding to attend, slick back the hair on your ponytail with gel to keep your look snazzy and smooth.
The longer your locks are, the more options you'll have for ponytail styles so don't be afraid to grow your hair out.
Additionally, styling your ponytail should be fun, not stressful! These styles show how versatile they are and how easy it can be to make your ponytail a style you love and one that expresses who you are.
When in doubt about how you look, get a second opinion and ask friends what they think, but your final decision should be whether or not your hairstyle makes you happy!