Undercut hairstyles have the potential to be real head turners considering all the different ways there are to style them. For celebrities, the men's undercut is the fallback favorite when a new look is warranted. The "long on top, short on sides" rule has never failed, whether the person's hair is curly, straight, thick or thin.
Different Types of Undercut
The undercut will show everyone you take pride in your hairstyle, but they won't realize you don't spend hours in the salon to look this amazing.
See how you can sport the classic cut into your daily style with these 30 super hot looks!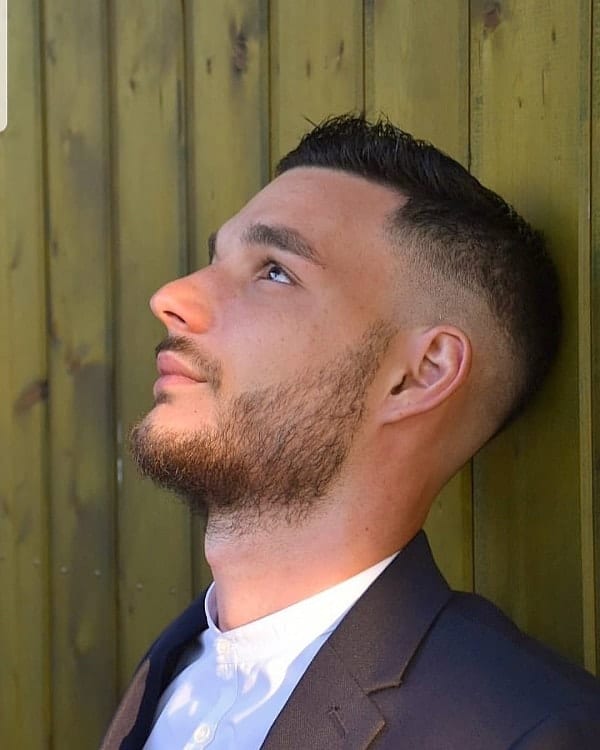 Combine an undercut with any level of fade for the ultimate good-looking haircut. To keep your style professional, make sure any facial hair is always trimmed up as well.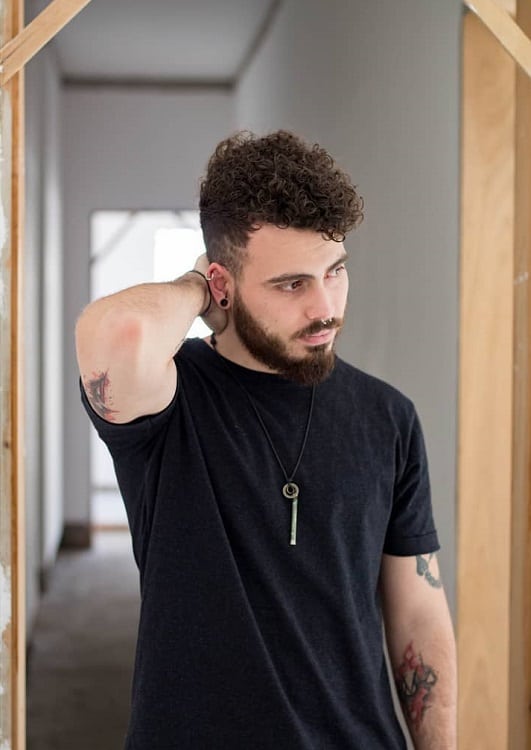 This curly men's undercut dresses up the sides with a subtle shaved design for an edgy look.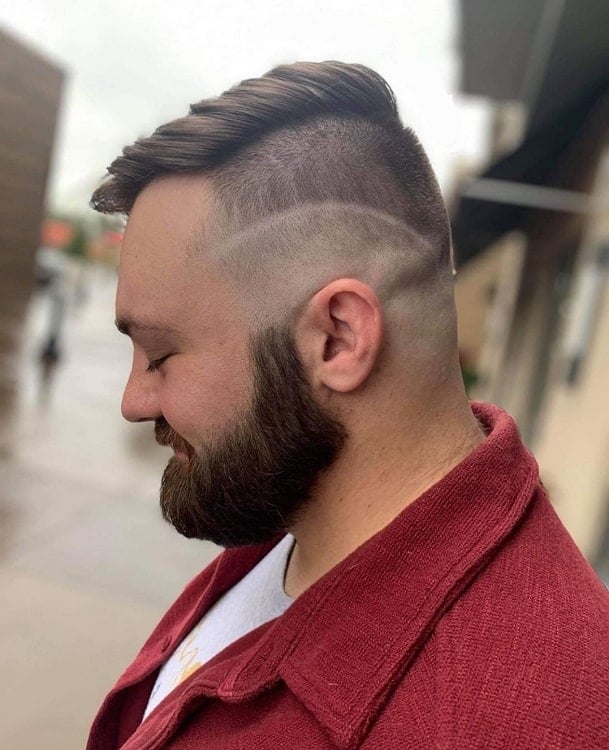 A disconnected undercut features long hair on one side and shaved hair on the other combined with an undercut for the ultimate bold style.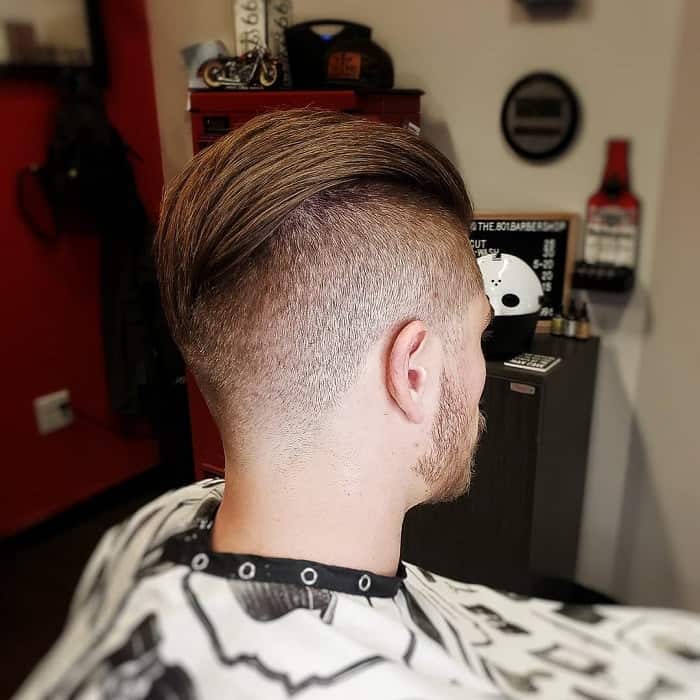 To give a 21st-century nod to a Viking hairstyle, slick back medium to long hair and pair it with an undercut and fade.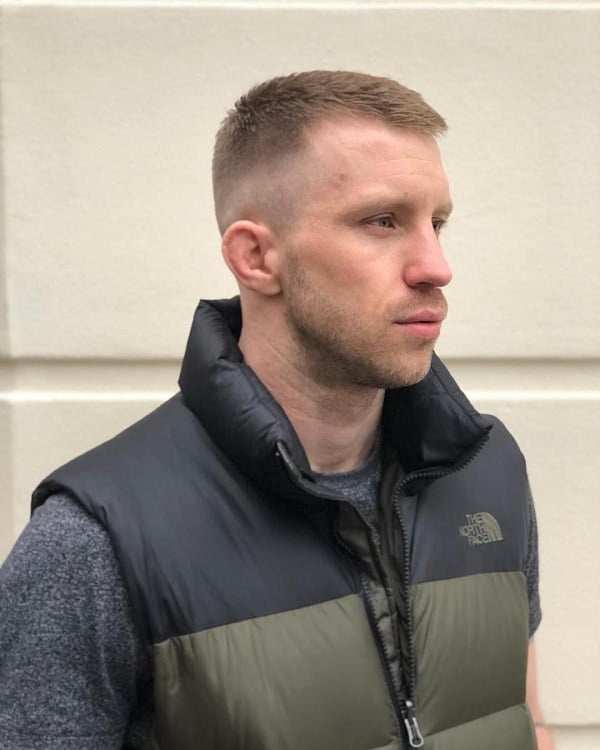 Don't want to spend a lot of time on your hair? A crew cut is a wake-up and go style that keeps hair pretty short and focuses all attention on flattering facial structure.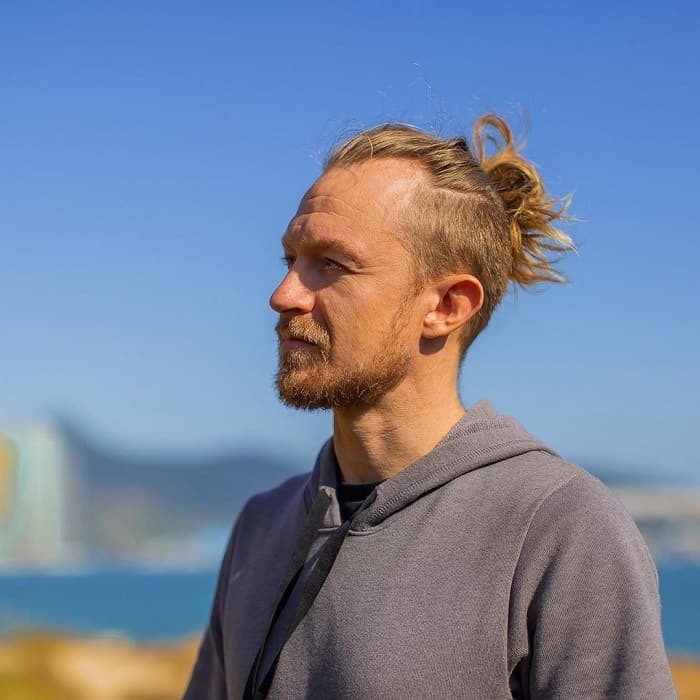 When running errands or at the gym, you'll always look good with your long hair pulled up and an undercut to complement it.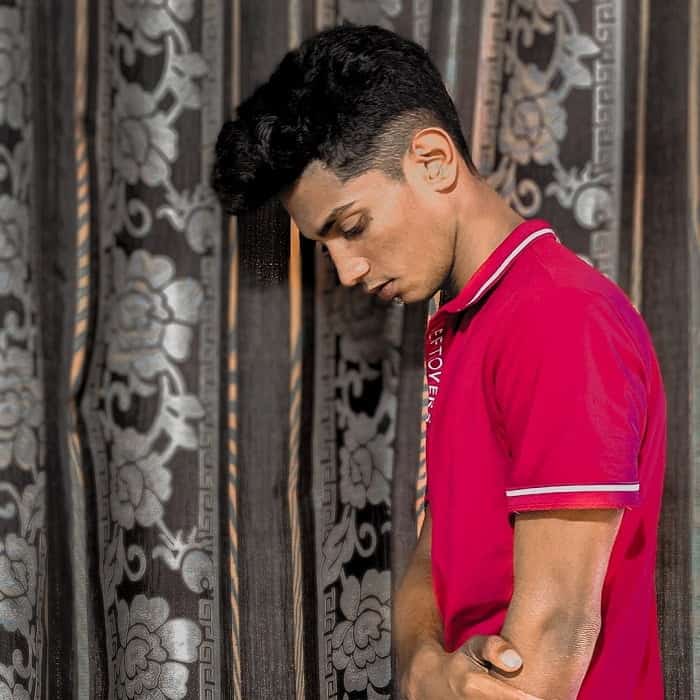 If you have thick hair, accentuate your best feature by creating a medium fade and undercut to frame it.
8. Side Swept Undercut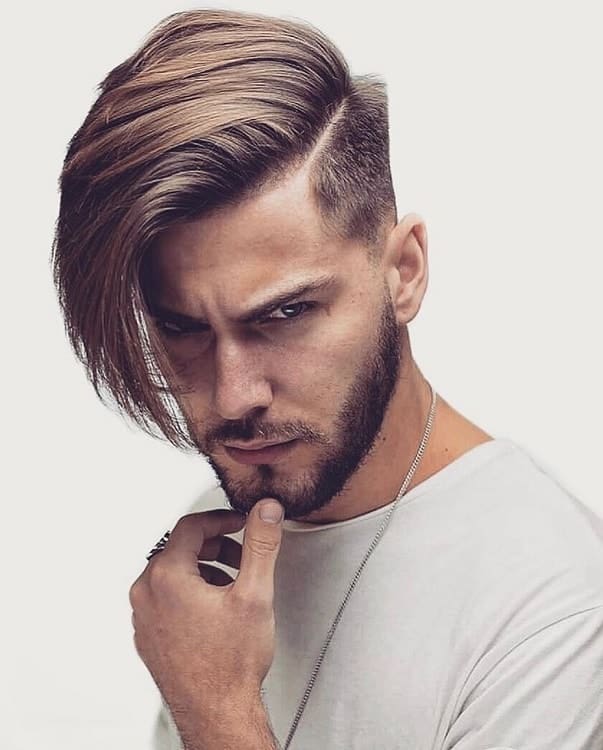 The side swept undercut is a favorite of actor Chris Hemsworth. If you don't have naturally straight hair, you'll have to do a bit more maintenance to get this look.
A side part undercut is easy to create: after choosing the level fade you prefer, part the hair to one side and smooth.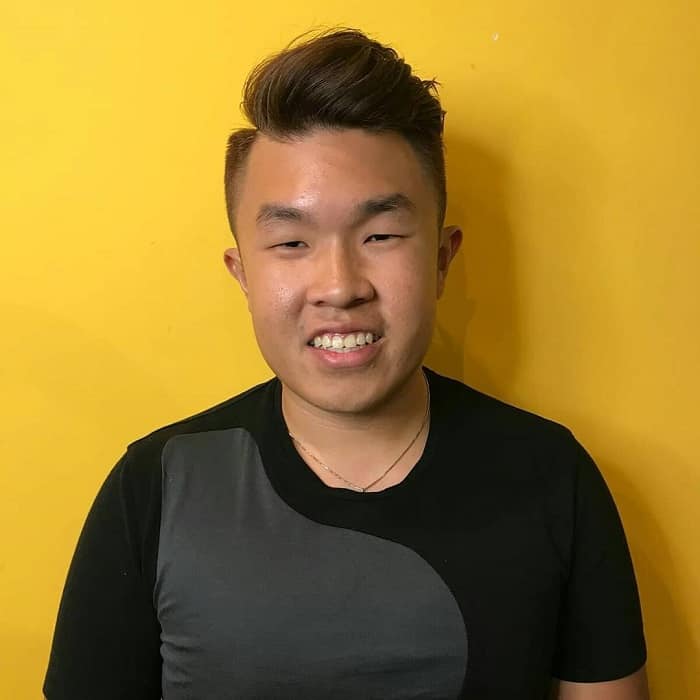 A sexy poof with your undercut is easy to create with mousse and a blow dryer. Use hairspray for all day hold.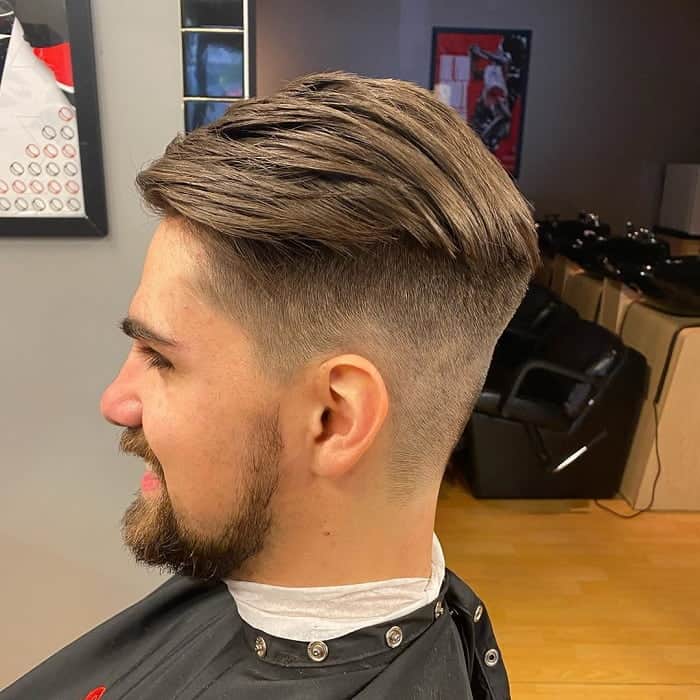 A tapered undercut is not only easy for you to maintain but pleasing to the eyes of others. Any length of hair makes for a great top.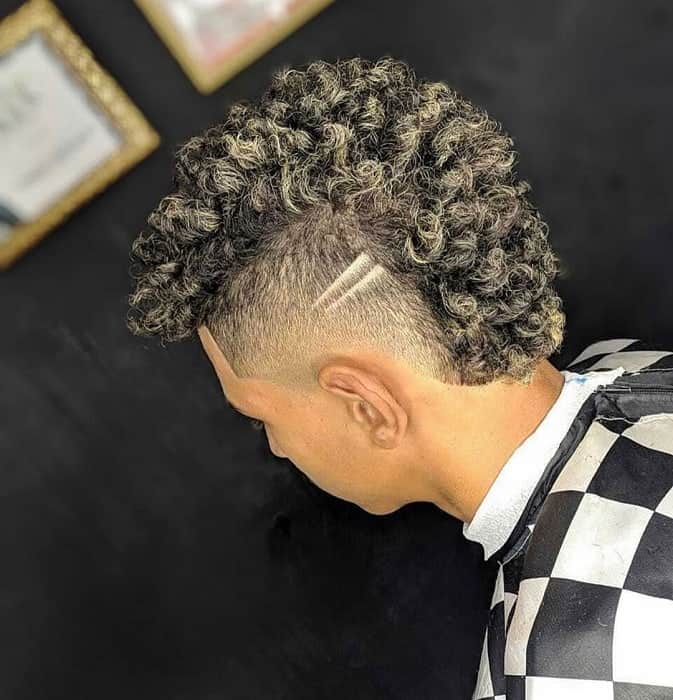 From the curly mohawk, to the shaved in details in the fade on this undercut style, there's nothing that doesn't say bad to the bone.
13. Nape Undercut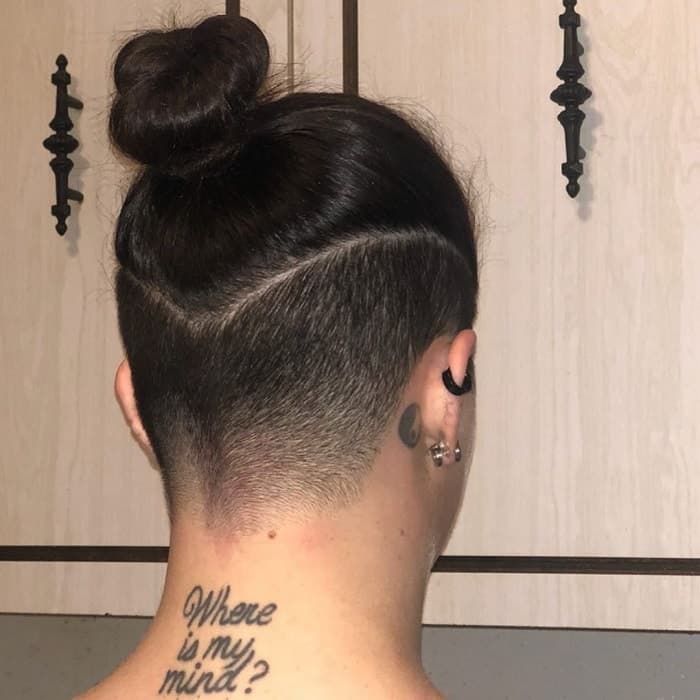 A nape undercut is different from regular undercuts in that it'll be hidden by medium to long hair when down. When pulled up, a hot surprise is underneath.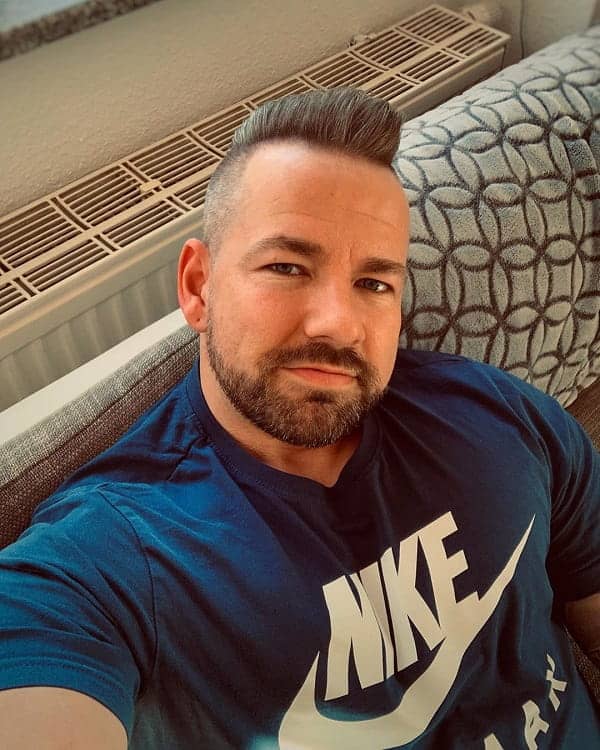 The popular pompadour works for any age. While some styles feature it with a side part smoothed down, this one gets a fade and undercut for cool edge.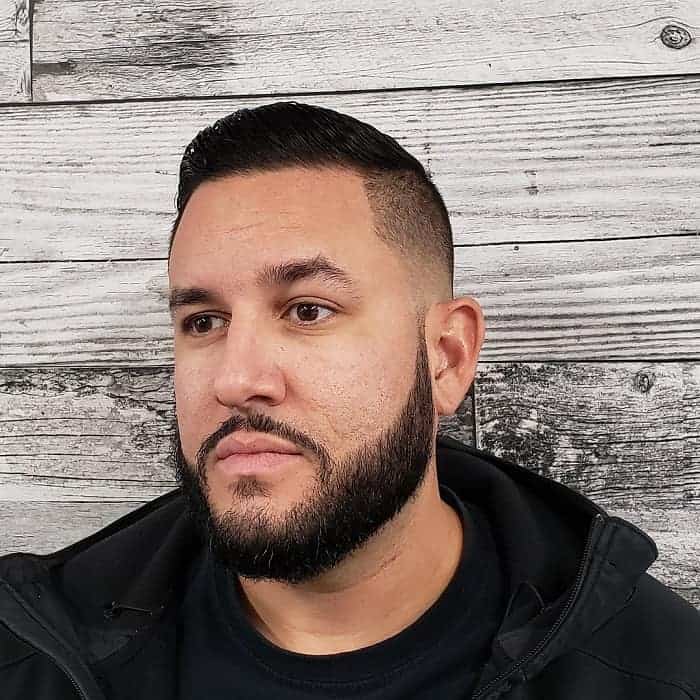 You don't need too much hair to style a comb over. In the morning, this cut will take only a couple of minutes to style.
16. Undercut Dreads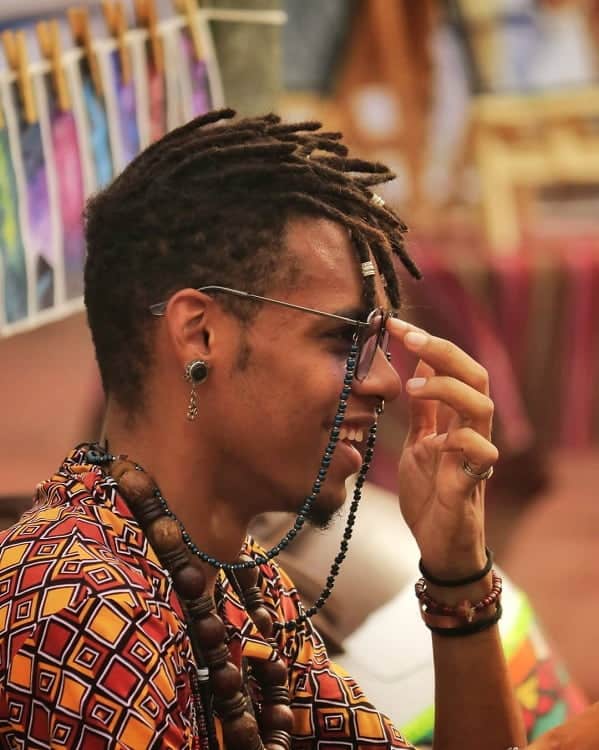 If you like the boho vibes, dreads and an undercut are a great match for each other. Slide a couple neutral beads onto dreads for even more relaxed style.
17. Undercut Designs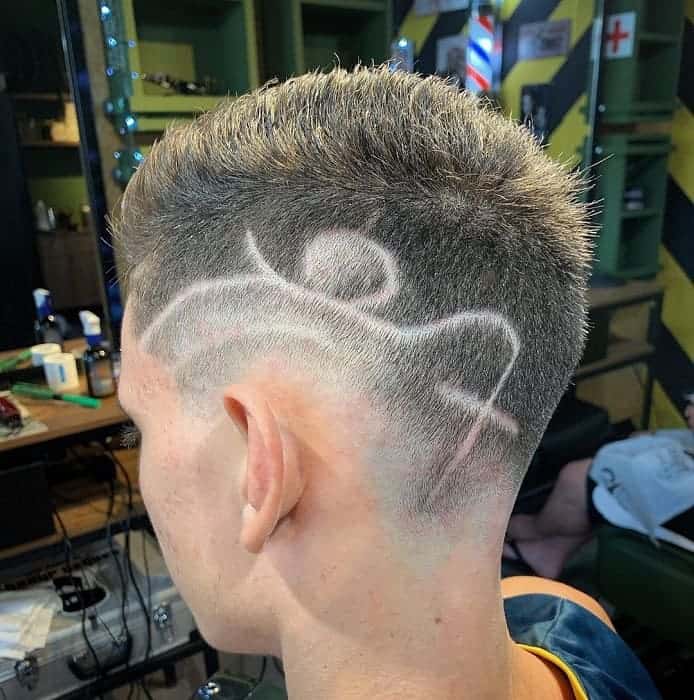 When you want your undercut to stand out and show your personality, ask your stylist to shave in a special design.
18. Messy Undercut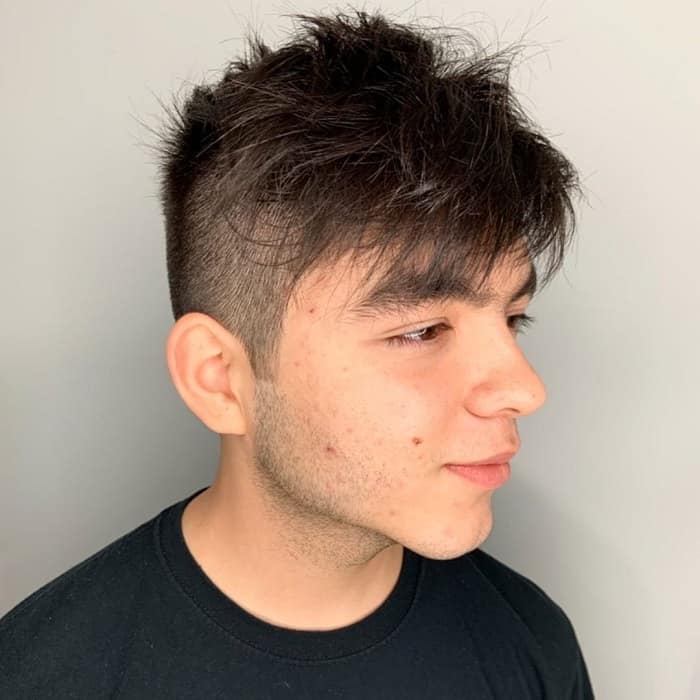 When it comes to a messy hairstyle, there is such a thing as too messy. With an undercut and messy texture, you won't have to worry about looking sloppy!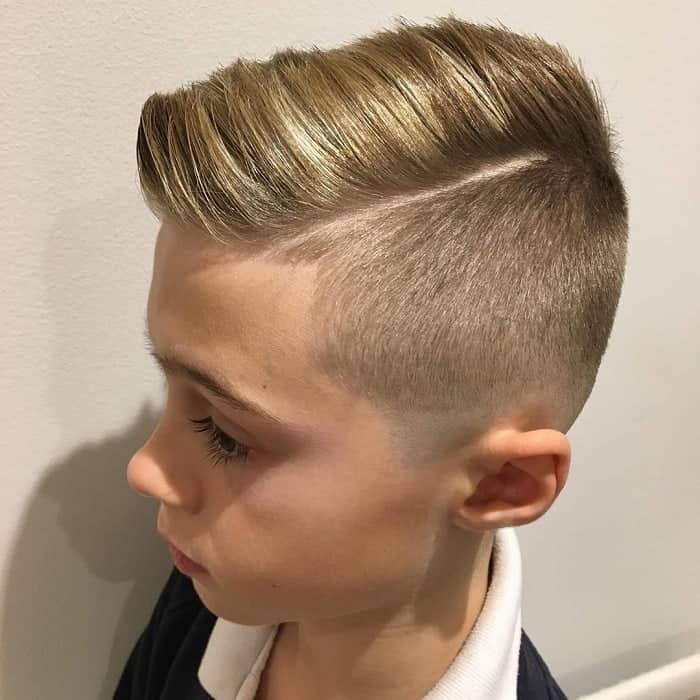 Make sure your kiddo is the most handsome little gentleman at school with a low maintenance side parted undercut.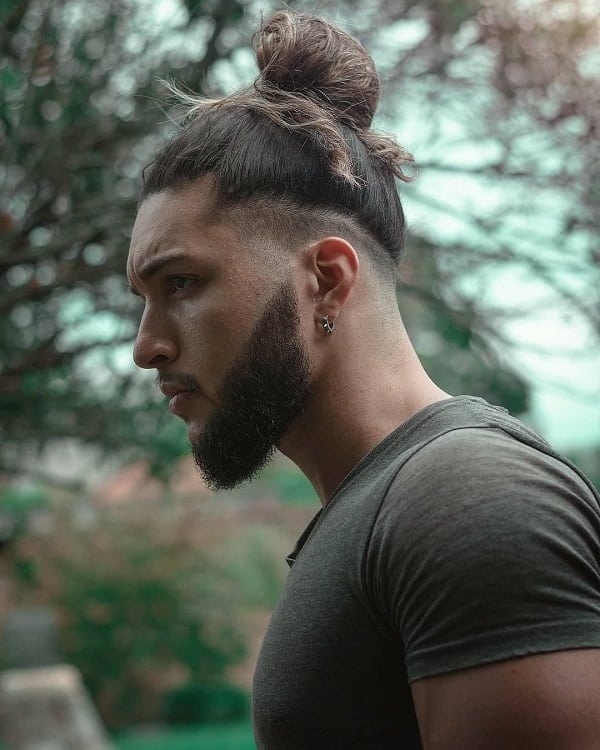 The man couldn't get any more sexy than adding a line up to edges. Whether you have facial hair or not, this style is rough and rugged.
21. Shaved Undercut
Rock a little Bruno Mars swagger with a shaved undercut. Use fingers to direct hair to either side and shape with styling creme.
22. Korean Undercut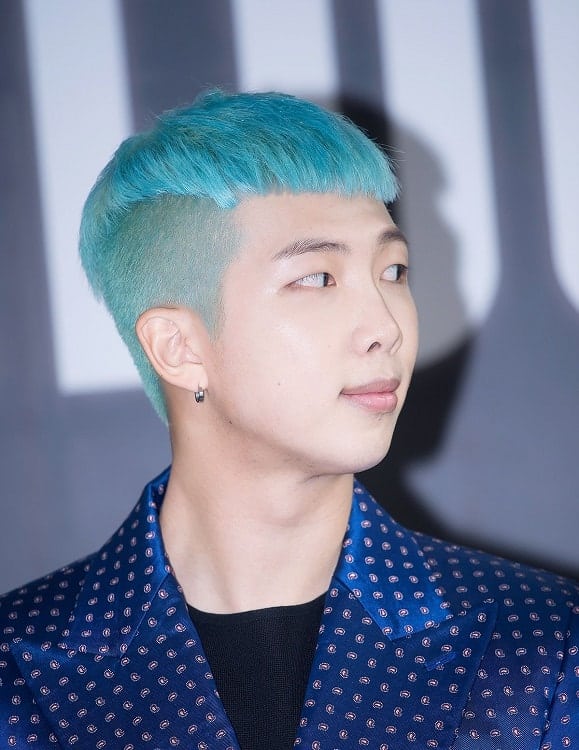 A colorful undercut pops with pale turquoise. Keeping the cut short all around is the best way to draw attention to your eyes.
23. Undercut on Braids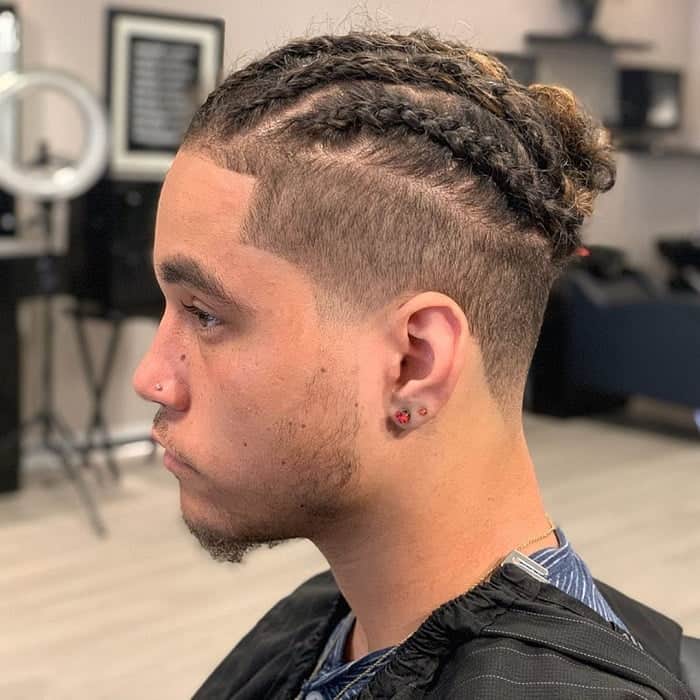 A braided style with an undercut is low maintenance all around. It's perfect for the busy man who doesn't want to have to mess with his hair for a few days.
24. Man Ponytail + Undercut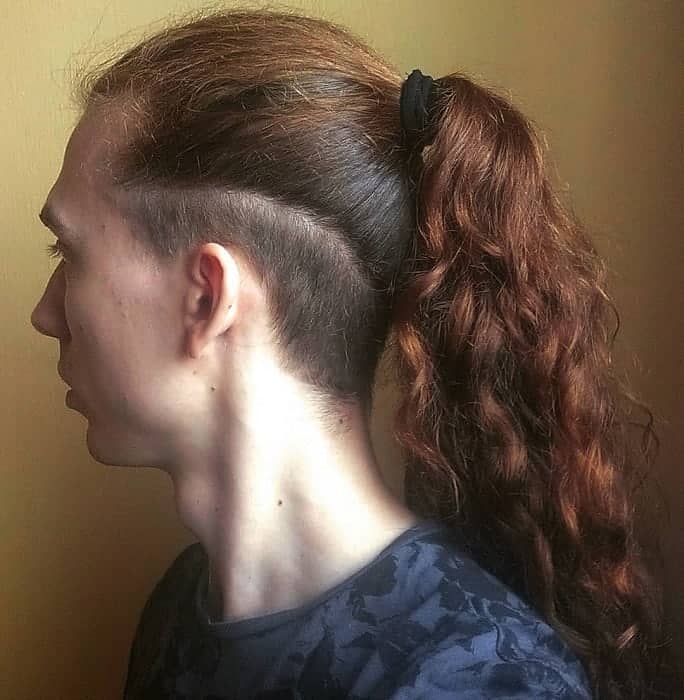 To keep a ponytail from being just a bit too feminine, ask your stylist to shave in an undercut.
25. Undercut on Faux Hawk
A faux hawk with an undercut is probably the most popular haircut for men for its easy style and high sex appeal.
A thick head of hair is what the ladies love – put it all out there with a trendy undercut to keep thick locks from being too bushy.
27. Quiff Undercut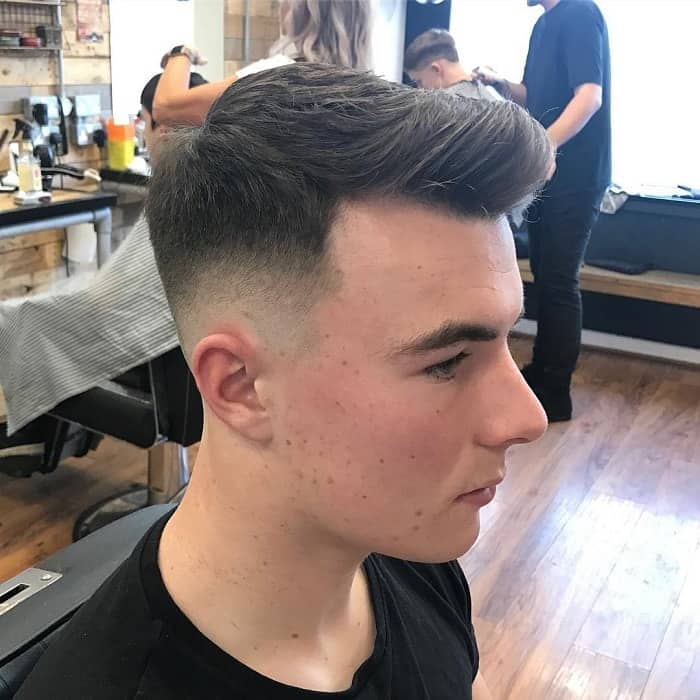 A quiff is a section of hair brushed up and backward from the front of the head. Style it with fingers or a brush and you're good to go.
28. Connected Undercut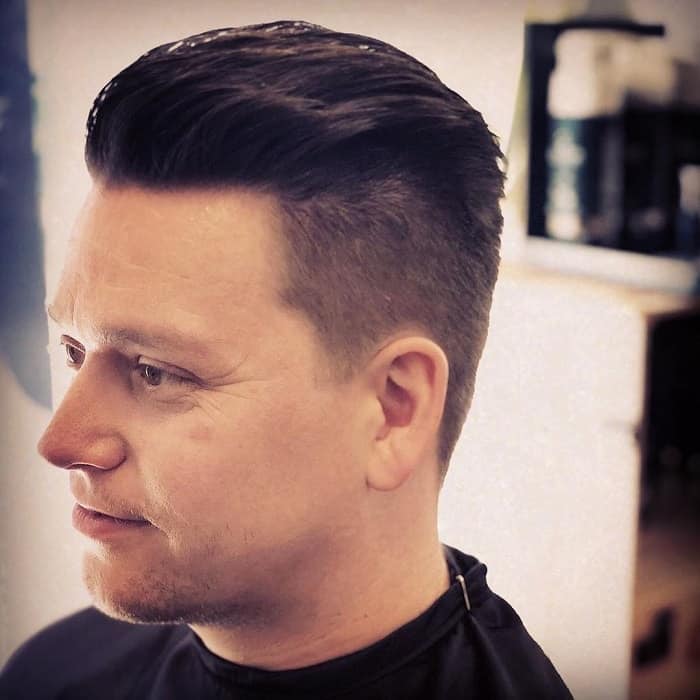 An attractive connected undercut shows a very subtle change between the undercut and where the rest of the hair is longer.
29. Low Fade Undercut
While most low fade undercuts have a horizontal line they stop at the sides of the head, this one stays consistent all around the head for a different look.
30. High Faded Undercut
Another style easy to put touch-ups on in the morning is the high faded undercut – smooth strays with mousse or spray and you're off!
As you can see, there is more than enough variety for men's undercut hairstyles. As undercuts are short hair, you really just need to worry about what top hair you'll be happy with – curly, straight, a pompadour, a side part?
Team up with your stylist and have fun playing around before deciding. On the other hand, your hair will grow back quickly, so you can always try another style if you aren't totally happy.