Blonde hair is unique and growing your hair long gives you the opportunity to style it the way you want. We have shortlisted 10 blonde hairstyles for men with long hair. If you're planning to rock with long blonde hair, scroll through the cool hairstyles below.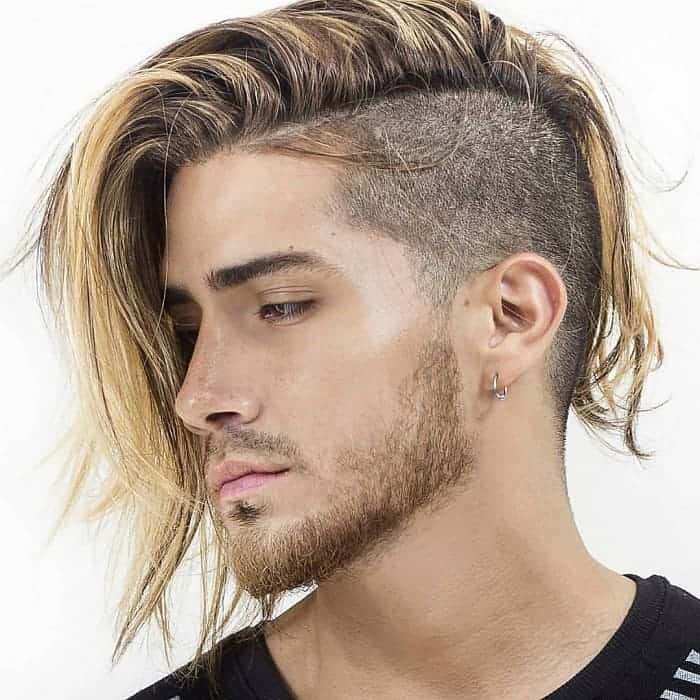 A side undercut is definitely not meant for everyone. It's a huge trend right now that'll deliver a fresh look with long blonde hair.
Ideal for: It's perfect for guys who love to experiment with their hair. The undercut definitely requires a little extra care, but it's totally worth it.
How to Style: Ask your hairdresser for an undercut on one side. You will need to get regular trims to keep it short.
2. Long Blonde Dreads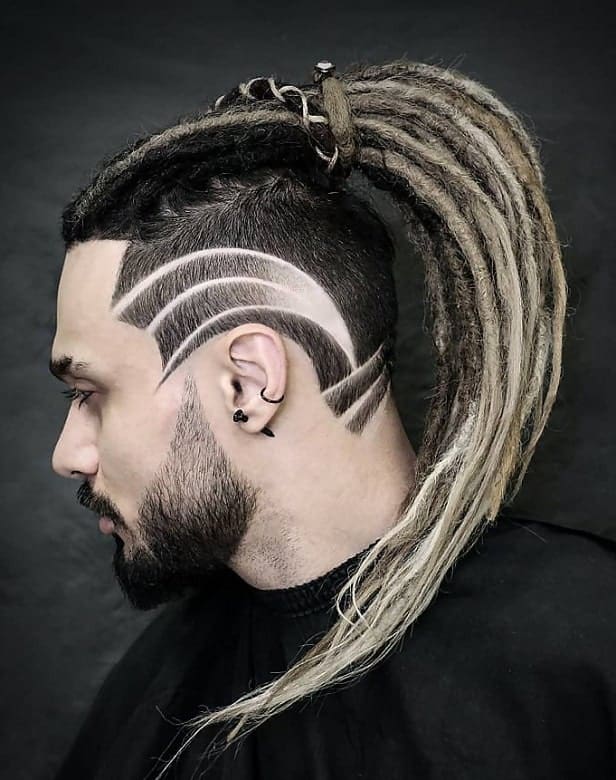 Dreads are another way to stand out. If you get them dyed blonde, that is when things become more interesting. Most men are afraid to experiment with color, but if you want something unique this long blonde hairstyle is the one you need.
Ideal for: It's perfect for men with long hair who are fans of dreads.
How to Style: Make sure to get the locks in a bold blonde color that is contrasting to your natural one for a chic finish.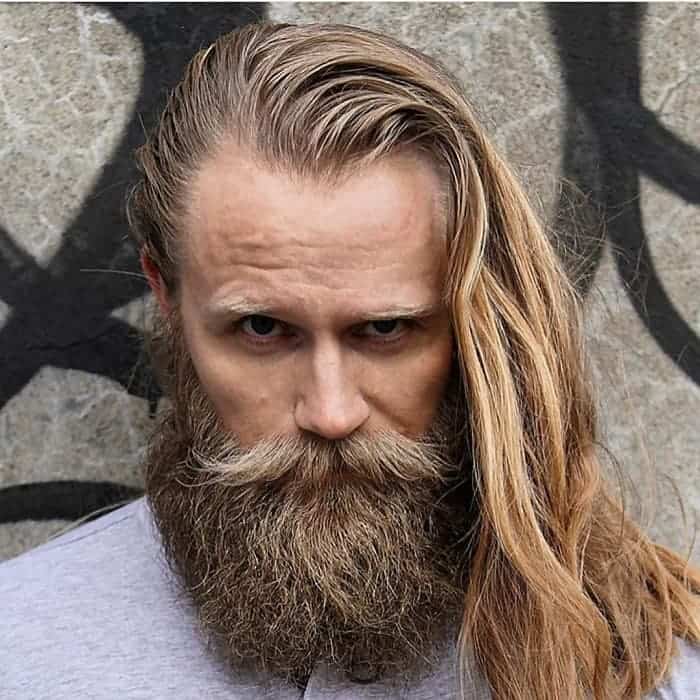 If you are one of those guys with long blonde hair who don't want to put too much effort into styling it, you can simply swipe it to the side.
Ideal for: It's such an effortless haircut for men with a receding hairline that literally takes minutes to be done. That makes it ideal for guys who opt for easy manes.
How to Style: Simply wash and dry your hair. You don't need an actual side part, just swipe it with your fingers. It will look even cooler with a long beard and mustache.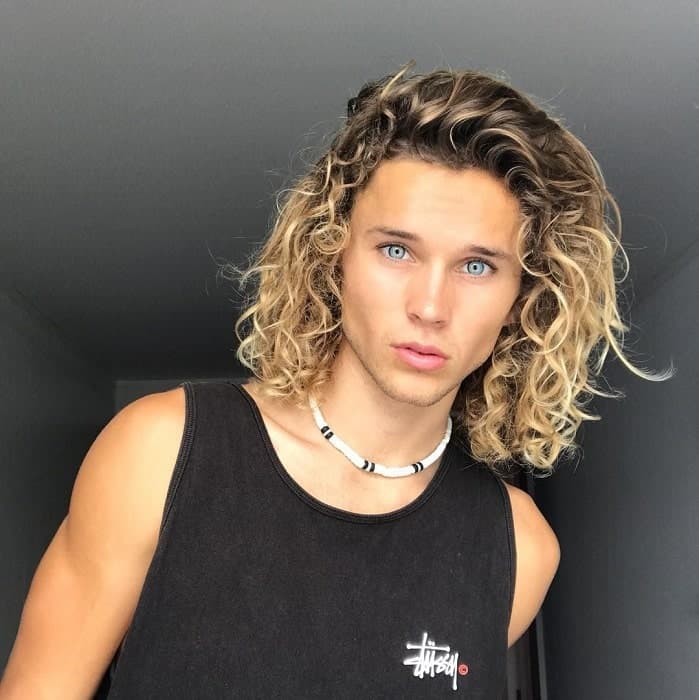 Guys with curly hair are literally blessed. A lot of them find it hard to take care of it, but it sure looks great.
Ideal for: It's the best option for all men with naturally curly hair, no matter the color they have.
How to Style: If you already have a curly long hair you can easily go blonde. The ones with a natural blonde hair hue should only use products to keep their curls healthy.
Take your long hair up in a bun each time you feel like it's in your face. This is a classic hairdo for men with long blonde hair.
Ideal for: Just like women, guys can put their hair up and get the effortlessly chic slick back bun.
How to Style: The bun doesn't have to be perfect. Get a hair tie and do your best in only a few minutes.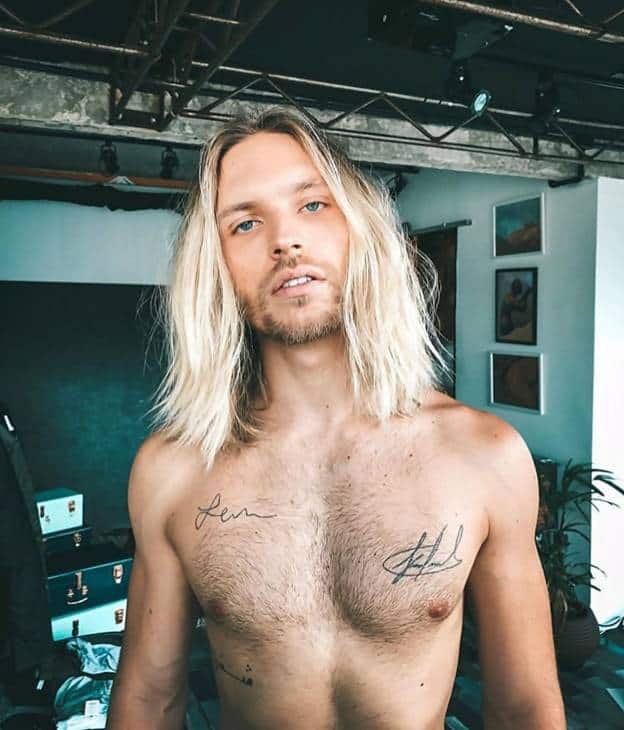 Getting creative with the part can change a lot in your appearance. Long blonde haired men can easily try a side or mid parting for an effortless look.
Ideal for: It's best for oblong faces.
How to Style: Use a fine-tooth comb to create a middle part. It's very flattering for most face shapes.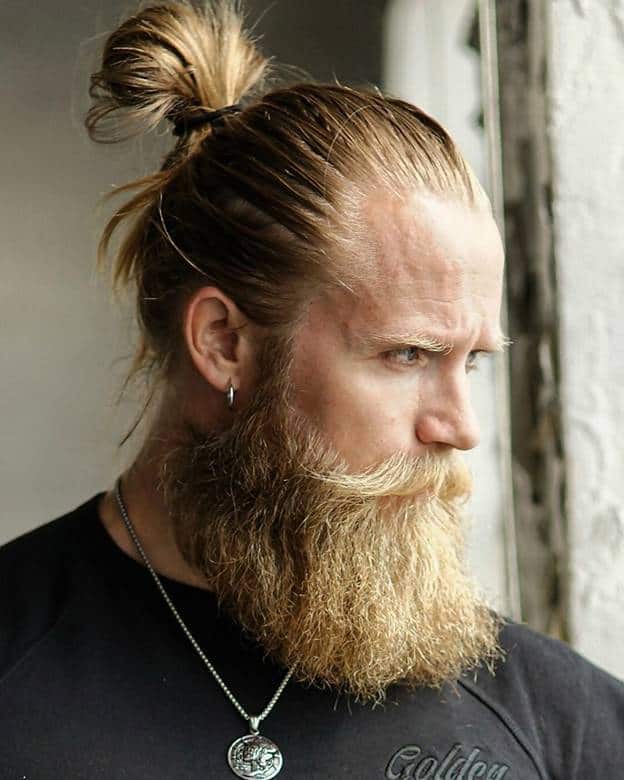 Blonde long hair looks extremely flattering when combined with a long beard and mustache. You can get some beard ideas here.
Ideal for: Great for all ages and face shapes.
How to Style: You will need a tie and make sure to take proper care of your facial hair as well.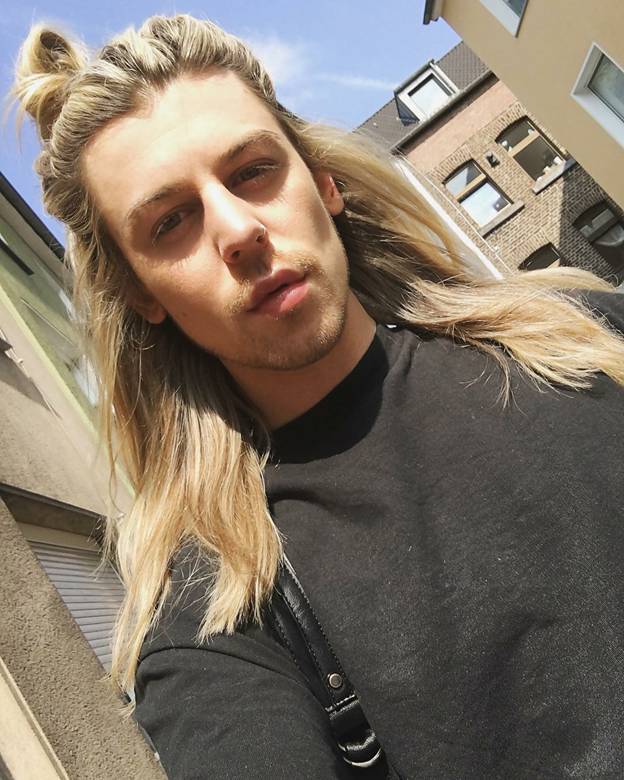 Guys can get very creative with their long blonde hair and that can take only a few minutes.
Ideal for: Great for occasions when you don't have too much time to style your hair, or don't have time to wash it.
How to Style: Grab a hair tie and put one half of your mane up in a top knot. This half-up idea is so simple.
Men can flaunt a bob just as good as a woman can.
Ideal for: If you want to have long hair, but not too long, you can always opt for a bob.
How to Style: It's extremely easy to style blonde hair look for men with long hair. All you have to do is wash it and dry it.
Who says that men can't go platinum? This is a very popular long and blonde hair that even guys can try out.
Ideal for: Great for bold guys.
How to Style: First you need a visit to the hairstylist to get that platinum hue. Then, you can also get side shaved haircuts like the example above.
Men can literally experiment with every type of hair color and length that they like. These guys with long blonde hair above can serve you as an inspiration for a new, fresh hairstyle. It sure takes more time to take care of long hair, but it will be a chic change in your life. You can pick between several different shades of blonde as well as lengths and textures.