There are many shades of brown when it comes to hair color for men. Light and dark, copper and golden… but it can be tricky deciphering which shade will work best for your skin tone.
Not all brown shades are made equal. Some shades can make you look better than others, such as dark brown for dark skin and light brown for lighter skin tones. The next time you go to the barbershop, ask your stylist for some tips!
Trendy Brown Hair Ideas for Men
Check out these 15 brown hairstyles for guys to see which one will make you look and feel your best!
1. Light Brown Hair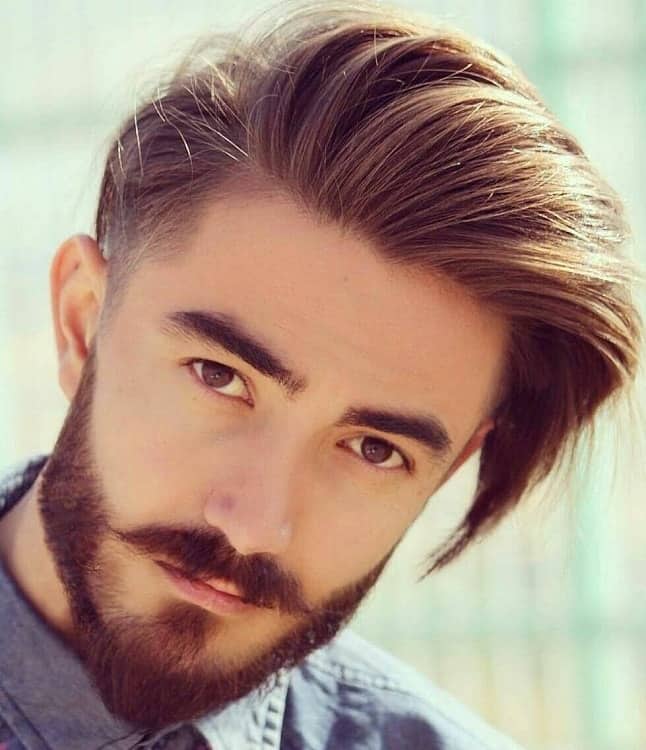 This light brown hairstyle matches brown eyes perfectly for that dark and handsome smoldering look. Match facial hair in the same color tone for consistency.
2. Dark Brown Hair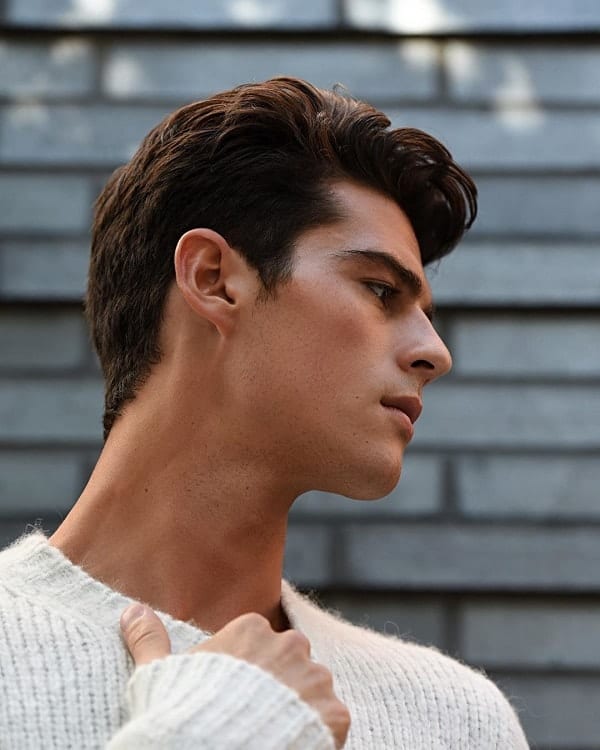 Dark brown hair color works better for men with darker skin tones and if you have green or brown eyes, you'll look even more handsome.
3. Black Man with Brown Hair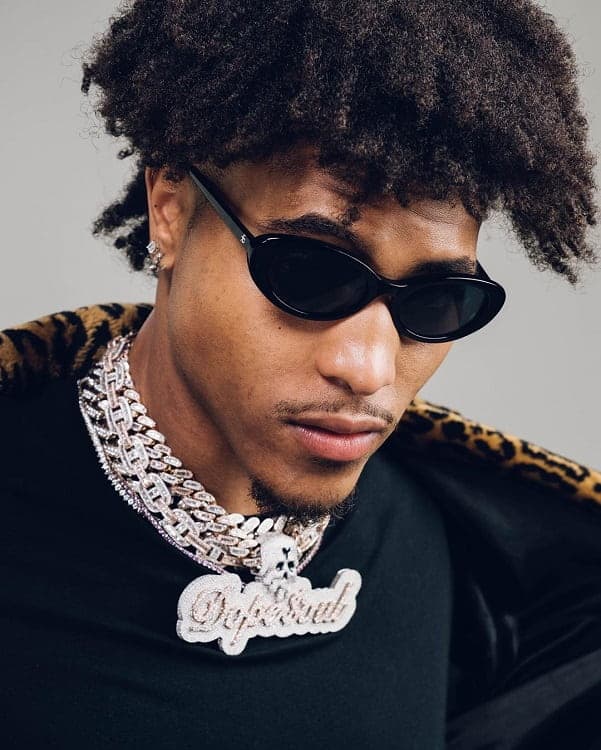 Black hair color looks best on men who have brown or black skin tone. Stick with this dark color for a more natural-looking result.
4. Ash Brown Hair Color
Ash brown hair color always looks supernatural. If you have facial hair, keep the color consistent from bottom to top.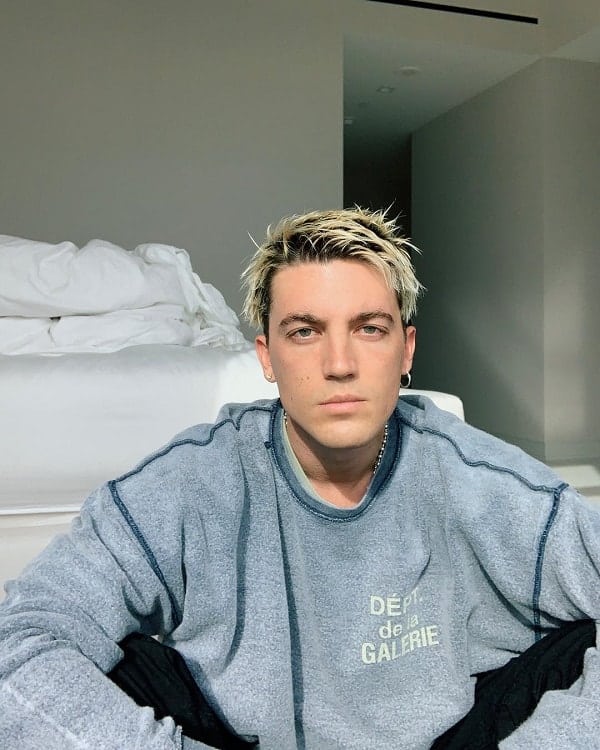 Highlights on brown hair aren't just for boy bands anymore. This color combo looks super hot on any hairstyle. If you prefer long hair, try these long blonde hairstyles for men.
6. Long Brown Hairstyle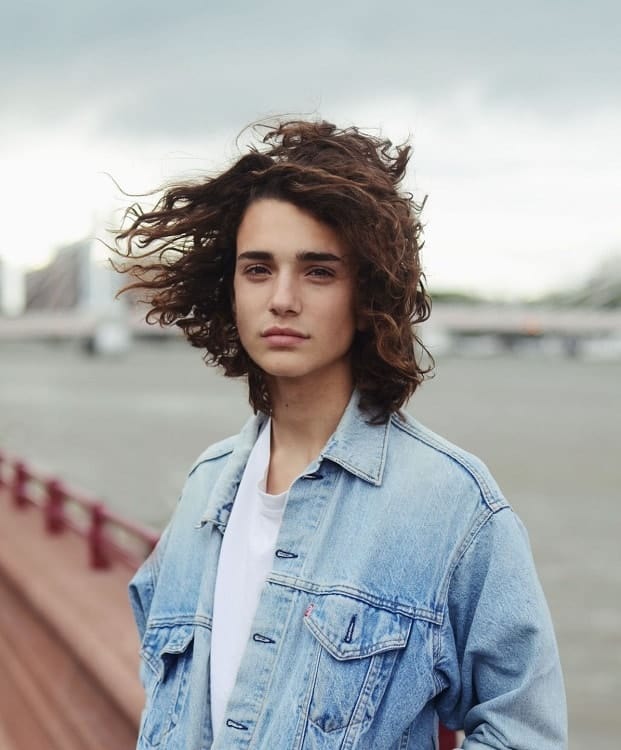 A rich chestnut brown is the way to bring out brown and hazel eyes. If you have medium wavy hair, this is your color!
7. Brown Hairstyle for Asian Guys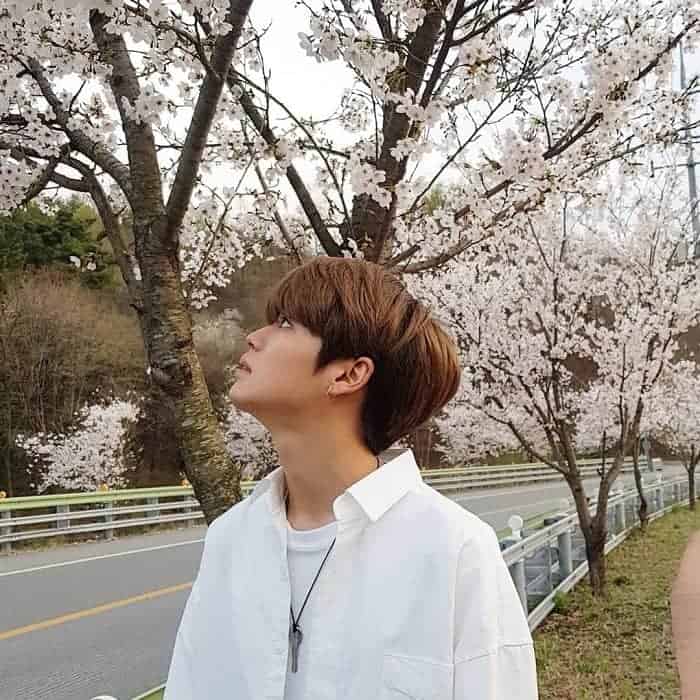 If you're an Asian guy, black hair color isn't your only option. Whether you go for all over color or just a glaze on the top, it'll prove brown is your color!
8. Brown Wavy Hair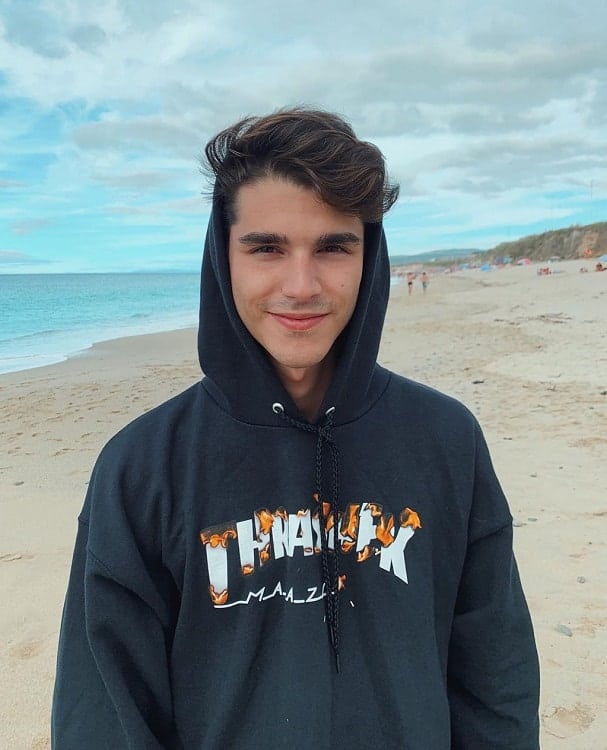 One of our favorite brown hairstyles for men. Bring brown to your wavy hair and your locks will look more luscious. Throw in subtle highlights of caramel for an even more handsome touch.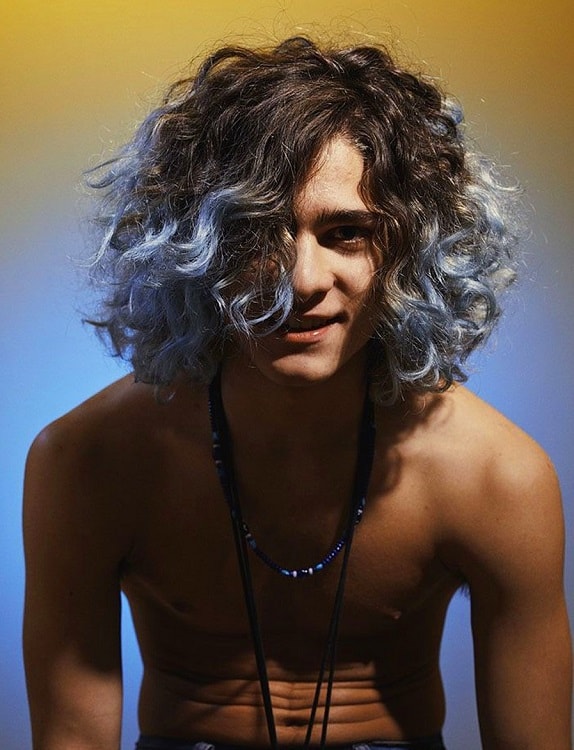 Baby blue highlights at the tips of locks make for a fun way to play with color on brown hair.
10. Chestnut Brown Hair Dye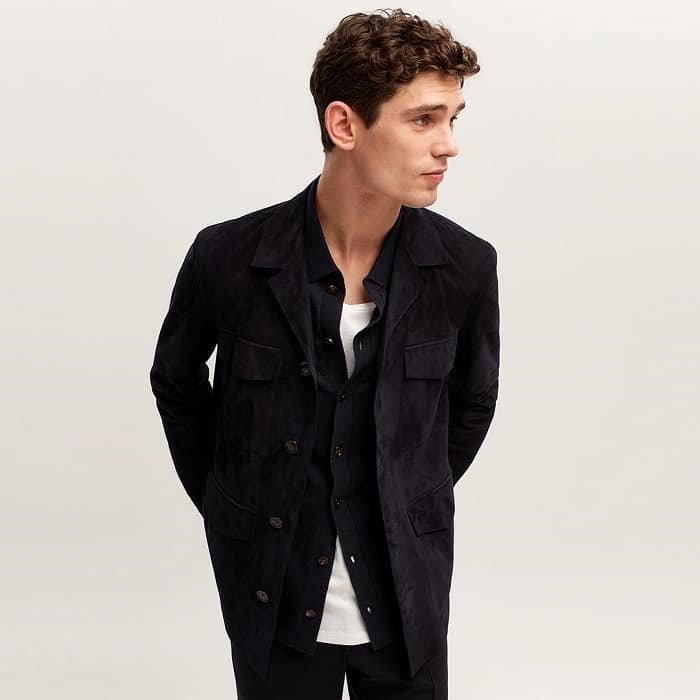 A glossy chestnut brown complements pale to medium skin tones very well and is easy to maintain. It is also a mature color choice for young men to sport.
11. Copper Brown Hair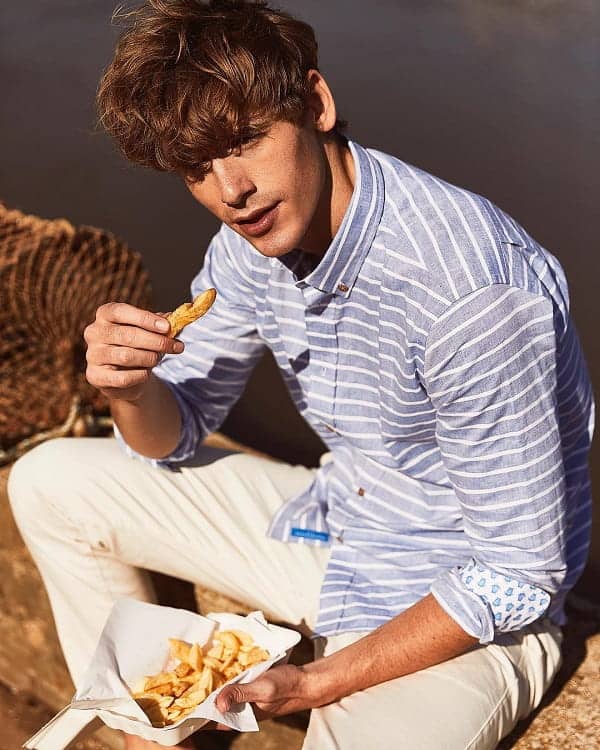 If your skin is on the tan side, choose copper brown hair color for actor Chace Crawford vibes. For the best results, leave your hair on the long side.
12. Reddish Brown Hair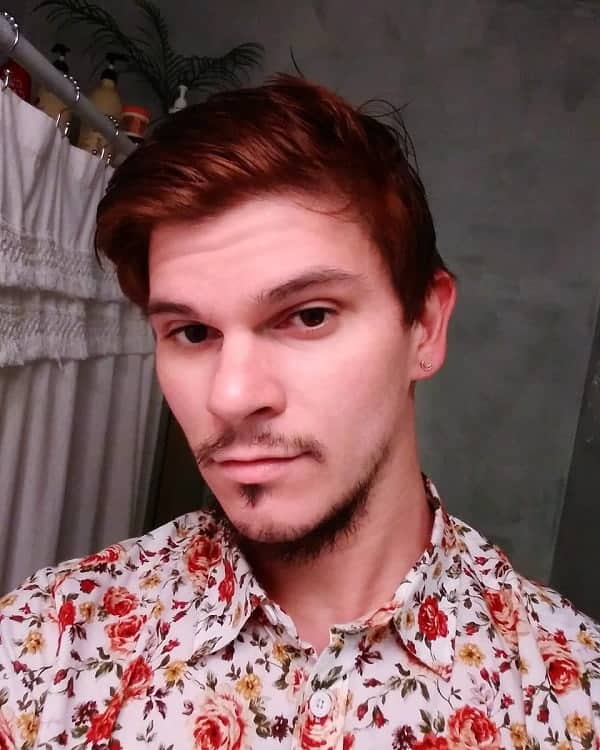 For men, reddish-brown hair color is not very common but if done right, it's a bold color choice and flatters pale skin tones.
13. Golden Brown Hair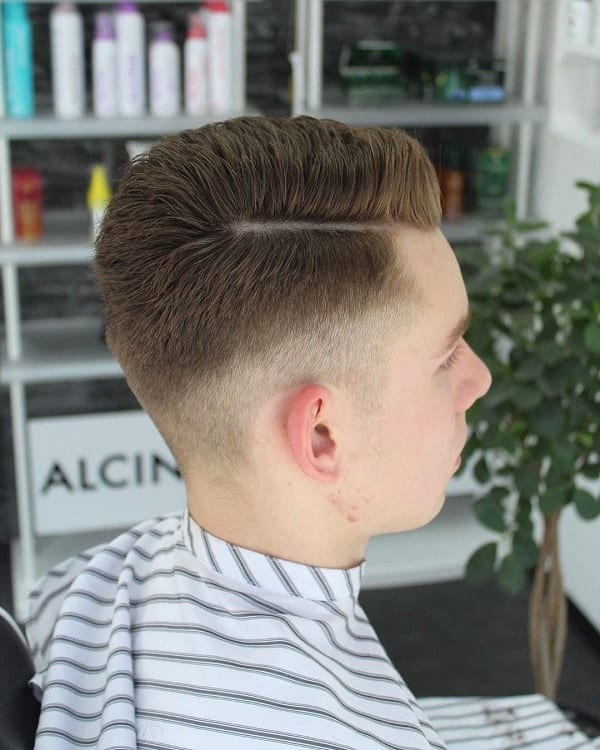 A side part haircut shows of golden brown color beautifully. When summer comes, keep this brown hairstyle for guys on your radar!
14. Brown Curls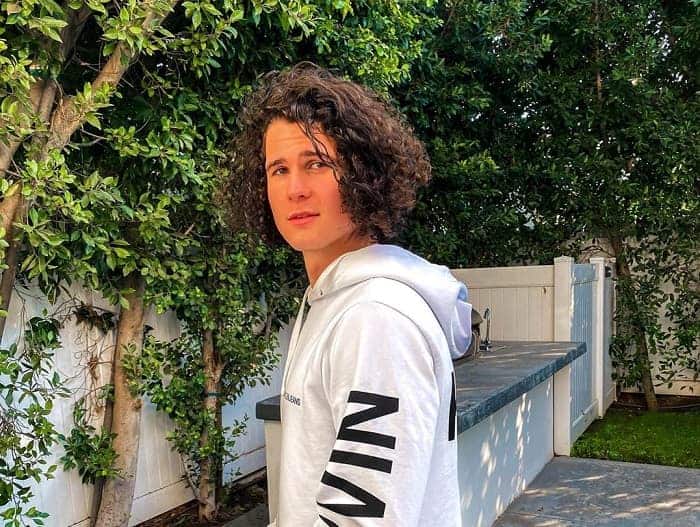 Medium length brown curls may look predictable, but they're a classy choice for men who like traditional color choices.
15. Caramel Brown Hair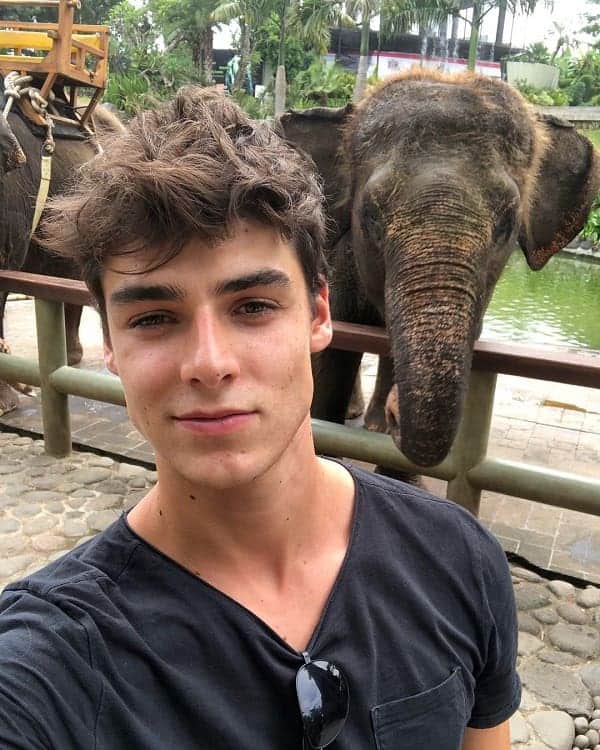 If you have a warm skin tone, caramel brown color is a go-to color choice for hair. It typically matches eyebrows and facial hair effortlessly and is easily maintained.
Your final brown hairstyle should be an expression of who you are. Remember, if you don't like the results, don't walk out of the salon unhappy! Change it up until you're happy and feeling confident. The thing to remember about hair is it grows back and is easily altered – nothing is permanent!