When it comes to men's hairstyles, the possibilities are endless. Brown hair offers a wide range of options for men to experiment with, from classic to modern styles.
Additionally, brown hair provides a neutral base that allows you to experiment with different styles and haircuts. There are many shades of brown when it comes to hair color for men.
Light and dark, copper and golden… but it can be tricky deciphering which shade will work best for your skin tone.
Not all brown shades are made equal. Some shades can make you look better than others, such as dark brown for dark skin and light brown for lighter skin tones.
Let's explore the versatility of brown hair and the various hairstyles you can choose from.
Trendy Brown Hair Ideas for Men
Check out these 15 brown hairstyles for guys to see which one will make you look and feel your best!
1. Light Brown Hair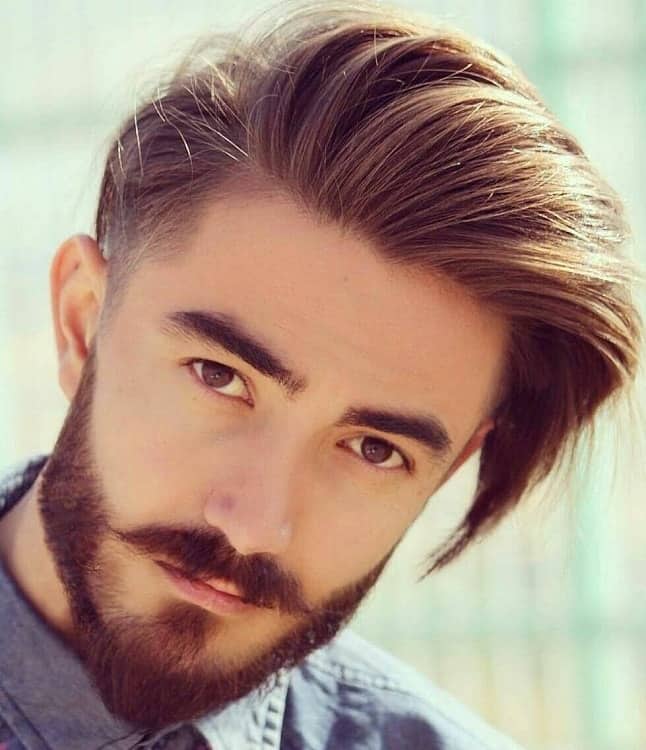 This light brown hairstyle matches brown eyes perfectly for that dark and handsome smoldering look. Match facial hair in the same color tone for consistency.
2. Dark Brown Hair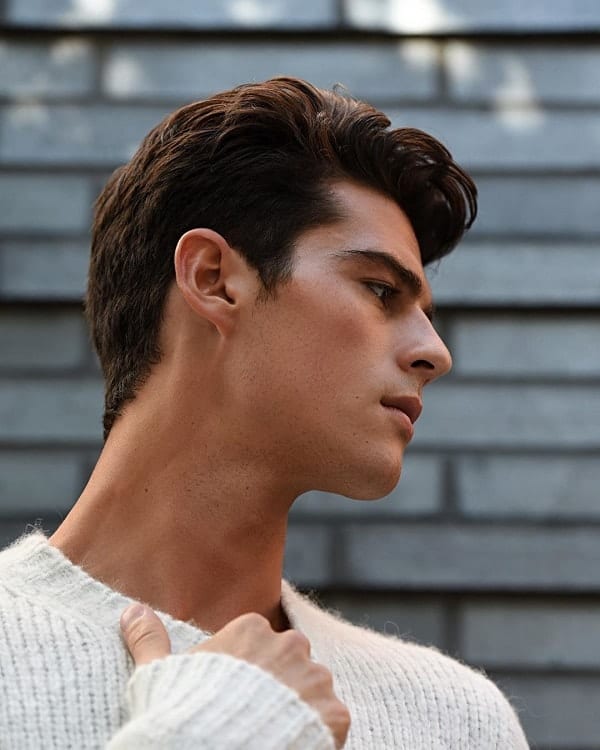 Dark brown hair color works better for men with darker skin tones and if you have green or brown eyes, you'll look even more handsome.
3. Black Man with Brown Hair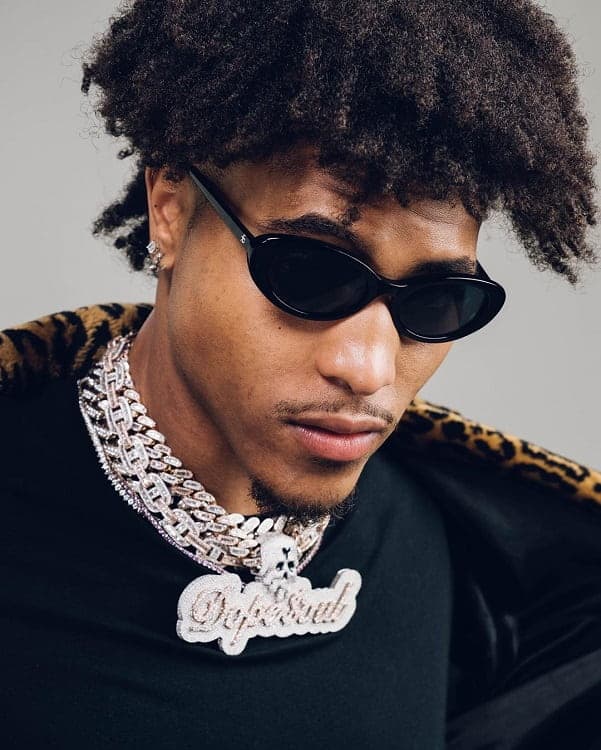 Black hair color looks best on men who have brown or black skin tone. Stick with this dark color for a more natural-looking result.
4. Ash Brown Hair Color
Ash brown hair color always looks supernatural. If you have facial hair, keep the color consistent from bottom to top.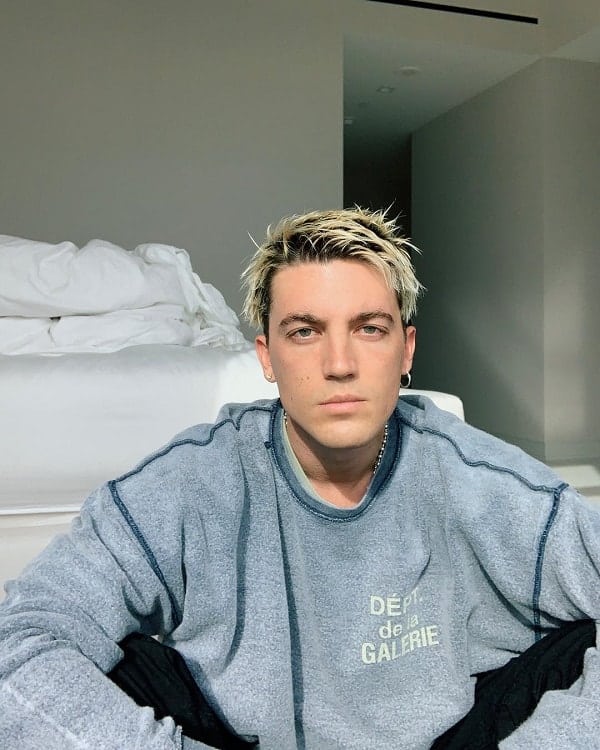 Highlights on brown hair aren't just for boy bands anymore. This color combo looks super hot on any hairstyle. If you prefer long hair, try these long blonde hairstyles for men.
6. Long Brown Hairstyle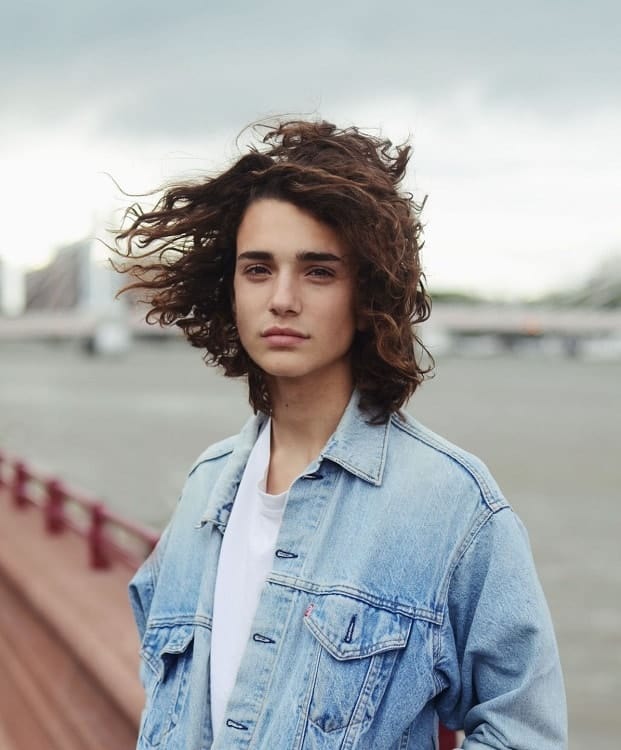 A rich chestnut brown is the way to bring out brown and hazel eyes. If you have medium wavy hair, this is your color!
7. Brown Hairstyle for Asian Guys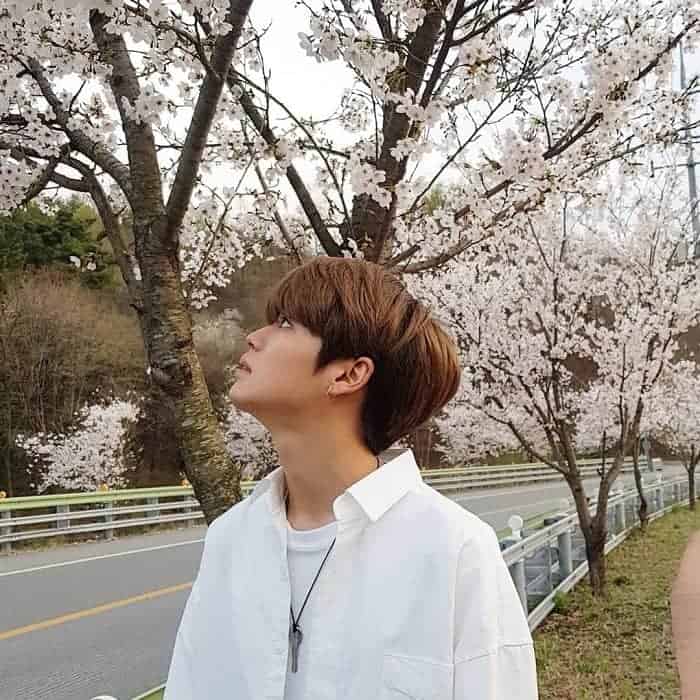 If you're an Asian guy, black hair color isn't your only option. Whether you go for all over color or just a glaze on the top, it'll prove brown is your color!
8. Brown Wavy Hair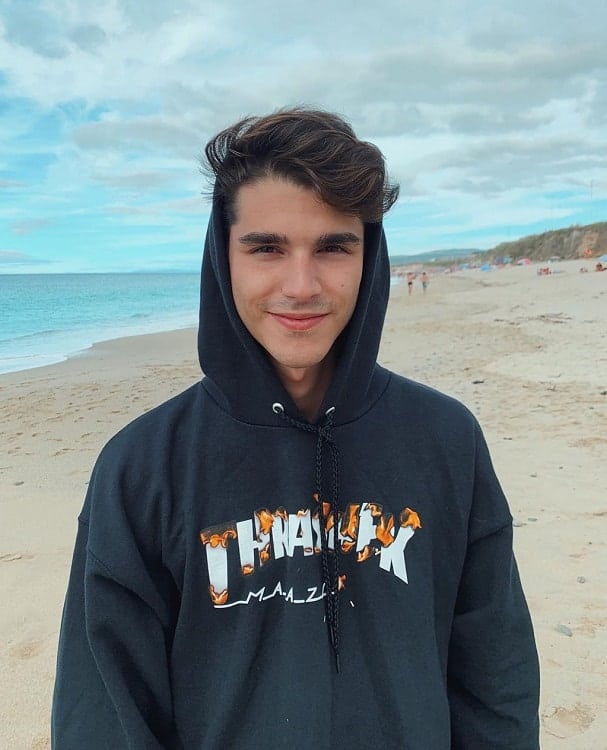 One of our favorite brown hairstyles for men. Bring brown to your wavy hair and your locks will look more luscious. Throw in subtle highlights of caramel for an even more handsome touch.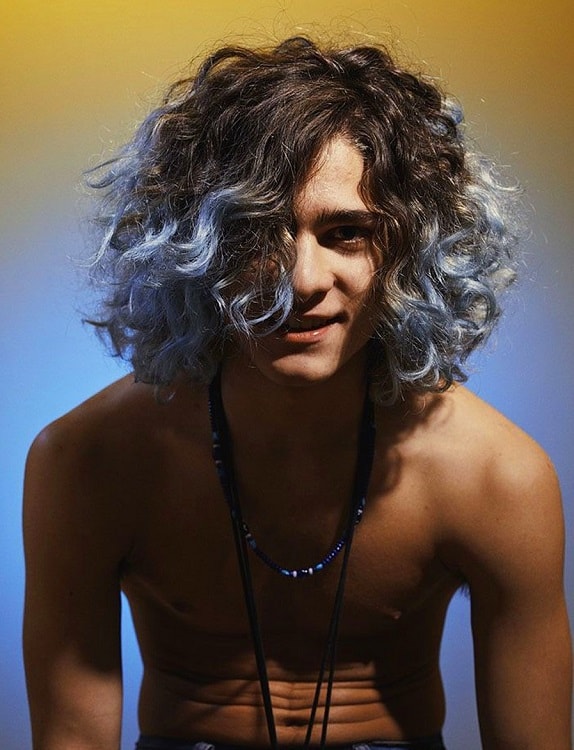 Baby blue highlights at the tips of locks make for a fun way to play with color on brown hair.
10. Chestnut Brown Hair Dye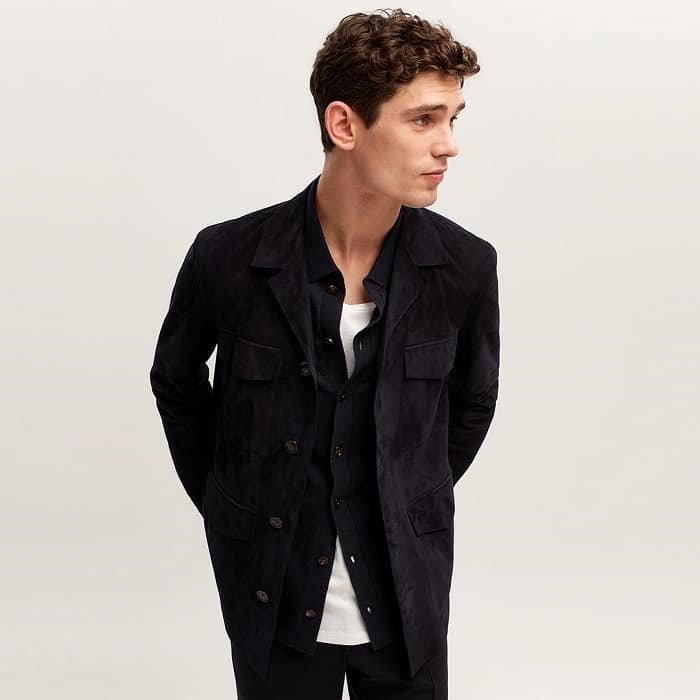 A glossy chestnut brown complements pale to medium skin tones very well and is easy to maintain. It is also a mature color choice for young men to sport.
11. Copper Brown Hair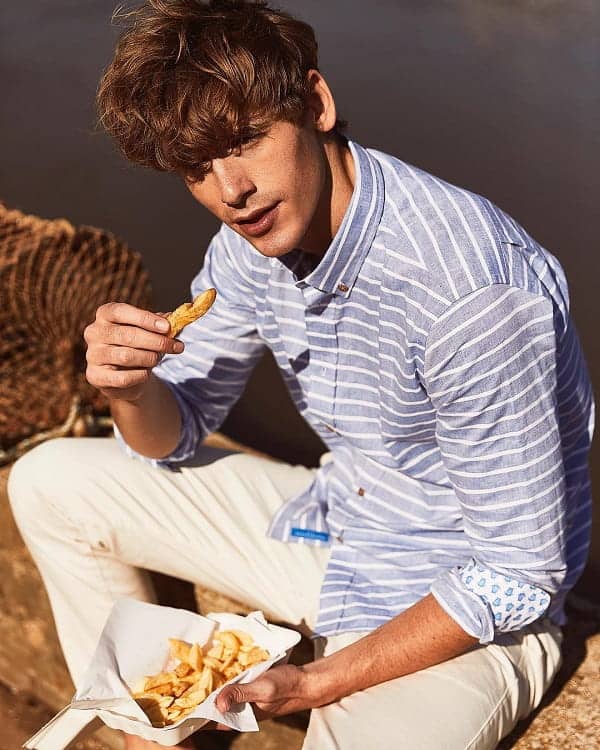 If your skin is on the tan side, choose copper brown hair color for actor Chace Crawford vibes. For the best results, leave your hair on the long side.
12. Reddish Brown Hair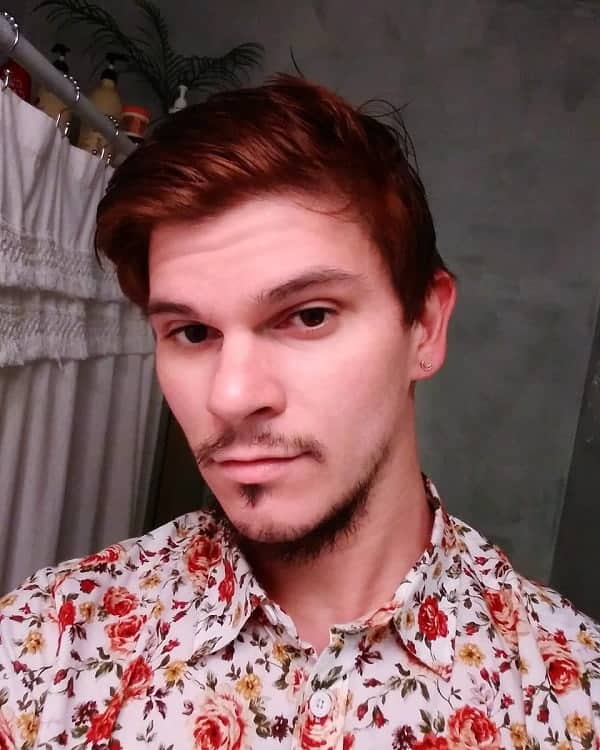 For men, reddish-brown hair color is not very common but if done right, it's a bold color choice and flatters pale skin tones.
13. Golden Brown Hair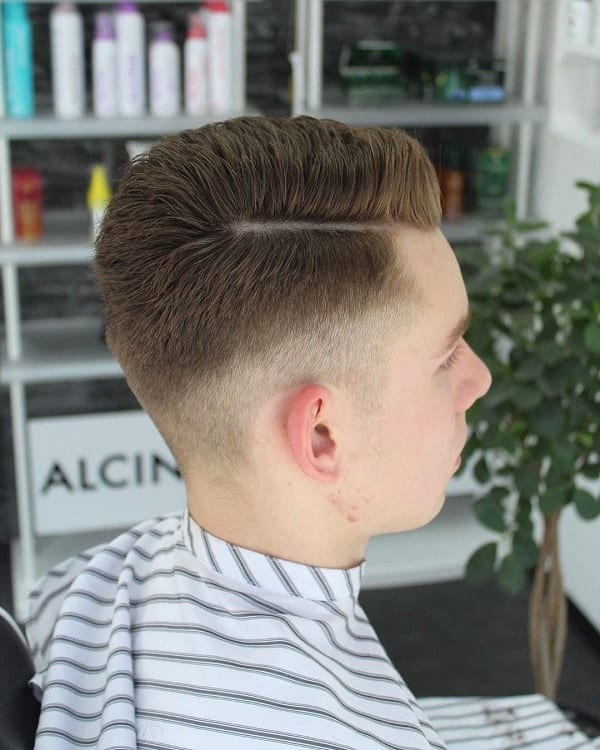 A side part haircut shows of golden brown color beautifully. When summer comes, keep this brown hairstyle for guys on your radar!
14. Brown Curls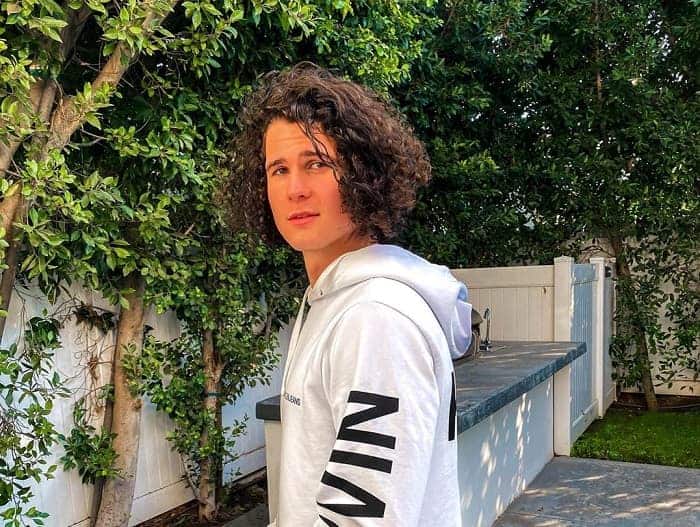 Medium length brown curls may look predictable, but they're a classy choice for men who like traditional color choices.
15. Caramel Brown Hair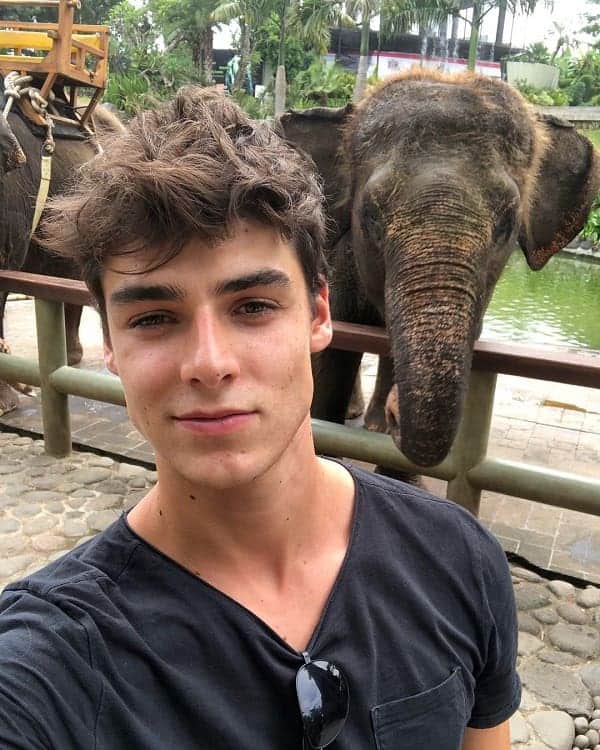 If you have a warm skin tone, caramel brown color is a go-to color choice for hair. It typically matches eyebrows and facial hair effortlessly and is easily maintained.
16. Natural Brown Waves
Natural brown waves are perfect for men who want a low-maintenance yet stylish look. This hairstyle embraces the natural texture of your hair and accentuates the richness of brown color. To achieve this style, apply a texturizing product to damp hair and let it air dry. The result is a relaxed and effortlessly cool appearance.
17. Undercut with Brown Hair
The undercut with brown hair is a modern take on a classic haircut. This style features shorter sides and back, while the top is left longer and styled with brown hair color. The contrast between the faded sides and the brown hair creates a bold and edgy look that is perfect for men who want to make a statement.
18. Slicked-Back Brown Hairstyle
For a polished and sophisticated look, consider the slicked-back brown hairstyle. This timeless hairstyle involves combing the hair back using a styling product to create a sleek and glossy finish. Brown hair adds depth and dimension to this style, making it a popular choice for formal occasions or professional settings.
19. Textured Brown Crop
The textured brown crop is a popular choice among men who prefer shorter hair. This hairstyle involves cutting the hair shorter on the sides and back while leaving the top slightly longer. The hair is then styled with a texturizing product to create a messy and textured look. The combination of the cropped sides and the textured top adds a modern and youthful vibe to your appearance.
20. Brown Quiff
The brown quiff is a versatile and stylish hairstyle that never goes out of fashion. This look features longer hair on top that is styled upward and backward to create a voluminous and textured appearance. The brown hair color adds richness and depth to the quiff, making it a statement hairstyle for men who want to exude confidence and style.
21. Messy Brown Fringe
If you prefer a laid-back and effortless hairstyle, the messy brown fringe is an excellent choice. This style involves keeping the hair longer in the front and allowing it to fall naturally onto the forehead. The hair is then tousled and textured to create a messy yet stylish look. The brown hair color adds a touch of sophistication to the overall appearance.
Your final brown hairstyle should be an expression of who you are. Remember, if you don't like the results, don't walk out of the salon unhappy! Change it up until you're happy and feeling confident. The thing to remember about hair is it grows back and is easily altered – nothing is permanent!
How to Maintain Brown Hair?
Maintaining brown hair color requires some care and attention to ensure that the color remains vibrant and beautiful. Here are some essential tips to help you maintain your brown hair color:
Opt for shampoos, conditioners, and other hair care products that are specifically formulated for color-treated hair. These products are designed to be gentle on your hair while preserving the color and preventing it from fading.
Washing your hair too frequently can strip away the natural oils and color from your hair. Try to limit washing to every two to three days, or use dry shampoo in between washes to keep your hair fresh without over-washing.
When you do wash your hair, use cool or lukewarm water instead of hot water. Hot water can open up the hair cuticles and cause the color to fade faster. Cooler water helps seal the cuticles, locking in the color and keeping it vibrant.
UV rays from the sun can fade hair color, including brown shades. Whenever you're spending prolonged periods outdoors, protect your hair by wearing a hat or using hair products that contain UV filters. This will help shield your hair from the damaging effects of the sun.
Chlorine in swimming pools can cause brown hair color to turn brassy or greenish. Before swimming, wet your hair and apply a leave-in conditioner or hair oil to create a protective barrier. After swimming, rinse your hair thoroughly to remove any chlorine residue.
Brown hair color can fade over time, and new hair growth can create a noticeable contrast. Visit your hairstylist regularly for touch-ups to maintain the vibrancy of your brown hair color and ensure a seamless transition between colored and natural hair.
By following these tips, you can help extend the life of your brown hair color and keep it looking fresh and radiant for longer periods. Remember to consult with your hairstylist for personalized advice and recommendations based on your specific hair type and color.
FAQs
1. Can I dye my hair brown if I have a different natural hair color?
Yes, you can dye your hair brown even if you have a different natural hair color. However, it's recommended to seek professional assistance to achieve the desired shade of brown and to ensure the coloring process is done correctly.
2. Are there specific brown hair colors that suit certain skin tones better?
While brown hair is versatile and can suit various skin tones, certain shades of brown may complement specific skin tones better. Cool-toned skin often pairs well with ashy or cool brown shades, while warm-toned skin can be complemented by warmer brown tones.
3. How often should I touch up my brown hair color?
The frequency of touch-ups will depend on how fast your hair grows and how noticeable the root regrowth is. On average, touch-ups are recommended every 4-6 weeks to maintain the color's vibrancy and cover any visible roots.