Most moms adore blonde hairstyles for their boys because if the young man has a bright beautiful blonde hair, you can't just hide that fantastic nuance, don't you?
Even if he has straight or curly hair, you'll be able to get him a stunning blonde hairstyle for boys. This way, the little gentleman can pull off a medium or long haircut that will undoubtedly make his mesmerizing hair shade pop out!
Blonde Hairstyles for Boys
We have gathered 8 inspiring blonde hairstyles for boys that'll be your guide in getting the best out of your son's hair!
1. Blonde Scene Hair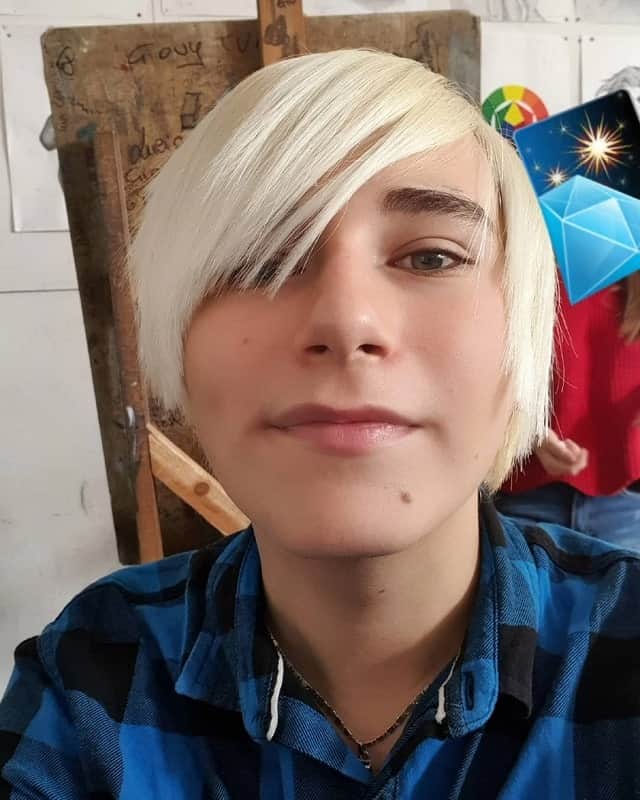 Most teenagers adore and want scene hair, and your guy can get it too by wearing his bangs on one side, covering his face. He also needs a hairdryer or an iron to make each strand perfectly straight. He'll become more confident and will show his bubbly personality!
2. Blonde Curls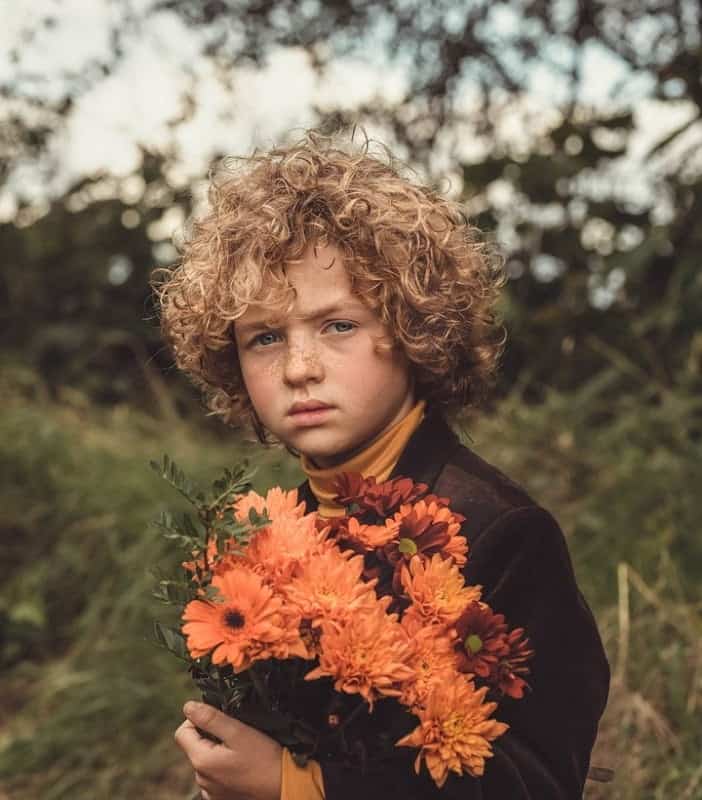 Remember those small curly angels that represent innocence and purity? Your little man will look like one of them if choosing a medium length for his curls. Each ringlet will have bounce and movement, making him look adorable all the time. Keep in mind that this is one of the best blonde hairstyles for boys!
3. Boy With Short Blonde Hair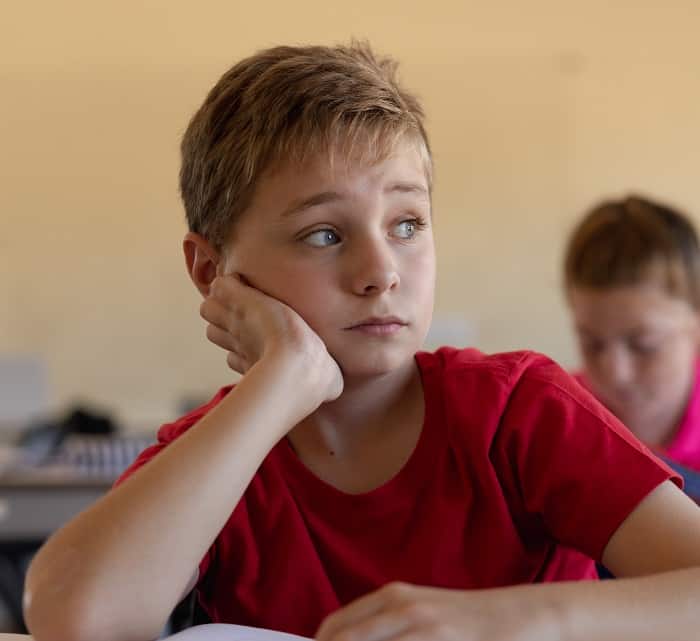 4. Black Boy with Blonde Hair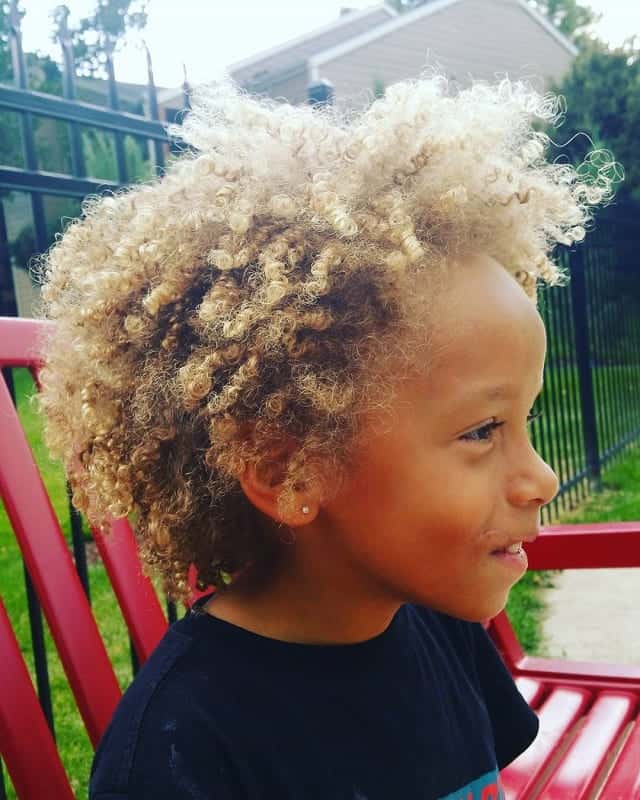 A medium hair length for your Afro-American boy will show off his stunning coils and also give them texture and shape. Don't cut the hair too short; you want everybody to admire his natural locks.
5. Dirty Blonde Hair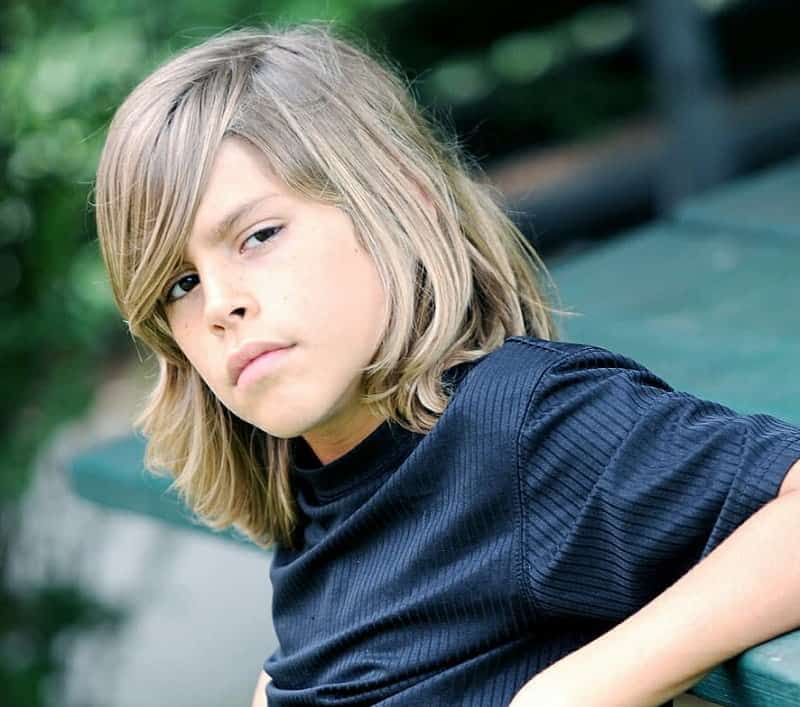 Natural dirty blonde hair is a rare color, and many women will pay a lot of cash to get it. If your little man has it, trim his hair using layers, with bangs styled on one side. This way, you will emphasize this stunning natural shade, and he'll get all the compliments. Such a gorgeous blonde look for boys!
6. Boy's Long Blonde Hair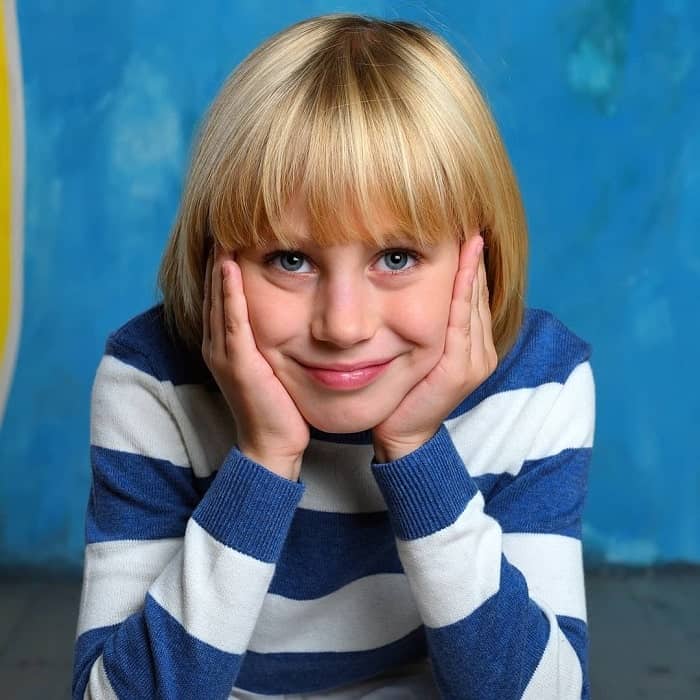 When your guy has blonde yellow hair and blue eyes, be sure that a long haircut with bangs will frame his face and draw all the attention on his mesmerizing look.
7. Strawberry Blonde Hair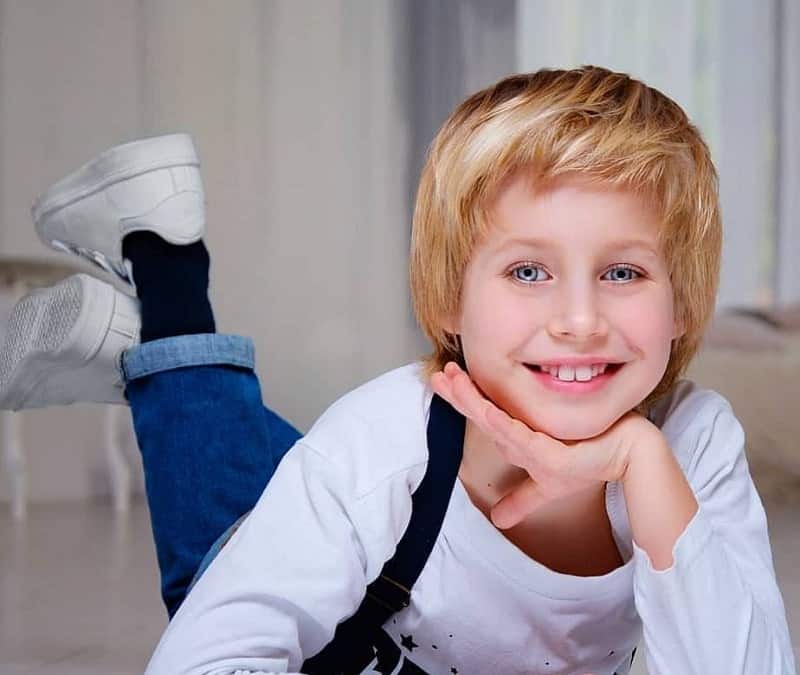 Not too many girls and boys can be the lucky bearers of a beautiful strawberry natural blonde color! If your boy is among them, get him a medium haircut with short bangs and long sideburns to gorgeously frame his face features.
8. Boy with Blonde Hair and Blue Eyes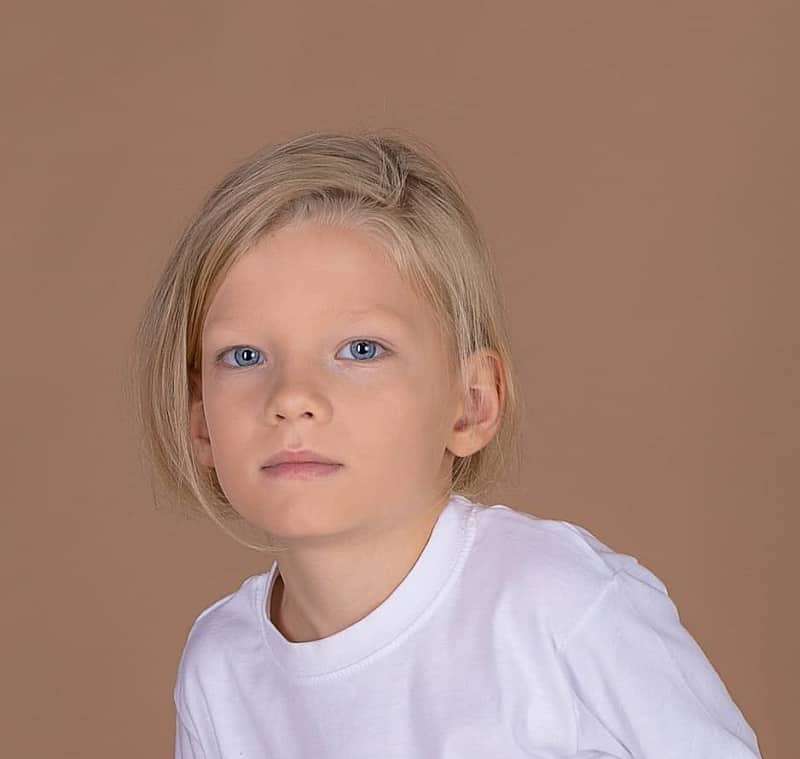 This fine little gentleman can crush any girl's heart at any age, right? He melted ours with those messy blonde locks and deep blue eyes. If your boy looks the same, recreate this hairstyle by keeping his bangs in medium length and swipe them on one side.
Have you decided which one of these images above represents the best blonde hairstyles for boys? When styling those bright locks, remember that your child needs haircuts that don't stand in their way while playing and which make him look amazing at the same time.
Short bangs that don't get in his eyes or long hair that can be pinned in a ponytail are among the options. However, you can also pick shorter hairdos and still show off his beautiful blonde hair, right?