Faded hair and beard is a fantastic way to frame your face and look stylish and fresh every day at work or when you go out with your friends to watch the game. Here are some awesome fade haircuts and compatible beard styles.
Fade Hairstyles With Beard
Trim your sides gradually and add dimension to the top. Create some bangs and point them upwards. For the beard, get an excellent cut and let your mustache frame your lips.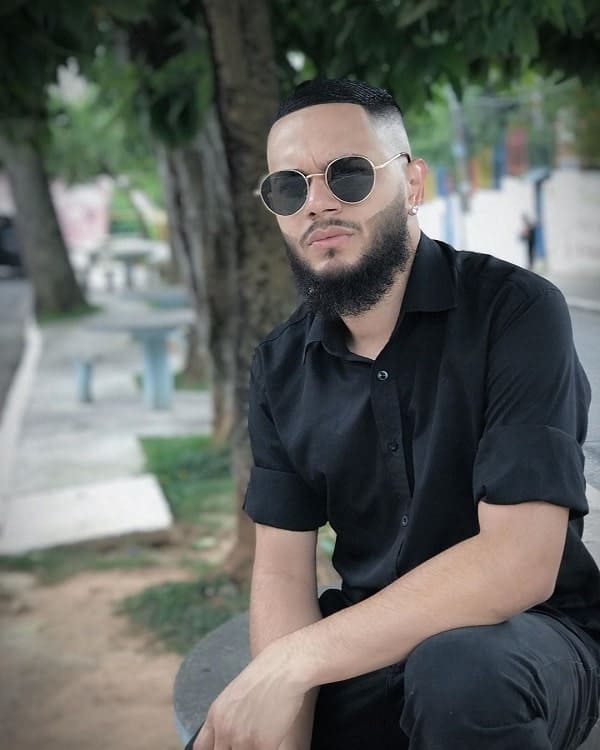 Use a razor cut to give your beard a better definition of your cheekbones. For your hair, fade your sides and back and make your top hair stand out with some hair wax and a clean cut.
3. Drop Fade for Bearded Men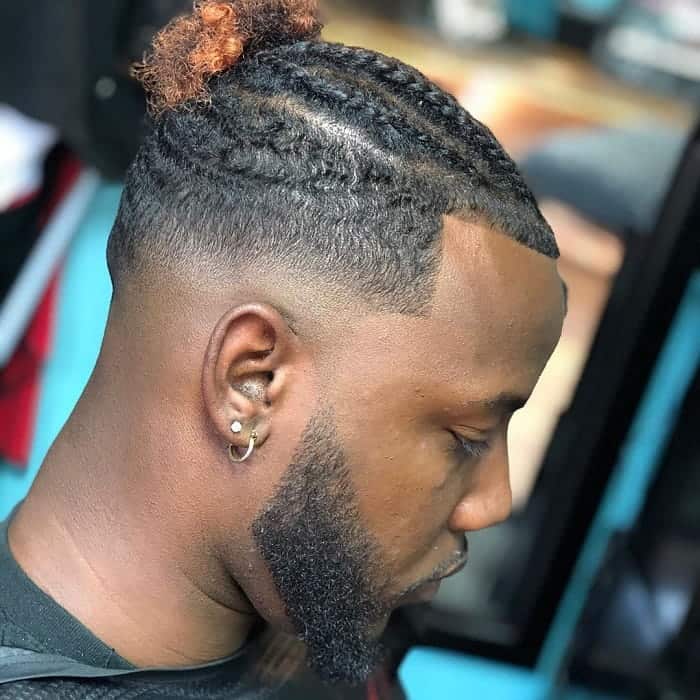 Create a faded trim in the lower part of your head and do something spectacular for the top. Cornrow braids can be a fabulous option for you, and you can give them a nice touch with a well-defined frame for your face.
Drake is a real icon when it comes to this faded hairstyle. He adopted a haircut with really short bangs, and he wears his beard well-trimmed and neat.
5. Black Man With Faded Hair and Beard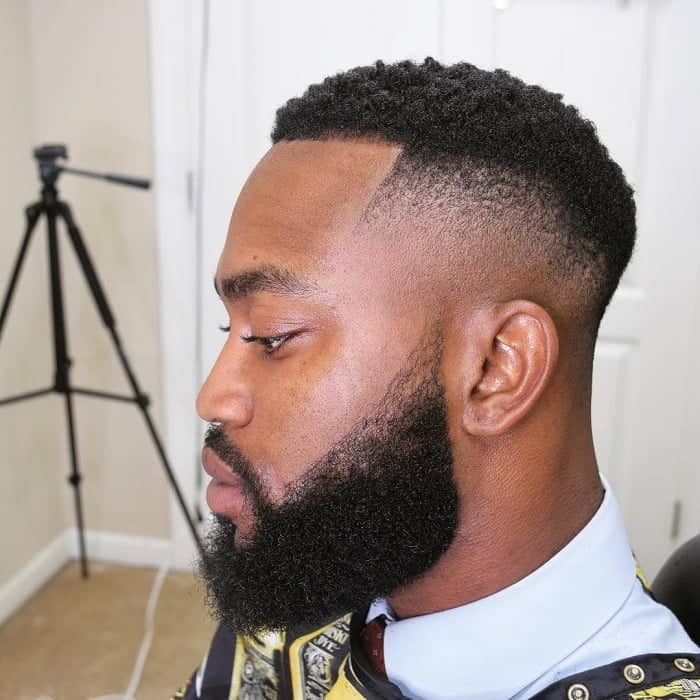 If you are a black man, define your cheekbones with a clean-cut for your beard and let your mustache beautifully frame your big lips. Say bye-bye to all those moments when you had to style your dense Afro hair! This faded hairstyle is the best solution!
6. Bald Fade And Ducktail Beard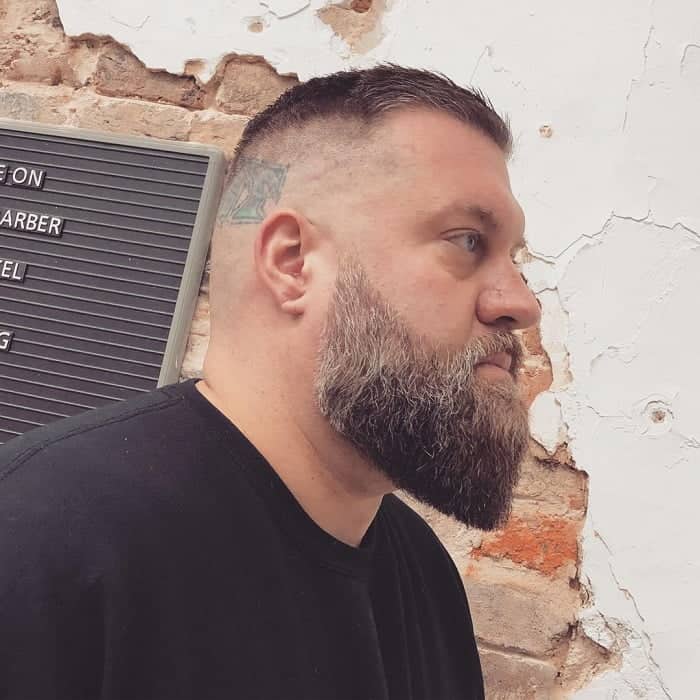 A bald fade is ideal for men that have tattoos on their scalp and really want to show them off. Ducktail beards are extremely popular at the moment, so you can choose to complete your look with this hairstyle.
7. Faded Hair + Full Beard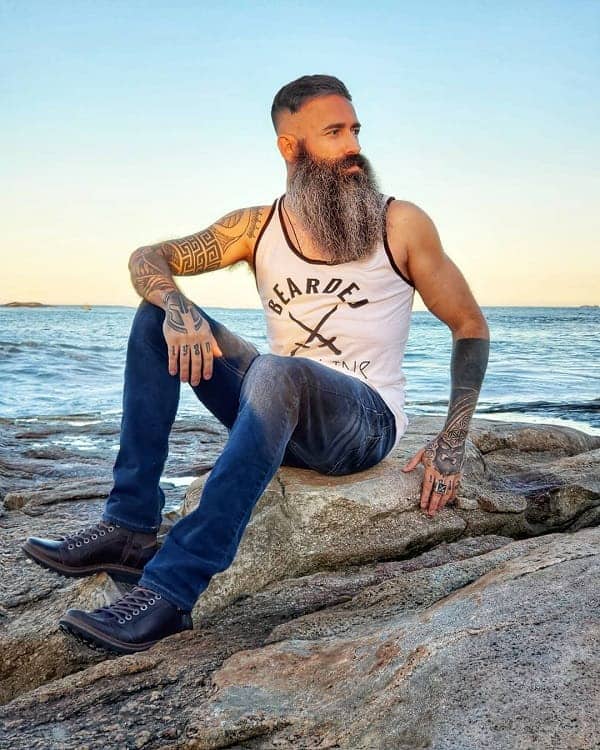 Draw all the attention on that long, luxurious beard that will make you stand out wherever you go! Create a faded haircut and let your gorgeous beard loose!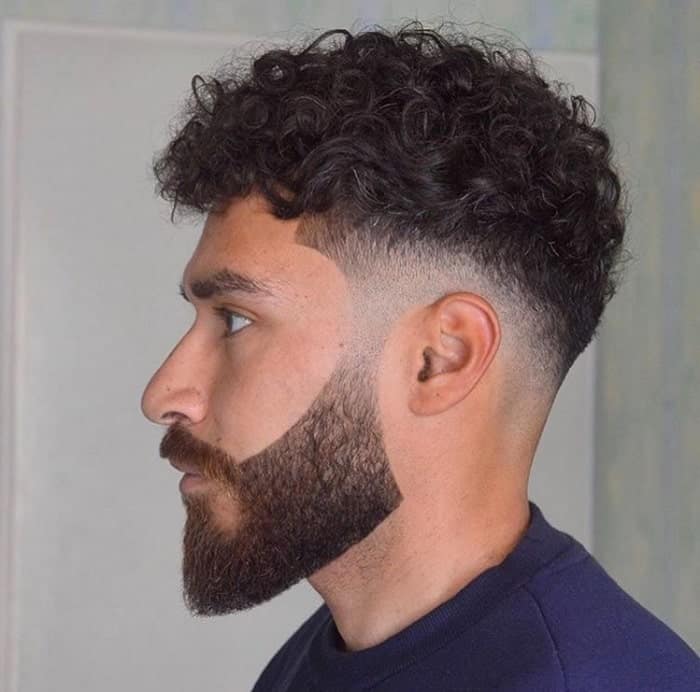 Whenever you want a low-maintenance hairstyle for your gorgeous curly hair, taper hairstyling is just the thing you need. Make your beard look perfect with a well-designed razor cut.
9. Buzz Fade And Beard
Maluma loves a short boxed beard the highlights his gorgeous eyes and makes him look manly and sexy. If you want to recreate this look, choose a buzz fade hairstyle, and you are ready to conquer the world, just as he did!
10. Short Beard + Fade
This is a gorgeous mix that you should certainly try! Choose a faded hairstyle not only for your hair but also for your beard. This way, in the ear zone, your beard will beautifully blend with your sideburns.
11. Side Shaved Long On Top Hair + Long Beard
It doesn't matter the age; you can look cool and hip anytime! A short faded haircut with top hair flipped on one side will totally compliment your long gorgeous beard an mustache.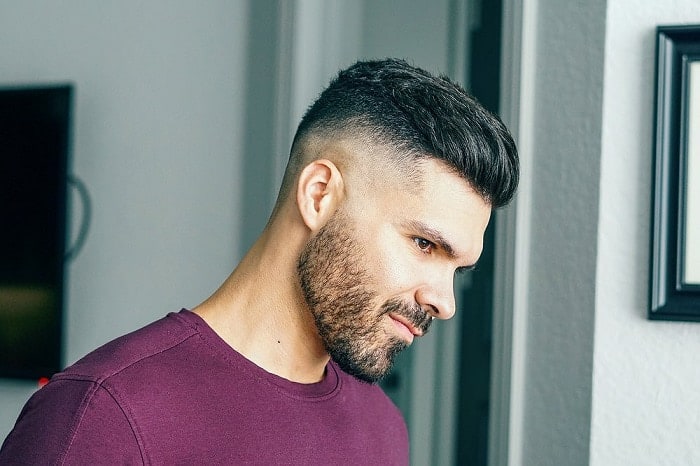 If your beard is rare, keep it short and create a clean fade for your hair. To add dimension to your top, comb your hair on the back and keep it fixed with some hairspray.
13. Temp Fade + Beard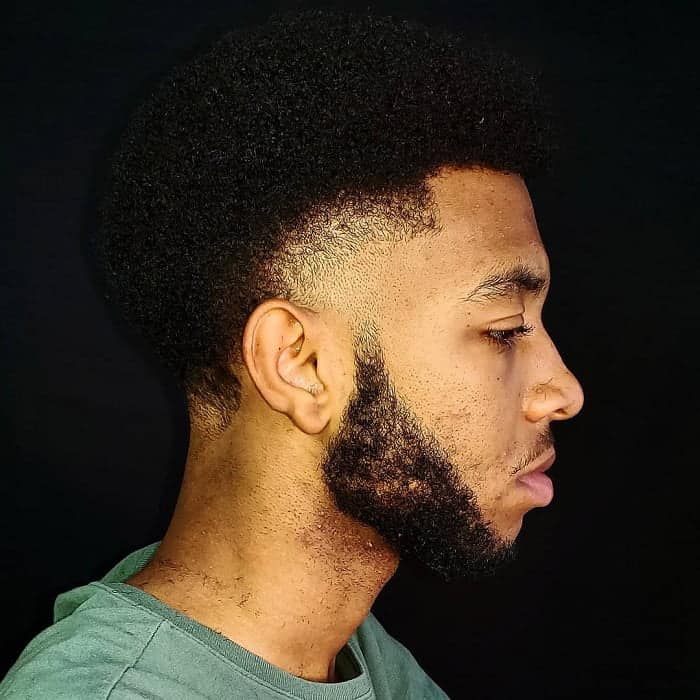 Give your Afro American hair high definition with a hairstyle that is faded around your temples. It will look like a full mohawk, and it will beautifully match your beard.
Create a faded trim on your back and sides to accentuate the longer top. Pass your hand through it to comb it backward, and you will look so hip! Create a ducktail shape for your beard.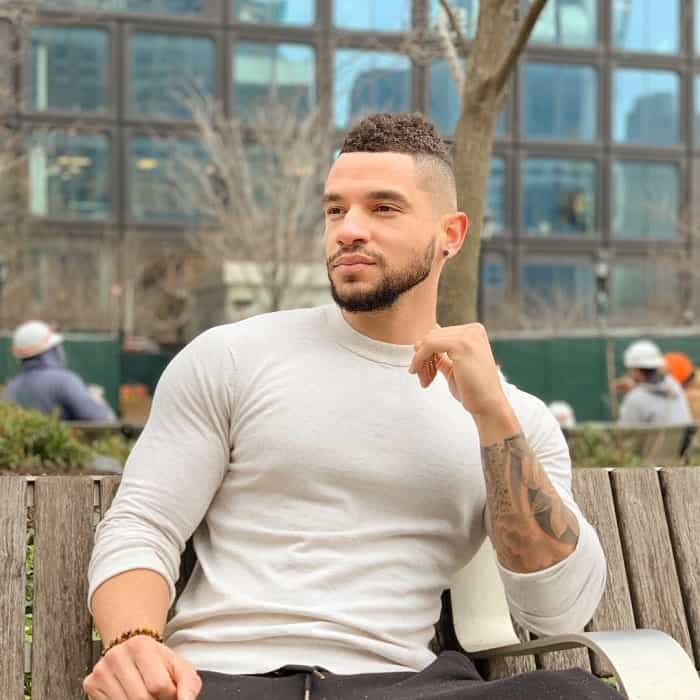 Create a high fade haircut and trim your Afro hair. This drop fade for man will look fantastic if you choose to combine it with a short beard.
Faded hairstyles for men have a gorgeous effect when it comes to highlighting the top area. These are low maintenance haircuts that make you look neat and can be easily combined with many styles of beards.