If you are a black guy with straight hair know that you are one of the rare ones! Having naturally straight hair (yet being an African-American) is actually a true blessing. It is often not common for black men to have straight, lightweight and flat hair strands, but it is actually an amazing advantage.
Why? You get to choose among many different hairstyles, you can switch your hairdo back and forth, and you can enjoy the variety!
How to Style Black Men's Straight Hair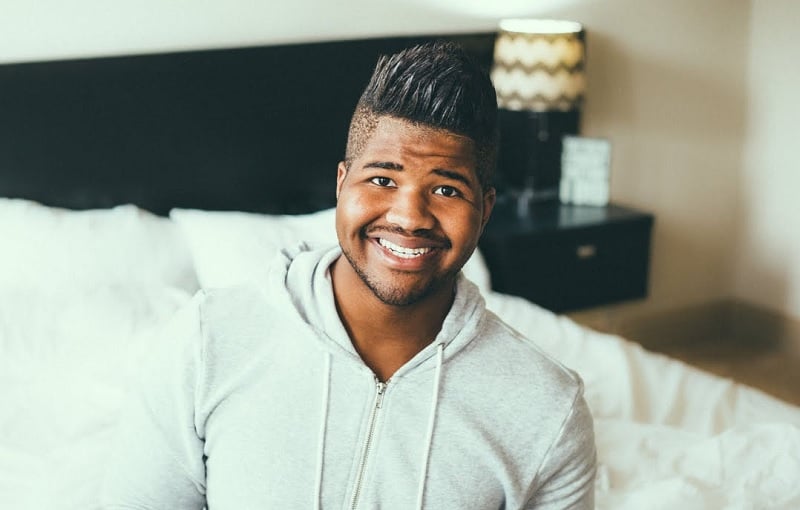 If your hair is naturally thin, short and flat then you are in luck since you won't need to do a lot with your hair. However, black guys who are trying to maintain and straighten their natural hair should do the following:
Step 1: Use defrizzing hair products to soften your strands. You can use a defrizzing hairspray as well as some keratin based shampoos to soften your strands and this way you can easily brush through your hair.
Step 2: Once your hair is lighter and easier to comb through you should use a wide tooth comb to brush it out. Also, make sure you brush your hair after it's been towel dried since it won't break or split in this case.
Step 3: After everything is clean and brushed out it is time to part it. Part your hair in the middle, or a bit more on the sides. Seal the deal with some long-lasting and high-quality hairspray which will keep your hair in place till the next wash. Also, read how to care for black men's hair here!
Watch The Following Tutorial to Learn How to Style Straight Relaxed Hair for Black Men
Best Straight Hairstyles for Black Guys
If you are interested in finding the ideal hairdo for you, here we have some of the best 15 black men's straight hairstyles for you to consider.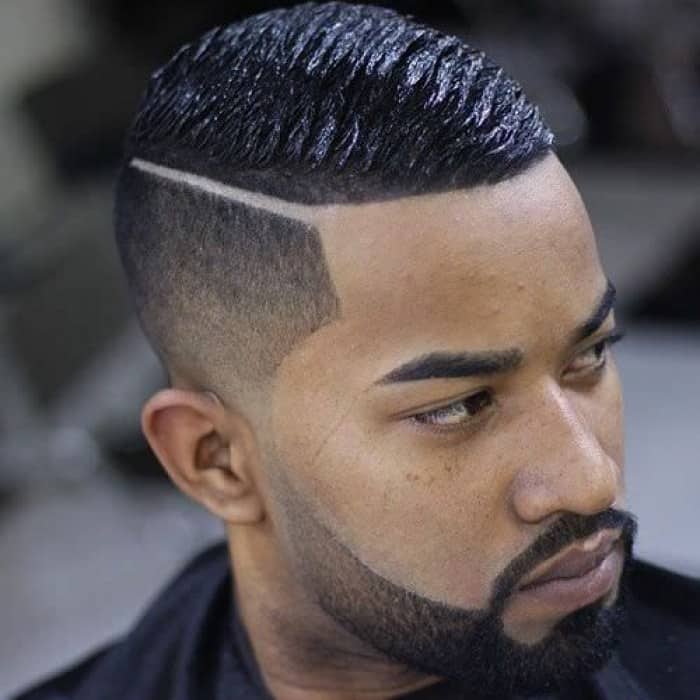 By going for this precise haircut you are actually going to emphasize the beauty of your naturally thicker hair, as well as eyebrows. This black men's straight hairstyle is easy to maintain, and it will suit workaholic men the best.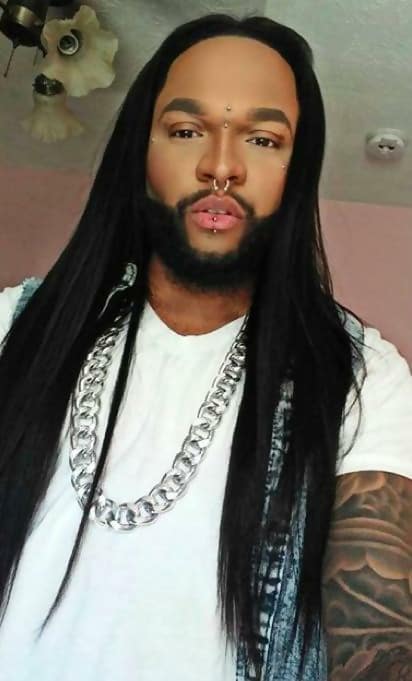 If you are blessed enough to have long, thick, healthy, and strong flat hair why not grow it out? Although it can be a hassle to blow out and blow dry, this straight hairdo for black men is very attention seeking, and you might want to give it a go. You can also air dry it in the Summer in order to save some time.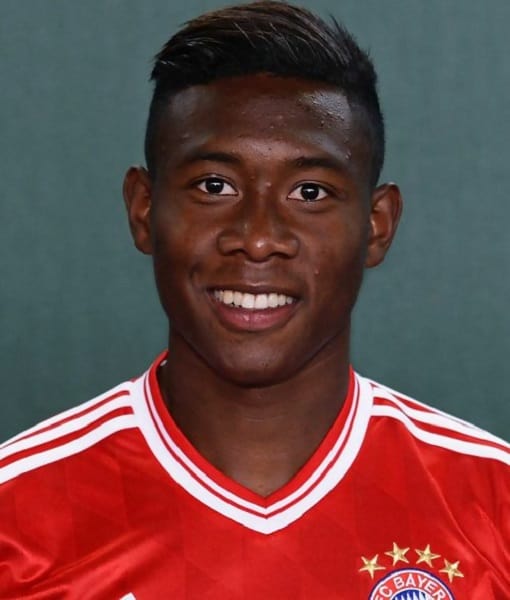 This defined side swept fade can accentuate your head shape in a heartbeat, which is why black men with oval head shape should go for this straight hairstyle. It is complimentary on them, and it is not too hard to achieve either.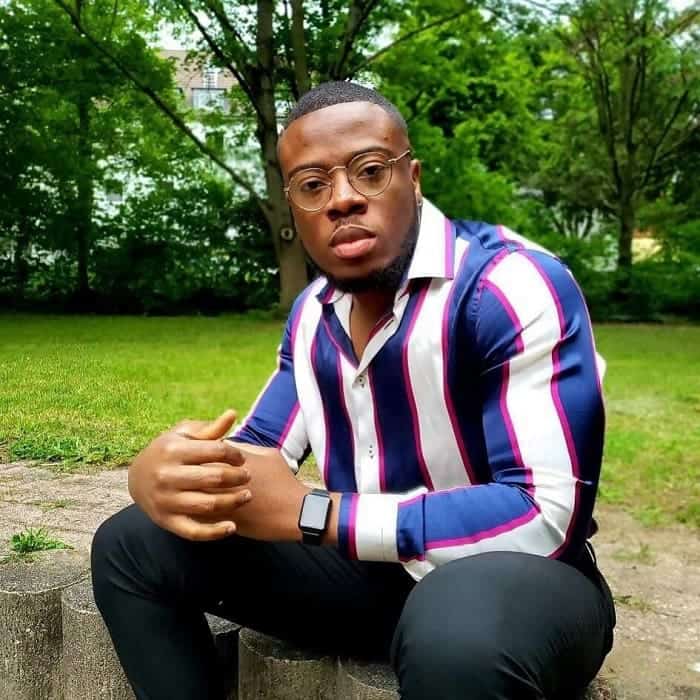 If you are a fan of simple looks and you value simplicity, why not go for a short straight hair for black men? It can look very edgy and fashionable once paired up with some nice eyewear, as well as bright neon colors.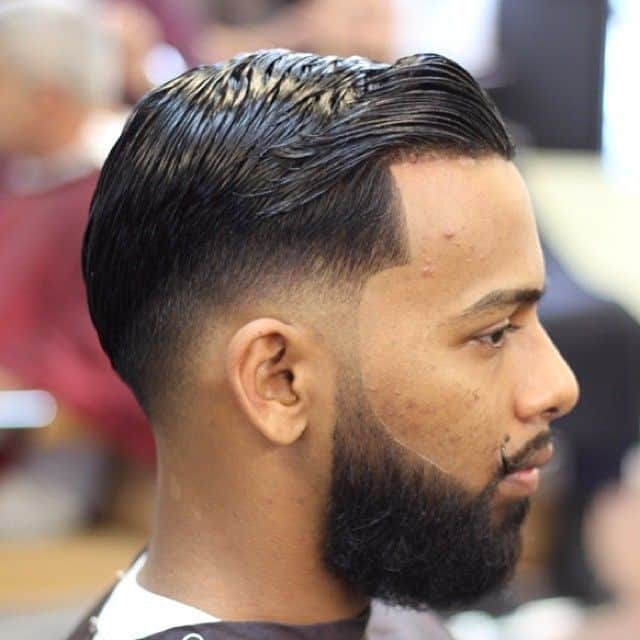 This defined haircut will emphasize your manly side and is ideal for guys who can grow out some facial hair. If you are a fan of faux hawk haircuts, make sure you go for this hairstyle for black guys with straight hair.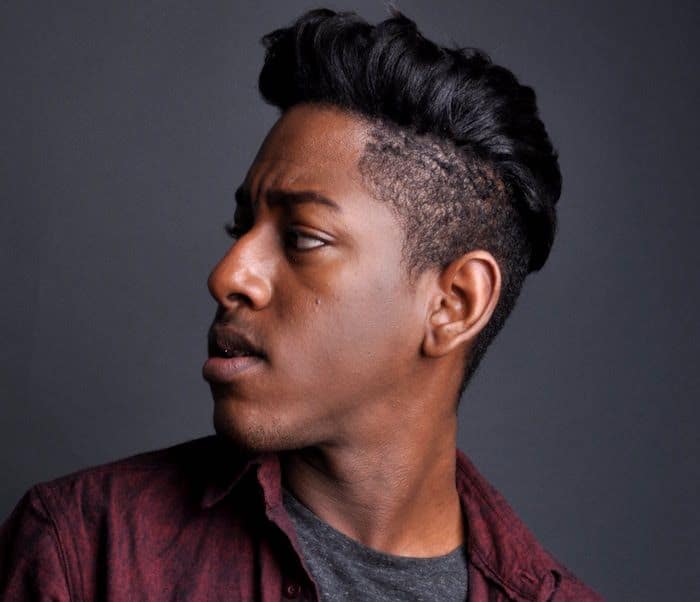 If you have a defined upper part and you want to accentuate it go for some hair gel and apply it evenly and sparingly throughout your hair. Shorter sides will give out an illusion of even more voluminous top.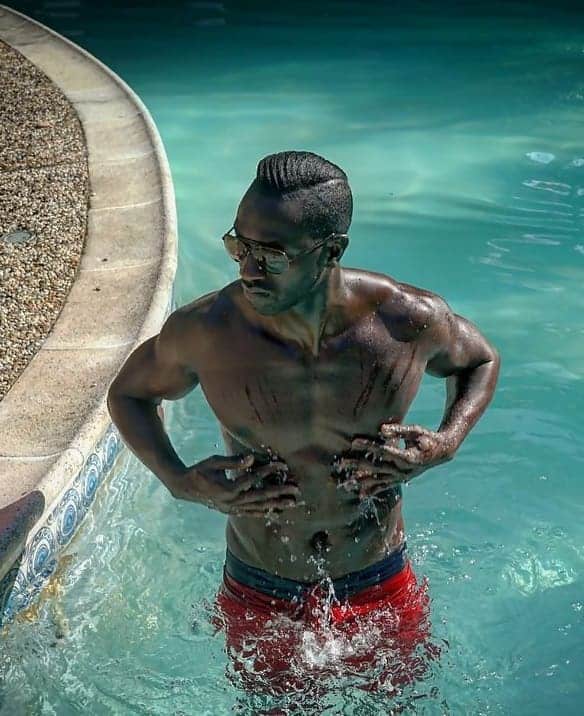 This defined and professionally done undercut will look great on some athletes. If you have straight hair, go for shorter sides and leave your bangs voluminous and combed backward. This is a killer look for black men with straight hair, and women will love it!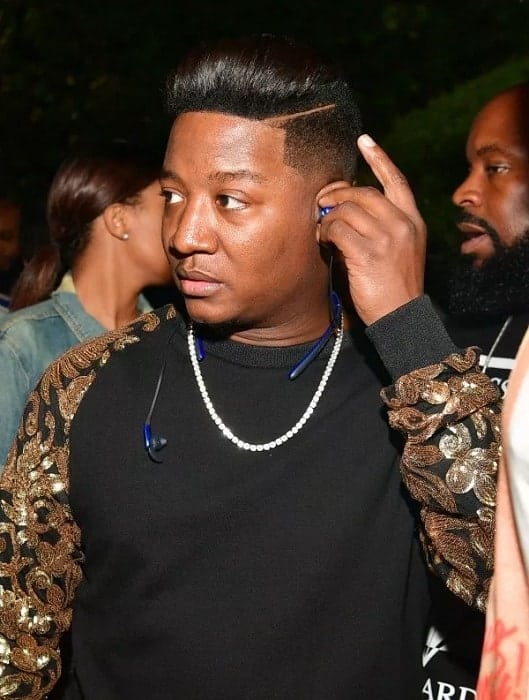 If your hair is naturally frizzy or it has some texture make sure you use a lot of defrizzing products to tame it down. You should also use a high-quality comb to brush out and slick back all the unwanted baby hairs. This is one of the most popular straight hairstyles for black guys.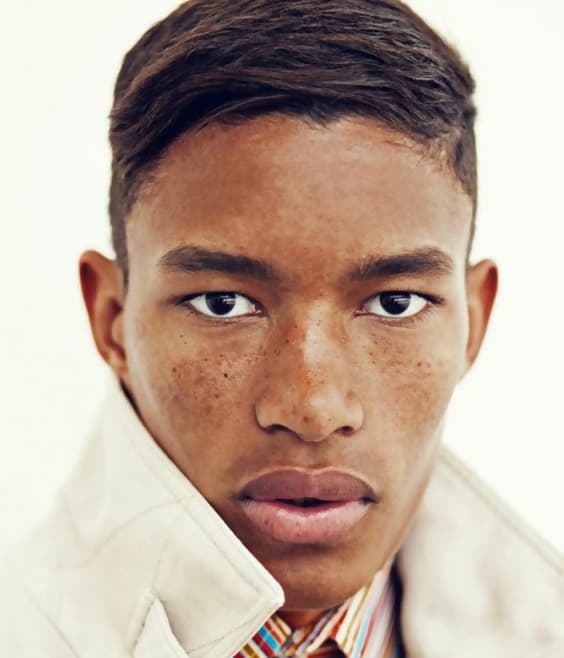 If you are one of those rare black men with straight hair know that you are a unique specimen, but you can still style and slay your looks. For instance, guys who have a lot of volume at the top part of their head should go for a side slick back look. It can look sophisticated, plus it is easy to achieve.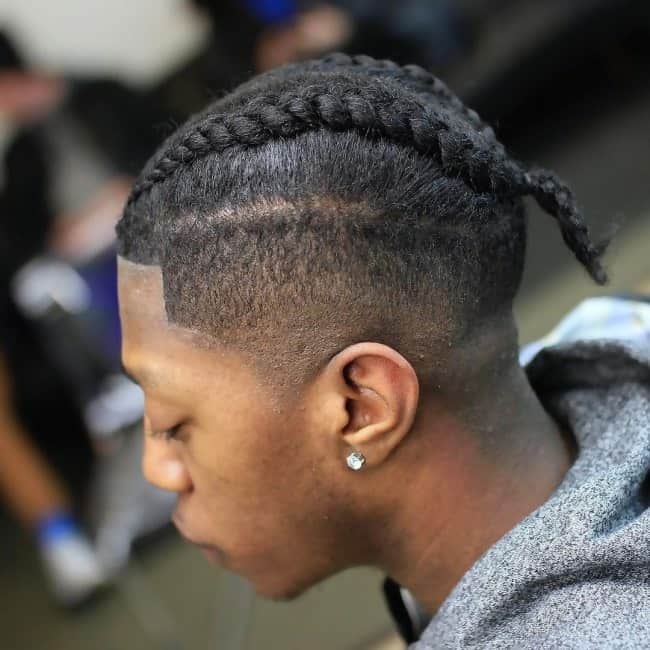 Short braids are always an unusual but attractive statement piece for men of all ages, especially those who crave attention. By going for this black men's straight hairstyle you will actually save some time when getting ready since you can go for 2 weeks without washing your hair! If you want to save some time and still look good, this is a must hairstyle for you.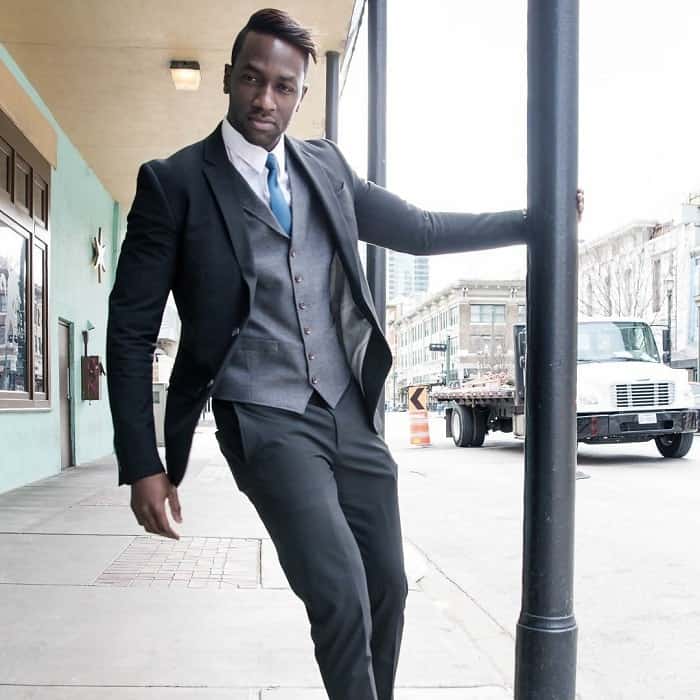 Black guys who have straight hair and who need an '' office friendly '' hairdo can easily stick with the high side fade. It is sleek, easy to achieve, and ideal for any age group, as well as any profession.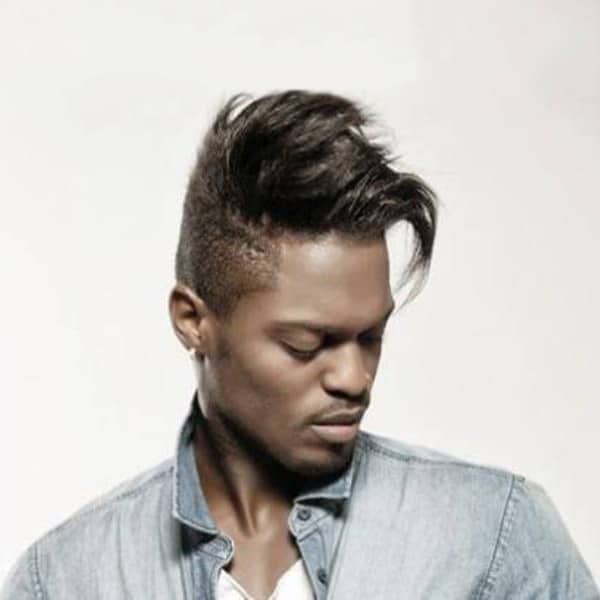 If you are a fan of spiked up bangs, this is another hairstyle for black men with straight hair. It is playful and it gives out a young vibe, ideal for guys who are still in their 20s. If you don't mind and you actually prefer using hair gel on a daily basis, you are actually going to enjoy this style.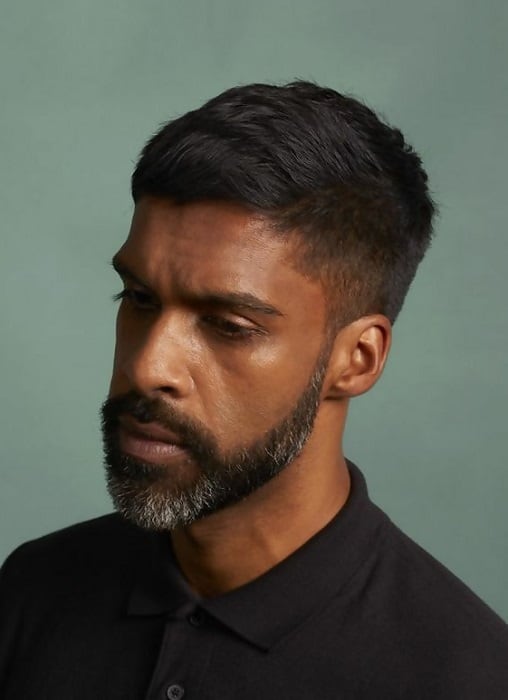 If your hair is naturally thick, voluminous, and it doesn't require any hair care products, why not get a voluminous Caesar cut? It is relaxed, easy to maintain, and it will look the best once paired up with some facial hair.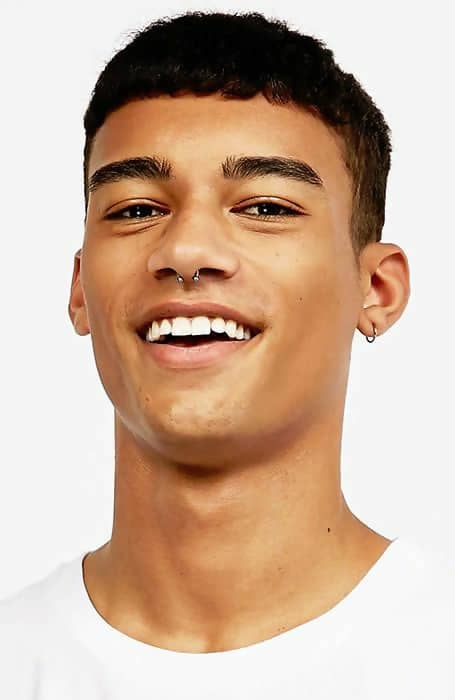 If you have short fringe bangs then wear this straight haircut for black men proudly! Shorter bangs leave it a cool vibe, and are low-maintenance, believe it or not. Simply put some water on them every morning and let them air dry on their own.
15. Flat Top Fade with Asymmetrical Shape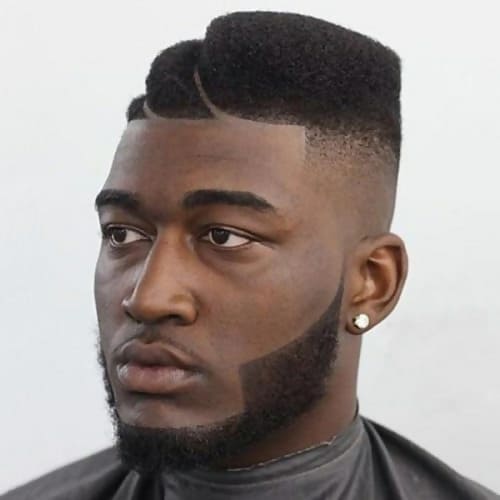 Lastly, if you are a fan of unusual and asymmetrical hairstyles make sure you soak in this beauty! This black guy with straight hair looks cool and it is a bit hard to achieve, so make sure you go to a well-trusted salon before committing to something this special.