If you're a millennial, you'll no doubt remember how the 90s were full of great hairstyles. Leonardo DiCaprio and the boy bands were hot, so it was all about long hair parted in the middle. Skateboarding was also popular so the grunge look meant guys could roll out of bed with messy hair and the look was instantly attractive.
The 90s Hairstyles for Men
If you're looking to throw your look back to a time of nostalgic style, check out the best of the 90s with these classic hairstyles. You're sure to find a look that will work for you.
1. Grunge Hairstyle
Grunge hairstyles were all about long hair and bedhead. To get this look you'll want to grow your hair out at least several inches so you can use your fingers to style it.
The middle part is saved for those men with long hair. Use it as a nod to the 90s and Leonardo DiCaprio.
This 90s skater haircut is a little longer in the back while the bangs are cut short to meet the middle of the forehead.
4. 90s Hairstyle for Black Men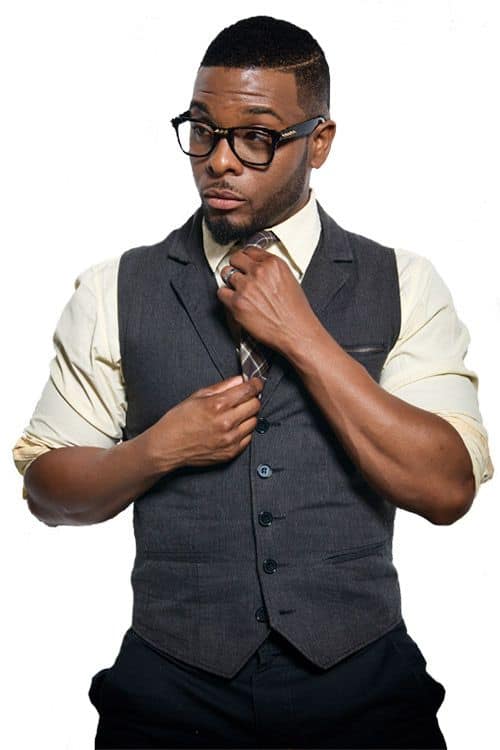 If you're an African American man with short black hair, a hard part at either side takes no time at all and it's something you can do yourself at home.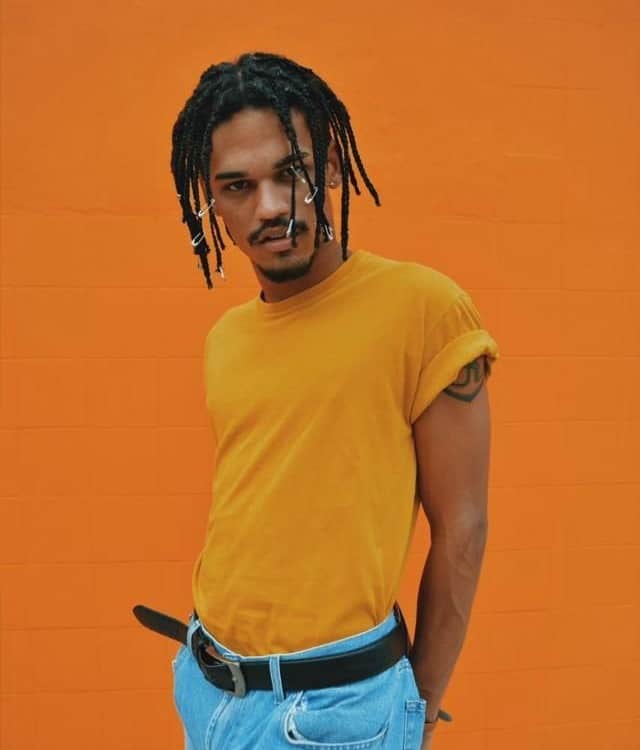 Another stylish option for short black hair is man braids. Leave them banded at the ends or do something edgier with safety pins clipped in.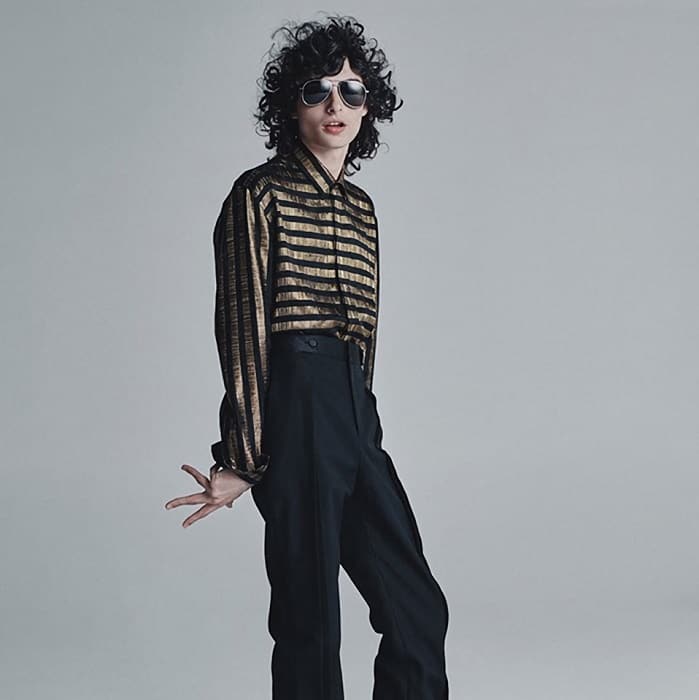 While loose curly hair can at times seem difficult to style, a little bit of curl creme is all you need to create a middle part for a curtain bang.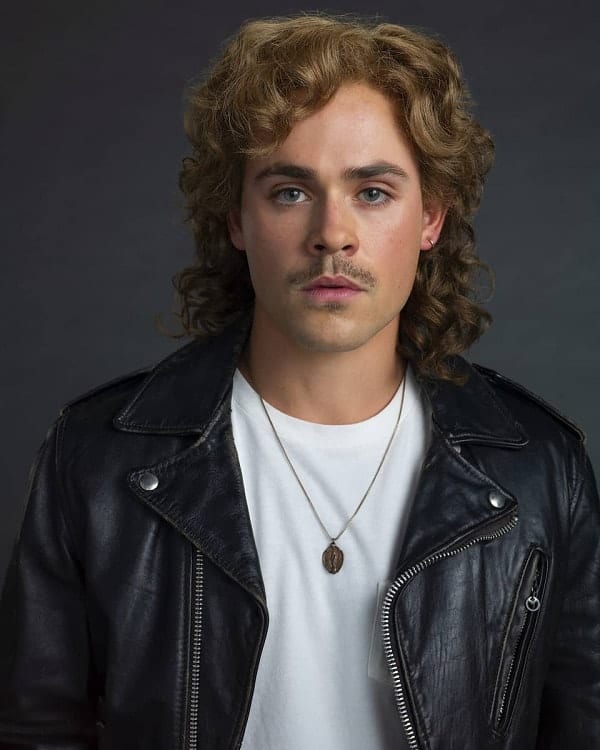 No one ever wanted to wear a 90s mullet more than when actor Dacre Montgomery made it hot in Stranger Things. This style is versatile so wear it with straight or curly hair!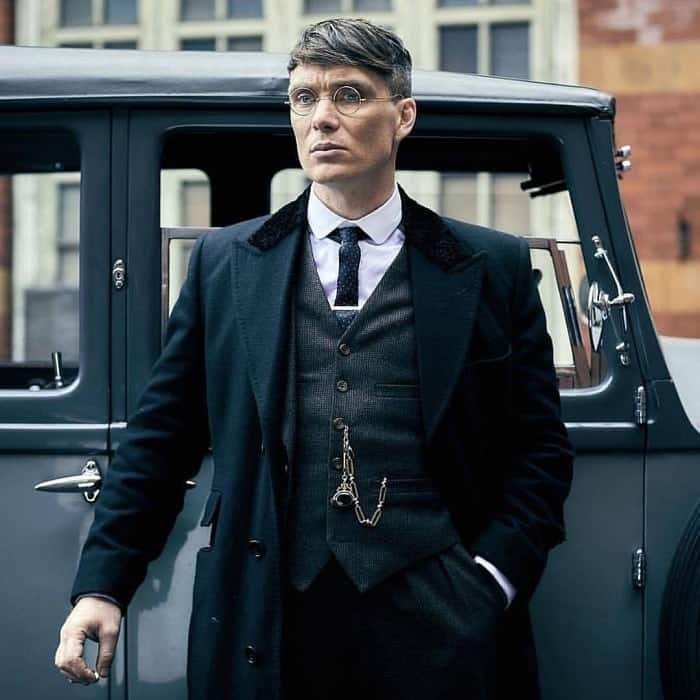 The Caesar haircut typically features horizontally cut bangs that are sometimes side-swept. It's most flattering for straight hair as locks lie flat.
9. Man Bob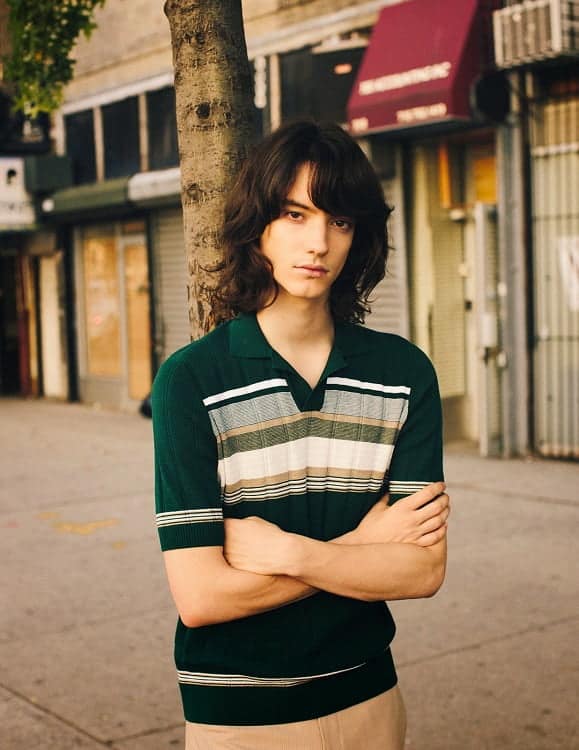 Bobs aren't just for women – they're also a great option for men with short to medium length hair. A soft curtain bang frames the face and keeps the look from being too harsh.
10. 90s Afro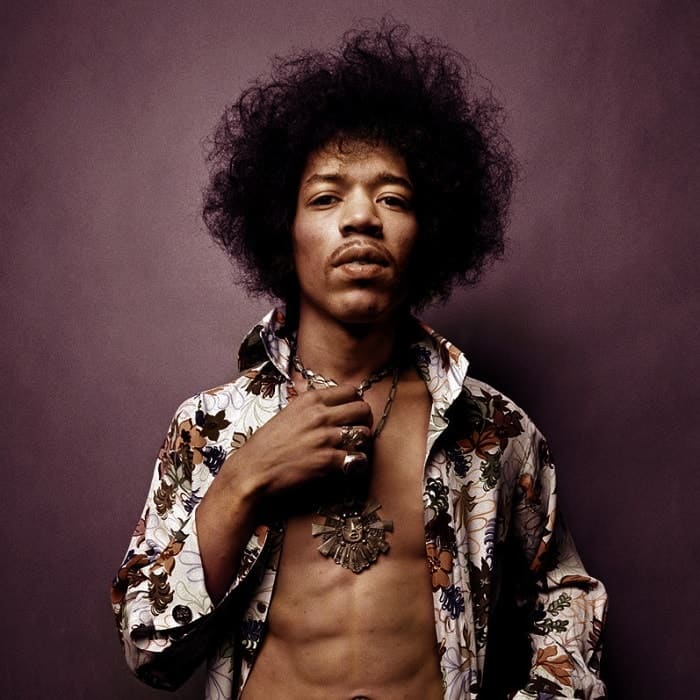 Show it off long black hair with a 90s afro. It's a great style to hang onto because as long as your hair has several inches to it, you can rock it!
A side part on short blonde hair not only creates dimension but makes any face look younger. Keep bangs short so they land just at the eye-flattering level.
Blonde highlights bring light to a dark or pale complexion. Go heavy on the color near the front of the face to keep the color noticeable.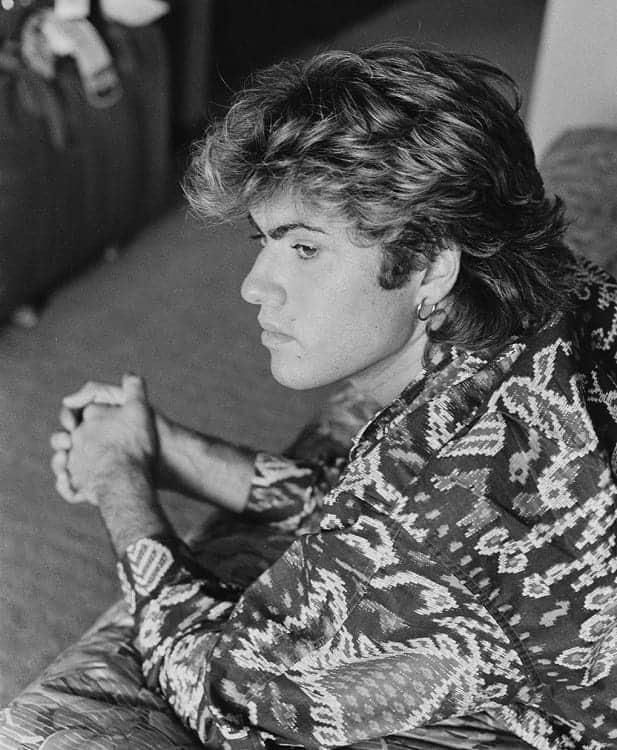 A feathered hairstyle is a rock 'n roll nod to favorites like Bon Jovi. With layers on layers, it creates a beautiful body so even if you have thin hair, no one will know.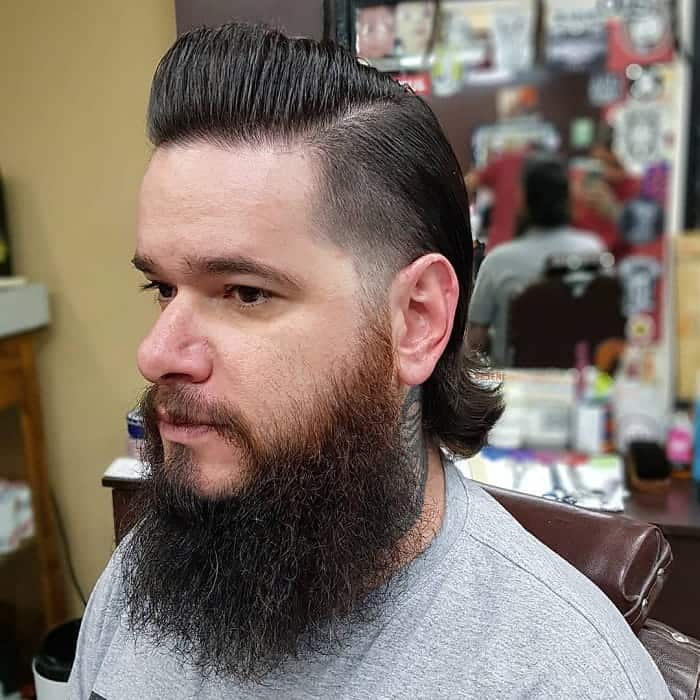 For hair on the lengthier side, create a side part then slick it back while creating volume. You can trim up facial hair as well for a neat look or leave it scruffy for contrast.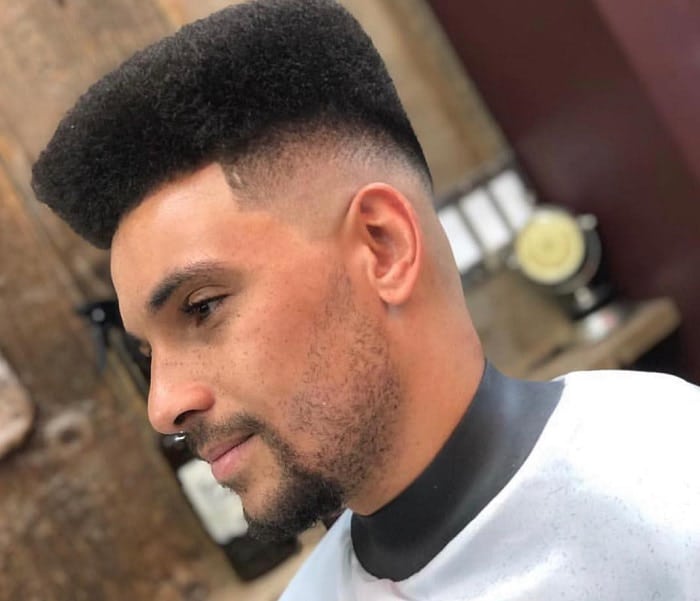 A 90s flat top is created by using guards that guide a stylist's clippers or shaver to achieve the desired hair length. You can round out edges or keep a boxy appearance.
These 15 hairstyles from the 1990s are all great choices and fashionable ways to show off your personality. Long or short hair, you'll find something you love on this list. Don't be afraid to put your own touch on your hairstyle, whether it's a bit of color, an extra couple layers, or something else you and your stylist come up with. Make it you!