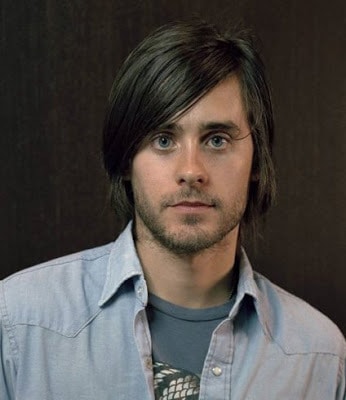 Jared Leto's hairstyle.
The phrase "out of style" does not seem to exist in the dictionary of
Jared Leto
. An American actor and an accomplished musician, Jared is always "in" – with his fashionably hip hairdo, with his clothes. Jared Leto has been known to experiment, with his choice of films, music as well as with his hair.
From the critically acclaimed role of a drug-addict in Requiem for a Dream to his stint as a vocalist/rhythm guitarist in the award-winning post-rock band 30 Seconds to Mars – every act of Leto succeeded to enthrall both fans and the critics.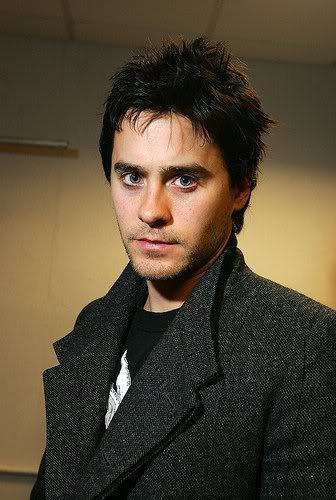 Jared short spiky hairstyle.
Jared Leto is by no means less than what is called as multitalented personality. An aspiring painter, of Philadelphia's University of Arts aiming to pursue a career in music, Jared ultimately landed up in the TV show My So-Called Life, and kick-started his acting career.
Rated as one of the 50 Most Beautiful People in the World (People Magazine: 1997) Jared's hair styles has always been a break from the past. Braids, lush layer cuts or spikes – Leto has flaunted all and with equal vivacity. His frequently changing hairstyle is further complemented by his hair color!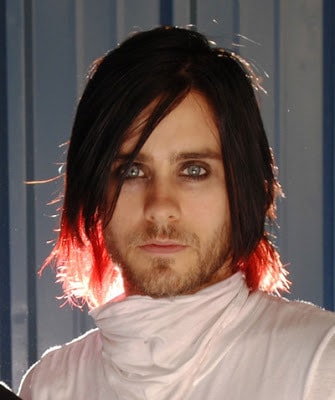 Jared with red streaks at the ends of his hair.
While Jared Leto's hair had been two toned bleach blonde during the release of his band's self-titled first album, it soon changed to jet-black with tinges of red at the ends during the filming of the videos for the more popular second album,
A Beautiful Lie
.
Early years in the film industry, when he played bit-roles in films like The Thin Red Line and Fight Club, saw an adventurous, bohemian Jared, sporting hairstyles, as varied as spikes, a 'throw-back' or braided hairstyles. In between he had also mustered a neat look with 'parted' shoulder-length hairdo.
With maturity as a better actor and musician, his hair seemed to become darker and shorter by the day. The flat, emo hairstyle of Leto, with red streaks at the ends lends him versatility, reflects his multifaceted personality. He has also been applying black kohl to complement the color of his hair.
Dark brown has been pre-dominant since the release of his second album, and he has stuck with it ever since. Hairstylists are presuming that with the upcoming third album, his hair is due for a change. And his fans are not complaining at all!
Jared Leto's clinical acting and vocal skills have been well complimented by his chic fashion sense and his hair-styling acumen, the former being always in vogue; and fashionable!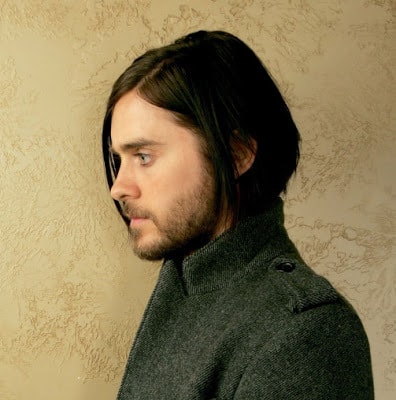 Jared Leto hair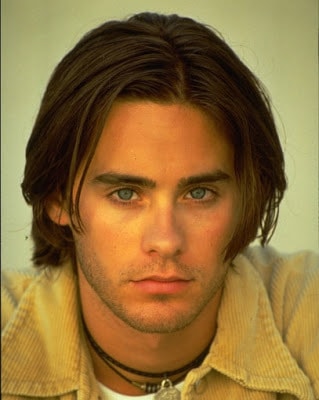 Jared Leto hair