Waves is rather an unusual hairstyle for black men. This is the type of hairstyle that does not grow in a hurry and needs regular care and tending. Though black hair waves style requires both time and patience the end result is totally worth it!
Black Men Waves – How to Style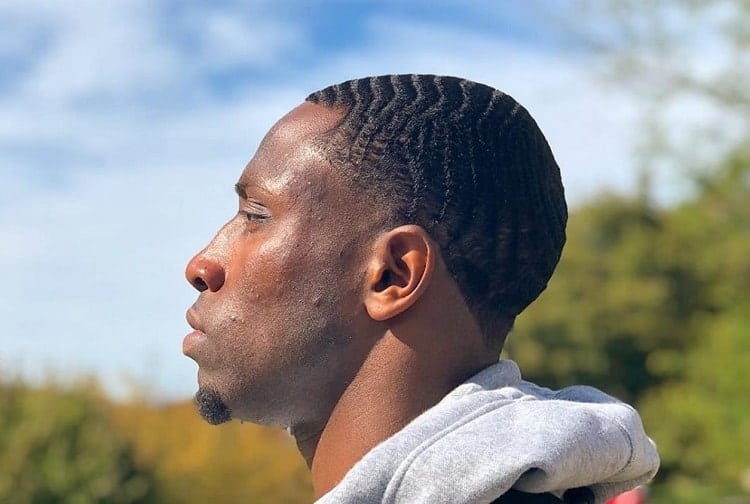 The black men hairstyles with waves take time, but you need to follow a step by step process for the best results.
Your hair is cut almost as short as a buzz cut but take care that the scalp does not show. Remember to ask your barber to keep the volume relatively thick.
Next, use a wave brush to brush your hair for 1-2 minutes. Ideally, a combination of soft and hard bristles yields the best result.
The depth of the brush generally impacts the depth of the overall wave too. Brush for at least 20 times in every possible direction for best results.
Now, place a hot washcloth on your head and cover it. The best way to prepare the washcloth is by dipping it in hot water and lightly squeezing it. This will keep it moist and help get the desired impact.
Wipe down the washcloth and again repeat the process as many times required till the back and the sides look satisfactory.
For best results, wear a wave cap at night. This optimizes the results and cuts down possibilities of messing the hair while sleeping.
Sometimes it may take as much as 4-5 weeks to get the perfect black hair waves, but you need to have patience. You can repeat the whole process at a regular interval for as many times as you think suitable. This will enhance the final effect to a large extent.
This is one style that needs tending and protection. Don't forget your to wave cap while sleeping or when you are stepping out. That will guarantee the best results.
Coolest Wavy Hairstyles for Black Men
Primarily these are curls that tend to move deeper, and as they grow in volume, the waves become more prominent creating a unique and lasting style statement.
Here is a look at some of the most striking variations of black men waves.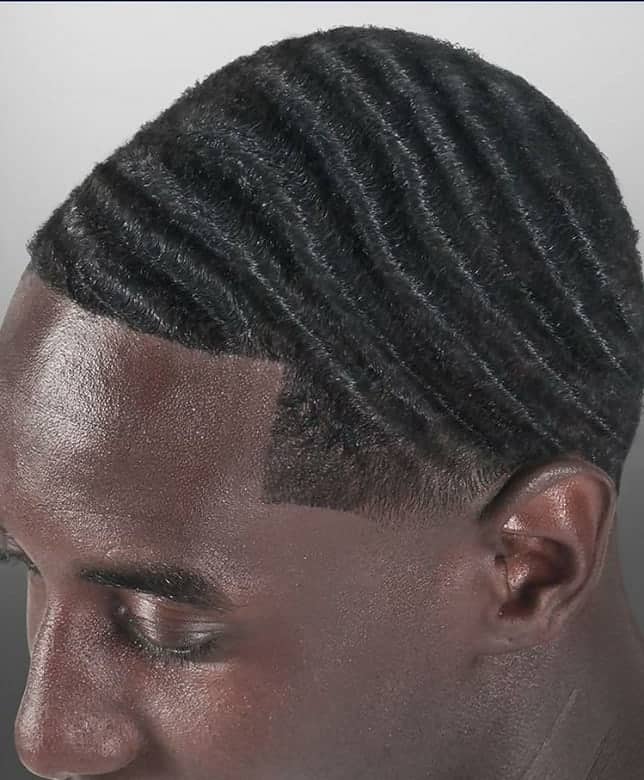 As the name indicates, these waves cover the entire 360 degrees of your head. These waves spiral all around the head and give the illusion of concentric and continuous circles.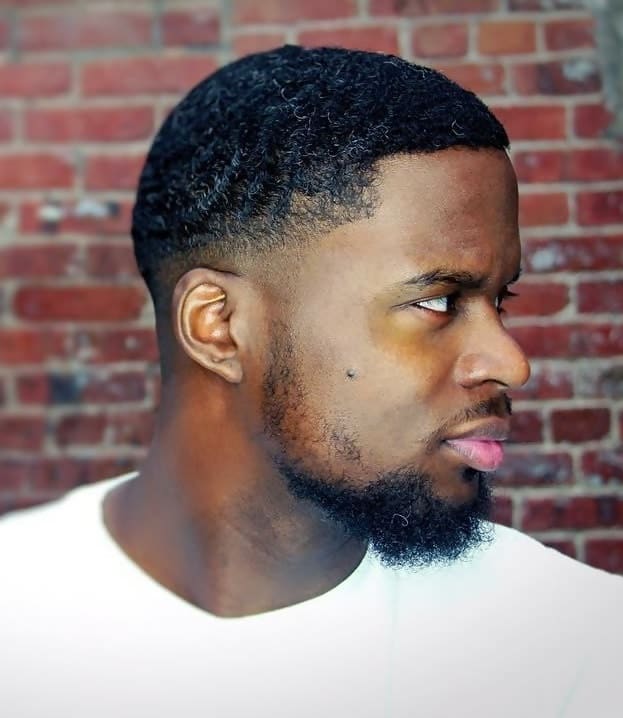 Are the black hair waves only the bastion of straight or kinky hair? Well, tight curls too can look rather amazing in this style. However, you will need both time and patience to let it grow completely.
3. Caesar Cut with Half Moon Part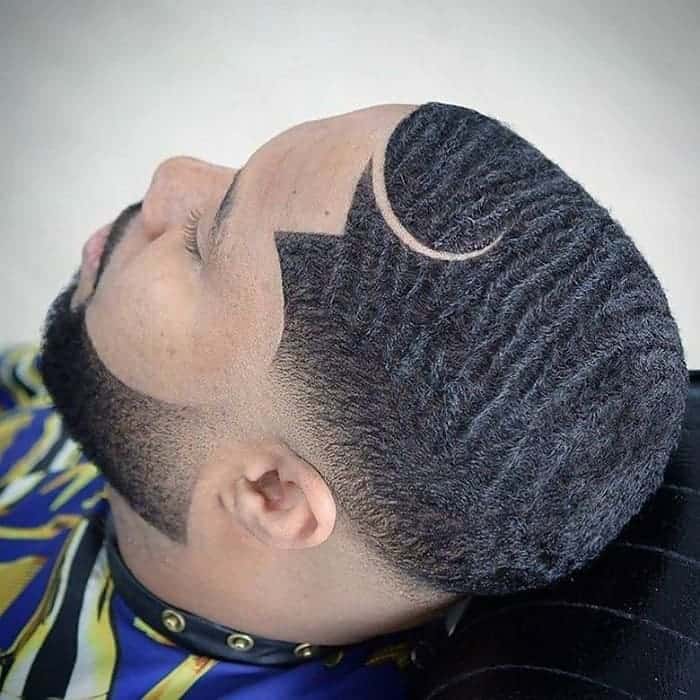 It is another variant of the regular wave hair for black guys. The parting like the half-moon is the most striking aspect of this hairstyle. In many ways, it is this specific element that gives these black men waves the signature identity.
Are you one of those who think waves are impossible if black men have poker straight hair? Well, when you look at this picture, I am sure you will recalibrate reality once again.
5. Trimmed Style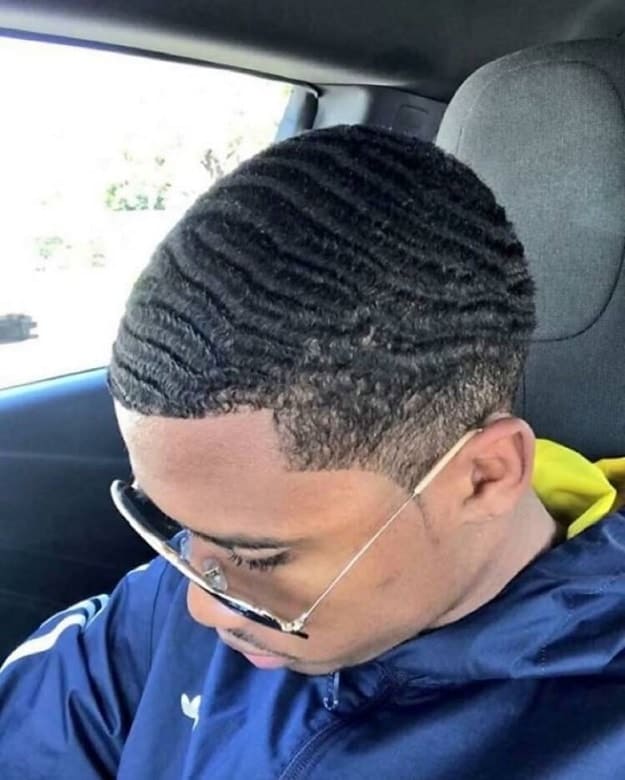 In this variant of the black hair waves, the short parting lends a distinctive note to this style. But this is not a hard parting like the half-moon variant. That is what makes the whole wavy hairstyle with tapered undercut so unique.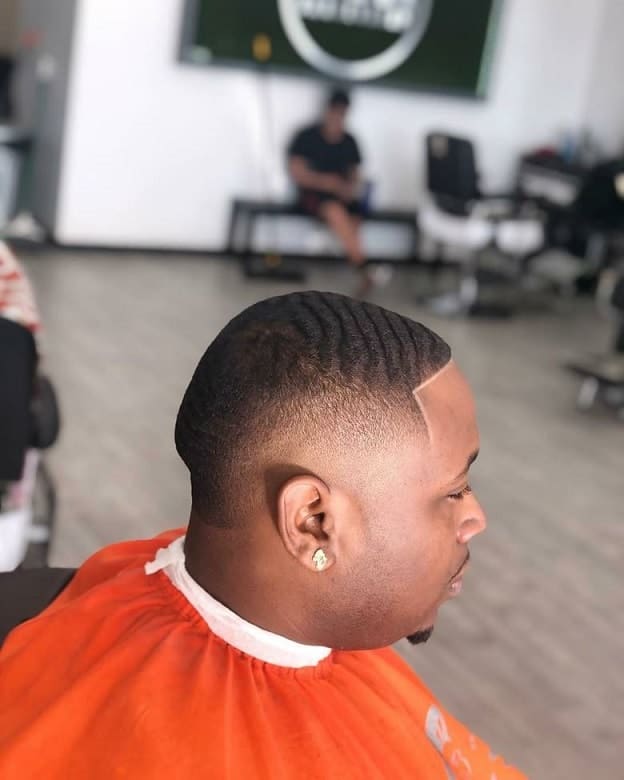 This is a regular black men haircut with 360 waves, but that is accompanied by a mid skin fade. As a result, this transforms the waves into something rugged and oozes masculinity in every possible way.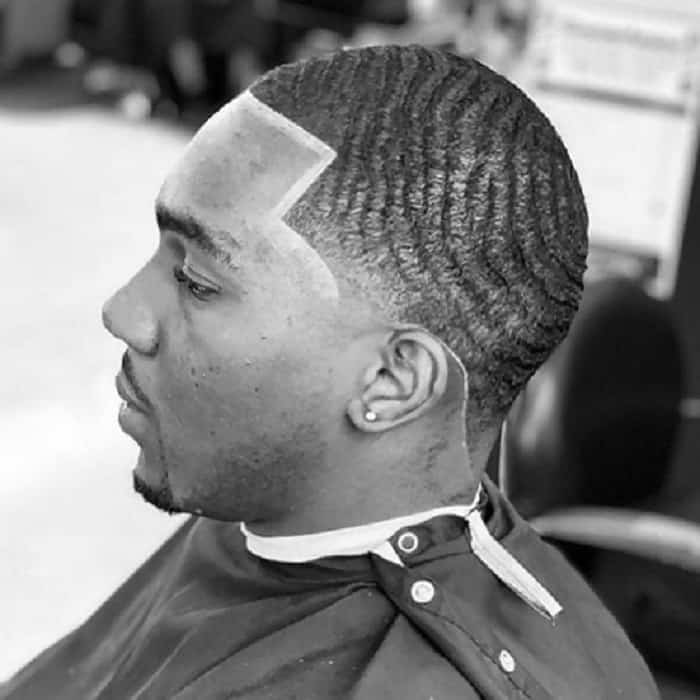 The special outline around the temple fade is what makes this black man's wavy hairstyle pretty unique and absolutely definitive. It also heightens the ruggedness of the whole cut.
8. Short Waves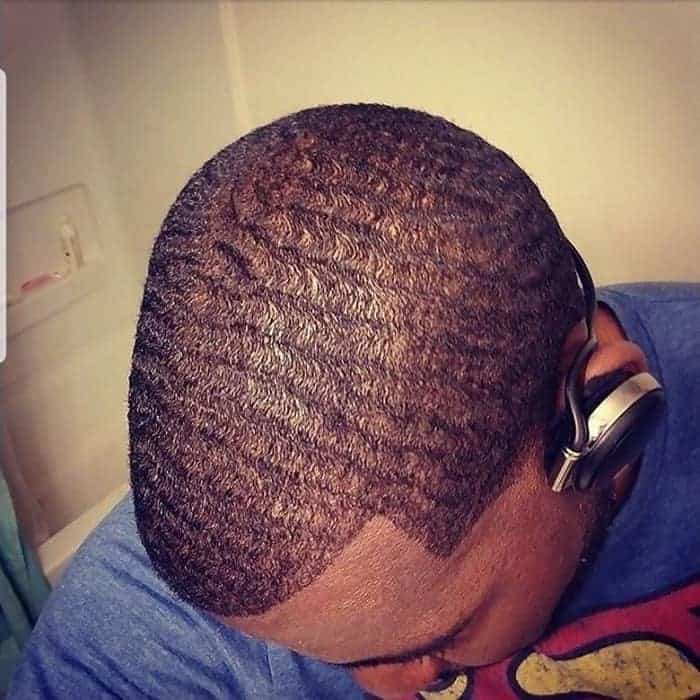 The waves deepen with length but what people often miss is how you can make them stand out even in short hair for black men. This is one such brilliant example. Despite the shorter length, these waves are absolutely stunning.
9. Line Up +360 Waves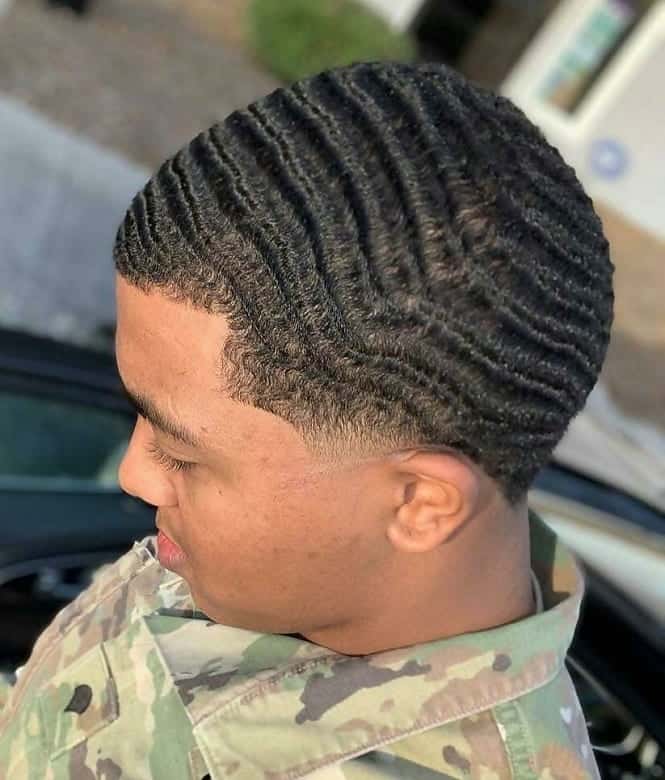 The lines form the highlights when you style the black men's hair with waves in this way. They make the waves stand out even more.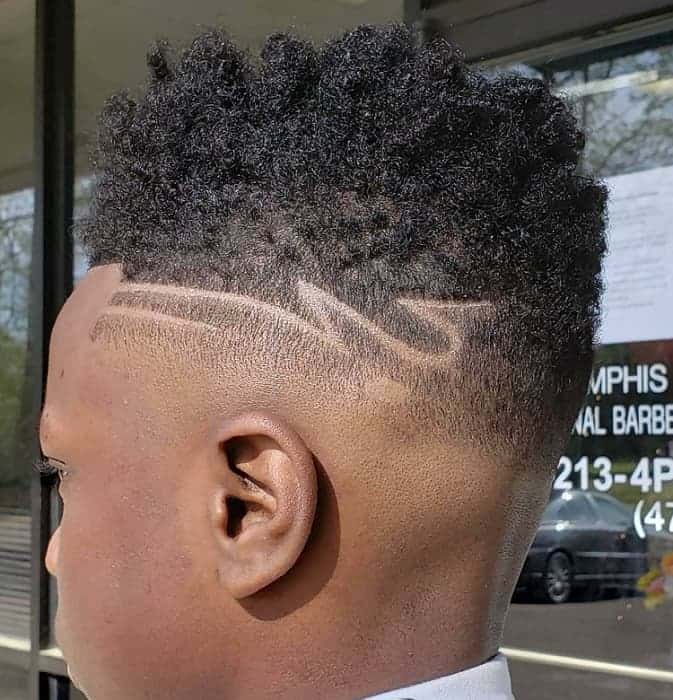 This waves style is all about combining two distinctive styles together. The waves and the design form a compelling combination and that is what makes it stand out.
The wavy hairstyles for black men are cool, classy and often give your style quotient the most definitive edge. It is all about creating something magical with your natural curls. But remember this style needs both time and patience and you will need to wait for the style to emerge gradually.