Johnny Cash hairstyle is one of the most iconic hairstyles, although Johnny Cash had been wearing this hairstyle since the 1950s, it gained more popularity in the early 1970s when this famous musician of that era adopted this hairstyle to crystallize his image as The Man in Black. Ultimately, it became his signature style that featured black knee-length, long coat, and greasy and glossy hairstyle.
What Does Johnny Cash Hairstyle Known As?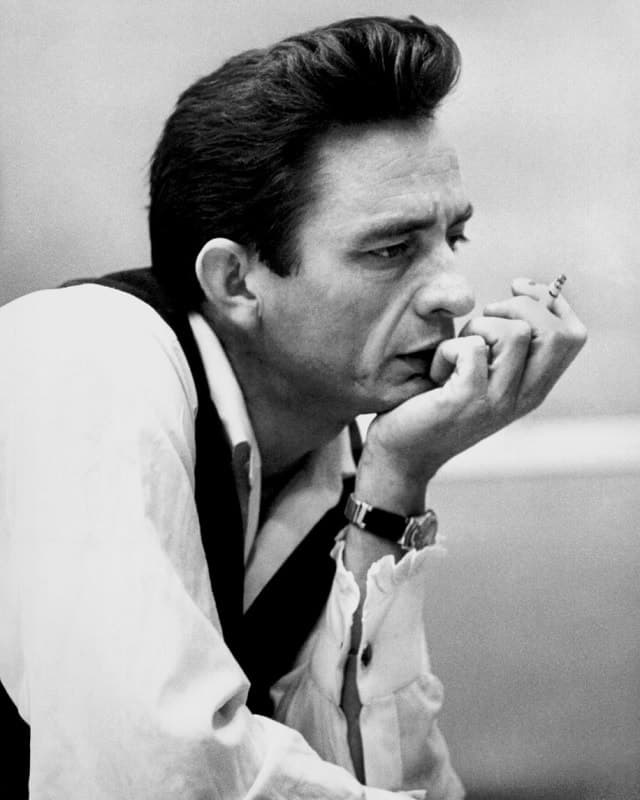 Johnny cash haircut is known as a rockabilly pompadour hairstyle, which is one of the most preferred choices of many guys of this modern generation, because of its classy appearance. The rockabilly Johnny Cash rocked this slick back haircut throughout his entire life and made his fans go crazy about his haircut.
This is the 1950 hairstyles from Johnny Cash, an American country music legend, one of the rockabilly pioneers, and one of the most prominent pompadour wearers in the 1950s.
In 2005, Joaquin Phoenix (an American Actor) did a good job portraying the character & style of young Johnny Cash in the
Walk the Line
, a biographical film focuses on Cash's younger life.
How to Achieve Johnny Cash Haircut
To achieve Johnny cash hair, you must consider the following steps;
Hair Cutting Technique: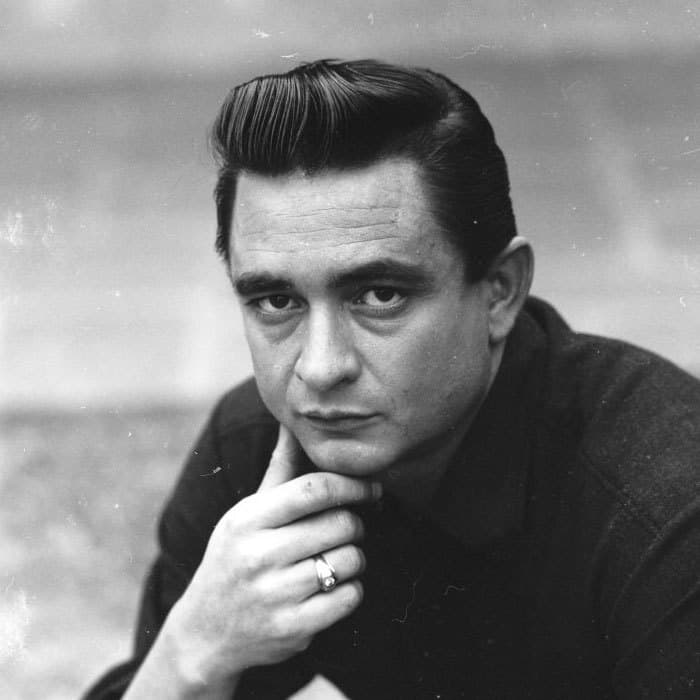 To get this elegant Johnny Cash's short pompadour haircut, you can use two main techniques .i.e. clipper over comb or scissor over comb. These both techniques will help you to achieve the remarkable graduating structure at the sides and back of the head. Keep the front hair relatively longer than the remaining hair.
Create a natural hairline in such a way that it got to blend into longer top hair without creating any prominent demarcation.
Hairstyling
After getting the Johnny Cash haircut, it's time to style it like a pro. For this purpose, you need to blow dry your hair after washing. While blow drying, consider to dry hair in the upward direction and lead it toward the back. It will lift the front bangs and create a flawless hair bump on top.
Give final touch to the quiff haircut by maintaining the sides and back of the head shined and combed perfectly.
Oh, didn't we discuss the secret behind the greasy texture of this Johnny Cash hairstyle? Well, you all know now! It's because of the tin of good quality pomade.