Regular clean haircuts are the best choice if you want something that matches your face shape and personality. They are low maintenance and ideal for those who don't want to spend time styling their hair.
Clean haircuts may seem dull and boring, but if you choose the proper one, you'll find out that it will work its magic and maybe even look better than one that craves more styling and time.
Attractive Clean Haircuts For Men
As we all know, sometimes less is more, and we have prepared 25 regular clean cuts that will undoubtedly make you look impressive. Scroll down and see the examples!
1. Short & Clean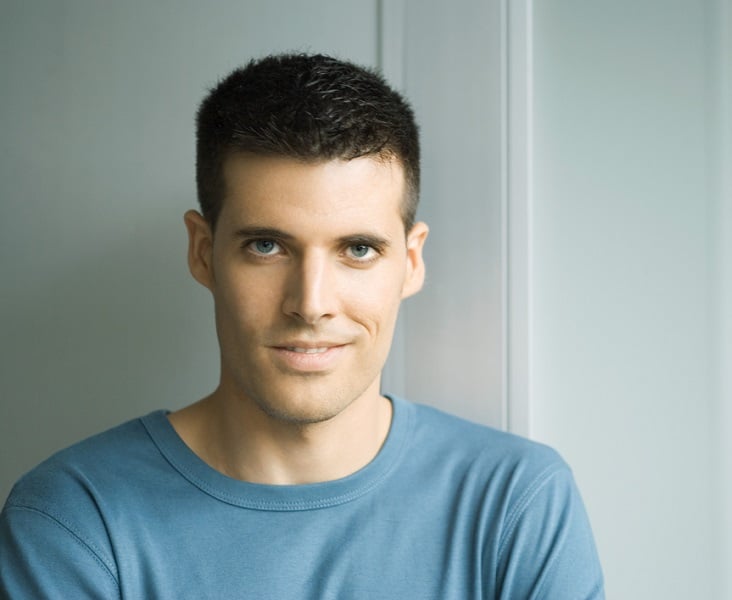 This short regular haircut will probably suit any man. It's simple, keeps the sides sharp and the top a little bit longer. The only thing you will have to do is to tousle the top or maybe fix it with some hair gel.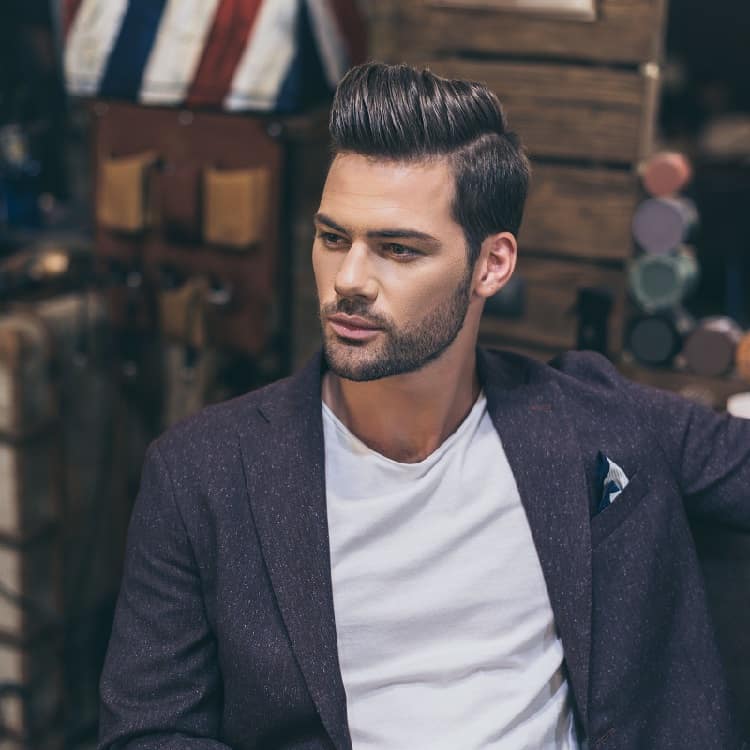 Pompadour hairstyles are easy to recreate and will look fabulous on you. And it's all thanks to that high top that gives this hairstyle the big fuss. When you are not in the mood to style your hair, you can toss it on one side.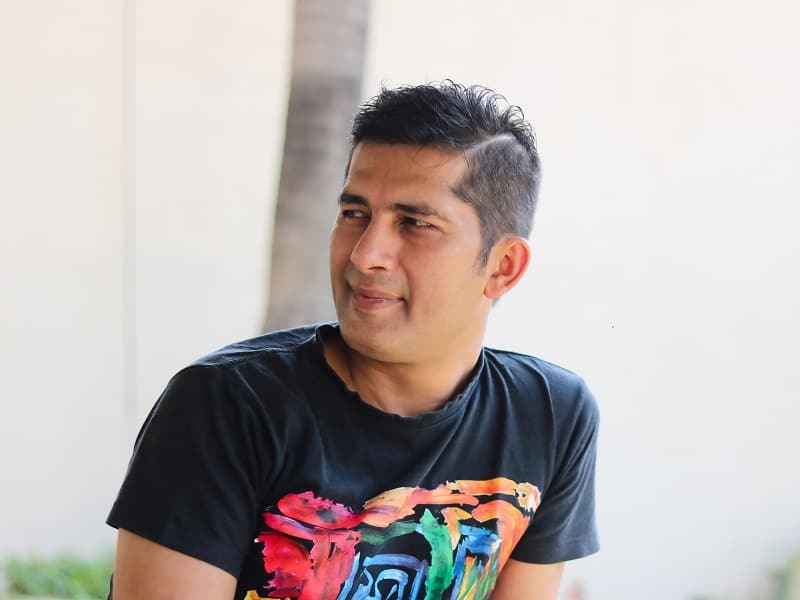 Side parts are razored lines that, most of the time, act as a delimitation between the rich, long top from the short sides. It's easy to recreate; you just need steady hands to make sure you draw that line impeccably straight.
Curly hair has its own personality, and you need a proper haircut to keep it in one place. Think about keeping the sides short and the top hair layered. You won't need too much styling, and you'll get a regular cut that will work its magic for your curly locks.
5. Regular Haircut for Black Man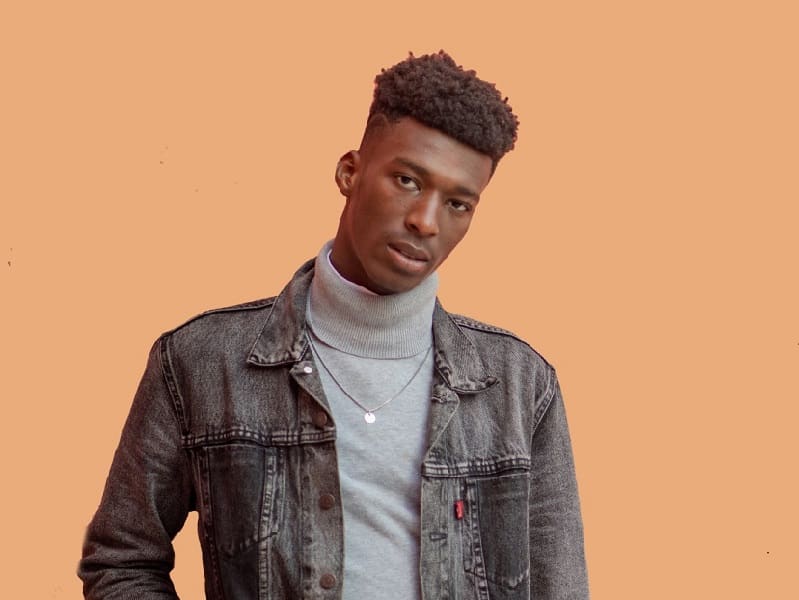 If you need a black man haircut that makes you look fabulous, try this hairstyle with a high bald fade on the sides. Maintain the top longer so that the curls can form. You can use hair gel to make them look even more defined.
6. Taper Haircut
A tapered haircut for the sides will keep the hair short while the long top can be styled upwards. Fix it with hair spray if you want the hair to last all day long. Complete the look with a mustache and a beard.
7. Clean Haircut with Beard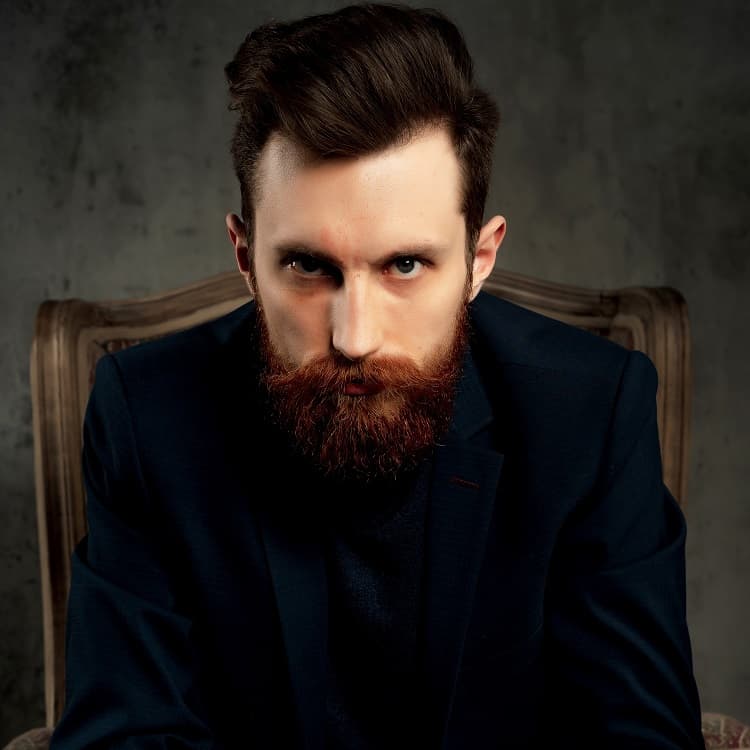 When you have a V-hairline, you need to find the proper haircut. Go for a long top with shorter sides and wear a long beard that connects with the hair. You will obtain an excellent frame for your face.
8. Asian Hairstyle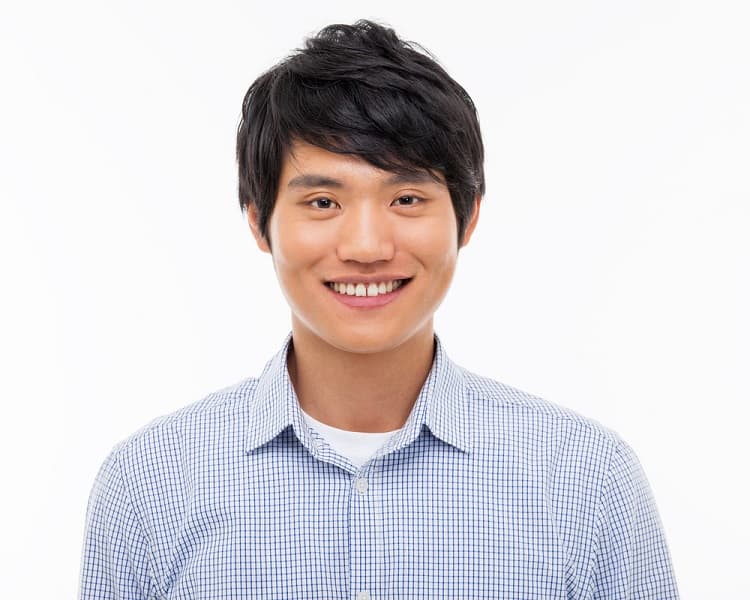 When having a rounded face, consider opting for a hairstyle that keeps your hair longer and layered. Also, style some bangs that are tossed on one side and slightly covering the forehead.
9. Comb Over Haircut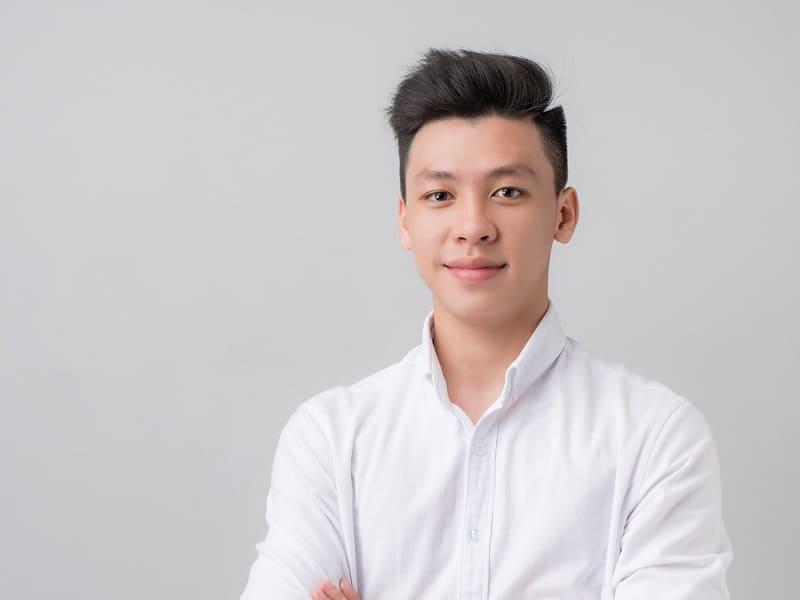 Comb over haircuts are ideal for any man, and they require only a bit of your attention. You can also opt for a razored part on one side and a tapered cut for the sides and back. Use a comb and a blow dryer to orient the top upwards and fix it with hairspray.
10. Clean Fade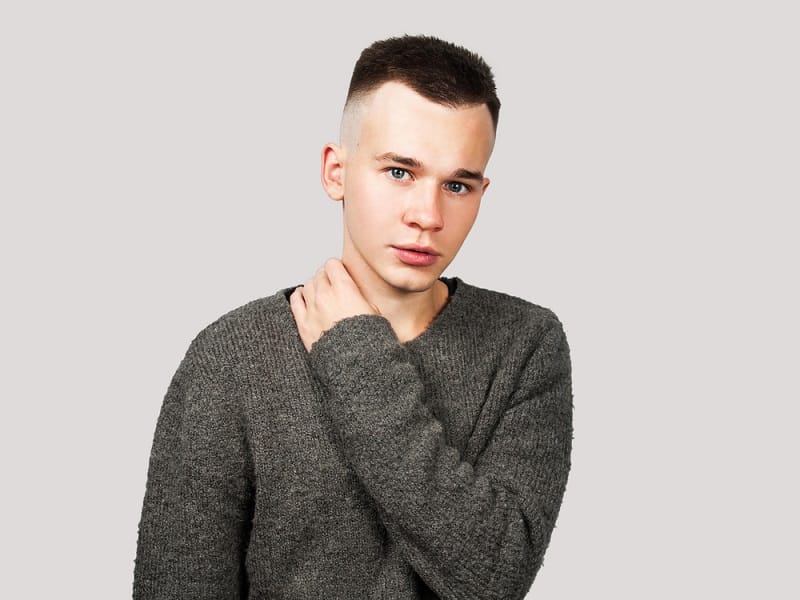 This clean haircut keeps the sides and back in a high bald fade. Maintain the top longer and style it upwards if you want to give the hairstyle more dimension. It will create an illusion, making your face look slimmer and longer.
11. Clean Cut for Round Face
Round faces need a hairstyle that makes them look slimmer. To mask those prominent cheekbones, opt for a hairdo with bangs that you can sweep on one side. Also, taper the sides using a high clipper.
12. Regular Clean Cut with Defined Hairline
A temple fade cut is exactly what you need if you want to obtain a short regular clean cut. Define the hairline with a razor and grow a thin mustache and a long beard that you must properly form.
13. Mohawk with a Fade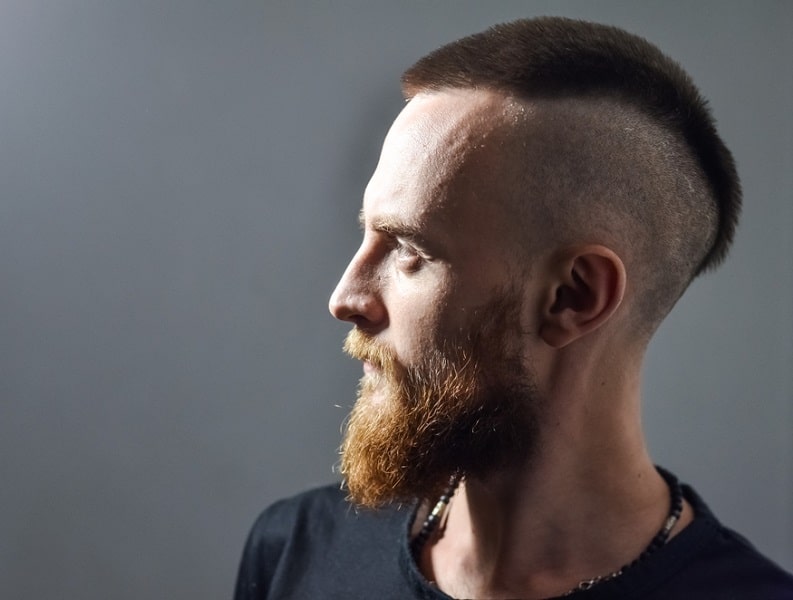 Mohawks are rebellious and a good match for fierce and bold guys. When pulling off this hairstyle, remember that not too many employers will agree with this hairstyle. If you work in a more relaxed company or even remote, this is your chance to get this fabulous haircut.
14. Short Bald Fade Regular Cut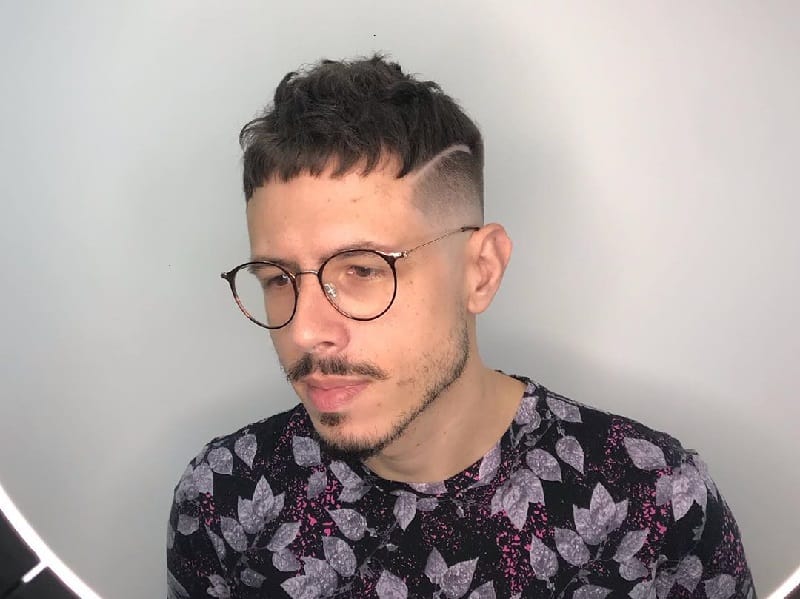 A beautiful faded trim for the sides, a hard part, and you are ready to rock. After styling this haircut, you can say bye-bye to all your styling products because this haircut makes its own magic.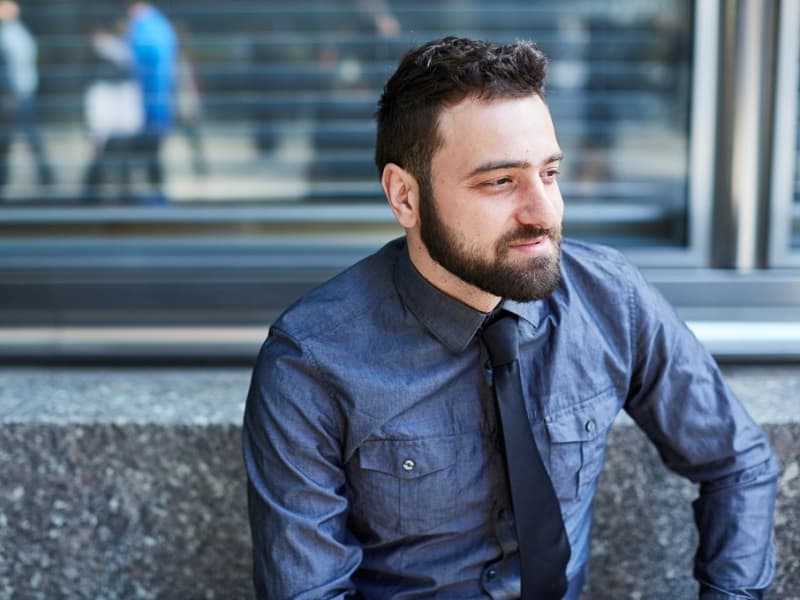 Every time you need or want to look classy, opt for trimmed sides and a slightly longer top. Extend the hairstyle with a beard that has the same length, and the framing will be wonderfully done!
16. Medium Short Regular Clean Cut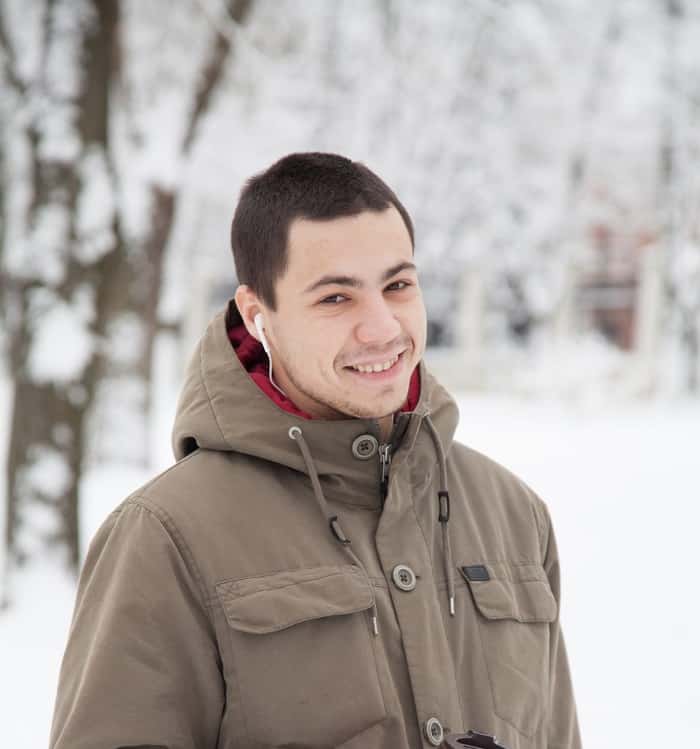 For this regular clean hairstyle, all you need is a trimming machine and a mirror. You won't even need to visit a barbershop to get it because all you need to do is attach the clipper and start shaving.
17. High Fade with Hard Part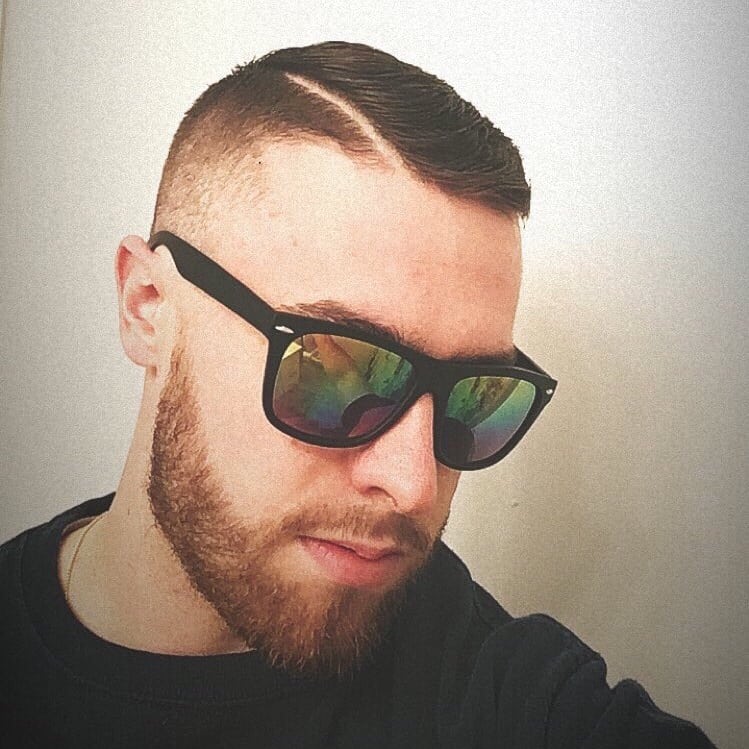 Opt for a mid fade for the sides and back and style a hard part slightly on one side. The top hair should also be short and tossed on the other part. Get a medium beard and complete the look with a pair of glasses.
18. Regular Clean Cut for Receding Hairline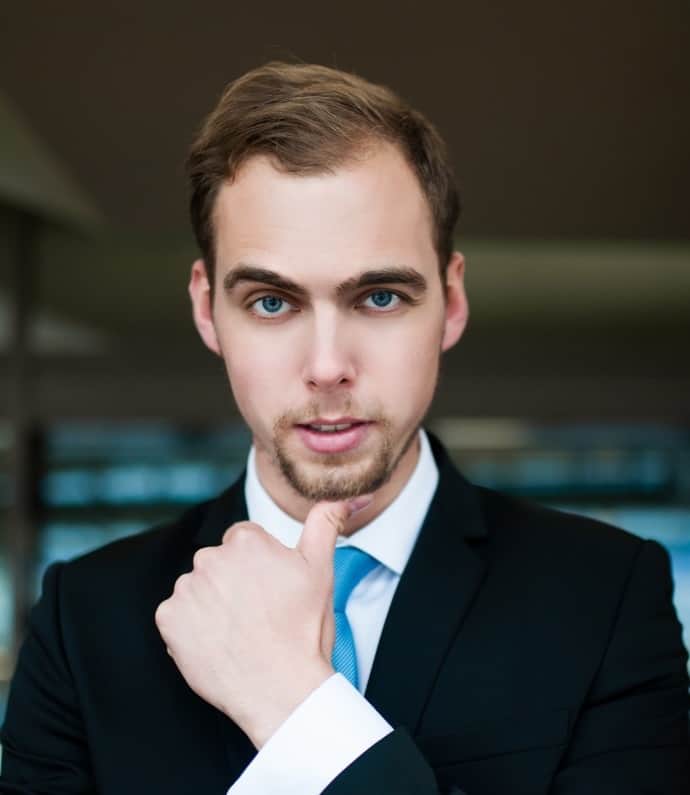 If you're already experiencing a receding hairline, while you treat the hair for this problem, get a haircut that helps you cover it. For instance, opt for a short cut on sides with a high top that can be swept on sides.
19. Low Fade with a Quiff
Opt for a low temple face and gradually trim the longer at the top. Orient it upwards and on the center to obtain a mohawk. You can even style a mustache and a short beard.
20. Faux Hawk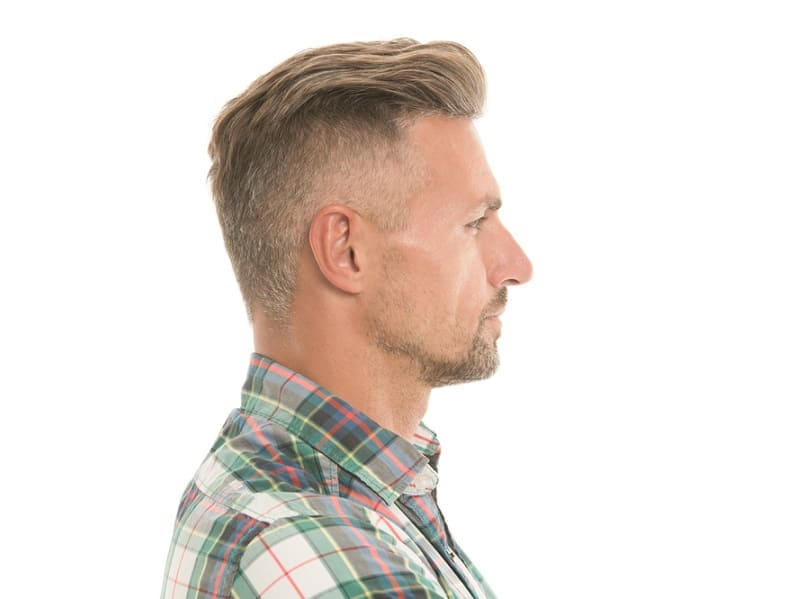 The haircut resembles a faux hawk that is not lifted. Faded sides, long tops that create a Pompadour height, and you will look fabulous. Opt for a goat beard, and your look will be fascinating.
21. Short hair with a Pomp
That gorgeous Pomp can complete any hairstyle. You'll need to spend some time building it and giving it that height, but the final effect will certainly look breathtaking on any man. Also, style a short beard, and your image is complete.
22. Short Hair with a Mohawk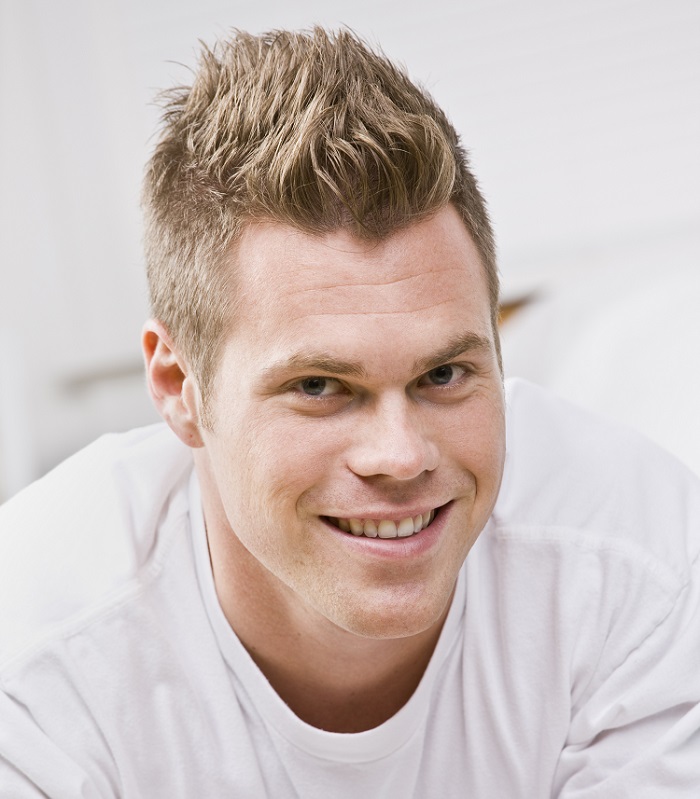 This hairstyle is not really a mohawk, but that high top can be styled however you want, right? So opt for a long top that you can arrange in the center and upwards, and you'll get a simple but modern and chic hairstyle.
23. Shaved Sides Regular Cut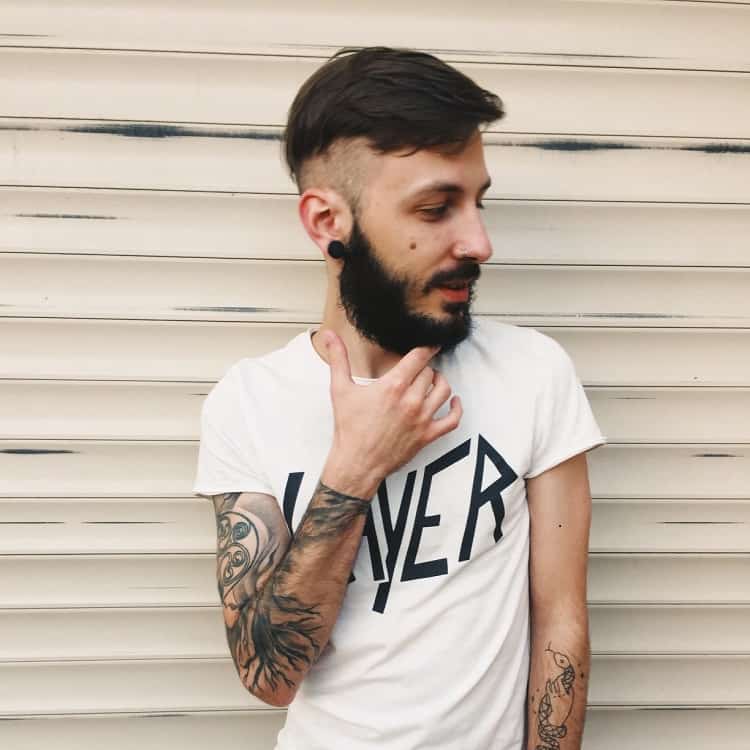 This long top hairstyle with an undercut is ideal for men who don't want to obey rules. Rebellious, modern guys will adore this hairstyle because all you need to do is toss the top hair on one side, tousle it and you are good to go.
24. Short Regular Trim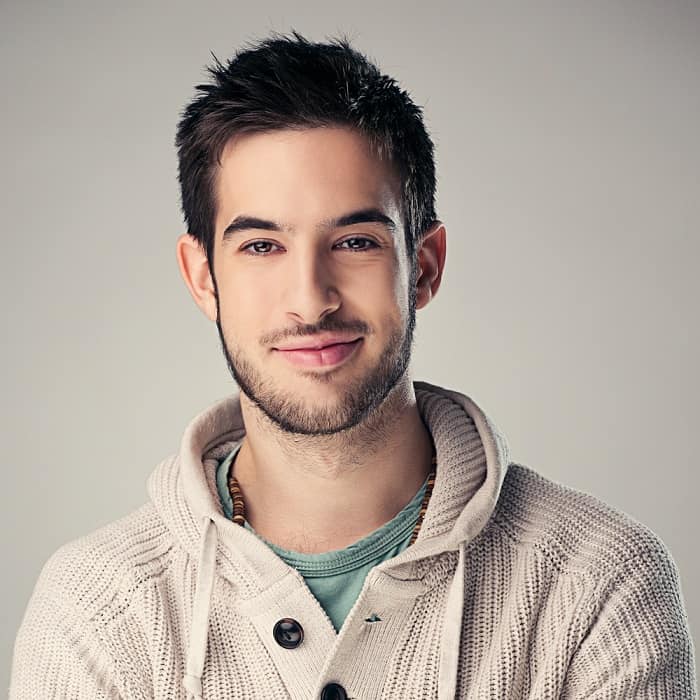 A short regular trim that beautifully frames your face is ideal for men who don't want a hairstyle that pops out. However, it will make you look neat, and the short beard is a must if you crave for a masculine appearance.
25. Regular Faded Sides for Black Men
Opt for a bald fade for the sides and maintain the top hair long enough to give room for the curl to build. Define the hairline with a razored cut, and the outcome will undoubtedly help you get all the girls.
Some men love regular clean haircuts and don't want to spend a lot of time styling their hair. For these men, any of the hairstyles above will be a true blast. Write to us in the comments and tell us which one is your favorite.