Middle-aged man haircuts can be very trendy, all you need is the right ideas. We rounded up 11 different looks, some for short, others for medium and long hair that will be a great way to start.
Since summer is the best season to introduce changes, this is the ideal chance to try out something new. You'll be surprised at how much a single hairstyle can help you in looking younger.
Amazing Middle-Aged Men's Hairstyles
Check these trendy hairstyles & haircuts for middle-age men and level up your style.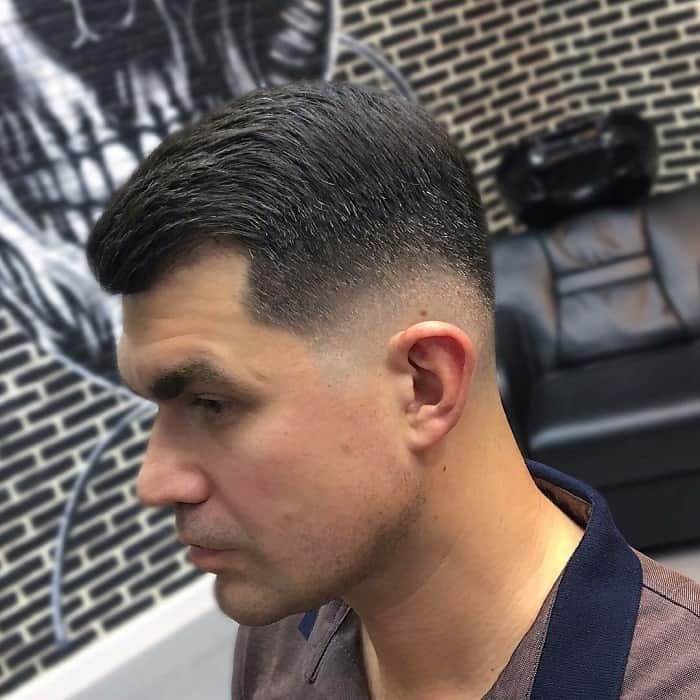 Middle-aged men's hairstyles don't always have to be sleek and elegant. This is a much more relaxed version that is perfect for everyday events.
Ideal for: If you love rocking a side-swept mane but don't want it to be too official, you need to try this one.
How to Style: Use a comb to swipe the hair to the side and a pomade or wax which provide a natural finish.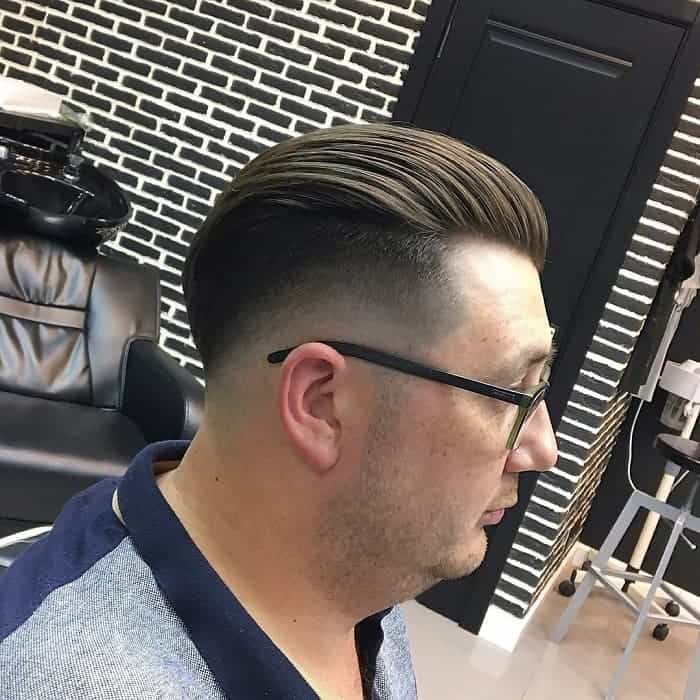 A pompadour is one of those timeless middle-aged man haircuts that can be done in numerous different ways.
Ideal for: It would be a great choice for middle-aged men who love following the latest trends.
How to Style: Talk to your hairstylist and tell them that you want shorter hair on the sides with a low fade. The top should be longer and you can style it with a comb and wax.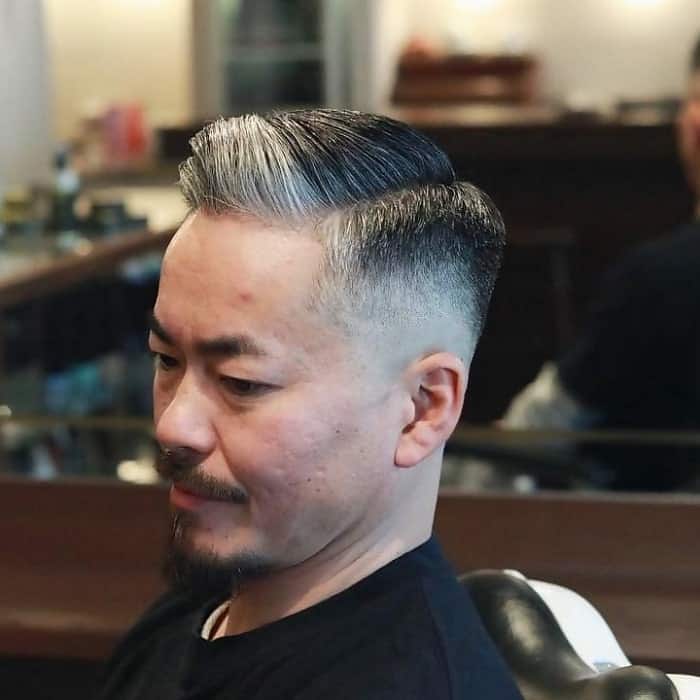 If you want a more elegant and classy hairdo, you need to check this one out.
Ideal for: It's one of the chicest haircuts for middle-aged guys with medium hair length.
How to Style: Create a side part with a fine-tooth comb, then sleek it with pomade.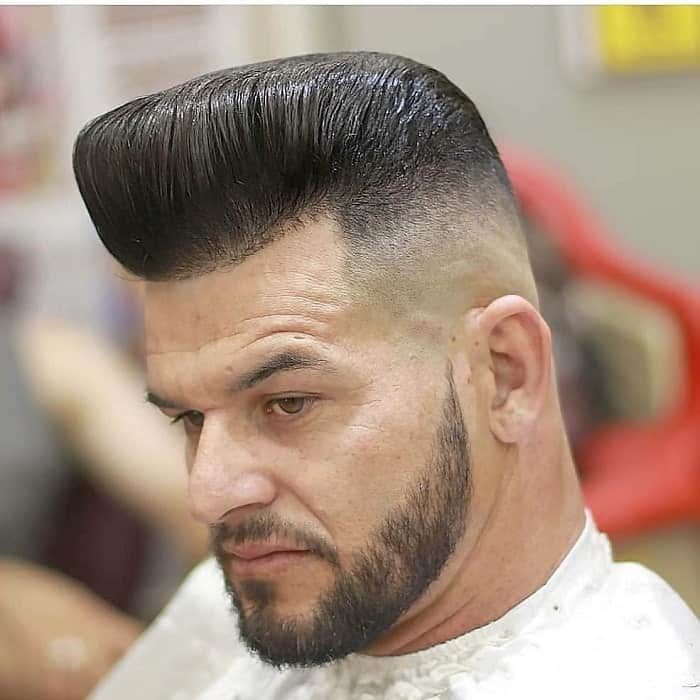 It's time for you to work the coolest hairdo of your life.
Ideal for: Perfect for middle-aged guys who want to stand out.
How to Style: Taking the hair in a high pompadour requires a product with a stronghold.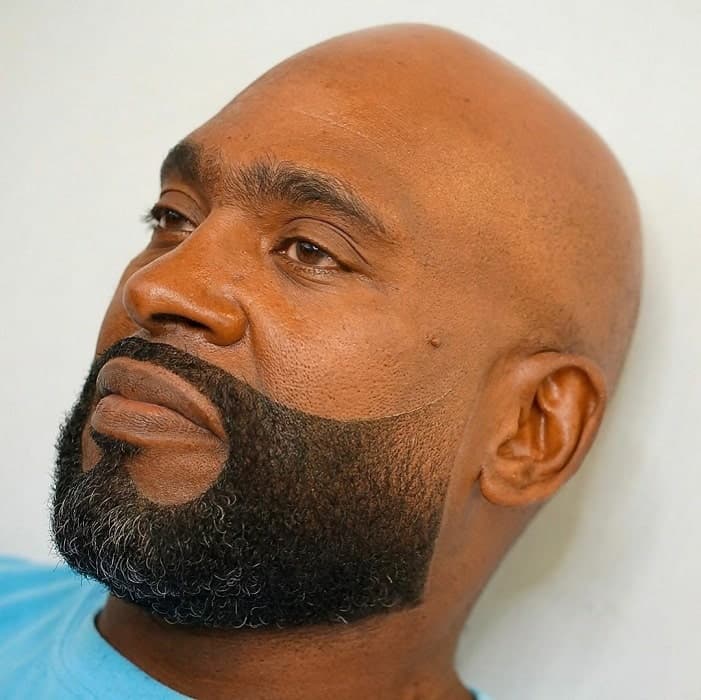 No effort middle-aged men's hairstyle that works for everyone.
Ideal for: Great for big summer heats.
How to Style: Just visit the barber and that's all you need to do.
6. Long Dreadlocks in A Ponytail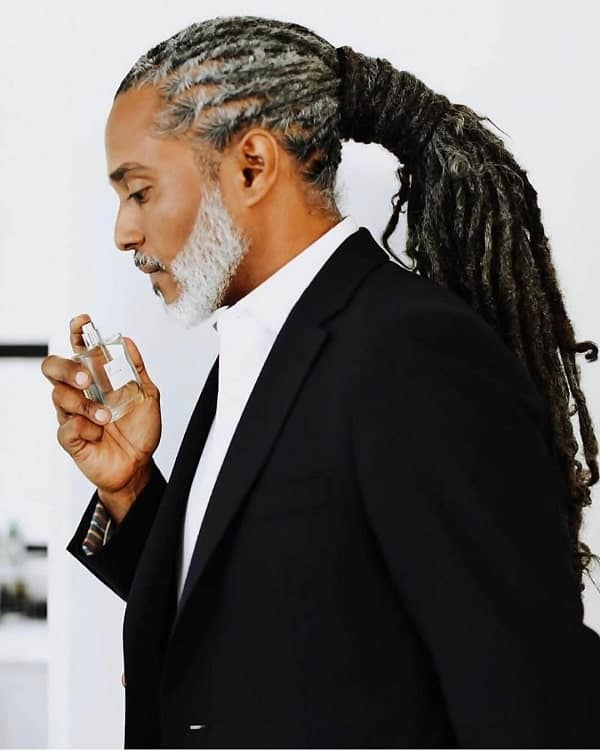 It's a favorite hairdo for many African-American men but it can also be an interesting choice for everyone else.
Ideal for: It's ideal for African-American men who want dreadlocks.
How to Style: Find a good hairdresser who knows how to do dreadlocks.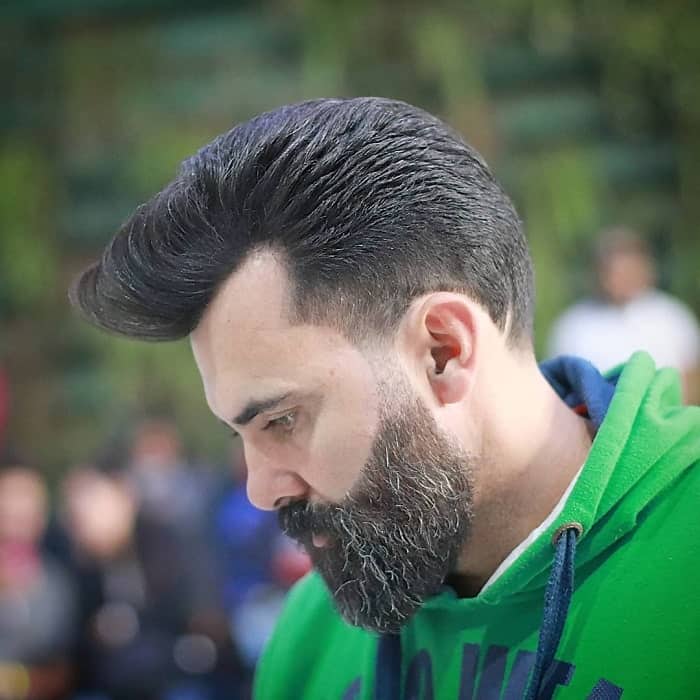 Matching a pompadour comb over with a beard is like mixing elegant and trendy in the same look.
Ideal for: Great for all middle-aged men who will have enough time to keep their hairstyle and beard in place every day.
How to Style: For the pompadour, you need a comb and hair product with medium to the stronghold. Trim the beard regularly.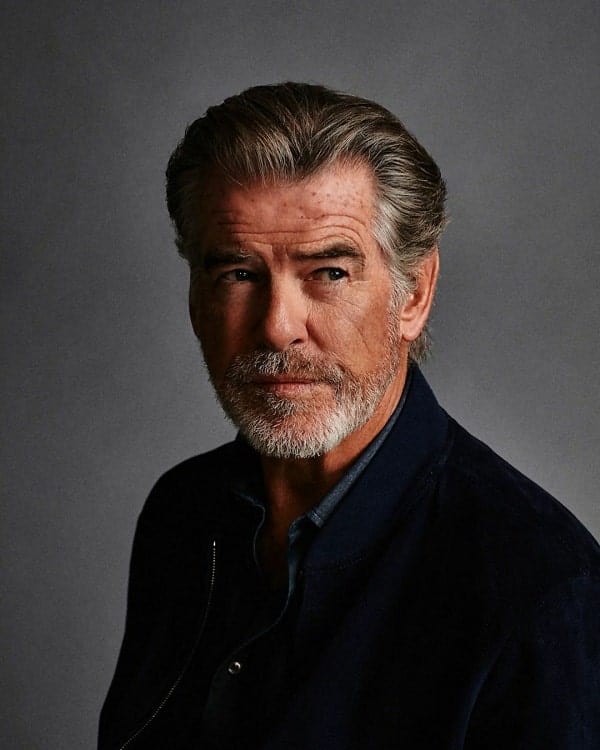 This is a very elegant, but cool long middle-aged man haircut.
Ideal for: Great for middle-aged men with long hair.
How to Style: There is no need to style it, just brush it to the back and add a little pomade if you want.
9. Wavy Hair with A Side Part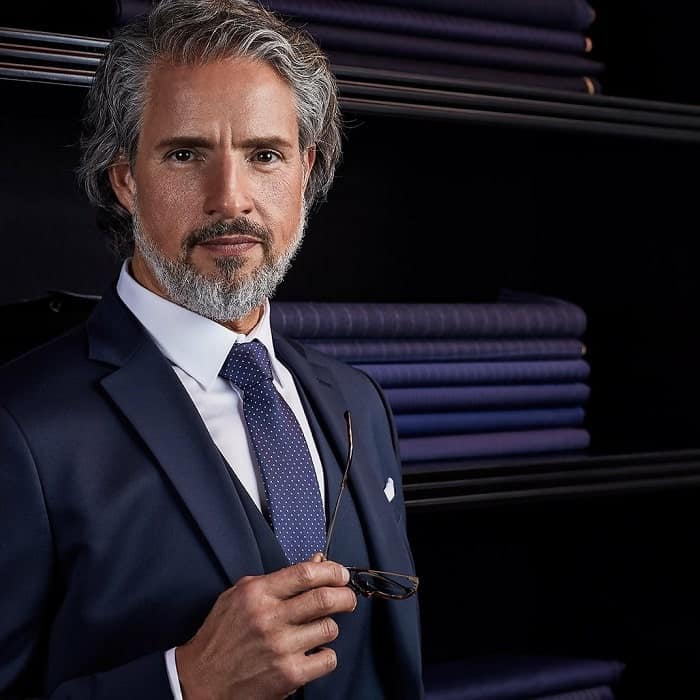 Leave your natural waves be, they're on-trend again.
Ideal for: It's great for medium-long and long hairdos.
How to Style: This is an effortless look that will take only minutes of your time. Just brush the hair while also creating a side part. You can also add wax for the wet finish for special occasions.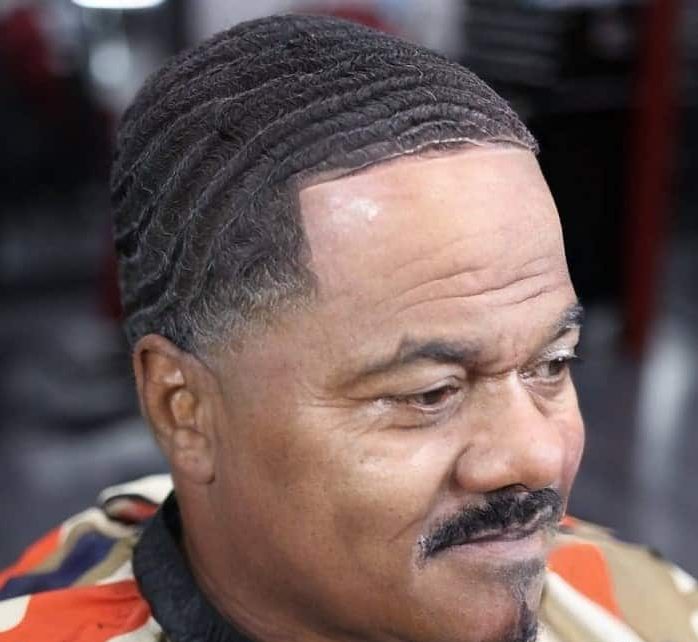 African-American middle-aged guys can always get a fresh hairstyle for the summer months that is short and easy to maintain.
Ideal for: Great for guys with naturally curly hair who want to escape their everyday look and try out something that stands out.
How to Style: After washing your hair, start brushing it with a wave brush. Place a hot damp washcloth over the hair for at least half an hour, then brush again. Add a wave cap for half an hour, then brush again. It can take a week or two until the waves appear.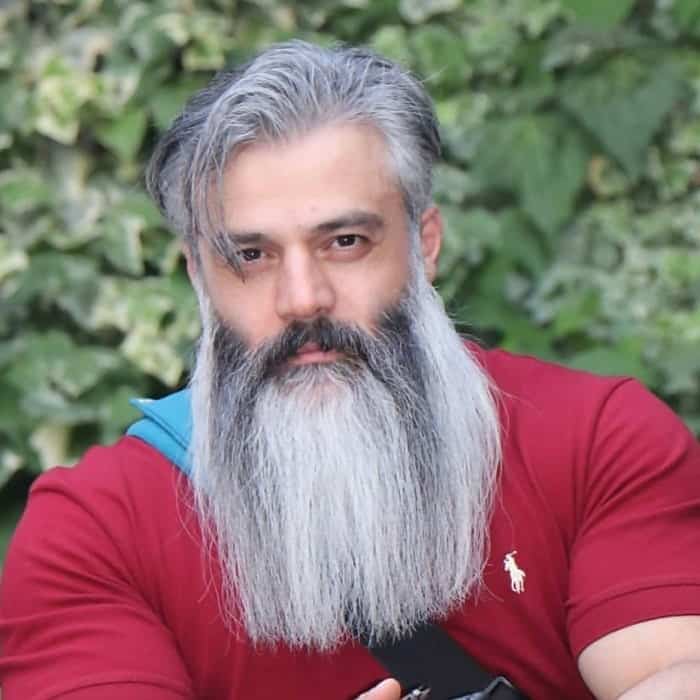 This is a great choice for everyone who doesn't want to be bothered with styling their hair every single day.
Ideal for: Ideal for middle-aged guys who want to keep their long hair and a long beard.
How to Style: Just go through the hair with your fingers and pomade to get that messy finish. Trim your beard regularly.
Middle-aged men's hairstyles can be so diverse and interesting that you can simply try out a new one every few months. The 11 we included a range from very short hair to long, but are also flattering for different types of hair. So, if you feel like you need a little change in your appearance, you need to be open to new suggestions. Start out by choosing one and you'll see that it's the best thing you've done this summer.