Devilock hair was first worn and publicized by bassist and vocalist of the horror punk music band, The Misfits, Jerry Only back in 1977. The Misfits' former vocalist Glenn Dazing and Jerry Only, claimed in an interview conducted in 1980 that the Devilock was created by them, which is an imitate version of the tidal waves hairstyle worn by skateboarders in 1970.
This style is most often seen amongst the people who are inspired by punk rockers. In 1990, this hairstyle got a lot of popularity in the Asian culture, Chinese and Japanese rockabilly and punk music groups.
What Devilock Hairstyle Actually Is?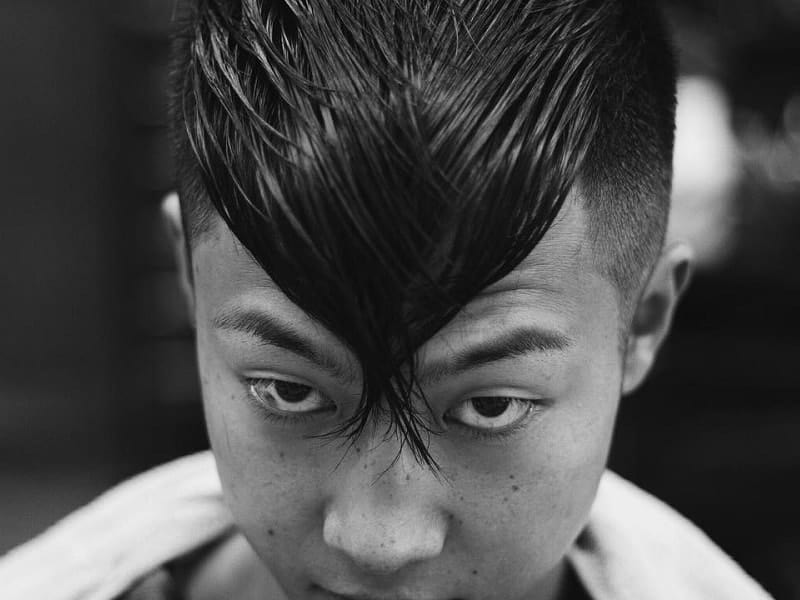 Devilock is horror punk hairstyle which looks daunting evil in appearance. The signature Devilock haircut includes long, pointed fringe that falls straights on the front over the nose and ends over the chin while the sides and back of the head are kept shorter.
Funky Devilock Styles for Men
These are the most quirky and funky devilock styles that were popular among men in the early 80s.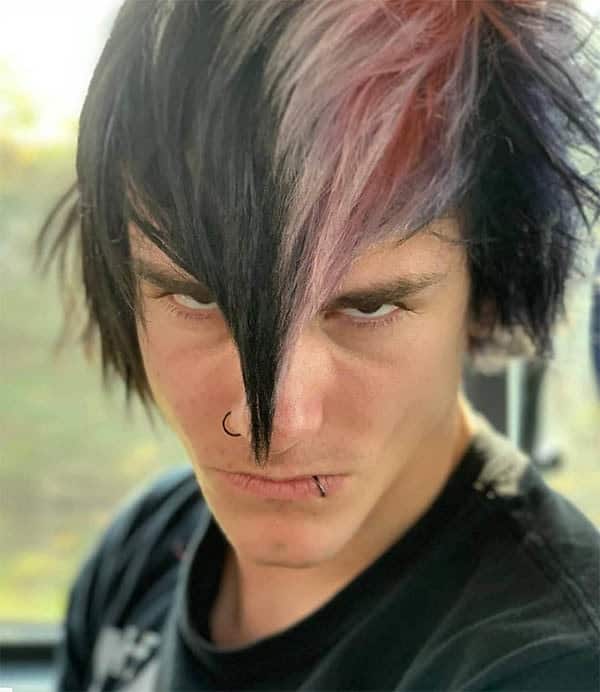 It is ideal for medium and long length hair. Here, the back and side are not cut shorter while the back hair pops out from the sides like the wings haircut. All the remaining hair combed forward and styled into a straight and long pointed fringe. The top looks a bit messy and muddled completing the bad boy vibes.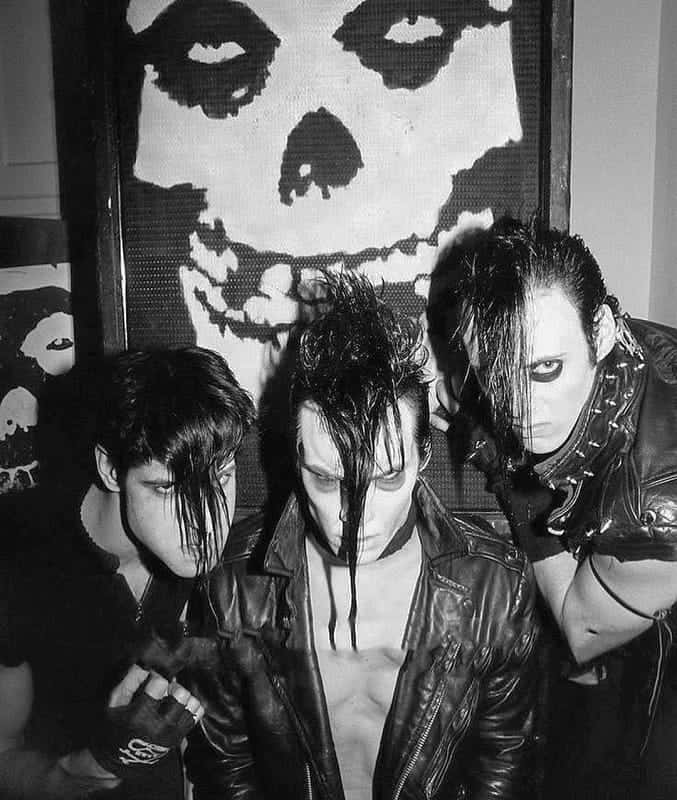 This grimy devilock look can be achieved by cutting the side and back hair short while leaving few hair strands longer from the front and top is kept enough long which can be styled into messy spikes later. It can be a great choice to adapt for Halloween parties.
You do not have to spend a lot of time in styling the spikes, just brushed up the top hair to make them stand in the upright direction after that, use a hair spray to hold the spikes and pointed long hair strand in place.
Top 1930s Hairstyles for Men to Try
3. Devilock with Death Hawk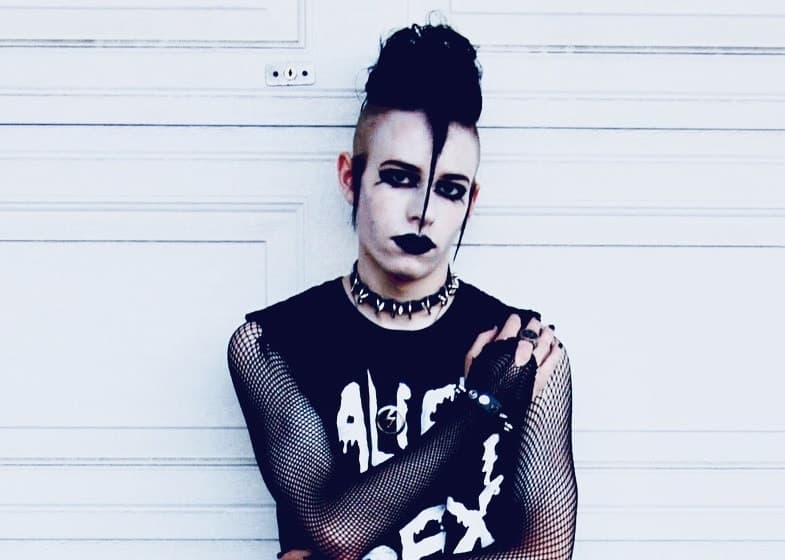 Are you daring enough to try this courageous and bold hairstyle? If yes, get some inspiration from this attire. It features bulbous long top, short sides hair nearly closer to the scalp like a buzz cut, long pointed hair strands that fall over the nose and long thick sideburns. This men's devilock style is ideal for long hair which will help you to attain the uber-puffy top.
4. Slick Hair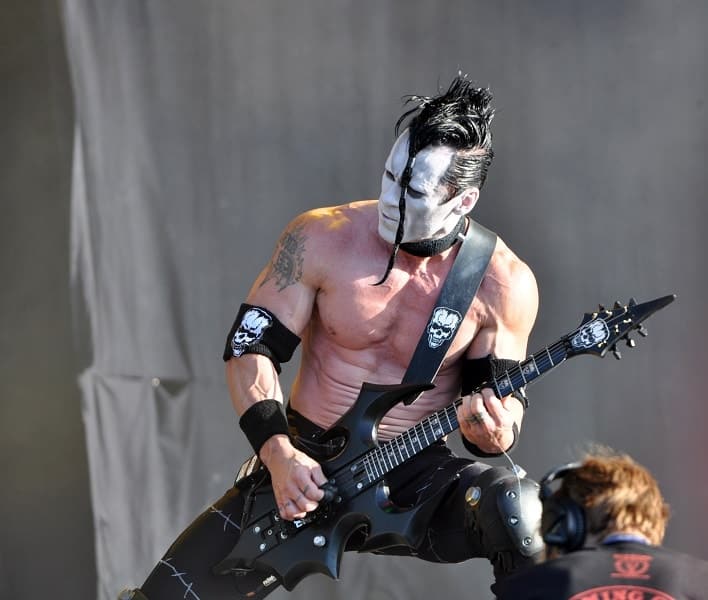 If you are amongst those guys who do not want to cut their hair short and want to exhibit their horror punk-inspiring vibes, we will recommend this Jerry Only' devilock for you. It includes the ultra-glossy side hair slicked back and long, a slicked bangs that flows over the chin. To retain the hairstyle structure, you can apply pomade, gel or a hair spray for a better hold.
Boys with curly hair do not have to worry about achieving this devilish hairstyle anymore, because of its sleek and glossy structure as you can turn your natural curls into devilock hairstyle dramatically. Style the front fringe through a hairdryer.
There is no need to apply any gel or pomade as in this case, the curls look better in a dry rough texture just like a bedhead look. To give it a natural appearance and to hold the curly lock you can use the matte-finish hair product.
The 1950s Oldschool Haircuts & Styles for Guys
6. Devilock+ Shaved Sides+ Stubble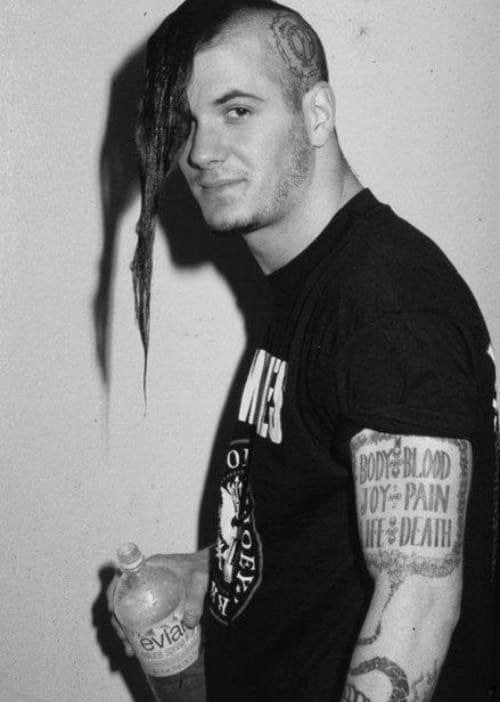 It is modern touch to the old devilock style and it wouldn't be wrong to call it a retro Devilock. It features long side-swept fringe that covers up the eye and nose from one side. The shaved sides and stubble beard are adding more impact to the guy's look.
Having such a modish combo can give you hundreds of styling ideas that will provide you a promising transition from punk weekend look to a formal office look as well, for example, you can style this ideal length hair into a pompadour or slick hairstyle.
7. Short Devilock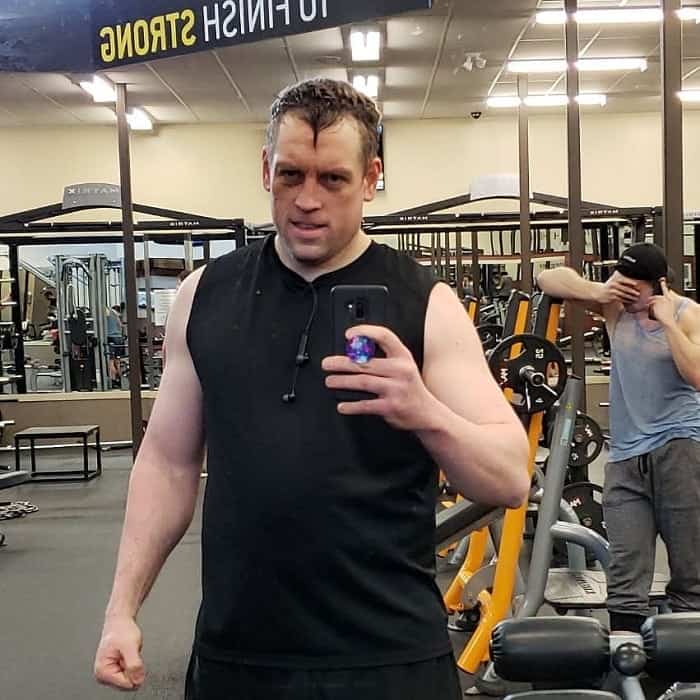 Going with the signature Misfits' Devilock hairstyle is not easy to carry for every guy in this current era where everyone wants to inspire others from their elegance.
Here is the most sophisticated version of the classic that you can carry without looking like a weirdo. Short taper fade at the side and back hair, Sweep back the top hair and pull forward few hair strands in the form of pointed fringe to achieve Devilock features.
In summary, it is surely an ultra-courageous hairstyle' addition in the category of Punk hairstyles when the majority of people thinks, it's Mohawk.
So, now you know that there is something more daring than Mohawk? Haven't you! If we dare you to wear any of the abovementioned Devilock styles, which one of these would be amongst your preference?