Long man braids are undoubtedly head turners on the street, and we can certainly understand why! They add a plus of style and mystery and a boost of confidence!
Now, the options of hairstyling for men are not as limited as they once were so guys, feel free to put your creativity at work and mix these braided hairstyles for men with long hair in the best ways possible!
1. Long Box Braids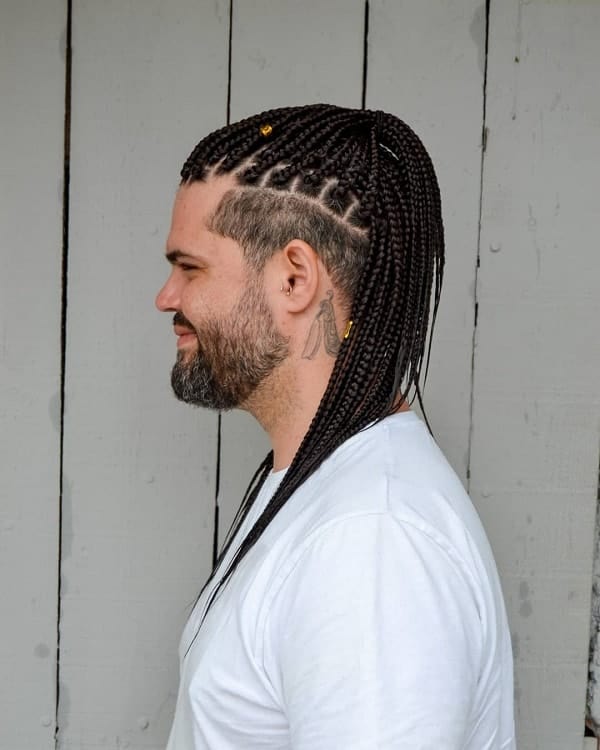 Box braids are back in trends, and they are not only popular in the black men community, but also they became trendy all over the world. Create an undercut and braid the rest of your hair. Use some hair jewelry to decorate your hair and pin one part of your hair into a ponytail.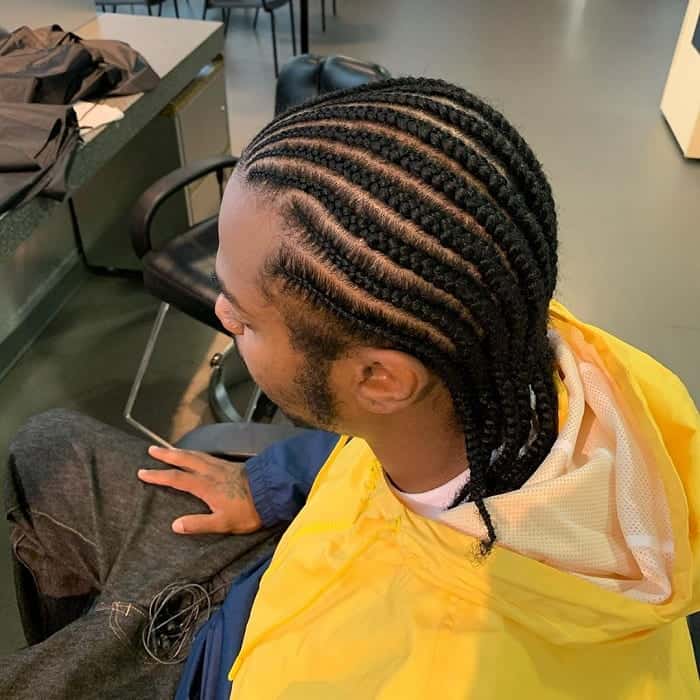 Leave your sideburns untouched for a manly look and great face-framing and keep you Afro hair in one place by adopting a cornrow hairstyle.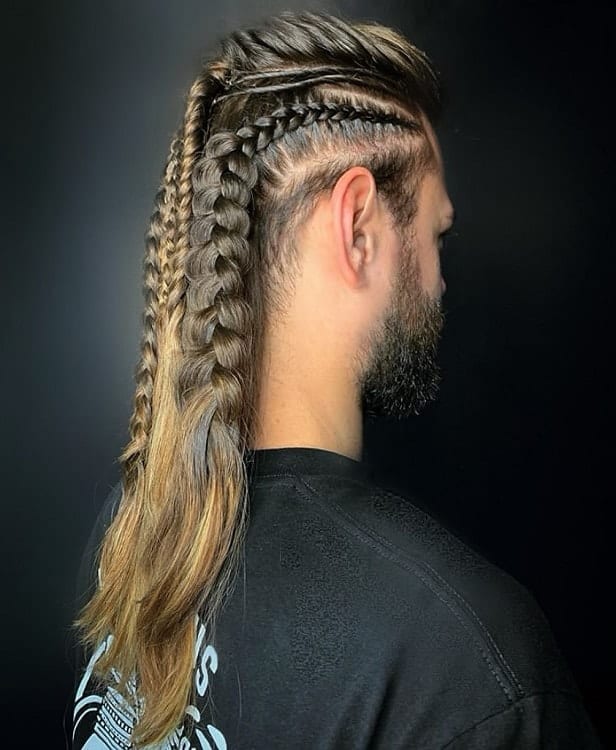 Love those Vikings movies and series and want to recreate their sophisticated hairstyles? Get your inspiration from this image. Keep your hair long and create several French braids that are well delimited from one another.
Create two small dutch braids for men on both sides and a bigger one on the center of your head. Braid them all at your neckline to recreate this gorgeous look.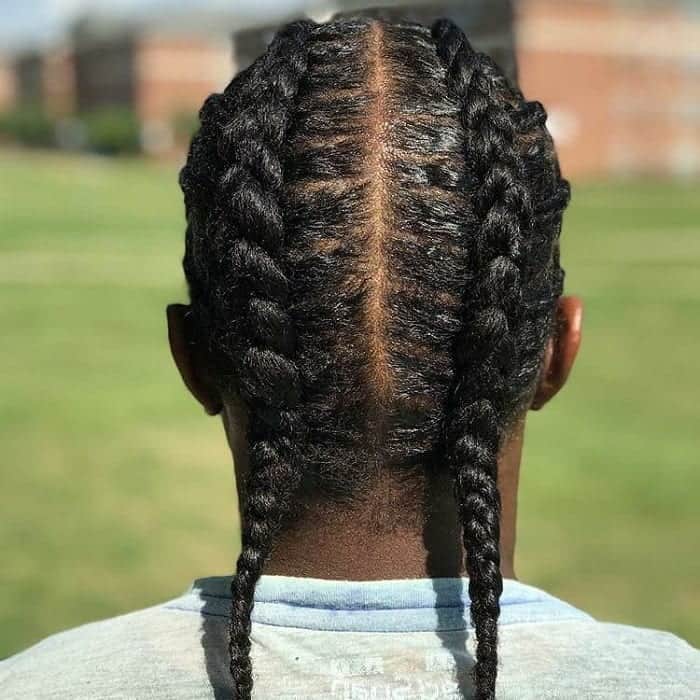 These two French braids really add value to your knitting because they beautifully stand out! Before you start braiding them, remember to use a lot of moisturizers if you want to handle your hair effortlessly!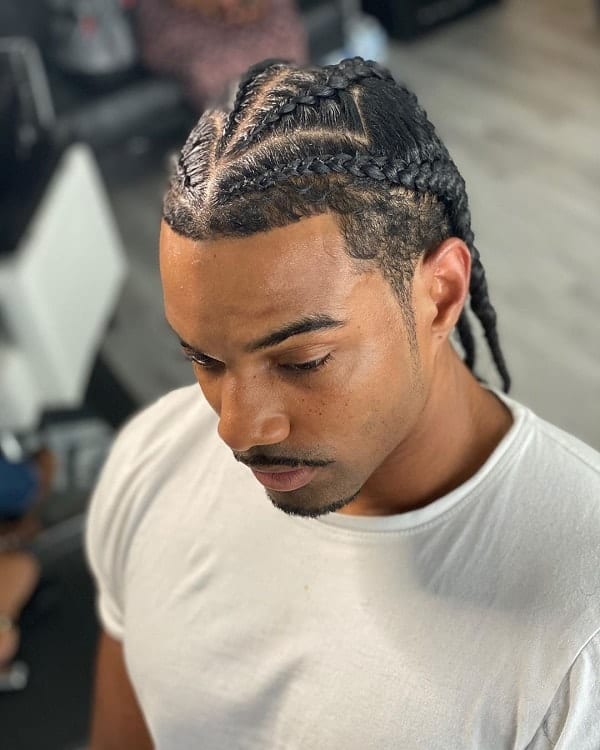 Make your look stand out with four cornrow braids. Braid two of them starting from your forehead and direct them on your sides. The other ones should start from the top center and must follow the centerline until you reach your neck.
Related Braided Hairstyles for Men:
Out of ideas for your hairstyle? Long braided hairstyles can be a real aid for men when you want a creative and gorgeous look for your hair! Make your hair stand out with long knits and create a design to make them look eyepopping!