Tagged as one of the sexiest men alive George Clooney haircuts can make any girl's heart beat faster. Much of the credit goes to his – physical and killer looks. This is one of the reasons why he is acknowledged by one and all as one of the leading "Lady Killer" in Hollywood of contemporary times.
A trademark of his charismatic presence Clooney has been experimenting with his hair for quite a long. George Clooney hairstyles with salt and pepper color and a debonair persona, Clooney has won the hearts of millions worldwide. But unlike many of the Hollywood stars, he has never parted with his sophisticated looks all throughout his long and successful career, even after sporadic experiments with his hair.
Sneak Peek about George Clooney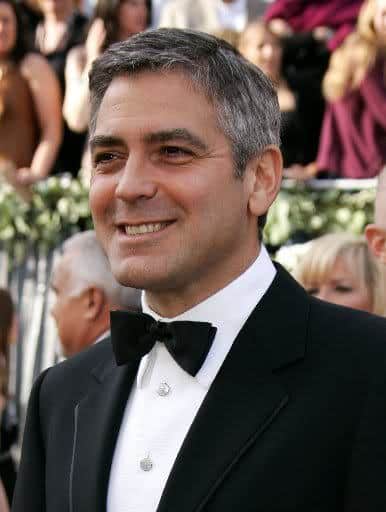 George Clooney of Irish-American descent was born on born May 6, 1961. Hailing from the town of Lexington in Kentucky, his ruffled short patterned hair lent him a boyish charm. As an actor, Clooney made his debut in the E/R, an American medical drama series.
His long, thick and slightly wavy hair instantly went to become a fashion statement. After remarkable performances in several television series, he finally landed up with a role in Combat High. Clooney's impressive cinematic debut was the perfect start to a fantastic film career.
Hitting the headlines in 1997 for his portrayal of the Dark Knight in Batman and Robin. Clooney's success was soon followed by the movie Out of Sight. The movie made him the King of many hearts with his dazzling looks and his short razor cut hair. This George Clooney haircut rocked that time among his male fanbase!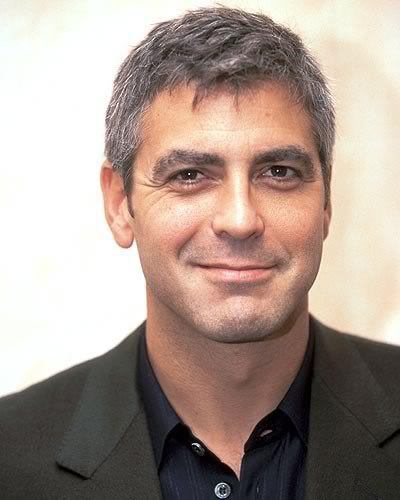 George Clooney's trimmed sides with thick wavy hair in the middle in
Out of Sight
and
The Peacemaker
instantaneously catapulted him into the limelight as a fashionable hip film stars. While in
One Fine Day
, starring opposite Michelle Pfeiffer, George had a casual front facing hairstyle,
Caesar cut
.
In The Perfect Storm, he went for long hair with large sideburns and trimmed beard look. Ocean's Eleven and Ocean's Twelve saw a classy looking Clooney with side-parted hair playing the character of Daniel Ocean.
Best George Clooney Haircuts
Following are the best George Clooney haircuts that got famous among his fanbase!
1. Mid-Age Men Classy Look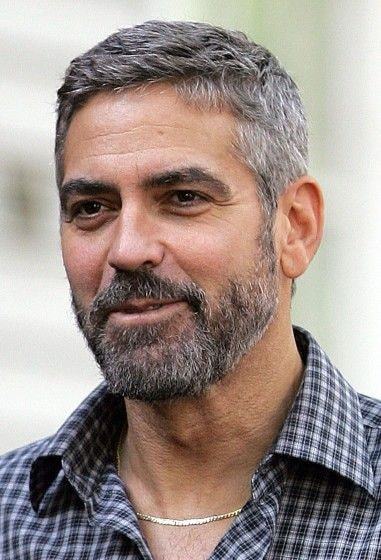 This close crop haircut is going to suit all men who are middle-aged since it is neither too boring nor too over the top. Make sure you take these pictures to the salon and let the barber closely observe every angle so that he/she gives you the right cut.
This haircut of George Clooney looks best with medium length beard. Also, men who shadow their sexiness with cropped haircuts should clearly follow style icon George Clooney for their dose of style inspiration.
2. Short and Sexy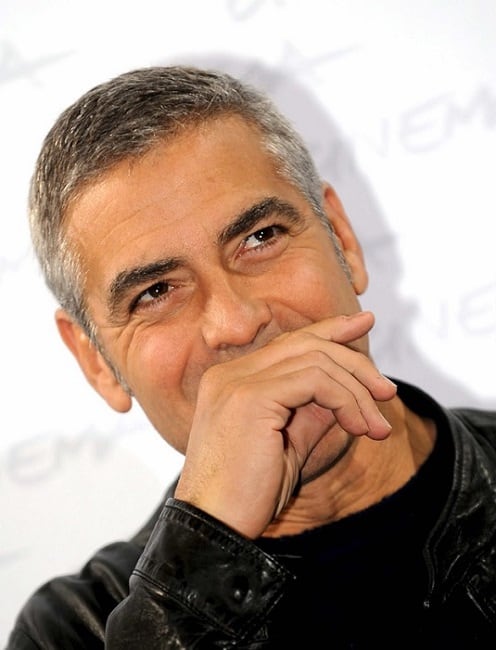 Well if you are one of those middle-aged men who clearly like their short hair then hey you can't miss this George Clooney hairstyle. Not just middle-aged men but even the youngsters too are in love with this hair statement. But the reason why we suggest middle-aged men try this because George Clooney sported this haircut with black and grey hair.
It highlights your smart personality and the cool hairstyle simply does the job of adding a cherry on top of the cake. We shouldn't miss the sideburns which definitely add a style statement matching the face cut.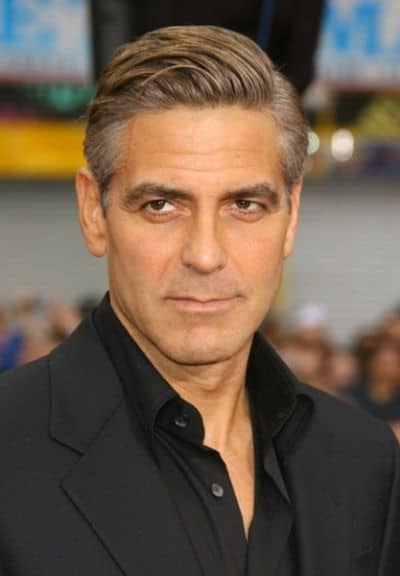 A sharp side part with long hair on top and short or shaved sides looks sexy regardless of whosoever is pulling it off. This haircut on top is a pompadour haircut which can also be called a comb-over haircut. The short length sides have grey texture while the top hair has brown color giving a sleek appearance to Mr. George Clooney.
This is one of the sexiest haircuts that has been trending among the young population. So, if you want to keep up with this haircut use a good amount of gel and of course a great comb to style it likewise.
4. The Handsome Hunk Look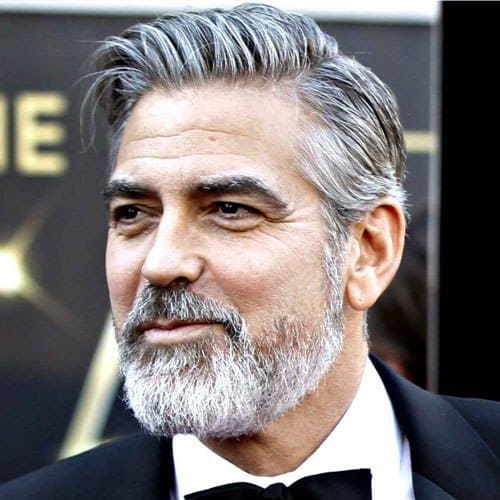 How can we miss on the phase where a boy desires to be a hunk and the handsome men can't wait to add the hunk charm? This haircut worn by George Clooney is the perfect example for the phase every man hits where "No Shave November" becomes a serious style statement.
The side hair has lengths that fall on the ears and the side part is roughly done. A long beard just like we said 'No Shave November' compliments this haircut perfectly.
Men's Hairstyles Inspired By Hollywood
5. The Gentleman's Look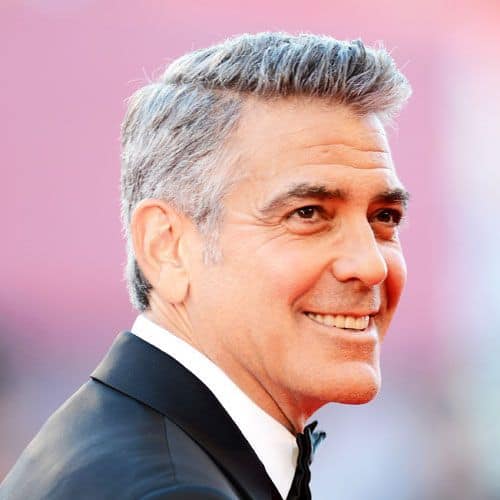 What defines a gentleman's look better than something tidy, clean and sharp? This George Clooney hair is one of those haircuts where men are bound to look classy and more like a gentleman. This fancy haircut is no hard maintenance, as the hair has been kept the medium length and there is a sharp side part.
Medium length spikes on the top neither make it too cropped nor too spiky so it is very much sporting to carry this hairstyle to formal as well as casual gatherings. And no wonder it made George Clooney look like the perfect gentleman that he already has the charm of.
George Clooney is regarded as the suavest and sober style icon for men of this generation and nort to mention his hairstyles. Standing high at 5′ 11′ George Clooney is quintessentially known for his retro looks and his short but trendy hair that has earned him the nickname "The King of the Cool".