Buzz cuts are quite popular across the globe. The number 4 buzz cut is particularly famous as it has all the right characteristics that a guy looks for. The buzz cuts have so many variations as they come in different lengths and fade alterations.
The length is on a medium level of number grading for different people. The number of guards that are put on hair clippers varies from number 1 to number 8. The number 8 length is highest at 1 inch while the number 1 length is at 1/8th of an inch.
Best Number 4 Buzz Cut Styles
While talking about 4 buzz cut, it is necessary to first determine how long it is. The length of hair in this amazing haircut is ½ an inch which gives you a medium length on the spectrum of short hair. The hair is clipped short, but not too short so as to have the scalp showing from underneath the hair.
The sides in the number 4 buzz cut do not have to be the same length, so you can trim or taper them in any way that you like. Here are 3 examples to help you understand the length.
1. 4 Buzz Cut with Tapered Sides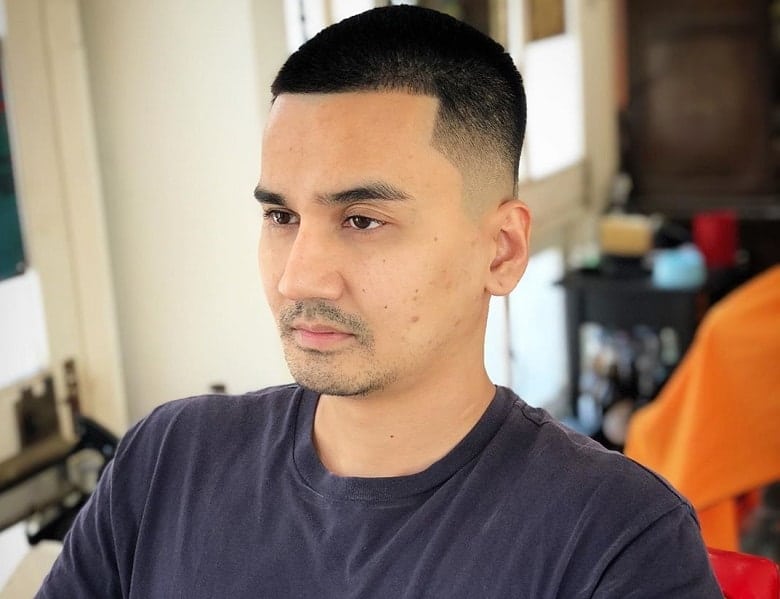 This one has the exact length of a ½ inch at the top of the hair which is customary of a number 4 buzz cut. The hairline is even trimmed to the same length to have a fuller and better buzz cut look. The sides, however, do not have the same length as the ½ inch is quite long when it comes to short buzz cuts.
The sides are gradually tapered with hair clippers and trimmers to reach a length somewhere between number 1 and number 2. The back has the same tapering as the sides, making the number 4 hair at the top look even more stylish.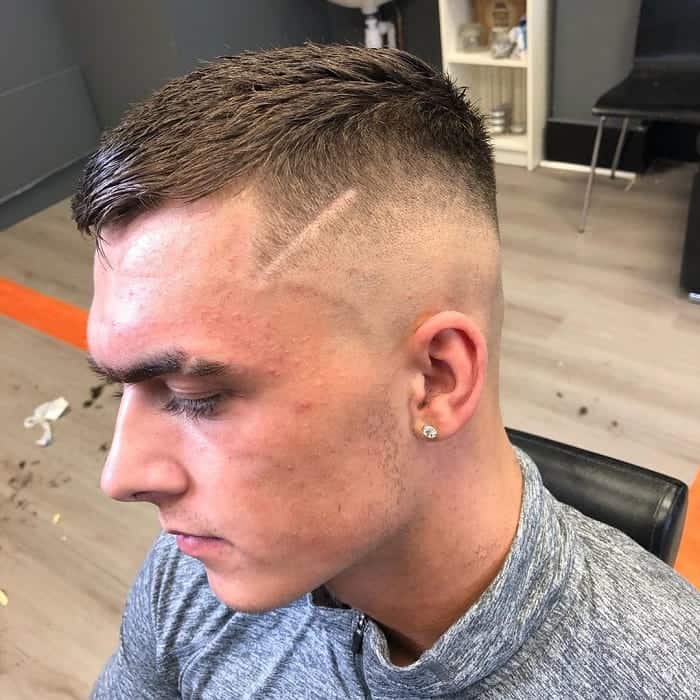 This one is for you if you are a fan of military haircuts which have an underlying intensity to them. The hair at the top is cut to a ½ inch length including the front hairline. The hair at the crown and upper part of the back side is number 4 too.
However, there is no gradual tapering at the sides. Rather there is a sharp skin fade making you look intense, intimidating and fun-loving at the same time. This is an amazing 4 buzz cut as it helps give your personality so much character.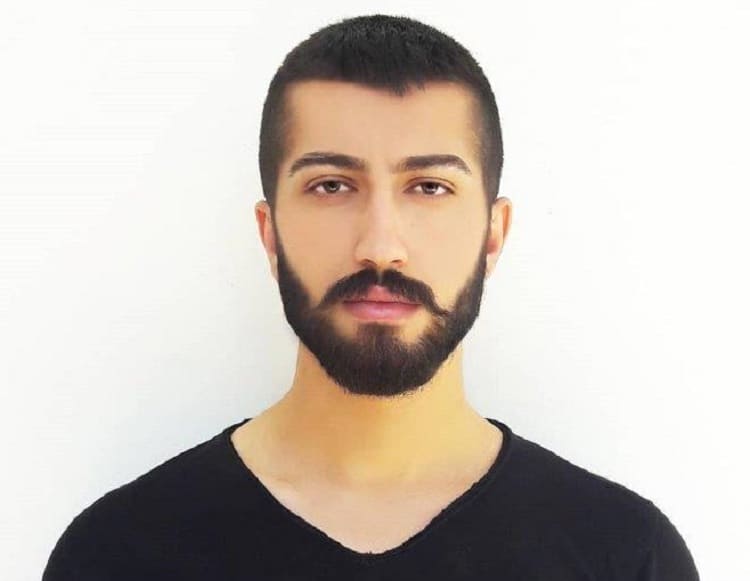 If you are up for a trendy yet low profile crew cut which makes you look handsome but not intimidating then go for this one. The hair is given a grade 4 buzz cut at the top while the sides are slightly shorter with a grade 3 buzz.
These number 4 buzz cut haircuts are taking the world in a sweep, so when are you getting swept by them?