George Michael was an English singer/songwriter, musician, and music producer. He first came to fame in the 1980s when he and friend, Andrew Ridgeley, began to perform together as Wham.
While still a member of this duo, he released his first solo hit, which sold approximately six million copies. Here, we are going to take a look at George Michael hairstyles over the course of his career.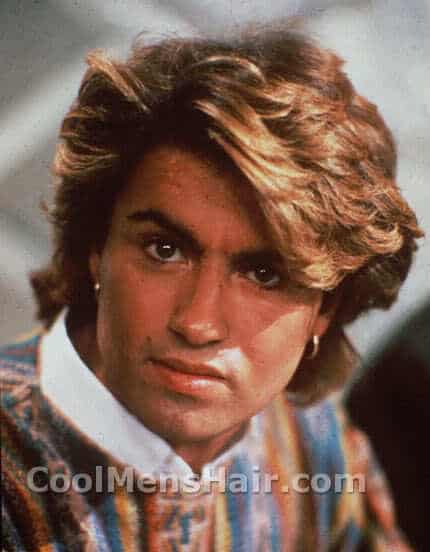 George Michael medium length hairstyle.
George Michael's Hairstyle Evolution
The British singer-songwriter George Michael was not only known for his extraordinary talent but also for his ever-evolving hairstyles that became iconic over the years. Let's take a journey through George Michael's hairstyle evolution:
Early 1980s
As a member of the duo Wham!, George Michael sported a voluminous, feathered hairstyle. His hair was cut in layers, giving it a full and airy look. This was a very 80s style and fit well with the colorful and lively image of Wham!
Iconic Look: The lively mop-top with highlighted streaks and an earring that became a signature of his youthful look.
Late 1980s
With the release of his debut solo album "Faith," George Michael's style underwent a radical change. He started to sport a more rugged and mature look, with designer stubble, leather jacket, and slicked-back hair.
Iconic Look: The slicked-back hair with a leather jacket and sunglasses, often seen in the "Faith" music video.
Early 1990s
During this period, George Michael adopted a more understated and serious image. His hair was cut shorter and often styled in a more natural and relaxed way.
Iconic Look: The short, casual hairstyle with a beard, as seen in the "Freedom! '90" music video.
Mid-1990s
In the mid-90s, with the release of the "Older" album, George Michael sported a much shorter cropped hair and a well-trimmed beard, reflecting a more sophisticated and mature persona.
Iconic Look: The cropped hair with a distinguished beard.
Late 1990s to Early 2000s
In the late 90s and early 2000s, George Michael kept his hair relatively short, occasionally growing it out a bit but generally keeping it well-groomed.
Iconic Look: Short and slick with a bit of volume, often accompanied by designer glasses.
2010s
In his later years, George Michael maintained a classic look with slightly longer hair, often slicked back, and kept his facial hair neat.
Iconic Look: The mature, slicked-back hairstyle with a neat beard, looking dapper in suits.
In the 80s, when he was getting started, Michael wore his hair in a medium length style. It was layered and textured to give it more body.
George Michael Hairstyles
He brushed it into a conservatively messy style and used pomade to hold it in place. This was actually one of the more conservative hairstyles to come out of the decade of big hair.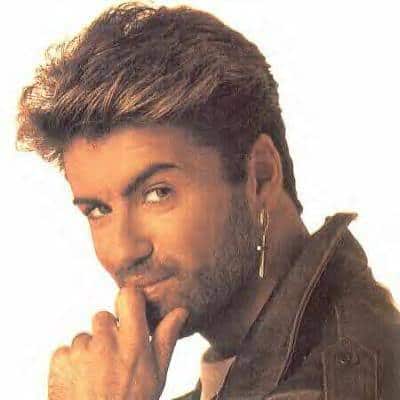 George Michael short sides hair.
Over time, George adopted a shorter hairstyle. The sides and back were cut very short while the top was left at about a half inch in length. This was waxed and combed toward the back, with a little tuft in front standing straight up. He also added a scruffy-looking stubble of facial hair to complete his look.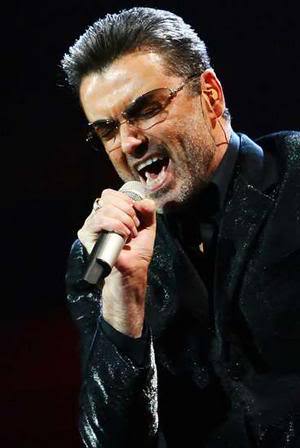 George Michael slick back hairstyle.
Then, he has toned back the look of his hairstyle. He still keeps it cut short but allows the sides and back to grow almost as long as the top. He seems to still favor the slicked back look, using a touch of hair cream or gel to hold the hair in place.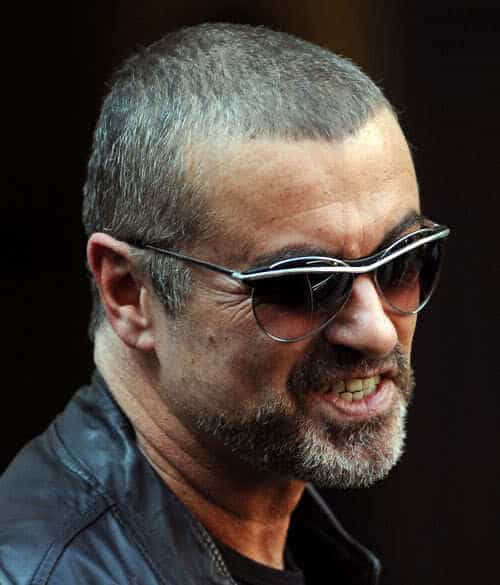 George Michael short hairstyle.
George Michael hairstyles have changed a good bit over the span of his thirty-plus-year career. As he has matured, his hairstyles have matured with him. He had longer in the beginning of his career that changed to a shorter, like a buzz cut. Today, his hairstyle is more mainstream for a man of his age.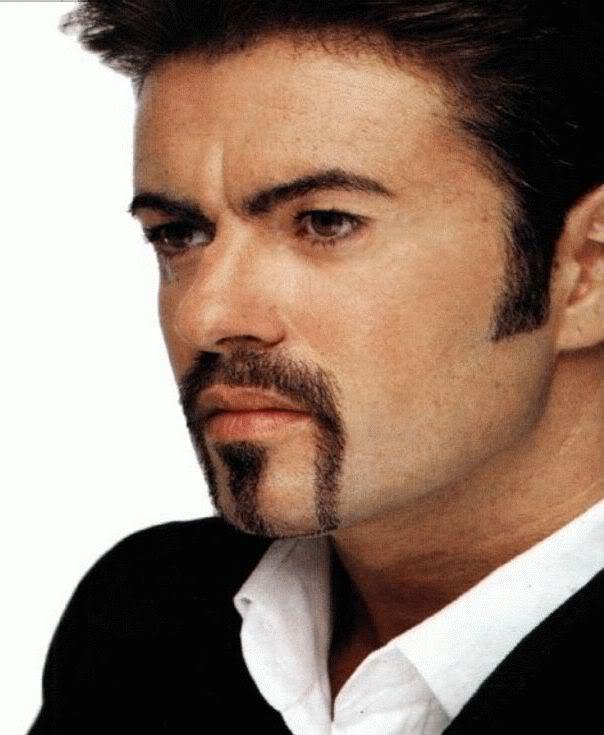 George Michael horseshoe mustache.
He has also adopted different types of facial hair over the years to complete his looks. He has worn his beard in a stubble that appeared to be a five o'clock shadow up to about four days growth.
He has also been seen with a horseshoe mustache that hung down to his chin with a soul patch down the center of the chin. The rest of the face was clean-shaven. He has also gone with a more standard mustache and the soul patch as well as a mustache and goatee.
Throughout his career, George Michael's hairstyles reflected the evolution of not only his music but his image and personal life. His iconic looks remain memorable, and his contribution to music and pop culture remains significant.
Editor's Pick