Are you one of the individuals with a widow's peak hairline? It's a genetic trait that both men and women can have. But what does it mean for men's hairstyle choices? Quite a lot, as it turns out.
But why let genetics dictate your style? Rather than trying to hide it, why not embrace it? A great haircut can highlight your widow's peak and make it a focal point of your look.
In this article, we will show you some cool widow's peak hairstyles for men. Whether you want to embrace its prominence or soften its impact, we've got you covered.
What Is A Widow's Peak?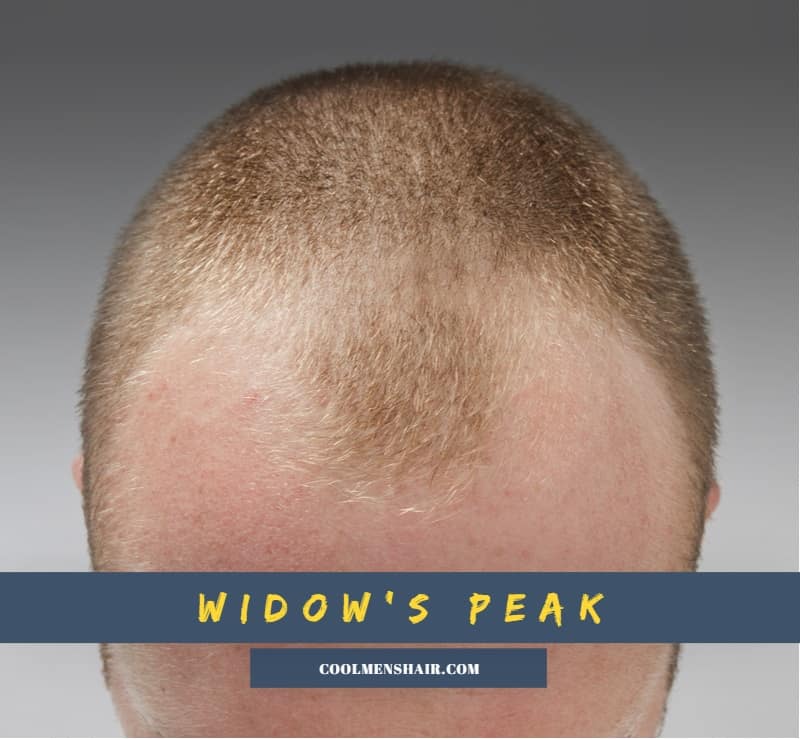 If normal hairlines have a straight-line shape, it's not the case for the widow's peak. A widow's peak is a distinct hairline formation where the hair grows in a V-shape towards the center of the forehead.
Though we mentioned widow's peak is genetically inherited, however, there are not enough studies and research to support this theory. After all, it doesn't matter how you got it if you make the best out of it!
Also, you probably haven't noticed this, but many celebrities confront this hairline situation. Leonardo DiCaprio, Jude Law, and David Beckham are among them, and we have to say that it looks marvelous in them.
However, if you are one of those men who have a widow's peak, there's no reason to worry; on the contrary, this distinctive hairline looks fabulous if you find the proper way to style it.
Choosing The Right Widow's Peak Hairstyle
If you have no idea how to take advantage of this hairline, there are so many hairstyles you can get when having a widow's peak. There is one basic question one must ask himself when trying to decide on the best haircut for the widow's peak. That is the question of whether one wishes to highlight his widow's peak hairline or try to cover it up.
The best haircuts to show off or highlight a widow's peak hairline for men are usually very short ones. A buzz cut will expose this feature completely. Other short hairstyles will show it off, especially if the hair is pulled back from the forehead. Read this article to know more about other hairlines.
While the widow's peak is a significant factor in choosing a hairstyle, your face shape is equally important. Ensure that your chosen style complements not just your hairline but also your overall facial features.
Accentuating the Widow's Peak
If you're comfortable with your widow's peak and want to highlight it, short hairstyles tend to be the best option.
Buzz Cut
The buzz cut is a classic choice that will completely expose and highlight your widow's peak. This style is neat, easy to maintain, and perfect for showcasing your distinctive hairline.
Pompadour
The pompadour hairstyle, with its volume at the top and shorter sides, brings attention to the center of the hairline, thereby accentuating the widow's peak.
Side Part
A side part can emphasize your widow's peak, especially if the parting starts at the highest point of the peak. This style can be adapted to both casual and formal looks.
Hiding the Widow's Peak
If you prefer to hide your widow's peak, consider these hairstyles:
Fringe or Bangs
A fringe or bangs can effectively hide your widow's peak. This style provides a more uniform hairline, as the hair in the front covers the peak.
Layered Cut
A layered cut, particularly when styled forward, can help minimize the visibility of a widow's peak. The layers add texture and volume to your hair, drawing attention away from your hairline.
Celebrities With Cool Widow's Peak Haircuts
Find out below the best examples of celebrity-inspired widow's peaks hairstyles!
1. Wentworth Miller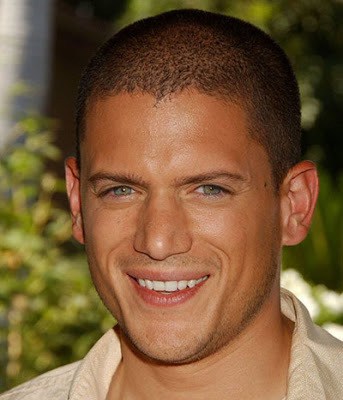 Wentworth Miller widows peak hairstyle.
"Widow's peak haircuts" and "Wentworth Miller" are practically synonymous. The "Prison Break" star often wears his hair short, allowing his widow's peak to shine, adding a level of intensity to his on-screen characters.
2. Zinedine Zidane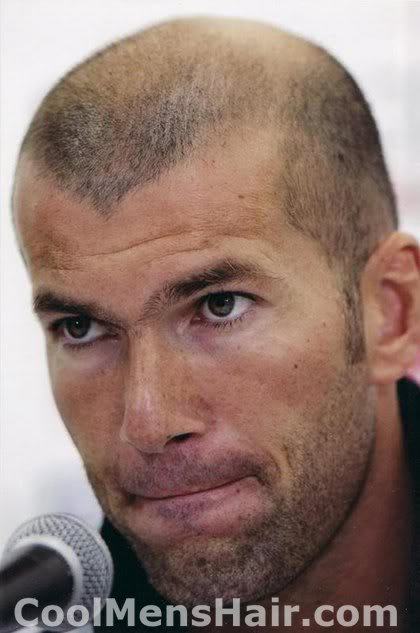 Zinedine Zidane, the renowned French footballer, manager, and former coach of Real Madrid. His signature buzz cut with an almost balding scalp proves that there is nothing to be depressed for a visible widow's peak.
3. Terrence Howard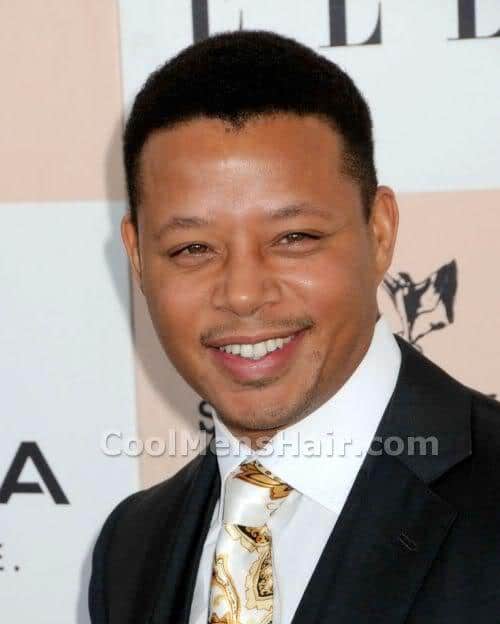 Terrence Howard, the "Empire" actor, often sports a short haircut that complements his widow's peak. His hairstyle shows how a widow's peak can add an extra layer of appeal to short hair.
4. John Travolta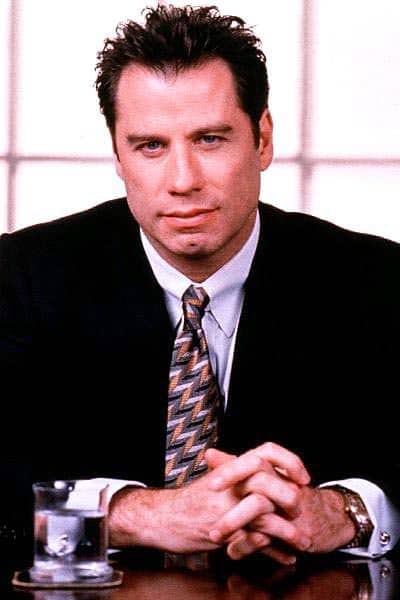 John Travolta, with his iconic slick back hairstyle, has always put his widow's peak front and center. The "Grease" star's look is an excellent example of how a widow's peak can complement classic hairstyles.
5. Keanu Reeves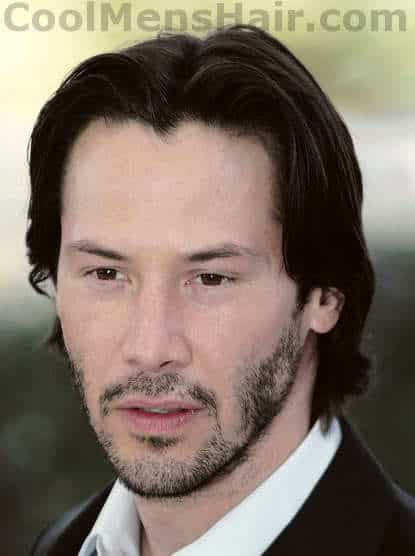 The "John Wick" star, Keanu Reeves, is one of Hollywood's leading men who perfectly demonstrates how to work with a widow's peak. His signature long middle-parted hairstyle shows how a widow's peak hair can be styled with long hair.
6. Denis Leary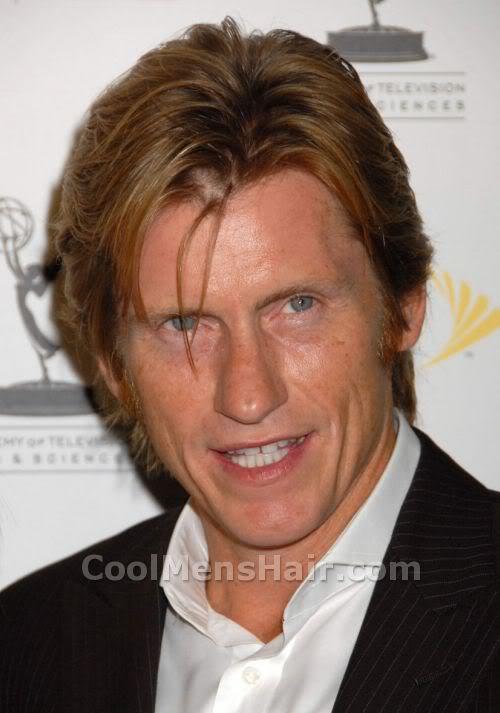 Denis Leary, the actor, and comedian, has always worn hairstyles that hide his widow's peak. His effortless style emphasizes his distinct hairline, adding to his charismatic screen presence.
Long cuts that are parted in the middle are also good for accentuating the point of one's widow's peak. However, the best cuts for hiding it are medium to long haircuts that avoid a part in the middle.
7. Jude Law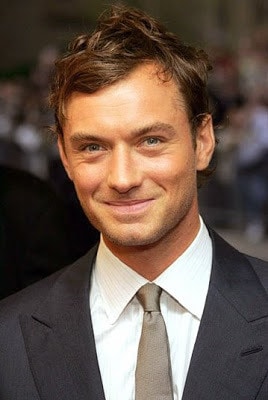 The best haircuts to hide widow's peak are those that are swept forward and to the sides. Despite experiencing hair thinning over the years, Law has always embraced his hairline, often opting for short, side-combed hairstyles to hide it.
Forward-swept bangs work very well. Parting the hair on one side or the other is also an option. Of course, one may opt for a conservative cut that allows him to style the hair using random spikes all over the top of the head for that "bed head" appearance as well.
8. Leonardo DiCaprio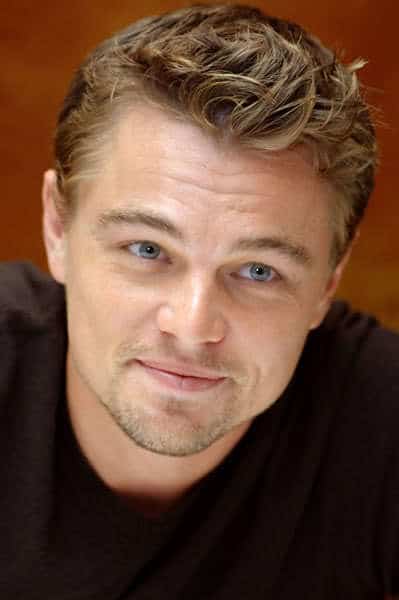 An Oscar winner and style icon, Leonardo DiCaprio is no stranger to the widow's peak. His timeless slicked-back style during his "Titanic" days gave him a distinctive look that has left an enduring impression in Hollywood-style history.
9. Colin Farrell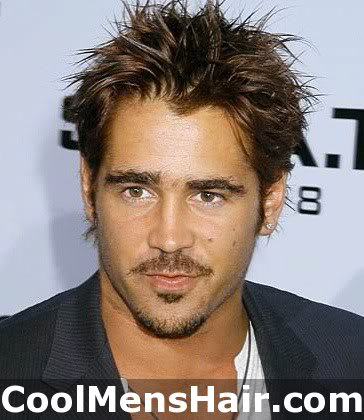 Colin Farrell is known for his versatile acting and his equally versatile hairstyles. His widow's peak adds character to his look, whether he's wearing his hair in a short crew cut or in messy waves.
10. Sting (Gordon Matthew Thomas Sumner)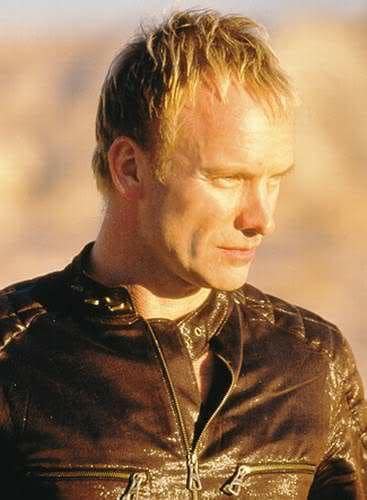 Music legend Sting has made his widow's peak part of his iconic look. Whether his hair is short or long, his widow's peak always adds a touch of uniqueness to his appearance.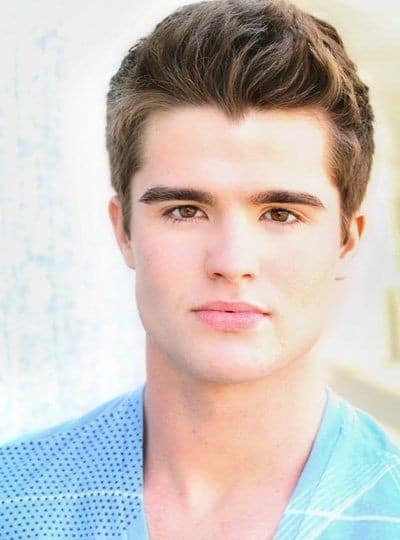 Actor Spencer Boldman, known for his roles in Disney XD's "Lab Rats," rocks his widow's peak with a variety of hairstyles, from short and spiky to long and wavy, demonstrating the versatility of this distinctive hairline.
12. George Clooney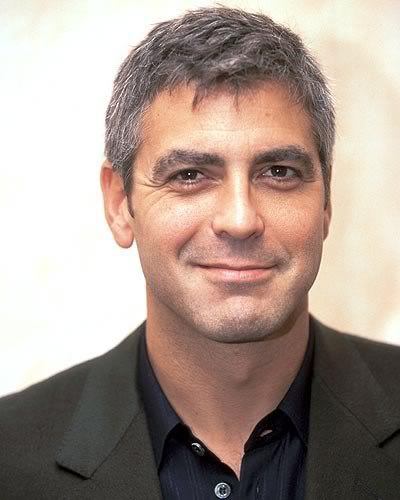 The Hollywood actor and filmmaker has been rocking a Caesar cut with his widow's peak for years. This hairstyle hides his widow's peak and his grayish-black hair makes him look as cool as his movies.
Haircuts do not have quite as much impact on the appearance of a widow's peak as the way the hair is styled. However, one should consider whether he wishes to accentuate or hide it when choosing a cut. This is because longer haircuts tend to offer more styling options that will hide it while cutting the hair very short will almost certainly make it more prominent.
13. Bella Lugosi
Many like to show it off a little because of the sinister reputation given it by Hollywood. After all, many of the movies' greatest villains had a very prominent widow's peak. One of the best examples is Count Dracula as portrayed by Bella Lugosi. This widow's peak haircut gives men an air of mystery and of being a bad boy that many like.
He has been seen styling his hair in various ways, sometimes opting for longer hair that falls freely around his widow's peak, and at other times, he has been seen with shorter, neatly styled hair.
So, whether you want to hide or highlight your widow's peak hairline or want to opt for a short, medium, or long hairstyle, there are plenty of options to choose from. Experiment with different cuts and styles to find the perfect one for you.
FAQs
Can I style my widow's peak if I have curly hair?
Yes, curly hair can be styled to complement a widow's peak. Consider hairstyles that work well with your hair's texture and consult with a hairstylist for personalized advice.
Are there any hairstyles I should avoid with a widow's peak?
While personal style preferences vary, certain hairstyles like a completely shaved head or a high, slicked-back style may highlight the widow's peak. It's best to experiment with different styles and find what suits you best.
Can I grow out my widow's peak and hide it with longer hair?
You can grow out your hair to minimize the visibility of a widow's peak, but it's important to find a balance that works well with your face shape and hair texture.