President John F. Kennedy is most certainly remembered for his political legacy and public life above all, but JFK is forever to be associated with an almost-perfect appearance and a dedication to a lifestyle that many desired to emulate.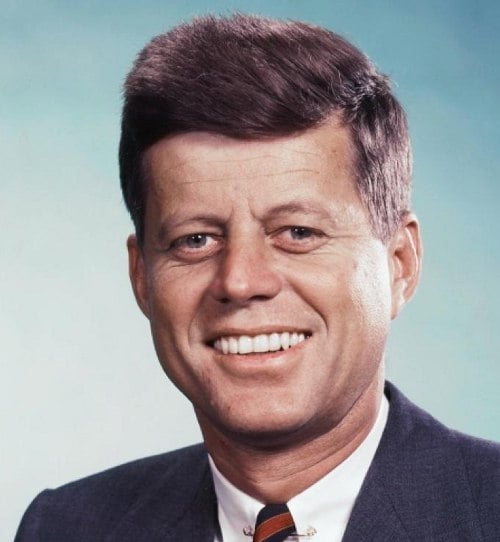 In another photo of him, clad in an untucked shirt, sleeves rolled-up and effortlessly styled head of hair gave the casual look a much-coveted sense of refinement that felt entirely natural to JFK. But it was indeed the cool factor that his hairstyle conveyed that made his look all the more memorable, inspiring generations that came after him with a particular style that does not seem to have dated one bit.
To achieve the JFK hairstyle, understanding the right balance between impeccable execution and the effortless look is paramount. The key to this look is the closely cropped sides, maintaining just enough length to allow a smooth transition between the sides and the length on top. The top is brushed down towards the forehead and then lifted to as swoop to one side and create that added bit of volume in the front.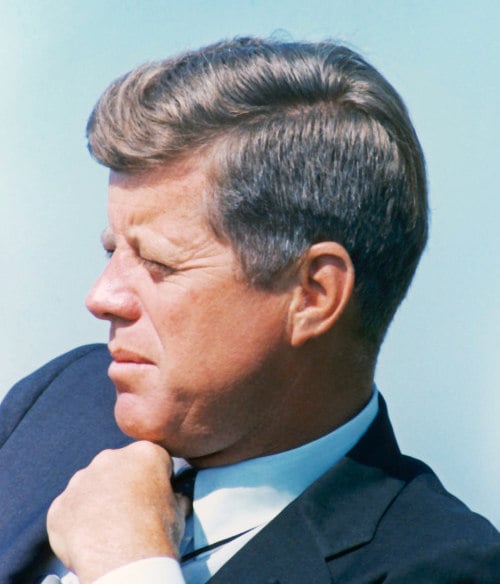 To achieve this look, trim the sides regularly while growing the length on top; – keeping the sides trimmed close will give you just enough versatility to re-create the JFK hairstyle. Always style the top with minimum amounts of product or mousse to preserve the free-flowing and natural appearance of the hair then it is brushed back while giving your subtly slick backed look just the polished appeal you desire.