Dreadlock hairstyles are a perfect example of a bohemian and independent lifestyle. It is one of the most common hairstyles worn by black men, but men of all the colors can embrace this look. With fade, it becomes edgier!
From blonde to black, long to short, and braided to straight, dreadlock fade comes with many sizes, shapes, and designs.
The first thing that you should do is to know the various types of fades. After that, decide how you want to style your dreads- its length and looks. You have the option to combine it with a Mohawk, high top, braids, or ponytail.
Manly Dreadlock With Fade
Here are the top 10 dreadlock fade hairstyle ideas for men.
1. High Fade Ponytail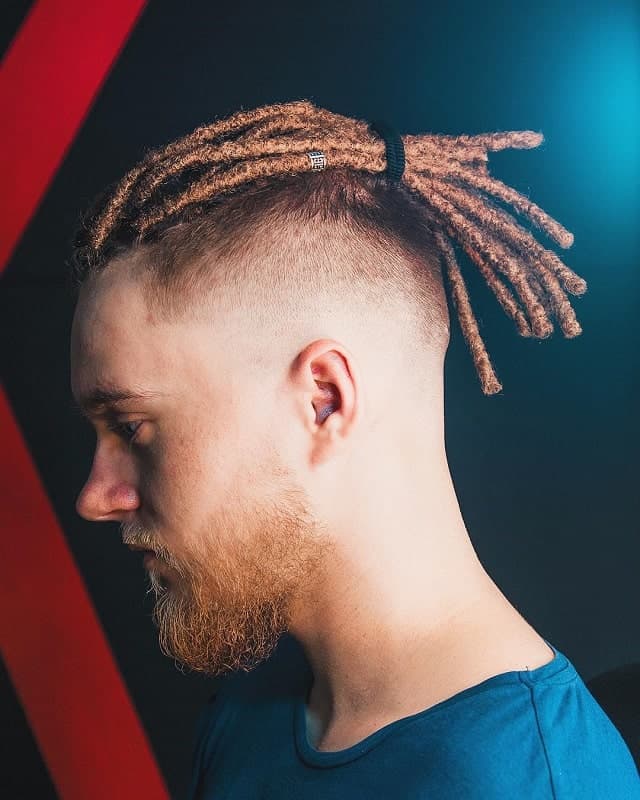 If you have longer dreadlocks, you can wear them in a high ponytail. This hairstyle can give you a clean look, given that it has high skin fade, although a messy beard reverses the effect.
If you remove your ponytail, this will not look bulky, unlike if your hairstyle is not high faded. And this is sort of organized.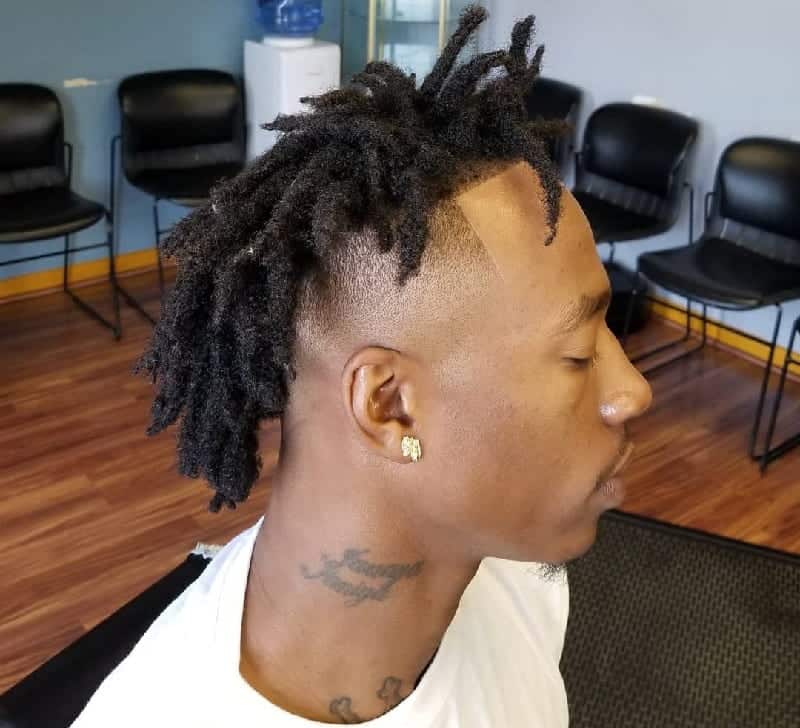 You can make your dreadlocks long enough without getting really messy. Make your face clean enough and let your dreads stand out. The high fade with dreads on top looks good if you maintain your beard shaved.
The beauty of this hairstyle is that you can maintain it easily and you can keep the dreads either long or short.
This may look easy to style, but you need to weave dreads into braids. You have to stay committed with braided dreads as this is time-consuming.
If you have already dreadlocks and you want to change your style, consider doing this one! It's nice and clean.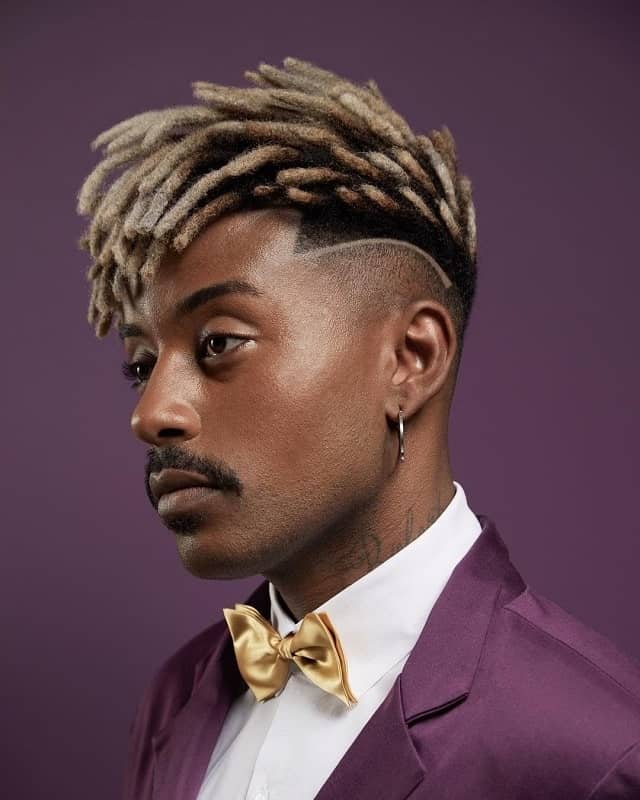 It is formal to look at someone who has a shaven clean head, leaving medium dreads along the center. Plus, the straight shaved lines emphasizes the dreadlocks with fade so amazingly.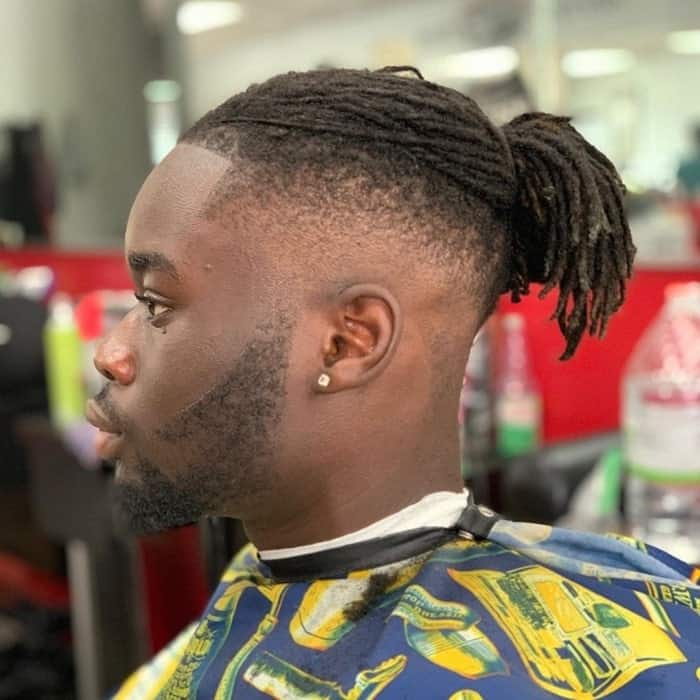 Thin dreads can cause damage to your hairline too. One way to prevent this is to pull up your hair.
And yes, it can prevent damage, plus, it can make you look clean, although the beard somewhat enhances your hairy look. Anyway, if your beard is designed like this, it is cool!
Amazing Taper Fade Hairstyles with Beard for Men
6. Thin Dreads +Fade+ Thick Beard
You can make your dreads thinner and pull them back in your hair. Complement it with a thick beard. It will make you look hairy but clean. So if you have thin or fine hair, you can still rock dreads in style.
Faded undercut augment with thick black dreads. And this is an awesome fashion option, especially if you have semi-long dreads.
Although the dreads are messy on the top of your head, the faded sides makes your face look upstanding.
8. Braided Thin Dreadlocks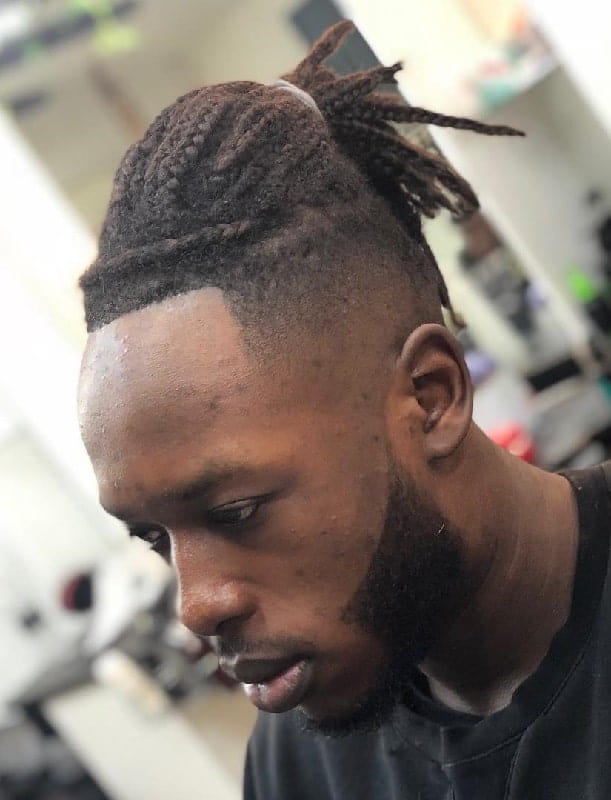 If you have dreadlocks, you can weave braid & pull them back in a ponytail. It seems like you just come from your barber.
This hairstyle is very classic, yet versatile. You will look even more attractive if your dreads come with a high temp fade and shaped beard.
9. Short Dreads with Highlights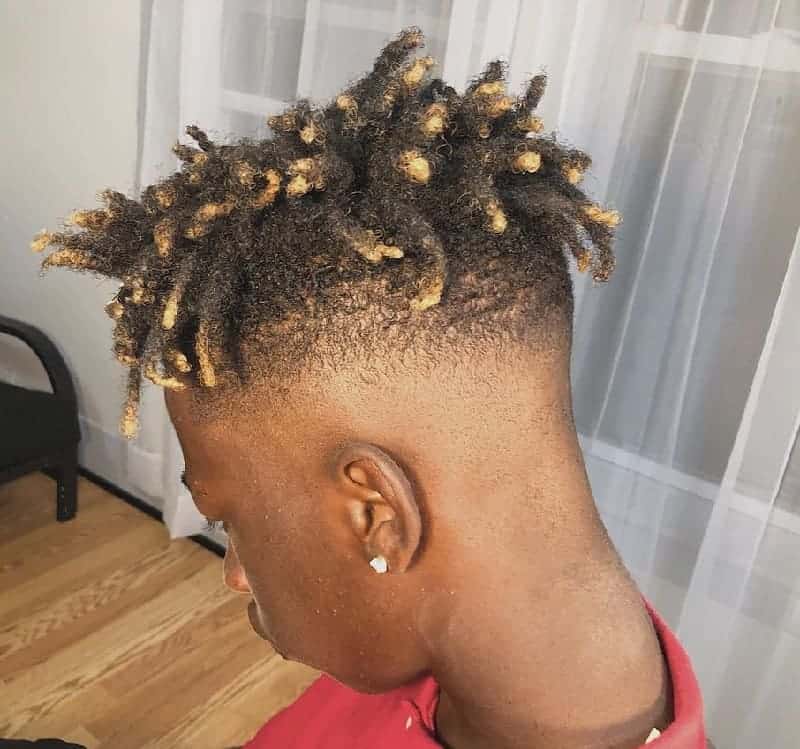 You can make your dreadlock fade style look unique by giving it a twist. Put some highlights at the tip of every dread. It will make your dreads look unique than anybody else.
If you want to change your style, you merely have to cut the edges. You can add a new color if you want a change, again.
This dreadlock haircut is perfect for your edgy style. Although the hair looks filthy, the fade and beard give you a virtuous look.
Dreads with fade are quite popular nowadays, worn by men of all races. This hairstyle depicts an on the go lifestyle- bohemian, independent, and free. It can be worn on all occasions, whether you are on a beach or a business meeting.
This can also be worn by men of all hair types, whether you have long or short hair. You will be attractive and nice to look at with this style, especially that it is unique and unusual.