The hair design when comes with the combination of taper fade gives you an edgier and sharp look. Most people try the designs according to their taste, favorites or personality. Ever since this taper fade with design style has come out, people have gone crazy for it.
Kind of like the celebrities that comes on vogue. The style is for every formal and informal look and you can change the design once your hair grows back.
Latest Taper Fade Haircuts with Designs
So, if you are ready to try this new spice in town, here are the top 8 taper fade picks for you with a design that you can try.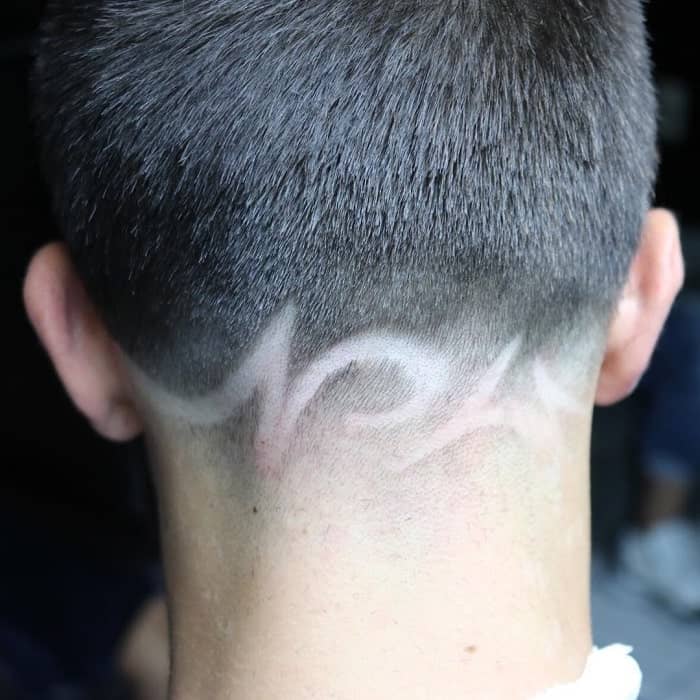 The ideal and military-style crew cut is for people who like to keep their hairs short. The hair does not require too much maintenance and still, you can enjoy the modern style. The design is on the back of the neck with a sharp taper fade.
2. Mullet + Tapered Sides + Design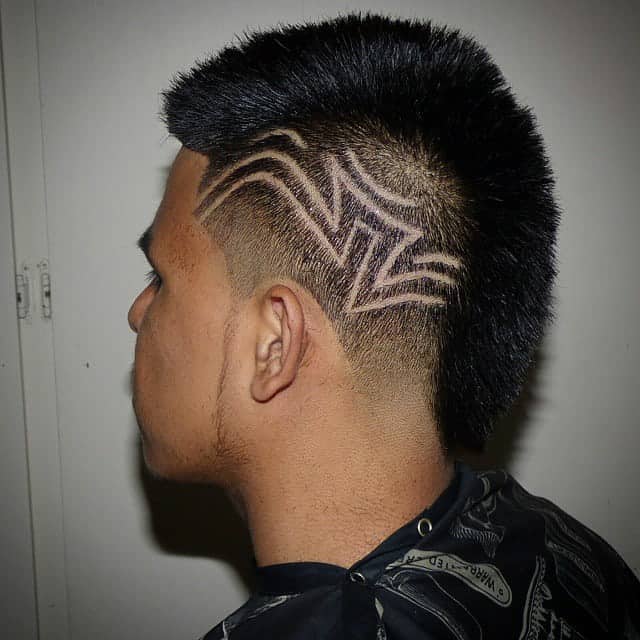 Mullet is a great hairstyle as in this the hairs are only in the middle of the head. The sides can be both shaves or faded.
In this haircut, the sides are faded with a design on the left of the head. the look is perfect but you need to keep one thing in mind that mullets do require a proper length and texture for such style.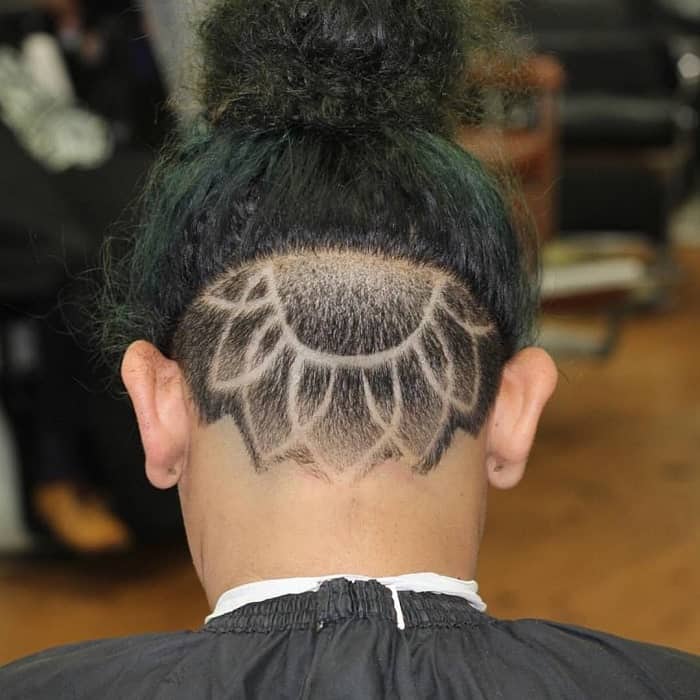 Who doesn't like to enjoy the messy man buns? Messy buns are for both formal and informal look.
This taper fade haircut with design has an undercut design which is seriously outclassed. The flower design compliments the messy bun and your choice of this hairstyle.
4. Designed Buzz Cut with Taper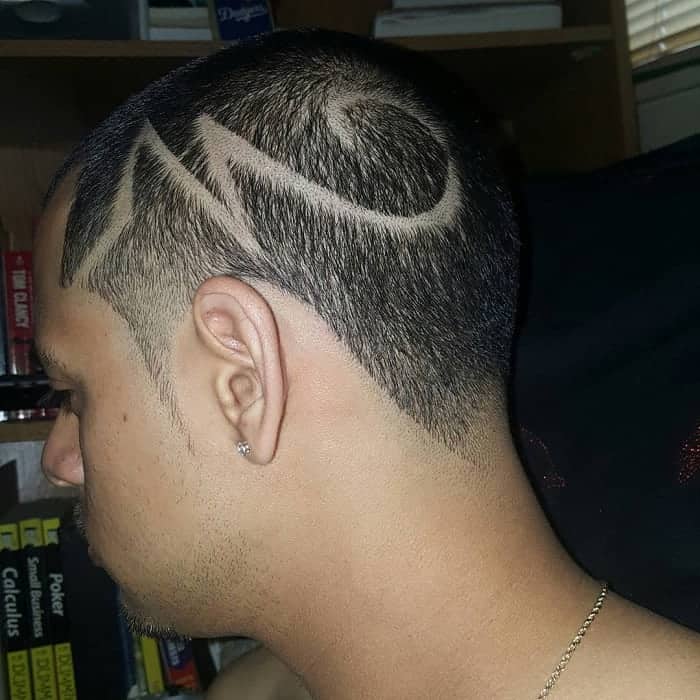 The hair has a smooth faded appearance which has a consistent length throughout. The hair looks decent and easy to approach.
Not only that the hair design on taper fade makes you look younger and more ready for adventure as this haircut is so easy to style on the go.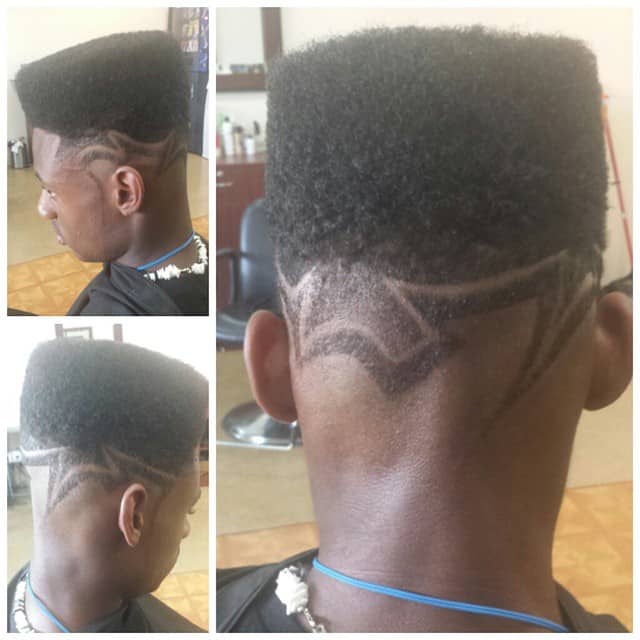 This taper fade hairstyle with flat top is one of the modern looks you can combine with a good design for a perfect finish. You just need a skilled barber to get this look done like a pro. The sharp fade on the forehead is also very important for this look.
Without a doubt, you are blessed to have those curls. You can enjoy your curls more with a taper fade and short lined design. The curls are easy to handle and the lines give a stylish and professional look.
7. Curly Shag Haircut with Designed Back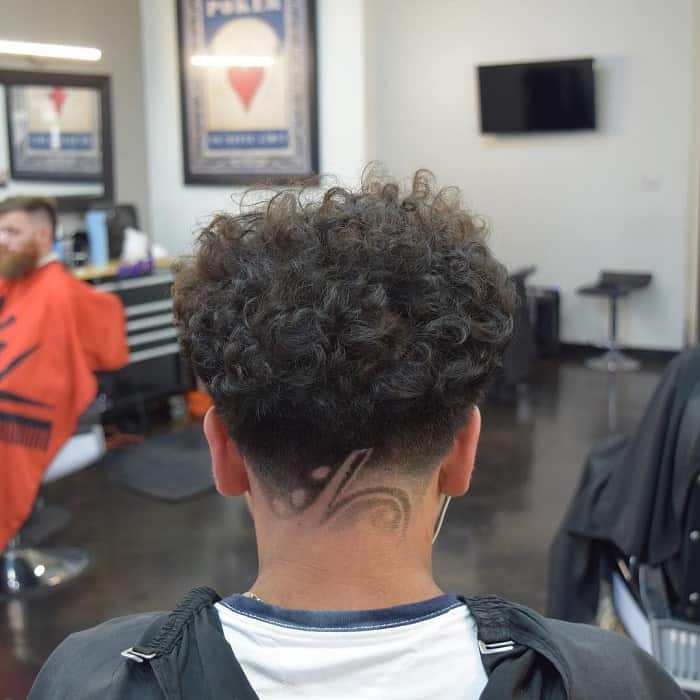 If you love your curly shag, then why not style it a bit more. The curly shag with a designed back is all that you need to embrace your naturally curly hair with style. The designed taper fade will surely suit your curly hair.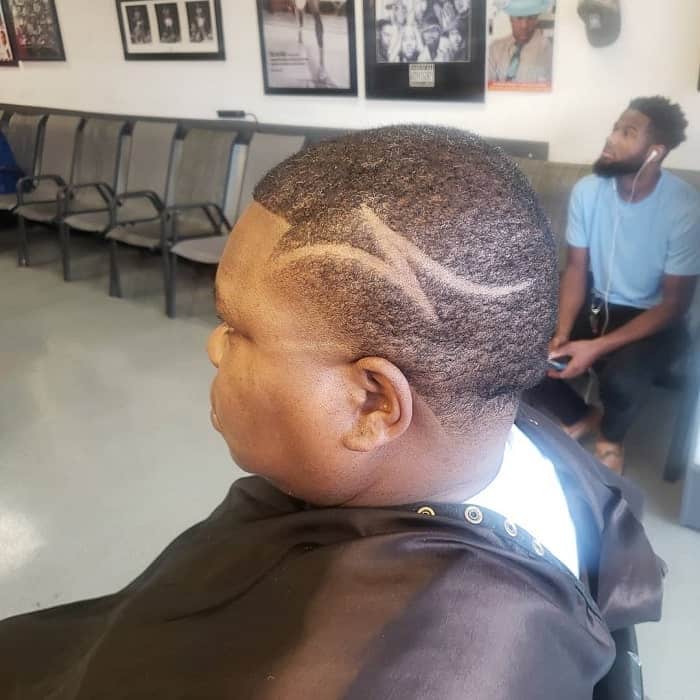 This is a little different style but will surely suit your hunger for an afro cut. This style is for those who love low taper faded hair. A design on the head that makes you look stylish and decent the same time.
These are our top 8 hair designs on taper fade that works like a charm on everyone out there. Try them yourself and you will surely get surprised to see how good you look.