There are so many hairstyles for toddler boys out there that can make your little man look like a fine young gentleman. You can choose a long hairstyle for his hair, or you can even get more creative and create fabulous mohawks.
Try to select a toddler boy hairstyle that is low maintenance, and that expresses his personality, and he will adore his new look.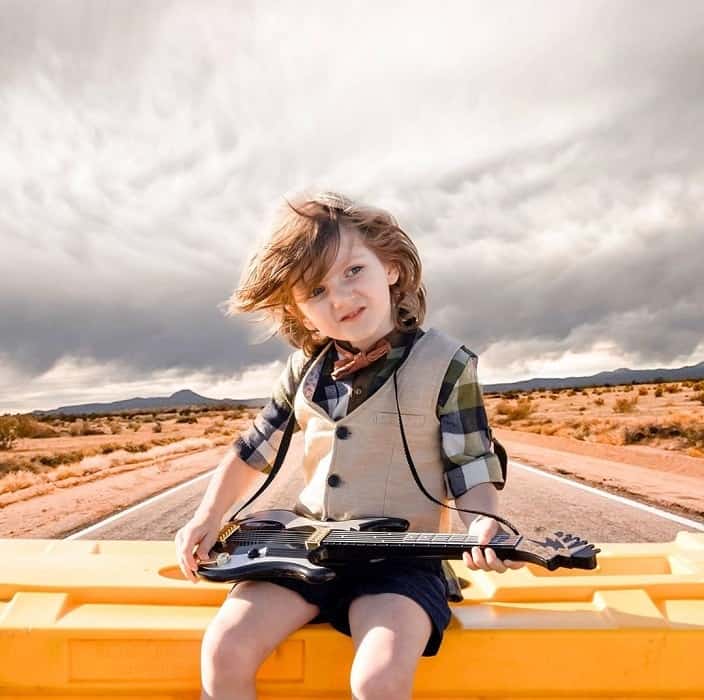 Is your little man already acting like a rockstar? Make him stand out from the crowd with a medium length hairstyle with layers and bangs swept on one side. Make his rebel personality strike!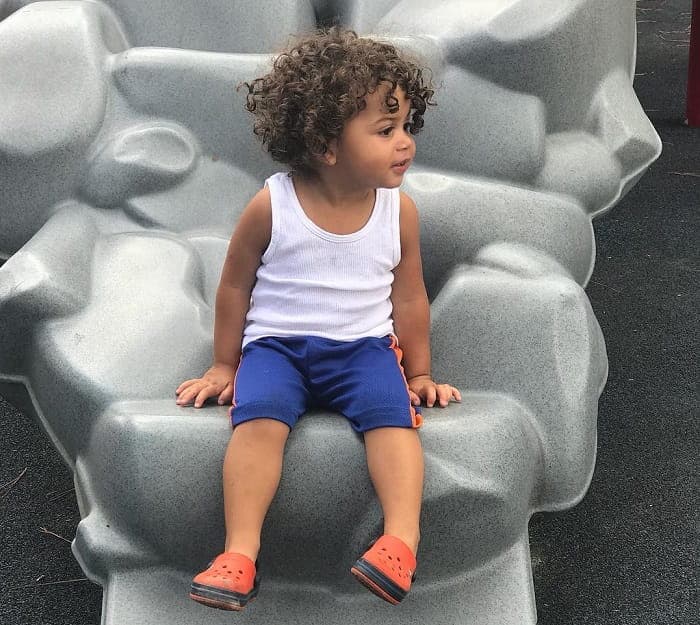 Those toddlers who wear their ringlets loose look are incredibly cute. Get a hairstyle with bangs for those rebel curls so that they won't get in his way while playing.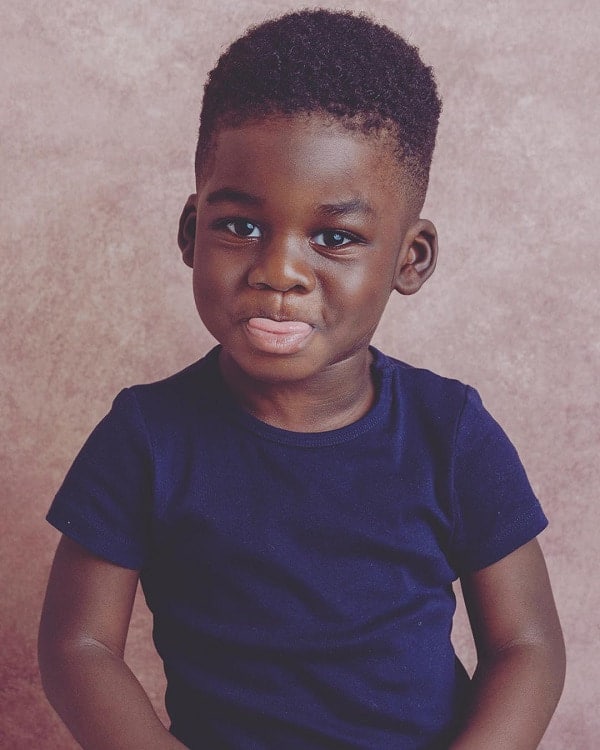 If your little guy has thick Afro American hair, all he needs is a short trim on sides with dimension on top. This way, you won't need to use any products to fix his hairstyle, and he will look like a true gentleman.
source
Make his gorgeous thick curly hair stand out with a medium length hairstyle. You don't want his bangs to get in his way or bother his eyes, do you? All you have to do is pin the hair in a bun on top of his head.
5. Little Boy Braids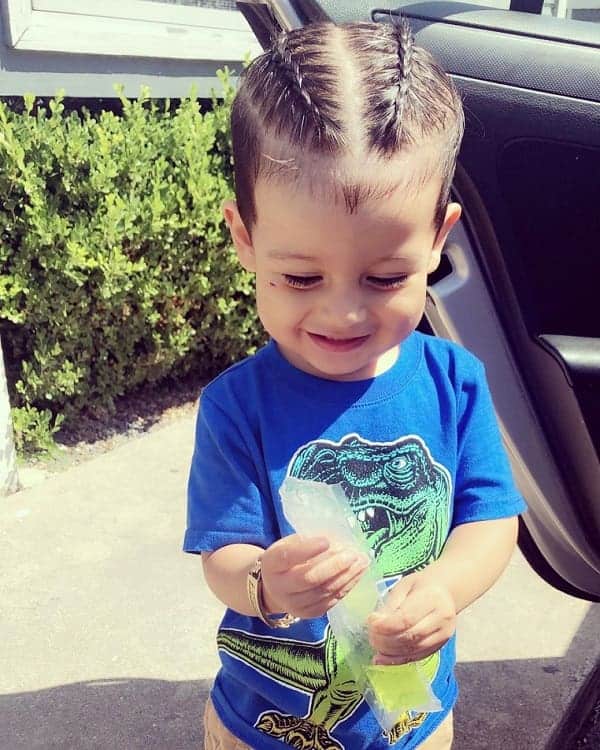 Everybody will irremediably fall in love with your little man, and that's not only thanks to his fantastic personality but also his look. Keep the sides short and split the top hair in two. Create two gorgeous French braids.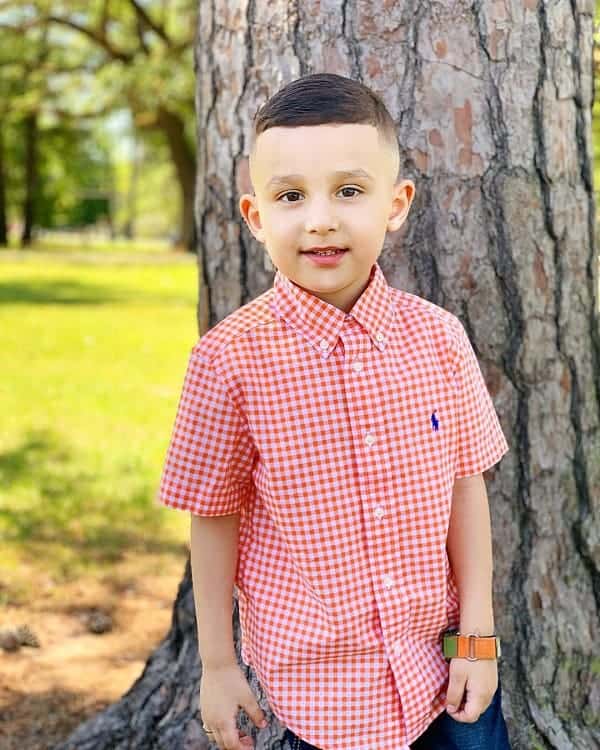 Your toddler is ready to impress with his style and that gorgeous haircut for little boys. Keep the sides gradually trimmed, and his longer top flipped on one side. Use hair wax to make it look perfectly sleek.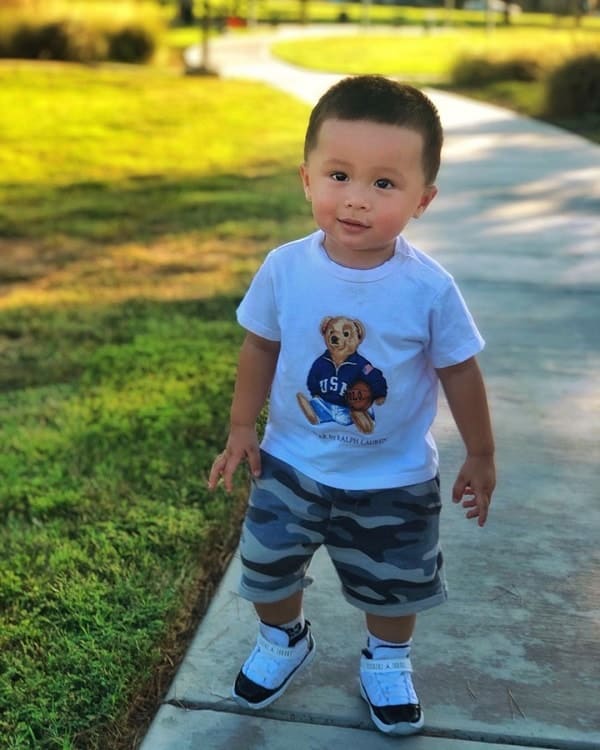 Frame your toddler's face with a haircut that keeps his hair short and makes him look exquisite. Asian little boys mostly have black hair, and they look perfect with a short trim.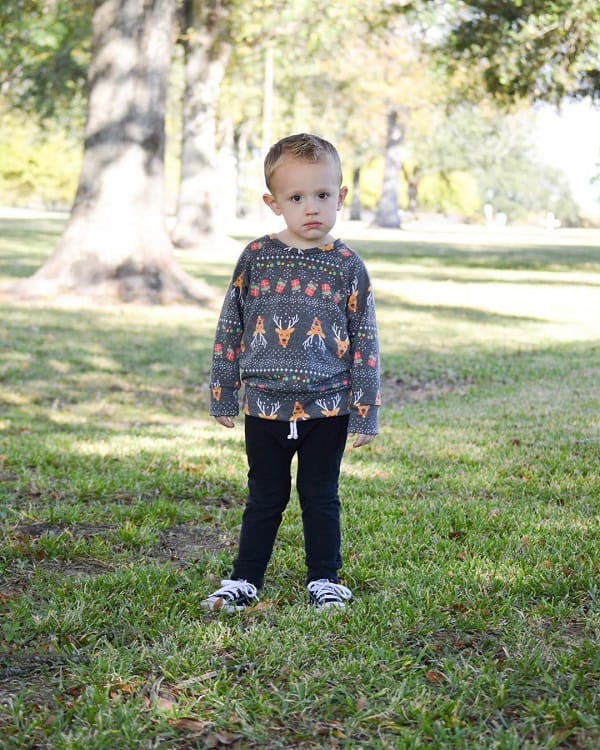 Whenever you want your little guy to look cool, choose a low maintenance hairstyle for toddlers with short sides and a small mohawk from the top. He will look adorable!
9. Toddler Boy's Undercut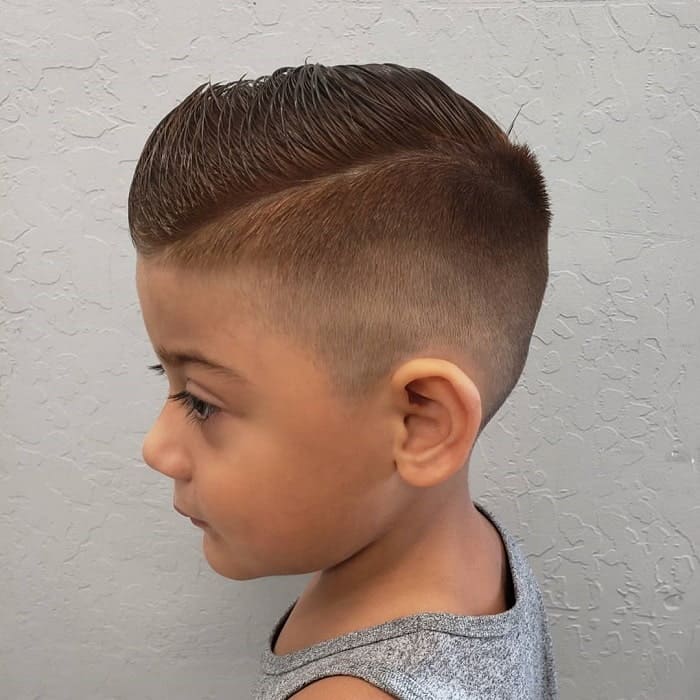 Trendy, cool, and fresh, this is how your toddler will look if you adopt this short undercut hairstyle with long hair for the top of the head. Comb that part upwards and style it to look sleek.
10. Faux Hawk for Little Boys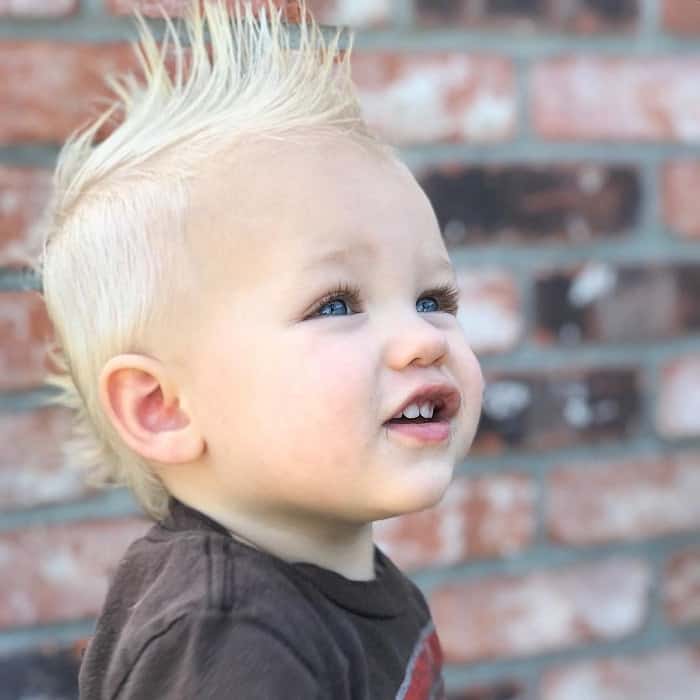 This punk-inspired hairstyle is perfect for toddlers and kids with blonde hair. Keep the sides short and style a medium mohawk on top of his head.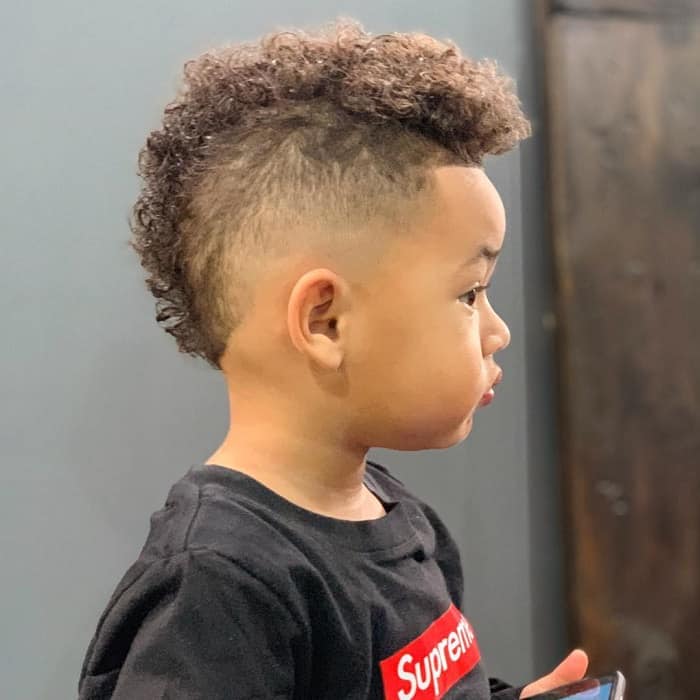 Create a gradually trimmed look for the sides of your toddler's head and give value to that Afro American hair by constructing a mohawk on top of his head.
12. Crew Cut for Little Boys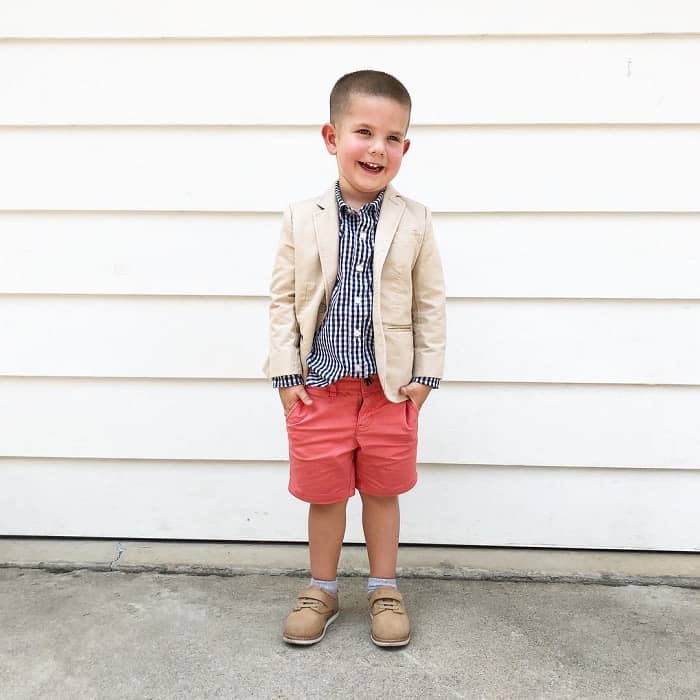 Make your little man stand out with a short crew cut for toddlers. The best thing about this short trim is that it doesn't need styling at all and is quite low maintenance haircut.
Whenever you want your little man to look awesome, choose a short, low maintenance toddler boy hairstyle. This way, he will look gorgeous, and everybody would love to get to know him, and his locks won't get in his way while he is playing.