Not everyone's cut out for the intensity a mohawk hairstyle has, which is why a lot of people out there wonder how to style boy's faux hawk hairstyles.
When it comes to faux hawks, styling is simple: buzz down the sides of the head and leave some extra length on top. This could range anywhere from a short, low maintenance spike on top, or an extra long wavy masterpiece that requires plenty of product to maintain style.
Amazing Faux Hawk Hairstyles for Boys
We've come up with a list of the top 5 ways to style a boys faux hawk, and we're going to tell you exactly how to get the look.
1. Faux Hawk with Designed Fade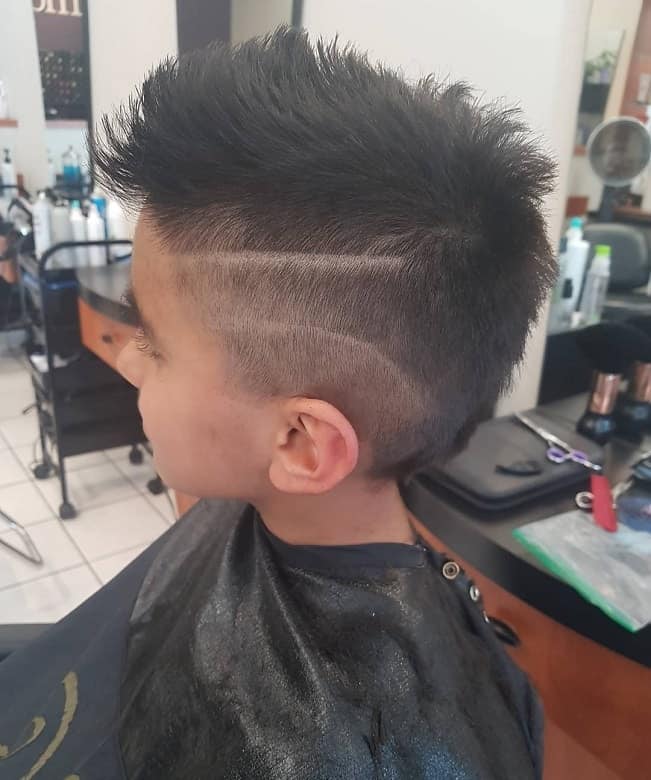 One of the most popular ways to sport a faux hawk for boys is by adding in a splash of your own creativity! With a fade on the side that's uniquely designed, you switch up the mundane and leave your hairstyle with a touch of uniqueness and fun.
You can keep things simple with a straight or slightly curved line like the ones seen here, or go wild with an array of sizes and shapes that are completely unique to you and your style.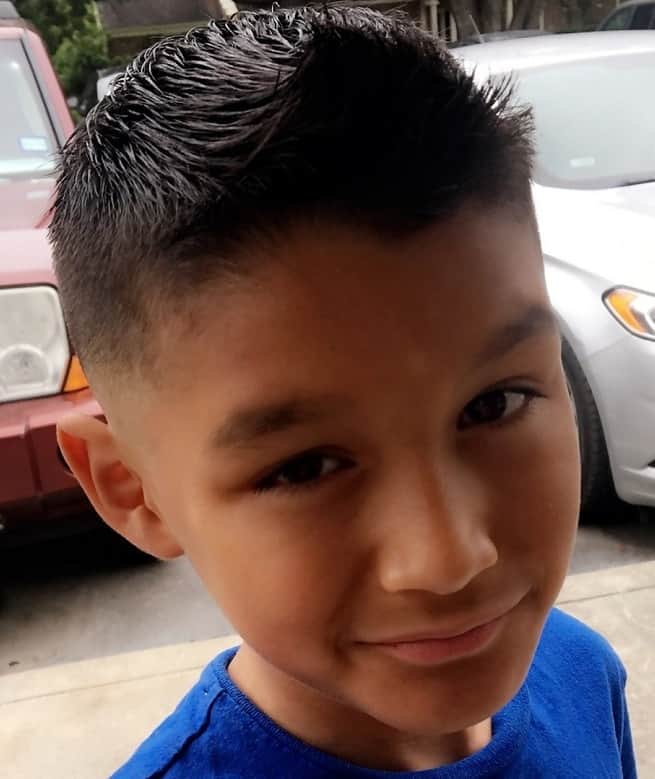 A faux hawk may be a little too intense for a younger boy, so instead of opting for something wild and intense, give him a subtle taste of mohawk edginess with a barely there style.
With this boy's faux hawk hairstyle, there's a very easy taper on the sides of the quiff hair, with rest of the mane being poised forward, coming to a point right on top of the forehead. It's cute enough for the younger crowd, with just the right amount of edgy coolness.
Older boys who possess a more posh attitude and want to look trendy will love this curly faux hawk. With this long top short sides style, a smartly placed shave is designed on the sides of the head, with the top of the mane left with plenty of thick strands that have a natural curl. To ensure the waves are on point, toss in some hair product to emphasize every swivel.
There's certainly nothing simple about this boys faux hawk look. In fact, in all its quirkiness it becomes quite an eye-catching style that's loaded to the brink with texture and dimension.
On the sides, he opts for a disconnected undercut, while the lengthier strands on top are tousled to perfection. A few pieces are wisped into all different direction, with plenty of hair left toward the nape of the neck to complete a true fohawk 'do.
There's no bells and whistles with this adorable 'do; it's all classics here. Straight from the punk rock roots, this faux hawk long hairstyle for toddler boys is a step below a classic mohawk, with shaved sides that still leave a little hair to be seen and perfectly spiked strands from top to bottom. It's a stunning look for any little guy!
These are the most adorable boy's faux hawk styles that you can try on your little fella!