Bald men have a lot of different beard styles that they can choose from when they want to update their look. No matter the personal style of the man, bearded bald men tend to look amazing and have a lot of confidence.
Latest Beard Styles for Bald Head
Rock these amazing beard styles with that shiny shaved head of yours. You'll be amazed how cool it looks.
1. Showing Off a Tattoo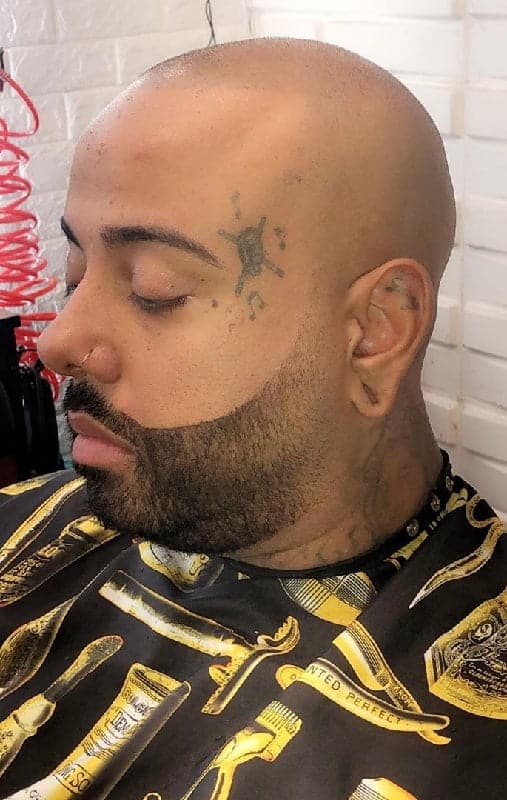 One great reason why men opt for a bald and beard combo is that they want to show off a tattoo. This shorter hair combination is a great way to allow a tattoo to be the star of the design and really let it shine without making a big deal about it when showing it off.
Useful Tips to Get Perfect Beard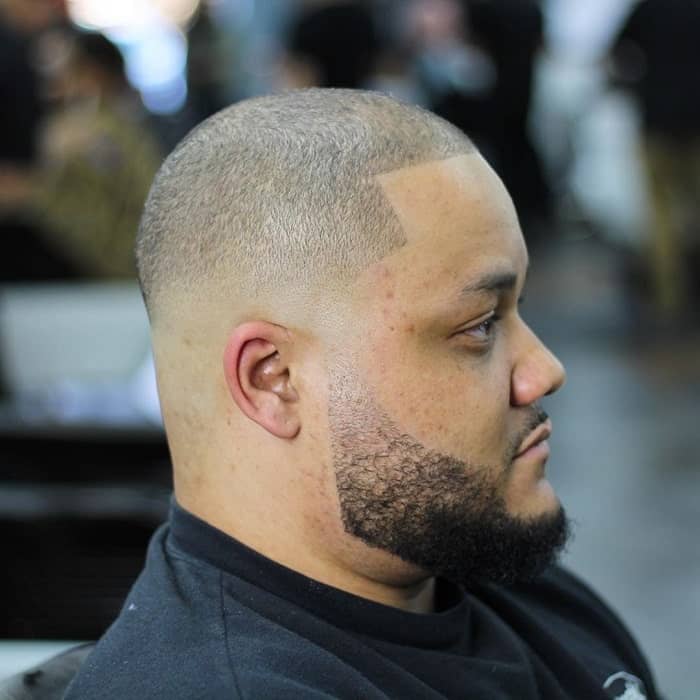 A medium bald fade with a beard looks great on most men. Keeping the hair all over the head and face shorter allows the facial features to shine. Let the hair on the chin grow a little longer for a slightly different look.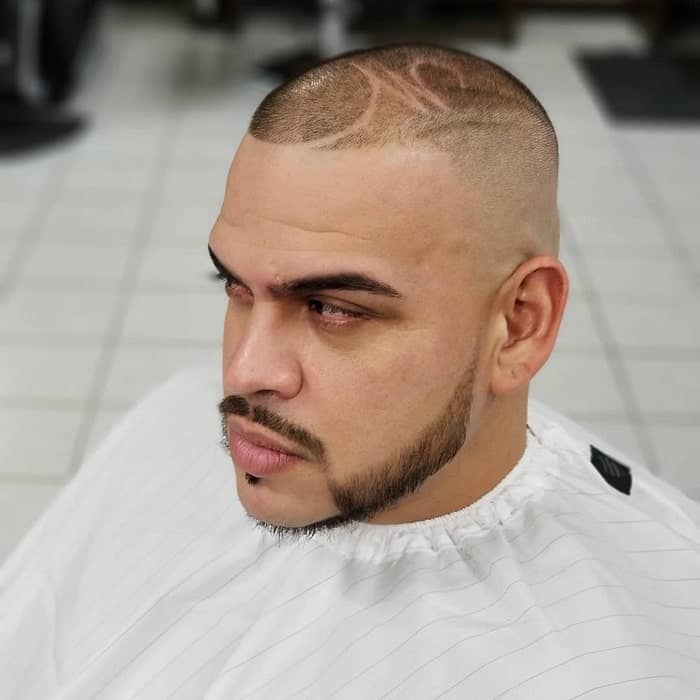 There's no reason why you can't have a bald head without a little decoration. This design in the shorter hair allows for some interest on top of the head. Keeping the facial hair short and neat to offset the design.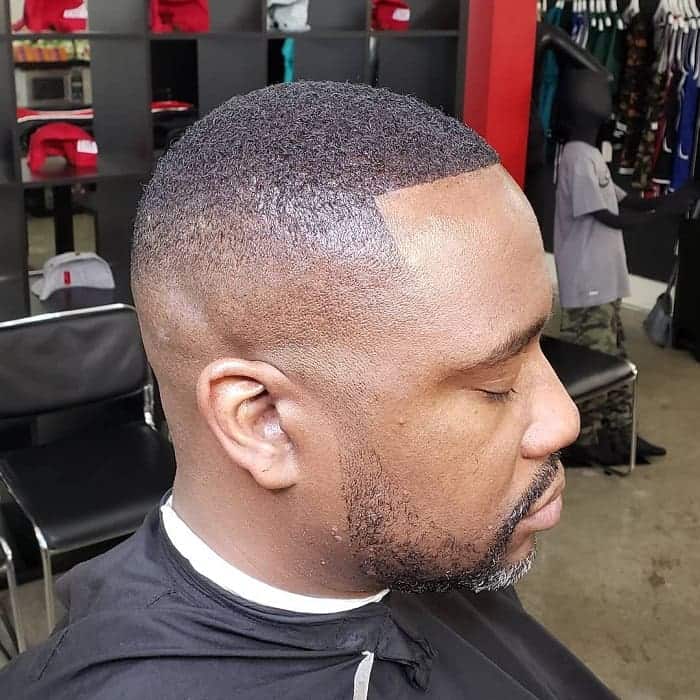 Sharper lines on a high bald fade and around the face offset a greying beard and make any man look distinguished. This is a great option for men who are getting a little older and don't want to dye their beard.
5. Van Dyke Beard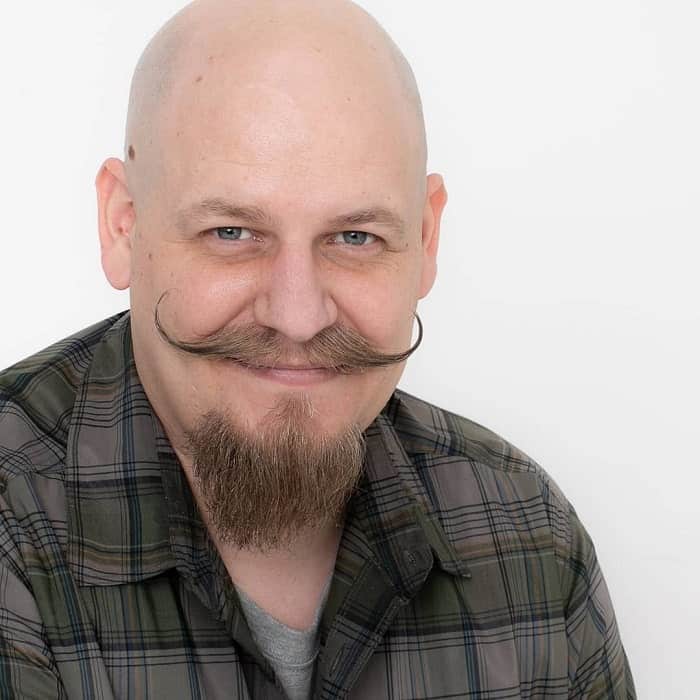 A completely shaved head with a van dyke beard create a unique look that most people won't soon forget. It's a great option for a braver man who wants to stand out from the crowd and really show off his bald look.
6. Salt and Pepper Beard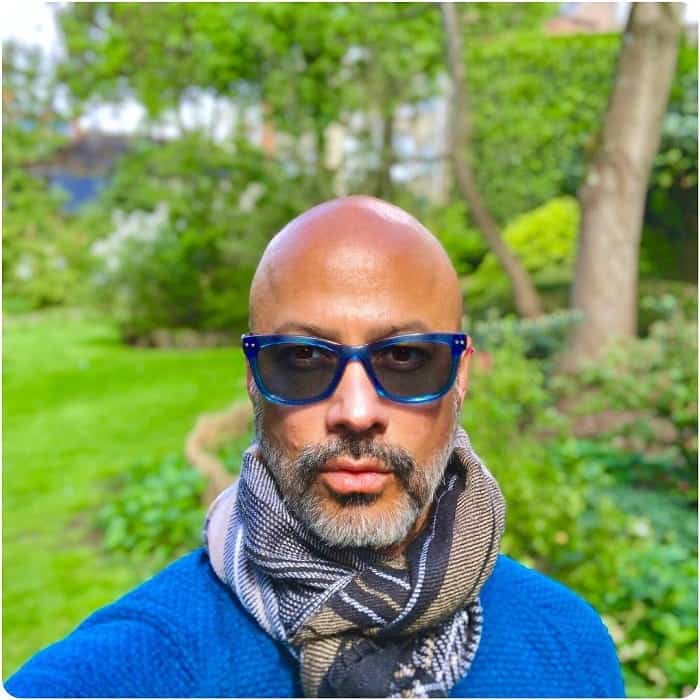 A salt and pepper beard looks amazing on a man who has stronger facial features and who isn't afraid of a fully bald look. This style looks great when paired with strong fashion sense and a willingness to show off the beard.
7. Curly Beard with Bald Head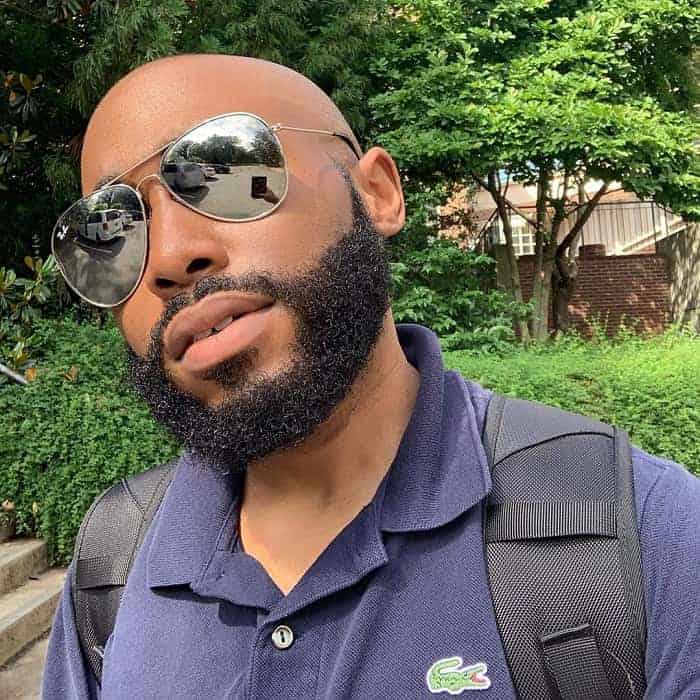 Curly hair that is kept shorter creates a full and interesting beard. This style looks great when paired with a bald head, as it allows the rich beard to really shine. It uses strong lines to offset the curls and wild look of the beard.
Hottest Short Curly Haircuts for Men
8. Neatly Trimmed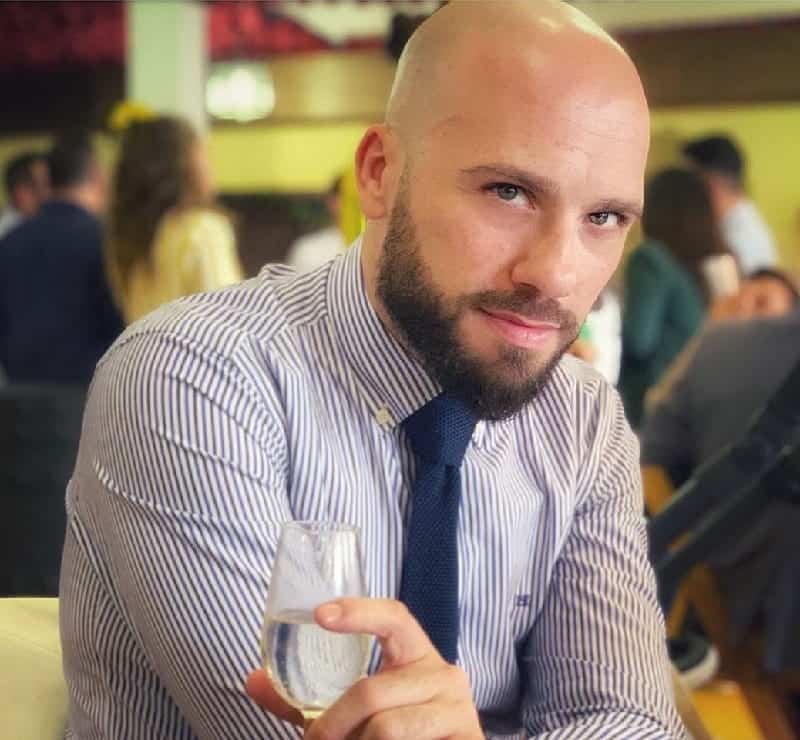 Keeping a beard and mustache neatly trimmed ensures that this look is great for the office. It looks great with a completely bald head and also minimizes the amount of time that the man will have to spend taking care of his hair.
9. Bold and Curled
This bold and full beard with a thick and curly mustache may look out of place on some men, but there are some men who can really rock the style. It takes a lot of confidence to pull off this look without it overwhelming the face.
10. Long and Natural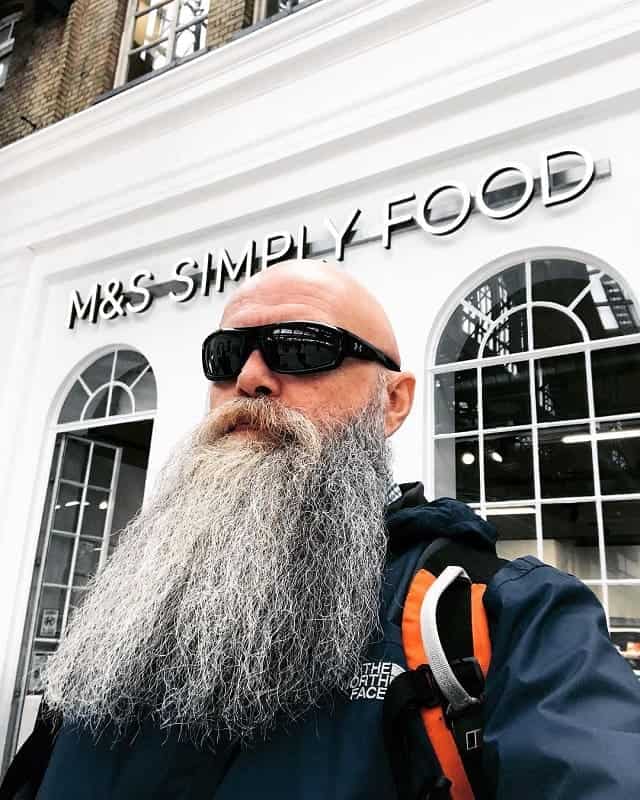 Long and natural beards can look great on some bald men, as long as they have the confidence to wear them with pride. This look doesn't require a lot of upkeep, as long as the beard is groomed to prevent it from getting dirty or messy.
Coolest Taper Fade Hairstyles with Beard
11. Thick and Full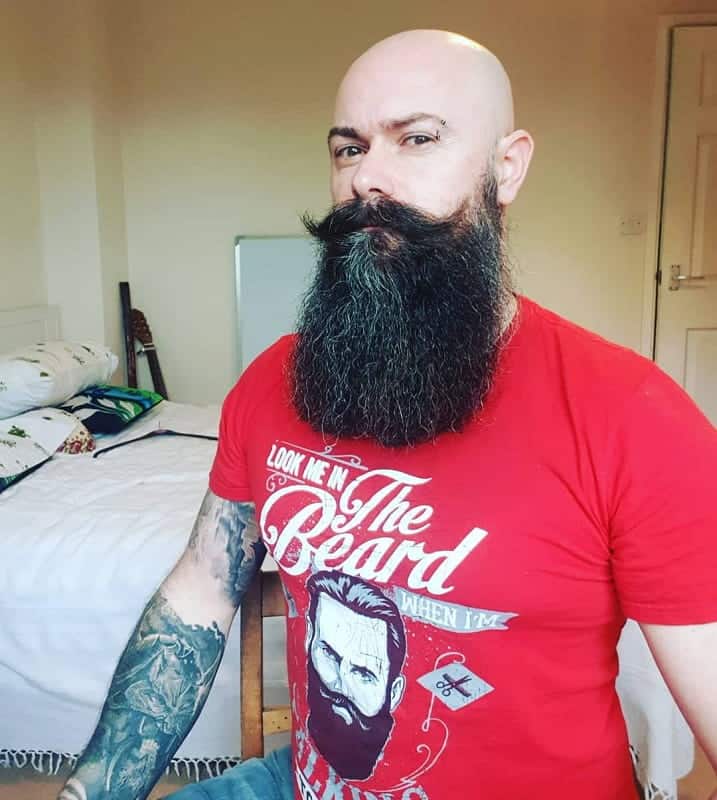 A thick and full beard can be a source of pride for any man and looks great when worn with a shiny bald head. This thick beard is neatly trimmed at the bottom to keep it from looking messy, which also makes it look thicker and fuller.
12. Bright Red Beard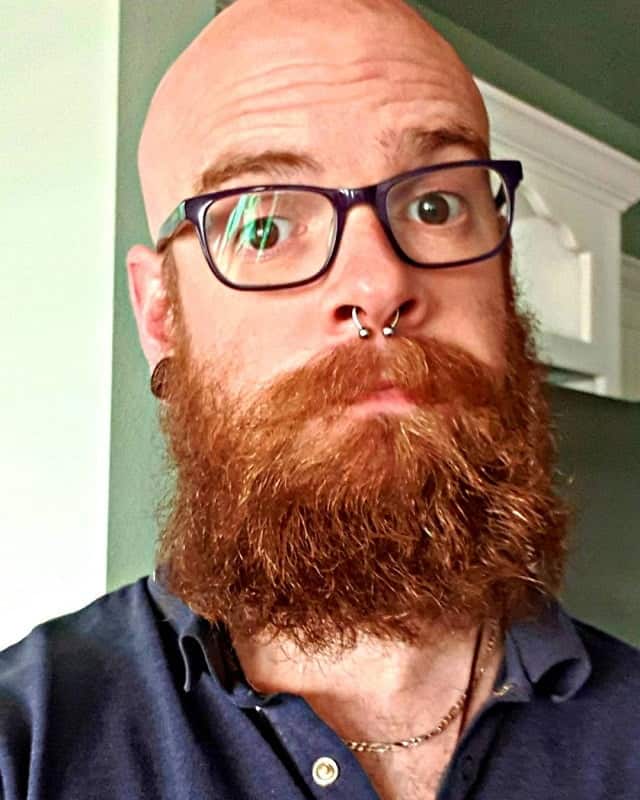 Men who have bright red hair are sure to stand out from the crowd when they allow their natural color to shine through. A bold beard and mustache in a natural curly red will be sure to catch the attention of anyone walking by.
13. Perfectly Aged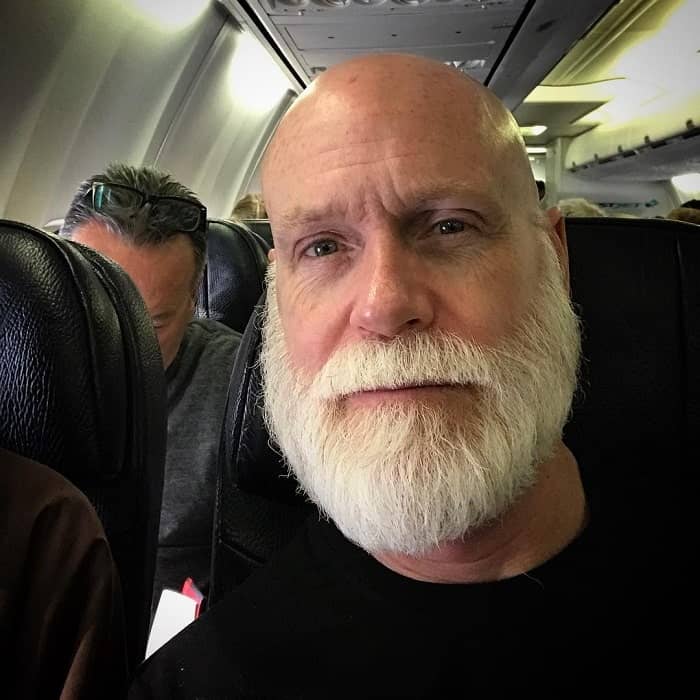 Older bald men can also enjoy this beard style as long as they are willing to embrace their white hair. This look is great for grandfathers and other older men.
14. Trimmed and Neat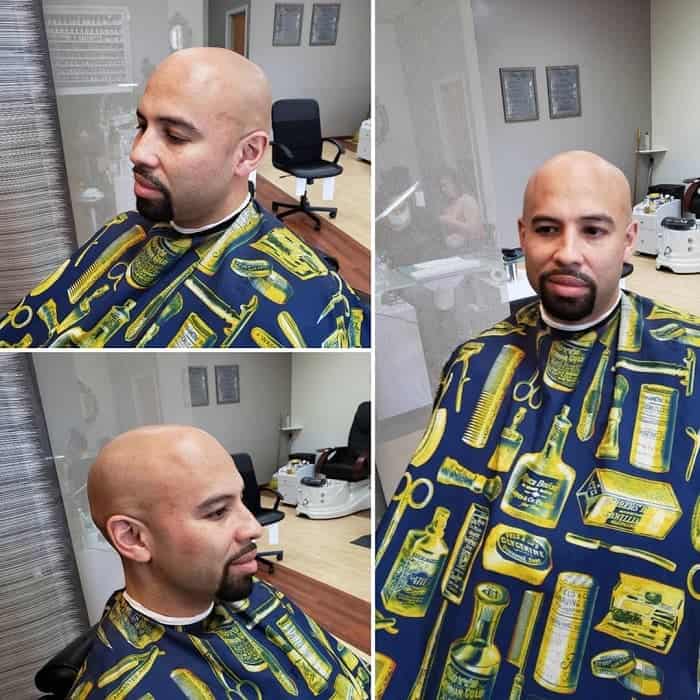 Keeping a goatee beard and mustache neat and trimmed makes any man look great. This is a perfect look for the office, for a date, or for hanging out with friends and it will give a man a lot of confidence.
15. Just the Chin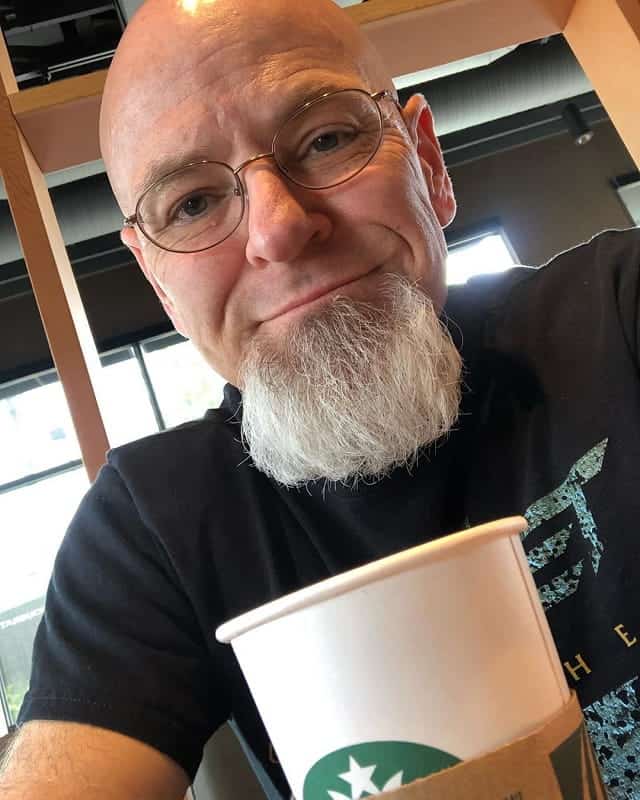 There's no reason why a bald man has to wear a full beard, as this chin beard shows. It's kept neat to ensure that it looks clean and cared for and gives any man a little more interest.
16. Longer and Shaped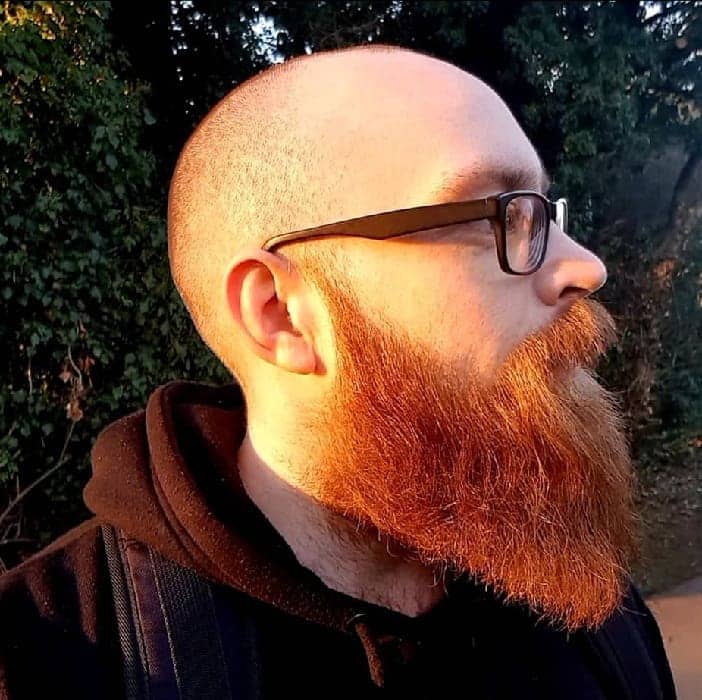 Longer beards look great when they are kept trimmed and neat so that they don't look out of control. By trimming the beard regularly, any man can ensure that his beard improves his appearance.
17. Neatly Outlined
Strong lines on a beard take a lot more work to maintain but ensure that the beard looks amazing, especially when it is full and thick, but kept short. This graying beard looks updated thanks to its strong lines.
18. Shorter and Curled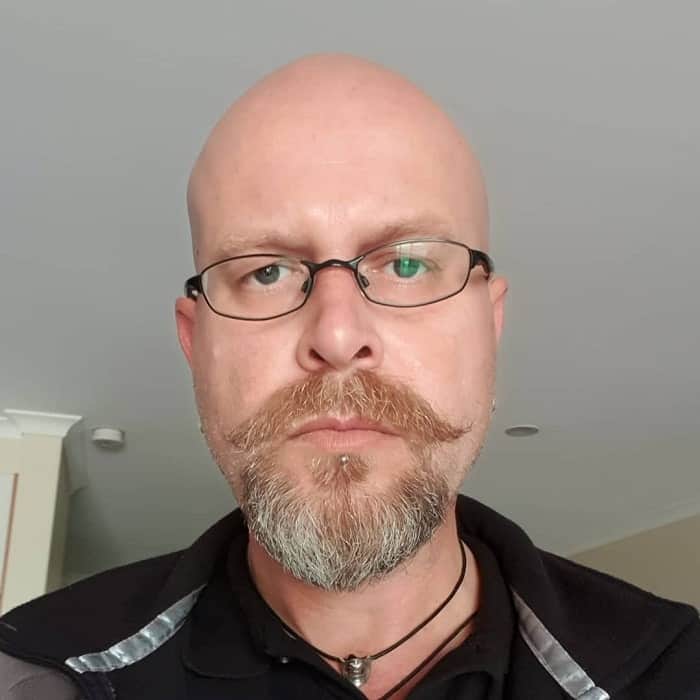 Shorter beards can enjoy a lot of personalities, thanks to a curled handlebar mustache. This is a fast and easy way to make a bald and beard look unique and individual without having to spend years growing it out and caring for it.
19. Kept Close to the Face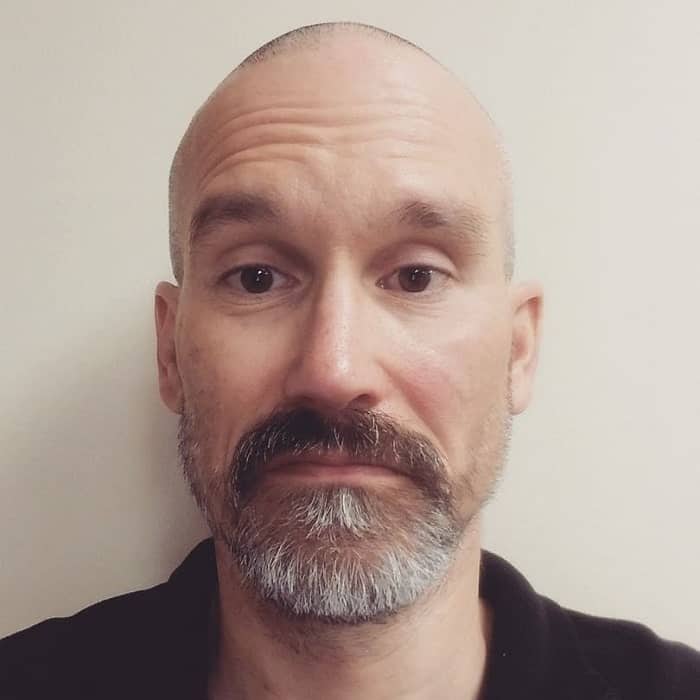 To ensure that you are always ready for a day at the office or a night out with friends, men with receding hairline can opt for a short beard that is kept closer to the face. They look neat and organized, which ensures that the man wearing this style looks clean.
20. Thick and Dark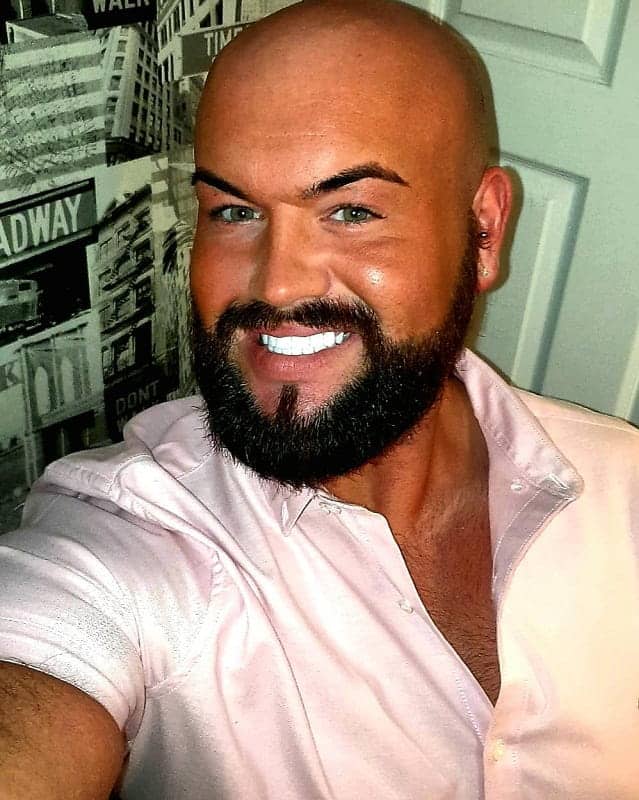 Thick and darker beards look great when they are worn full and can make a bald man look very approachable. They take regular maintenance to look their best, but the result is worth it.
Popular Mustache Styles for Black Men
21. Outline the Jaw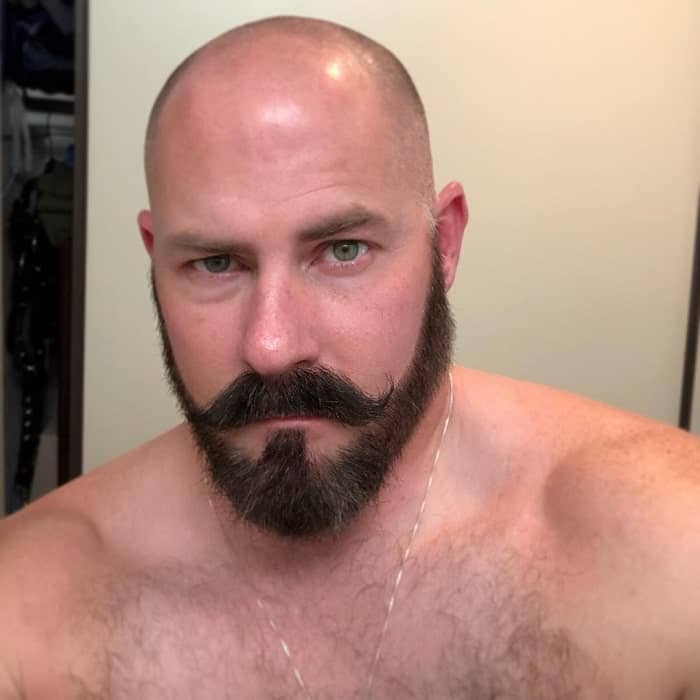 Bald guy can easily outline their jaw and enjoy a little movement, a Tom Selleck inspired mustache will go perfectly with this beard style. It's updated and fresh, but still looks approachable, which is a great combination.
22. Fuller and Curly
Fuller beards look great when left curly and allowed to naturally gray. This is an approachable look that makes men look very friendly and happy.
23. Groomed Straight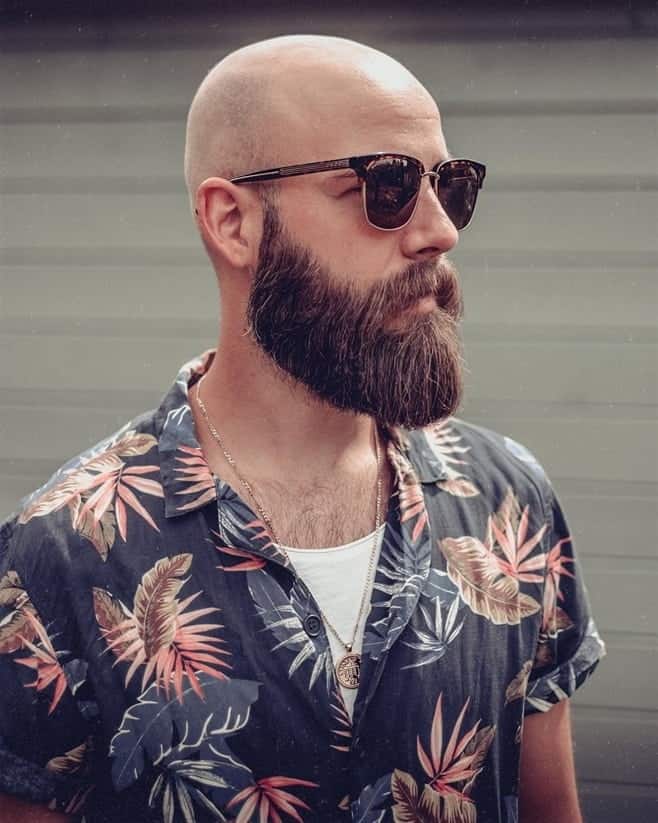 Longer beards can look very modern and updated when they are groomed so that the hair doesn't stay curly. This bald head with beard look is new and fresh and is sure to give a man a boost of confidence when wearing it.
24. Short and Sweet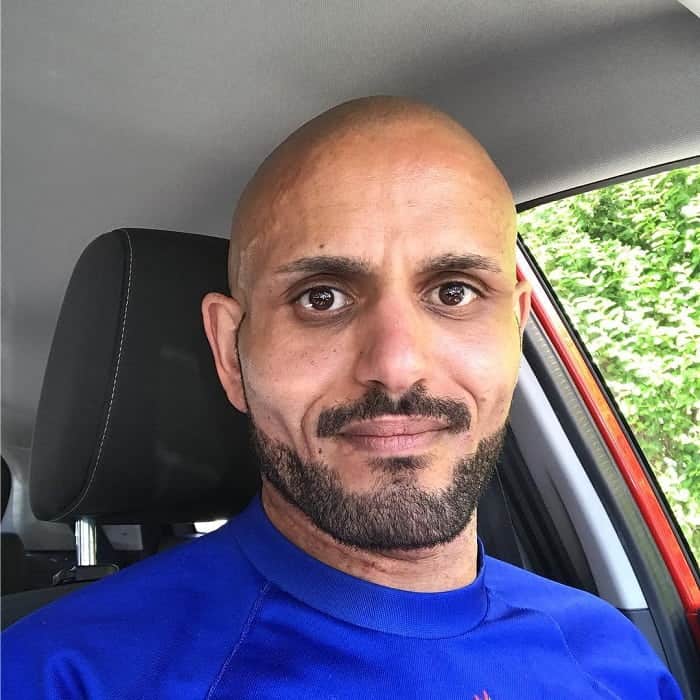 Bald men who want to keep it simple will appreciate this short and sweet beard style. It's easy to style and very easy to take care of, reducing time spent worrying about how the beard looks every morning.
Beard Styles that Looks Best With Low Fade Haircut
25. Scruffy Beard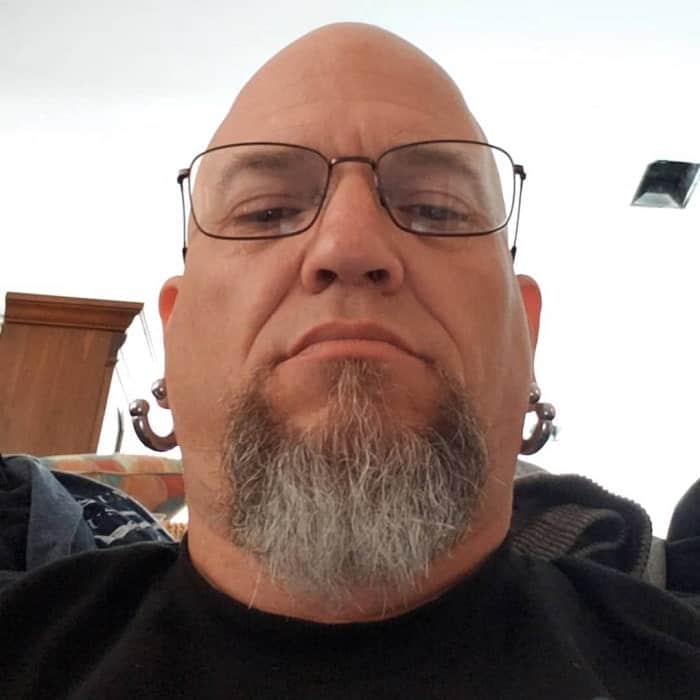 Men who want to show off their smaller chin beard can do so with larger earrings. These help to offset the beard and frame the face, causing people to pay more attention to the beard than they would otherwise.
26. Full and Longer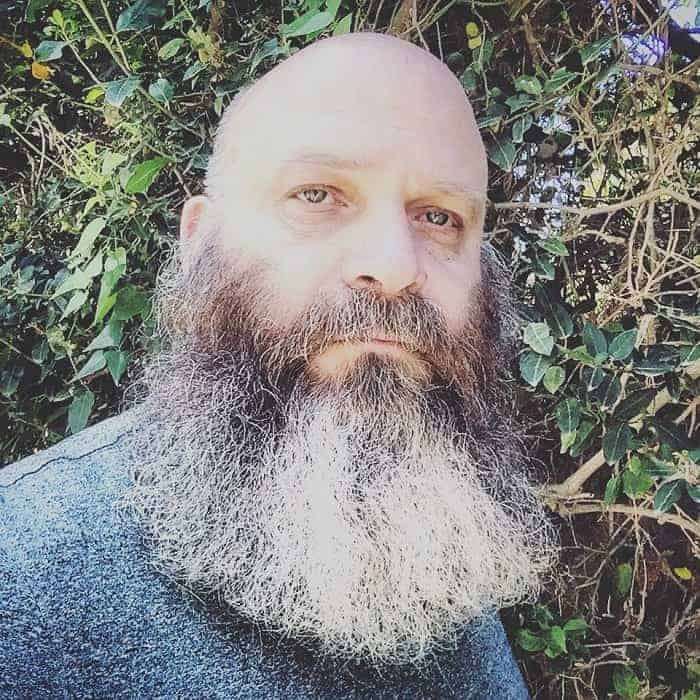 Fuller beards allowed to grow long and free are a statement. They take a lot of time to look this full and can make any man look very devoted to his beard.
It tends to look a little wilder than a trimmed beard, which may not be the style that a man is looking for.
27. Braided Beauty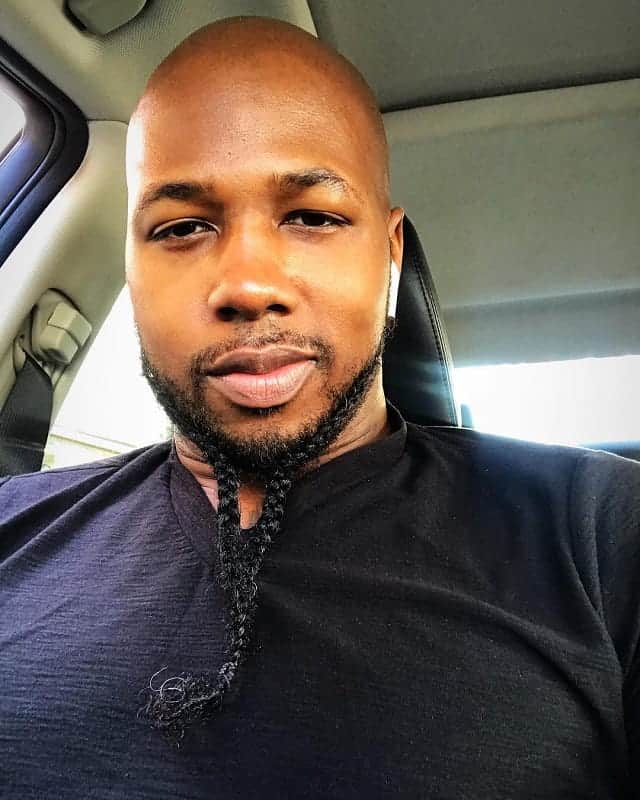 Wearing long facial hair in a braid is a wonderful way to keep the hair out of the way. This is a fun and updated take on a regular longer beard that is worn loose and is a great way for bald men to express themselves through their facial hair.
28. Man of Mystery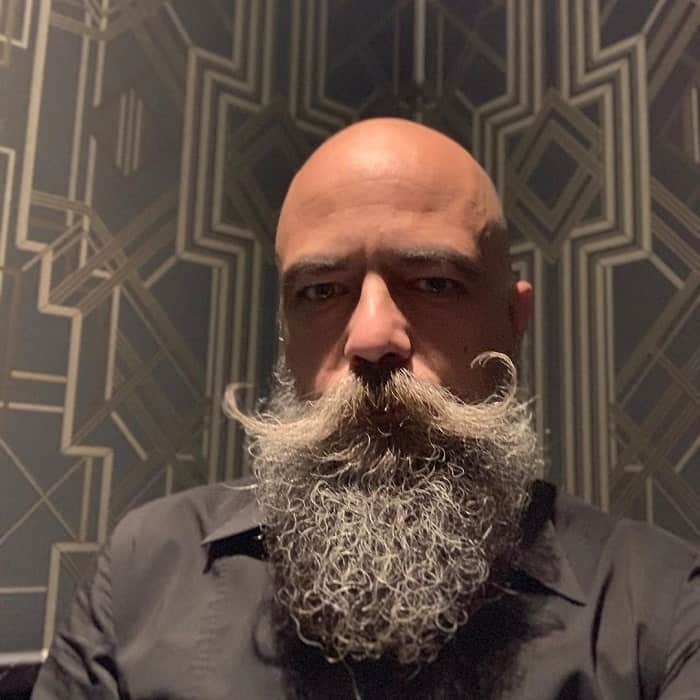 Handlebar mustaches are becoming commonplace, but ones that stick out past the head and are paired with a thick and full beard still stand out. This is a great look for a man who has a lot of confidence and can easily grow a thicker beard.
Manly Horseshoe Mustache Styles for Men
29. Kept Contained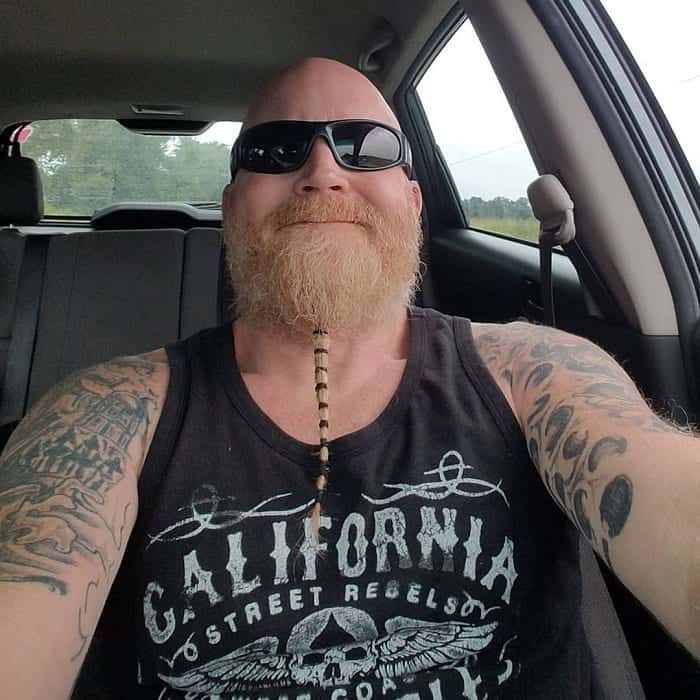 Keeping long beards contained with rubber bands in a semi-ponytail is a great way to keep these facial hair from getting in the way. The effect is similar to a long braid but doesn't require the ability to braid.
30. Long Ginger Beard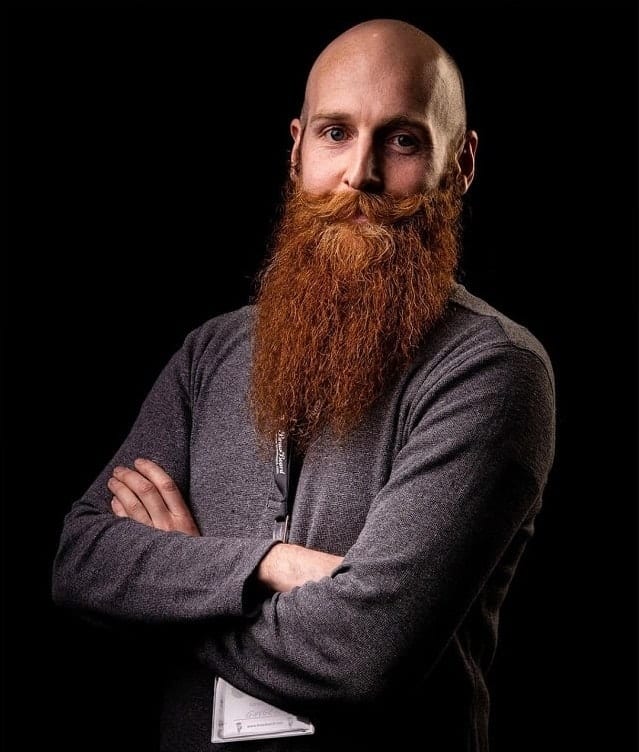 Keeping a beard longer and trimming it regularly makes it look great. This shaved head look with full and rich ginger red beard extends up to the ears but is trimmed so that it continues to look neat and maintained, which is sure to attract attention on the street.
31. Lots of Braids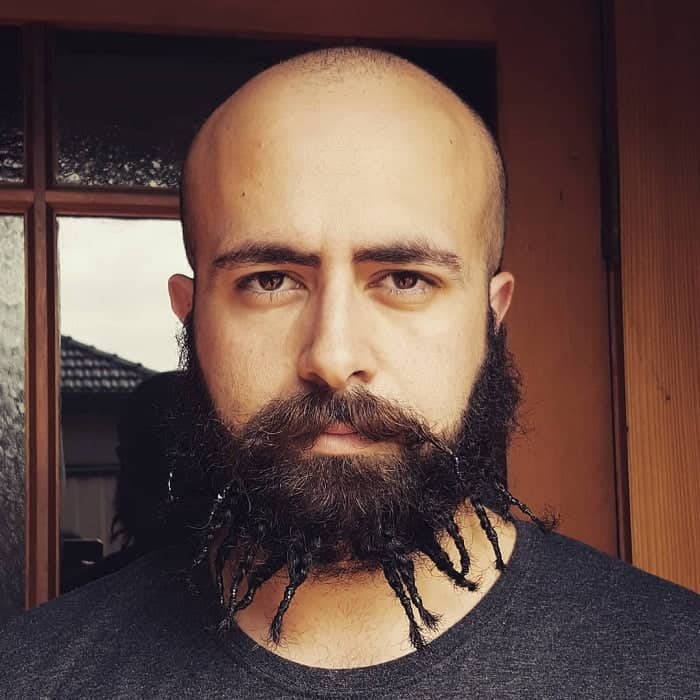 Lots of smaller braids all over the beard is an interesting and unique look and is not one that every man can easily pull off. It's important to keep these braids neat and fresh or they can look unkempt.
As you can see, a bald head with beard can look great on most any man. From a bald fade to a fully bald head, there's a beard style here for everyone.