A military buzz cut never goes out of fashion as it is stylish as well as practical. The soldiers on the field find these haircuts very helpful as they are low maintenance and great for all weather conditions.
For a long time, military buzz cuts were done only by the military guys. The tide has changed and nowadays they are gaining immense popularity among men of every profession. From military soldiers to soccer players, there are many men who are trying military buzz cuts as they love the simple short look that needs hardly any maintenance.
Popular Military Buzz Cuts
If you want to get a military buzz cut, here are 8 of our favorite recommendations.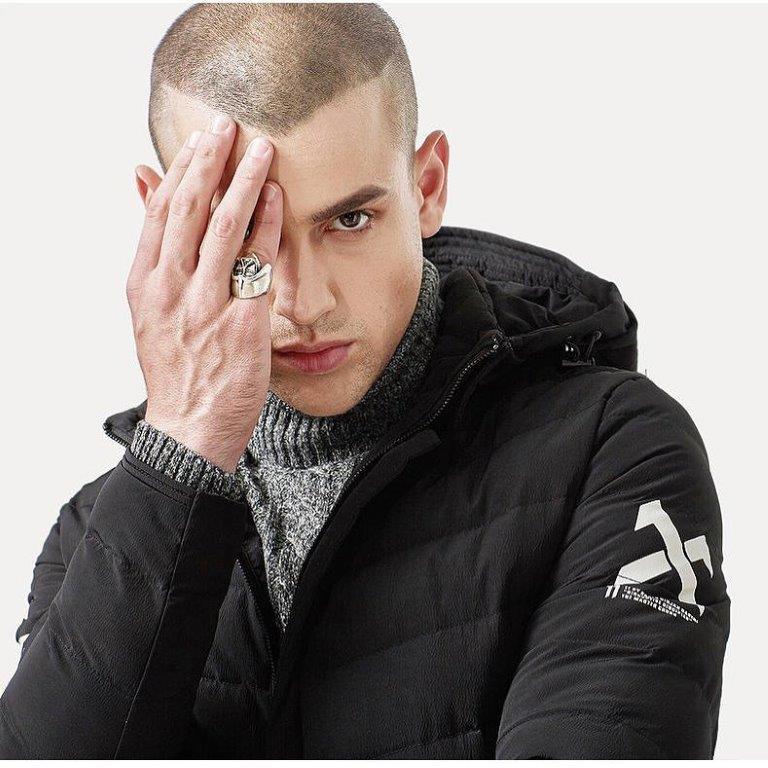 This traditional military buzz cut variation is just so stylish and attractive that nobody can resist it. The hair is cut super short while the hairline is taken quite back at the sides. This adds an additional charm which is hard to ignore wherever you go. So, get this one to impress both your colleagues and friends with your hairstyling skills.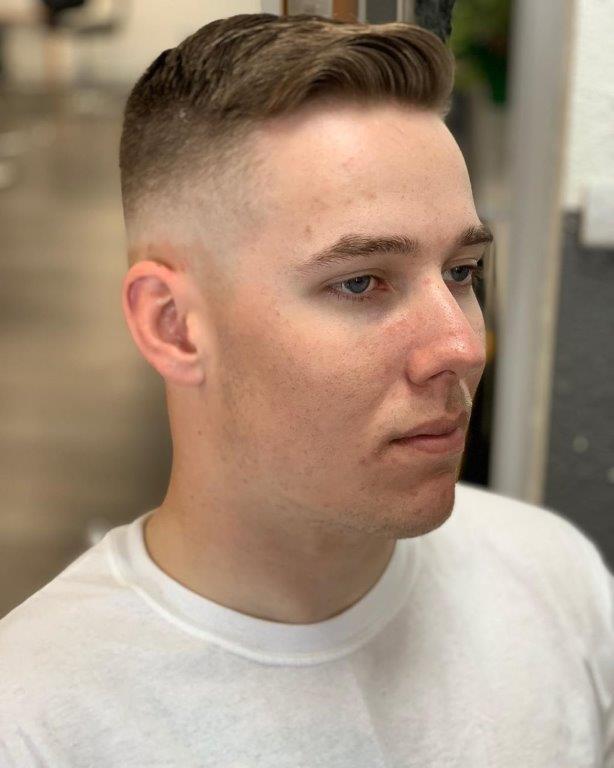 Ivy League buzz cuts are quite popular among military folks as they make them look tough as well as fashionable. The sides are given a skin fade which adds a sudden pop to your personality making heads turn wherever you go. The top has side-parted hair swept to a side giving the whole look a perfection.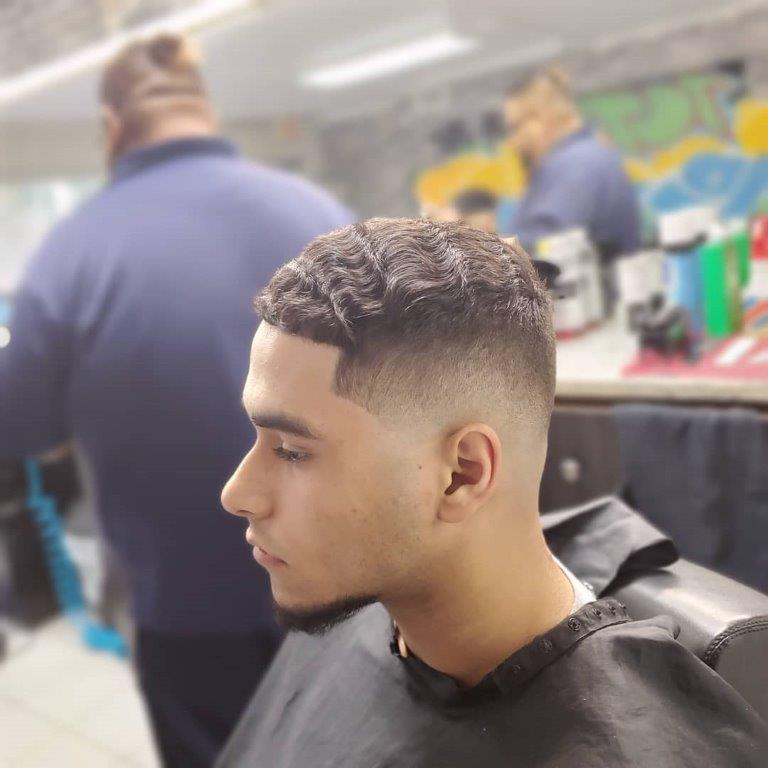 It's high time you flaunted that wavy hair with a nice military styled buzz haircut with this flat top. The flat top has a slight curve due to the wavy locks which look absolutely swoon-worthy with the high faded sides.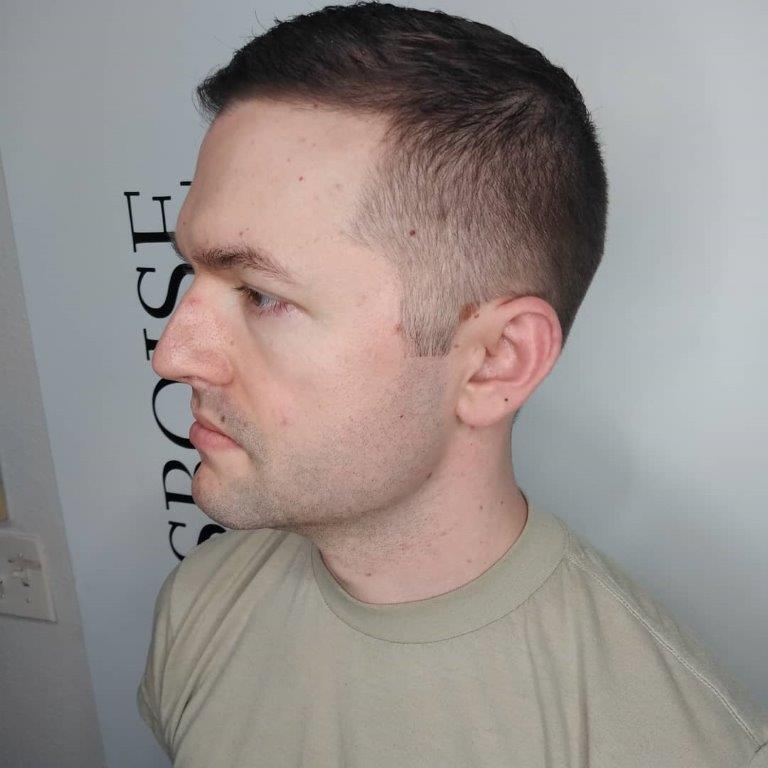 Military haircuts do not have to be very short always. You can go for this military buzz cut if you do not want your scalp to be too noticeable or if you have any scars on your head. The low fade slightly tapers the sides making the whole haircut incredibly amazing.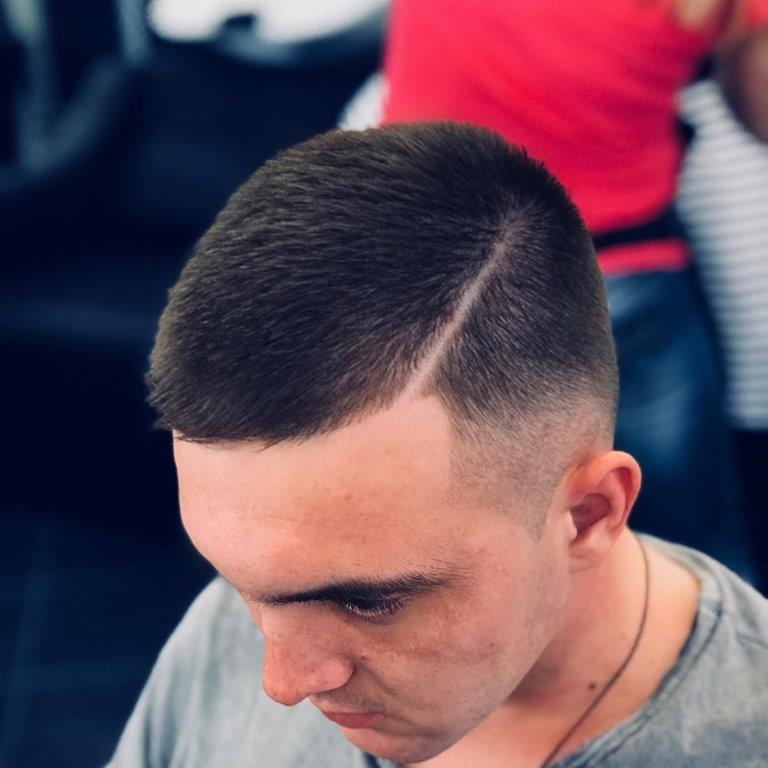 This military men's buzz cut variation is a favorite among those people who love a mix of tradition and modern creativity. The defined side part brings more intensity and appeals to your personality which most women find desirable.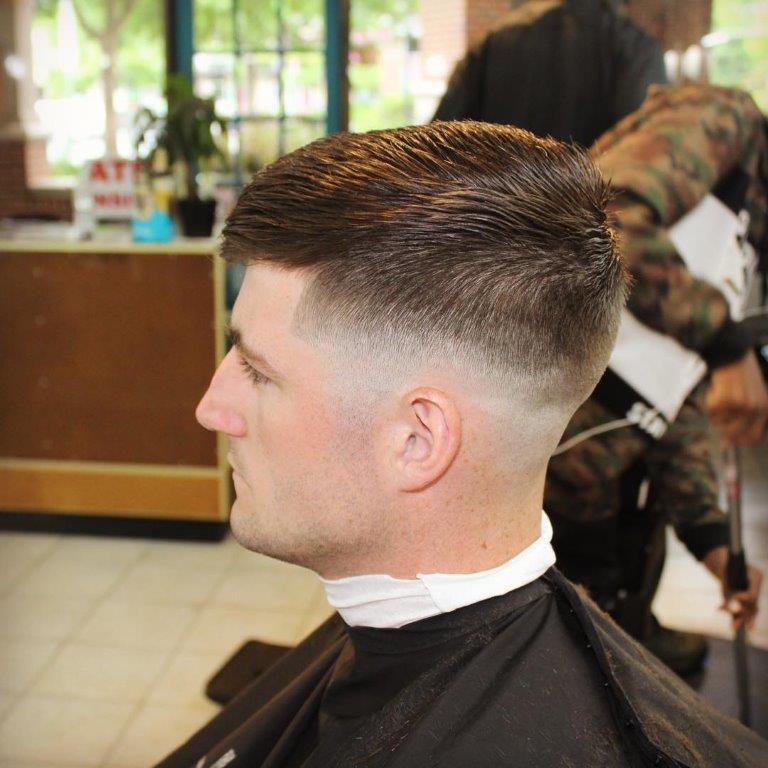 Military-inspired buzz cuts have never been as stylish and sexy as this Ivy League haircut with a light tapering. The taper ends in a skin fade making its appeal increase so many times.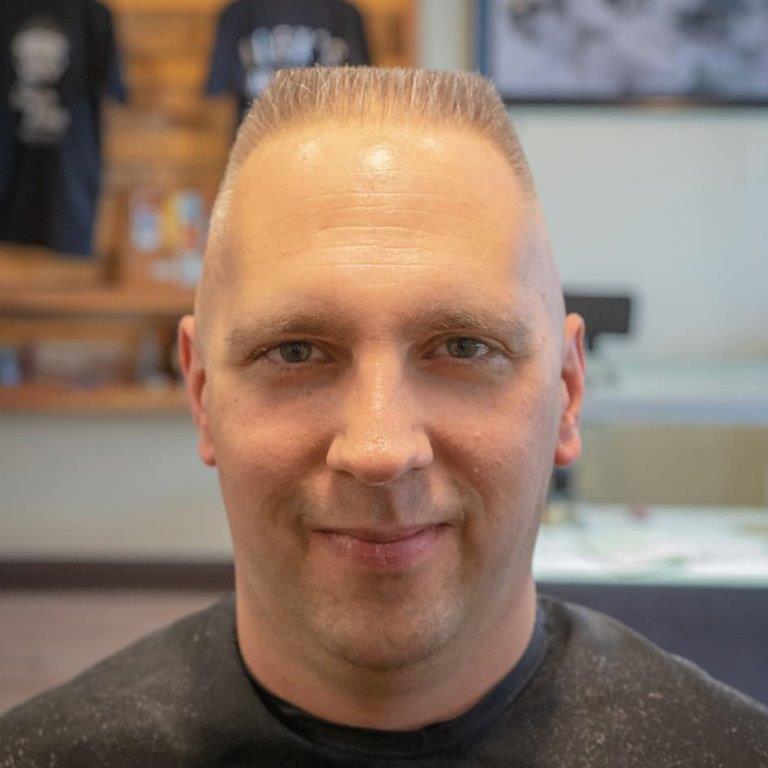 These buzz cuts are for people of all ages, aren't they? The middle-aged men can rock a military buzz cut like this to have the coolest haircut in the social circle.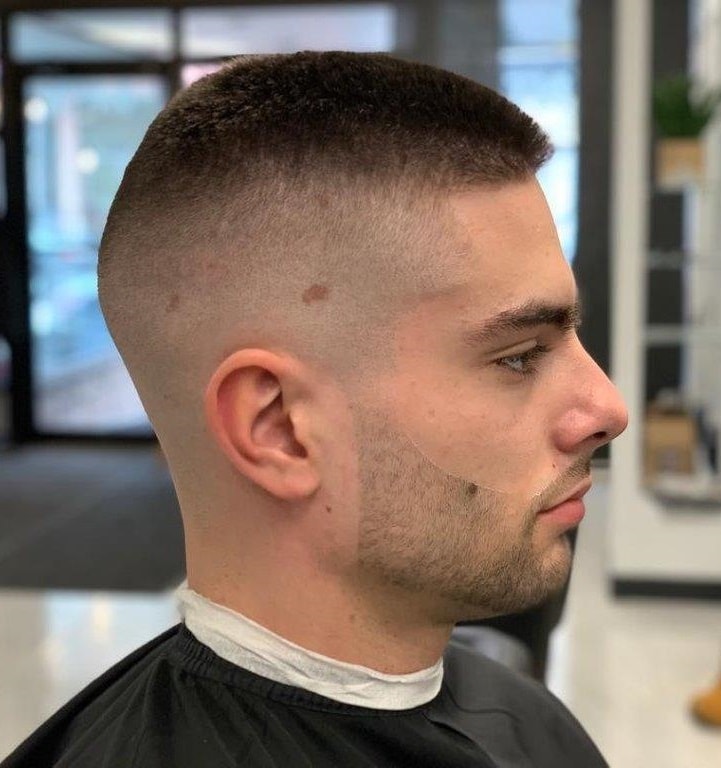 This butch cut has very finely cut hair at the sides and back. The top, however, has slightly less short hair creating a true military vibe about the buzz haircut.
So, maximize your coolness with these cool military buzz cuts the next time you give yourself a haircut!