If you have long hair and you've ever been curious about the man bun and braids now is the time to try! With so many versions of the bun and braids, there's something that'll definitely work for you.
Whether you choose to braid your hair into tiny detailed cornrows before pulling it into a thick man bun or go for several thick cornrows gathered into a bun to keep it low maintenance, you can't lose!
New Ideas of Man Bun Braids
These 20 amazing man bun braids need to be on your list if you're looking for a style that'll have you looking your best all the time.

A shaved fade accompanies the two braids on this man bun hairstyle for a neat stylish look that'll hold up for at least a couple of weeks.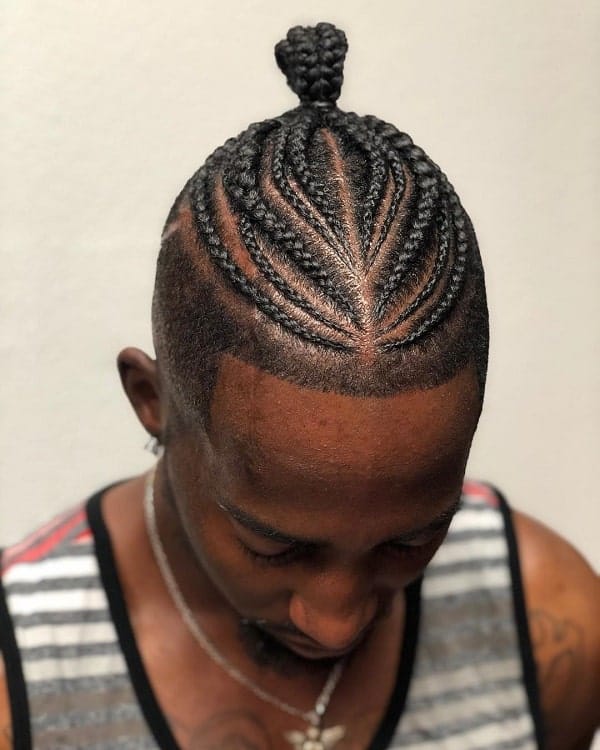 Have your stylist form tiny cornrows before pulling them into a man bun for another take on the trendy hairstyle. The shaved fade on the sides ensures you won't have too much styling to do.
3. Short Man Bun Braids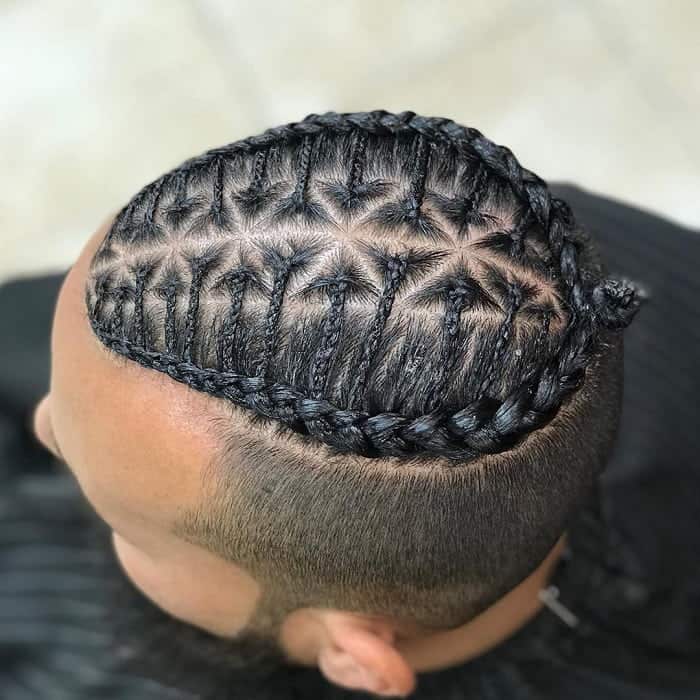 Criss-crossed cornrows make this man bun hairstyle super detailed, truly setting it apart from traditional man buns.
4. Braids + Man Bun + Fade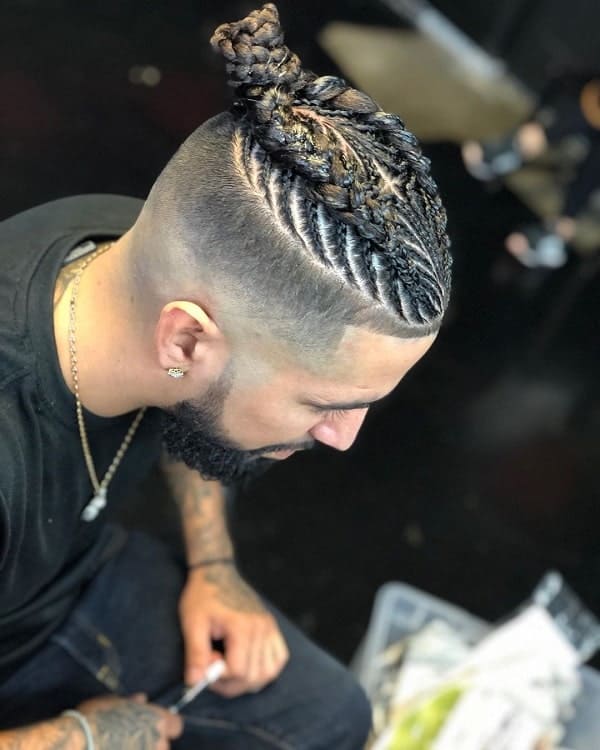 Give the bottom half of your head a fade and braid the top half of your head before pulling it into a man bun for three times the details.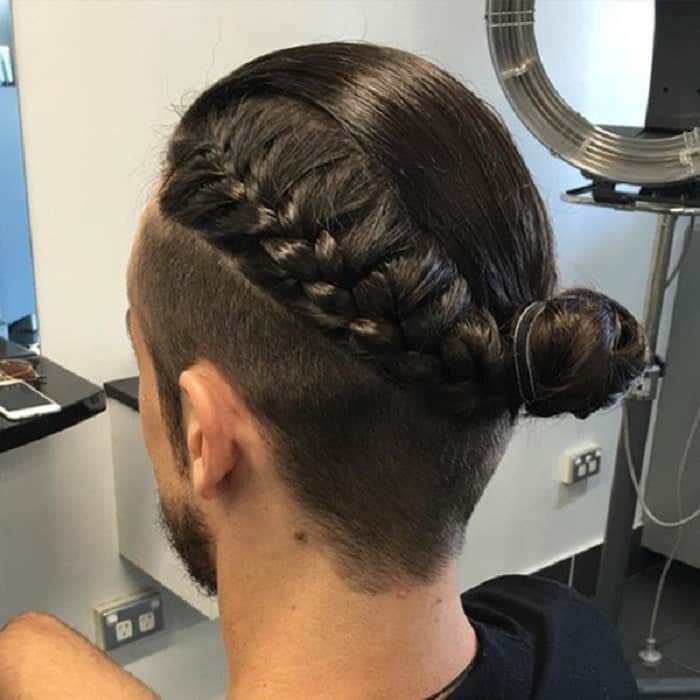 A fade with a French braid on either one side or both is an unusual style to rock but one you can be sure will set your haircut apart.
6. Samurai Bun + Braids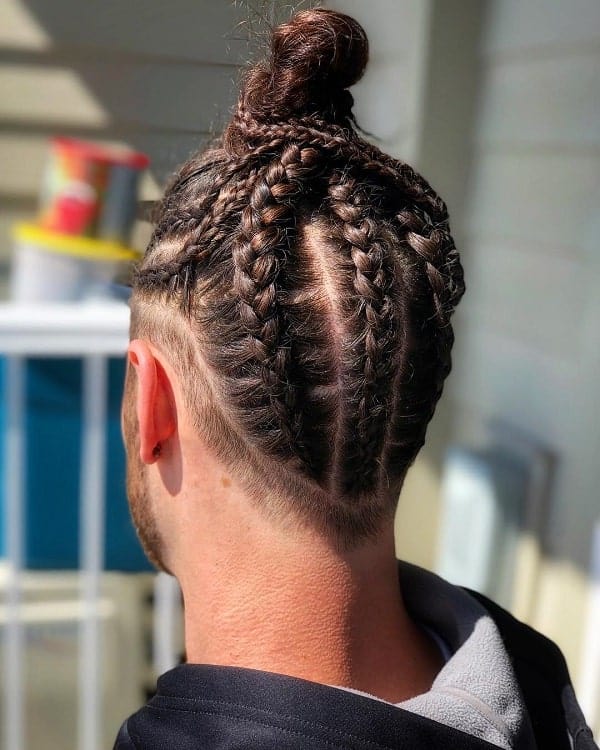 A mixture of thin and thick braids are swept up into a Samurai bun in this hairstyle for men with long hair. A thin undercut outlines the style.
7. Dutch Braided Man Bun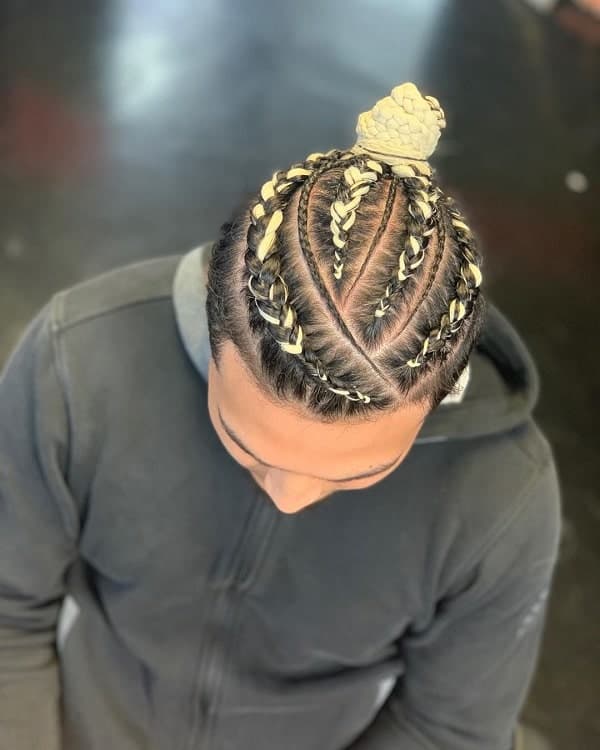 Whether you highlight or simply thread hair string through your braids, a punch of color helps a Dutch braided man bun stand out.
8. Man Bun Braids for Caucasian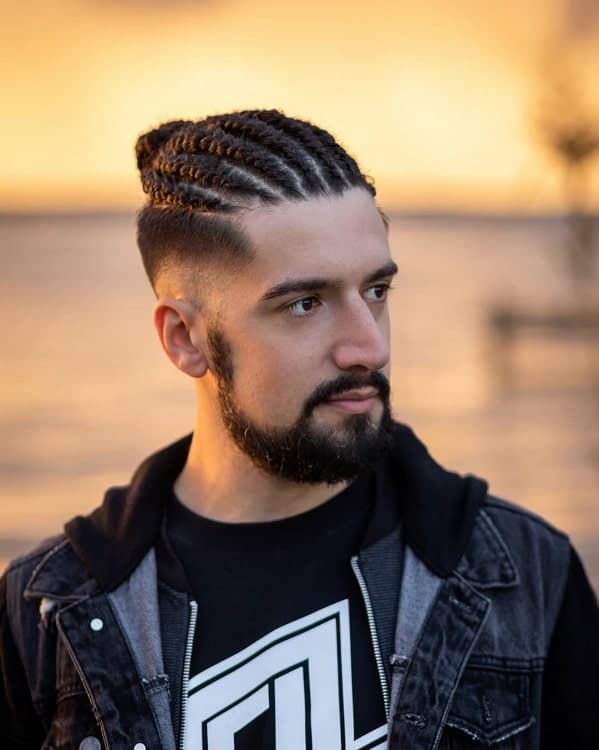 Brunette braids that head straight back from the forehead and gather into a man bun are a simple style but neat and professional enough to wear to any office job.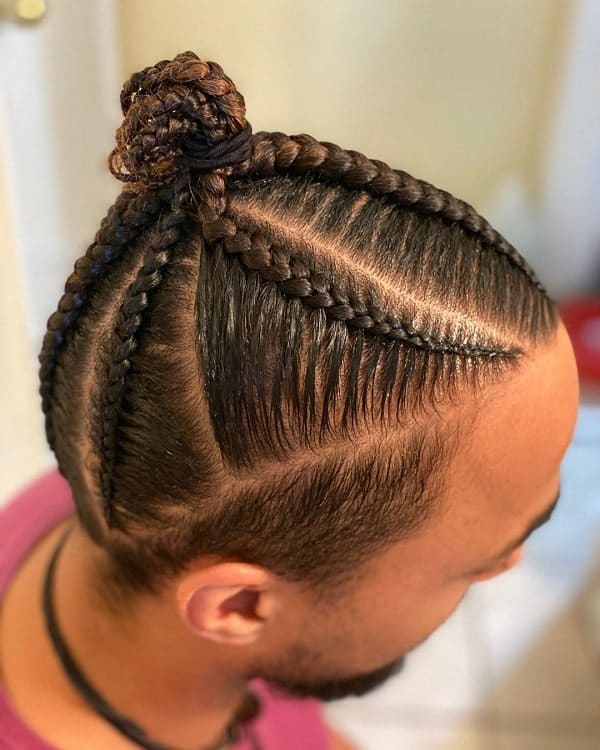 A small section of undercut is nothing compared to the tiny braided detail on this man bun. Your braids can be any size but the result will be hot.
10. Long Man Bun Braids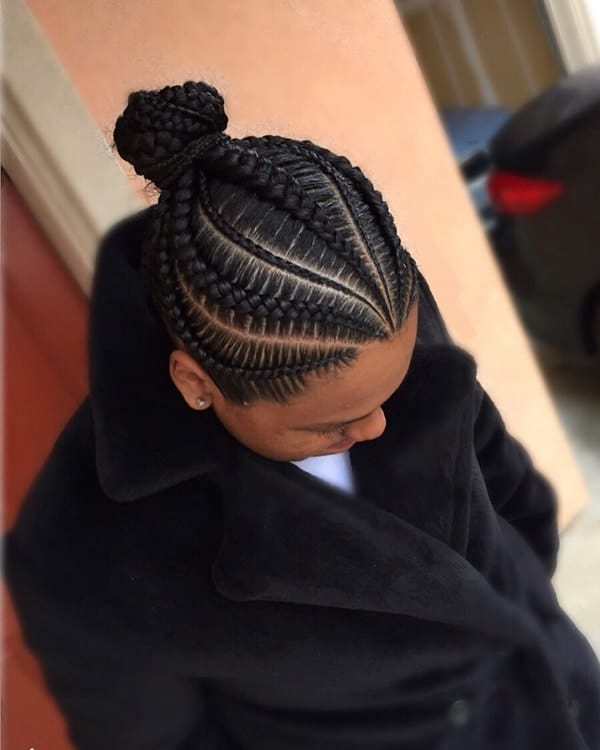 Alternate thick and thin man bun braids for an intricate hairstyle you can leave in for several days without having to touch up.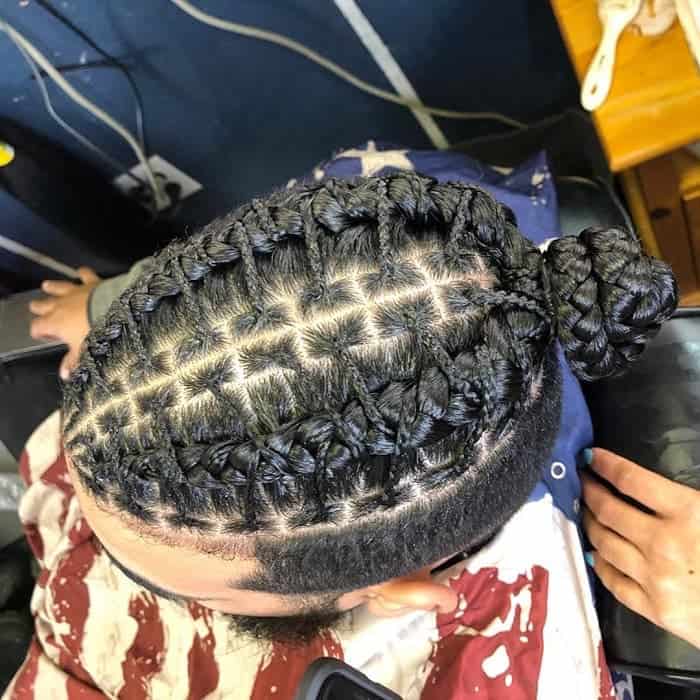 A braided man bun like this will take more time to style and pull together than other looks, but the result is detailed and something to envy for friends. A high fade keeps it cool and edgy.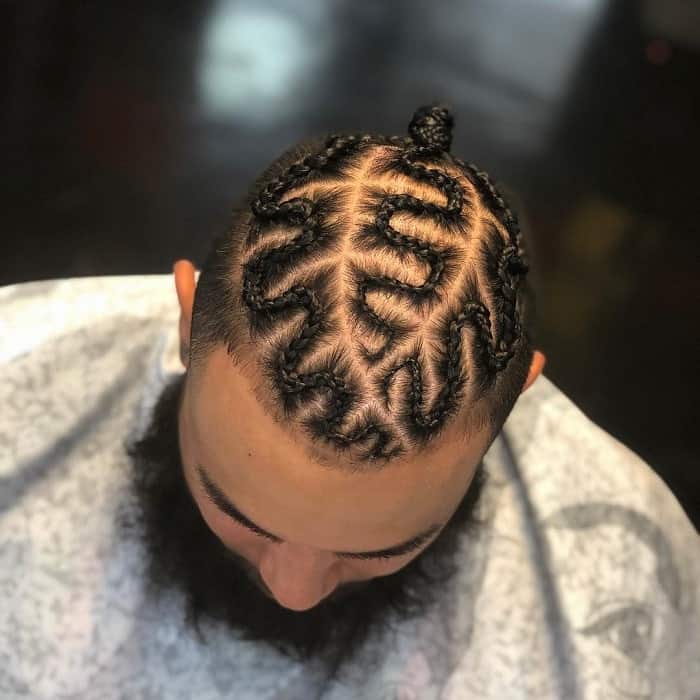 Three sections of wavy cornrows separate this braided man bun from every other one out there whose braids are usually straight.
13. Side Braided Man Bun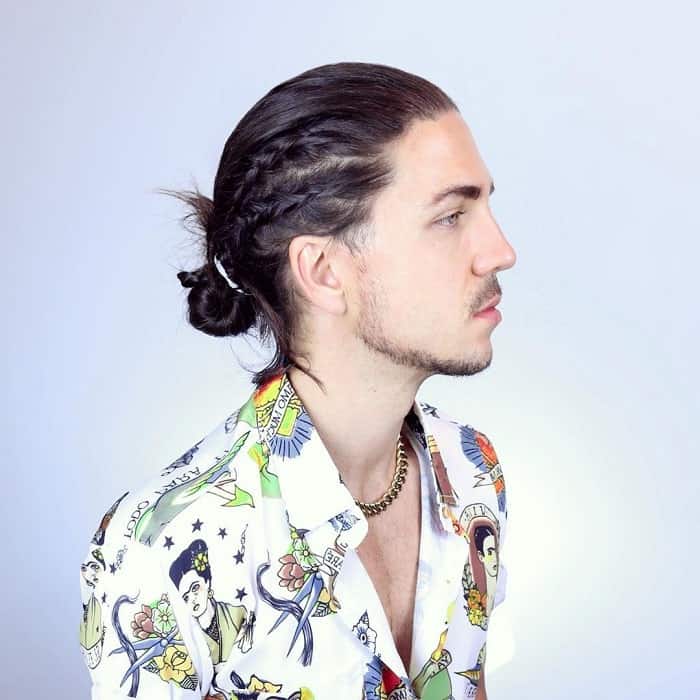 Not all braids have to be on the top of your head. This loose braid starts just above the ear on the side. Whether you do just one or one on each side, the result is a casual styled braided man bun.
14. Men's Braided Bun with Beard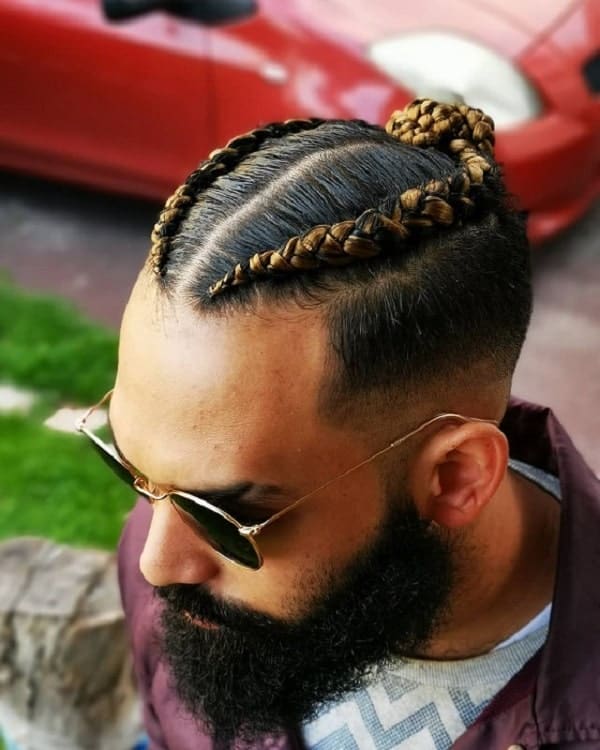 Have fun with color and go for platinum highlights that will show through your braids. When hair is pulled into the man bun, a tapered fade complements a scruffy beard for an overall posh look.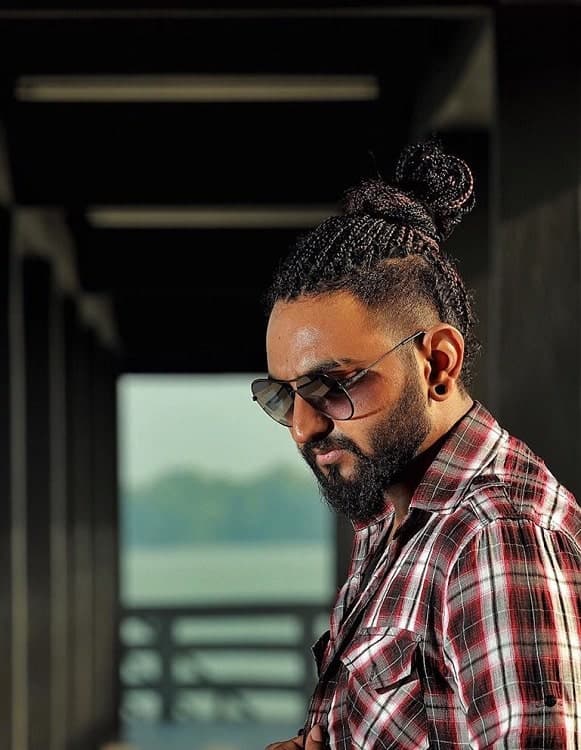 If your hair is in box braids, a man bun is an easy way to put together a quick style if you're in a hurry or on your way to the gym.
16. Bun + Braided Designs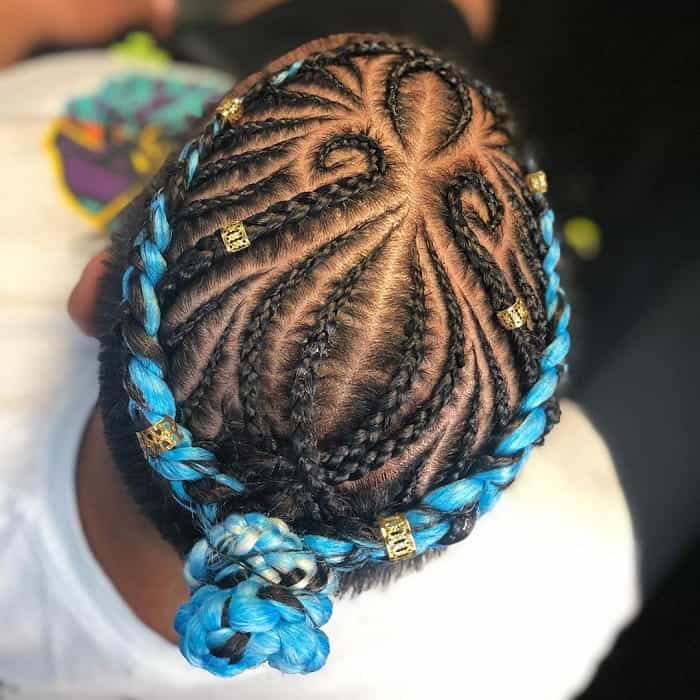 17. Bun +
3 Braids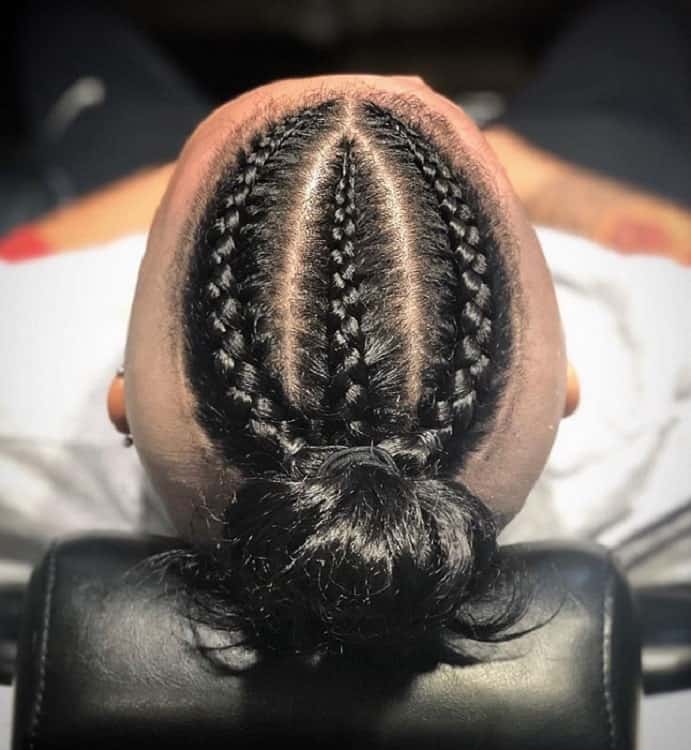 18. Braided Bun for Men with Shaved Sides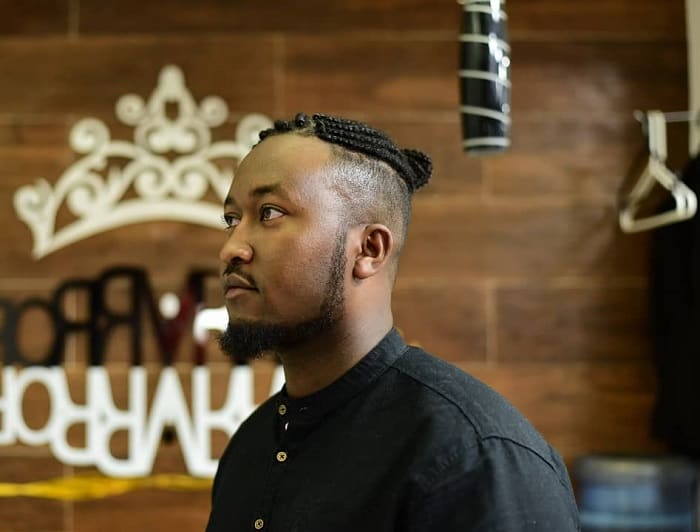 19. Asian Man Bun Braids