The emo bangs are gorgeous, stylish and easy to implement. Whether your hair is curly, wavy or textured, the emo hair bangs for guys bring in a happy combination of strong masculine attitude with sweet, subtle softness.
How to Cut Emo Bangs for Men
Getting an Emo haircut is a great way for guys to show their somber personality on the outside. The look is also catching on with popular musicians and celebrities in the country. Below you'll find a few simple steps on how to cut emo bangs.
First of all, you will need to grow your hair long enough for it to be properly cut. You will want it long enough to cover your ears fully. This is usually about three or four inches all around and may take up to three months if you're currently sporting a short haircut. Be patient and don't rush things. If you go ahead when it's too short, you'll only end up waiting for three months more.
Because there are many styles that you can emulate, it is best to concentrate on only one look. If you're going to a stylist, bring pictures of the style you want. Make sure all the pictures feature the same hairstyle.
The general style is called a blended crop, with the shortest cuts around the ears and at the back. This is the perfect point from which you can go for the more chopped emo look. Make sure you leave a fringe in front.
The fringe or bangs are the most important feature. They should be much longer than the rest of your hair, with some styles being four inches longer than the shortest part. Depending on the style you have selected, it can taper to one side or be cut bluntly. A good place to start is to brush your bangs to the left or right eye (whichever you are most comfortable with) and start cutting of small portion off the side and tip.
You can use the gel or a hair dryer to fix the look in place and give it more volume. You may also want to use a flat iron if you want a perfectly straight look. One last tip on how to cut emo bangs is to wash your hair with shampoo and conditioner every day so that you can have an easier time styling it every day.
Stunning Emo Style Bangs
Here are some striking emo bangs that guys can sport this season.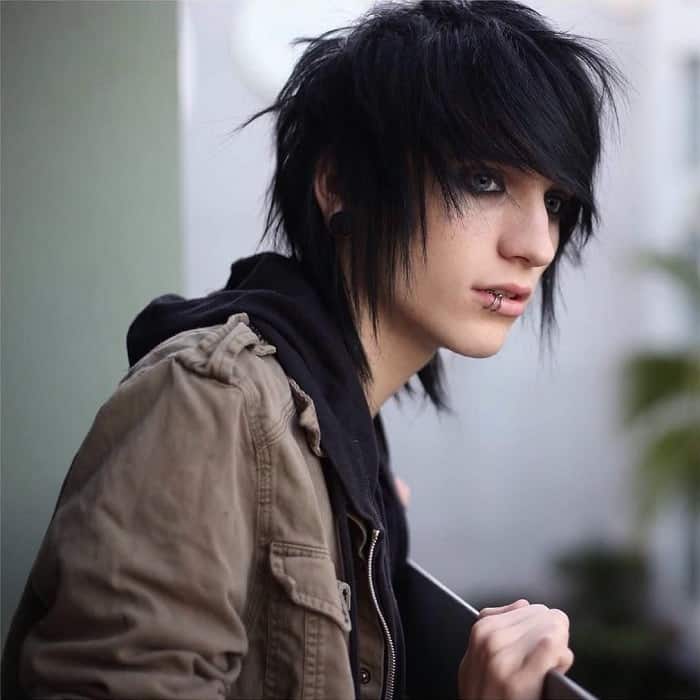 If you have relatively thin hair, this is just the appropriate kind of emo bangs for you. You surely have to grow your hair longer, but this is the cut that will add both style and volume to your overall look. The short layers around the eye and longer ones lower down to enhance the impact.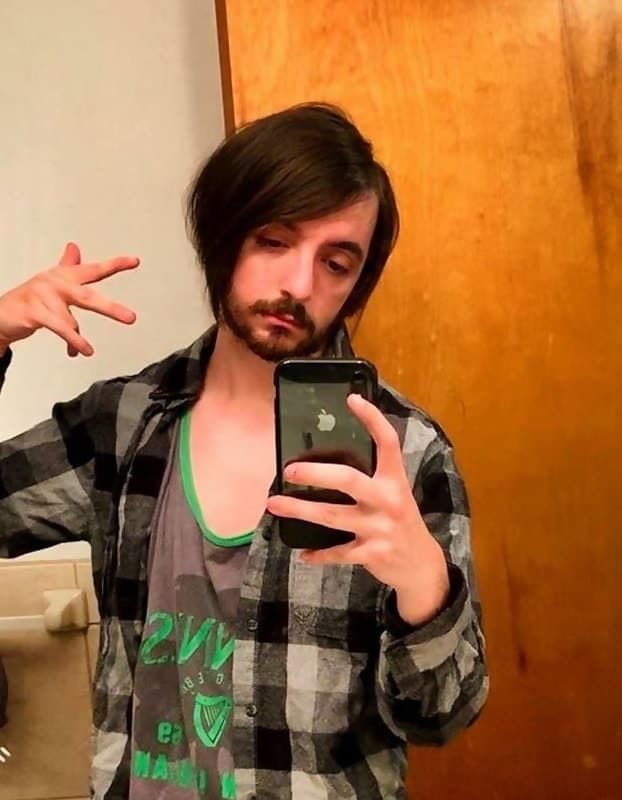 In terms of consistency and overall look, this is the kind of hair thickness that is best suited for emo cut bangs. It highlights the emo bangs style carefully and brings out a subtle maturity to the overall look. It also beautifully portrays the overall subtle intensity that is associated with this style.
The emo hair with bangs for guys are often representative of the musical professional. These blonde highlights further accentuate the moody, whimsical element in it. It is this amazing connect of the hairstyle and the persona ty that makes it a stunning and striking style.
4. Frontal Bangs with Highlights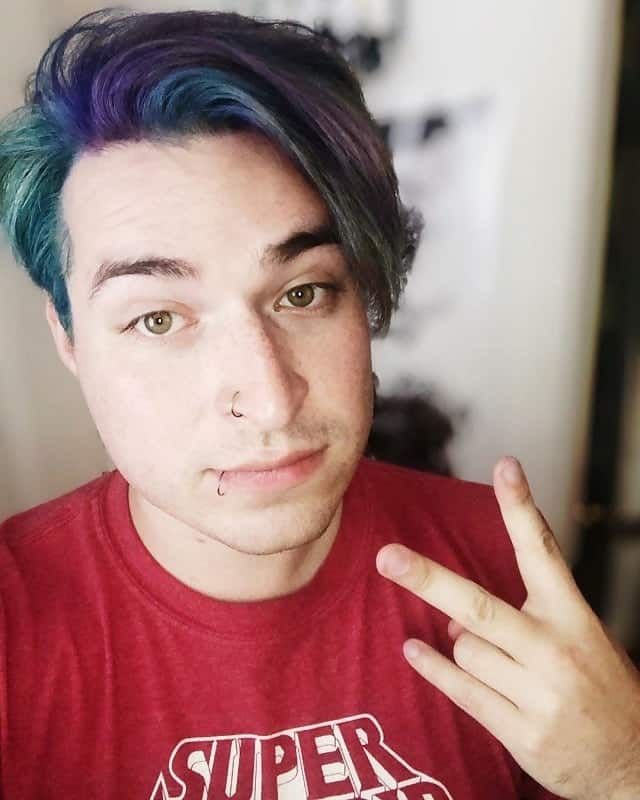 This is another variant of the men's emo bangs. In this, the bangs are not just positioned in the front but are relatively longer than the rest. The subtle highlights too add a sense of drama and enhance the hipster element of this colored hairstyle. This is an outright game changer in many ways.
5. Bangs with Anime Effect
Talk about following your favorite movie style while deciding a haircut and here is a great representation of anime boy with white hair. The white emo bangs take on a striking avatar in this platinum blonde hairstyle and create an overall stunning impact. It is all about creating an understated classy appeal.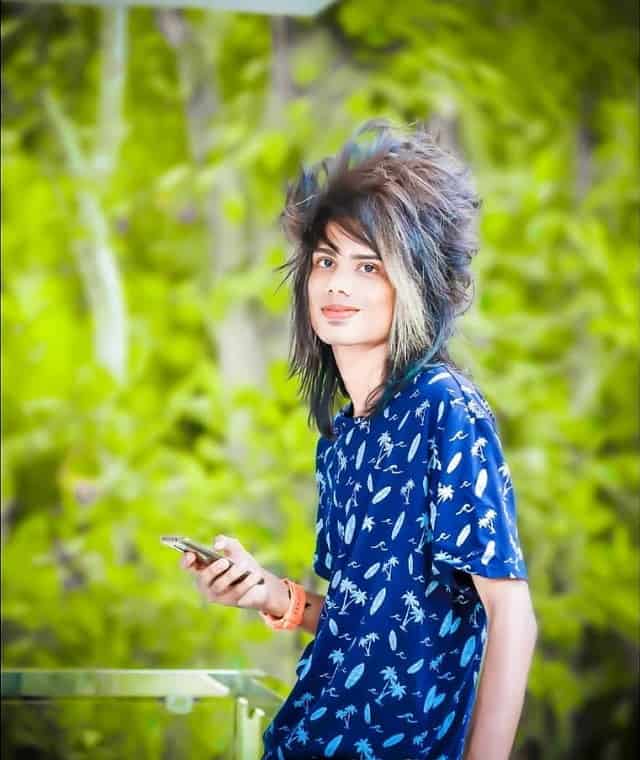 This emo cut bangs for guys is where convenience meets creativity. While on the one hand, this is a type of style that highlights the esoteric and whimsical aspect of the persona ty, it also brings out a style that is convenient to handle without sacrificing the fashion quotient.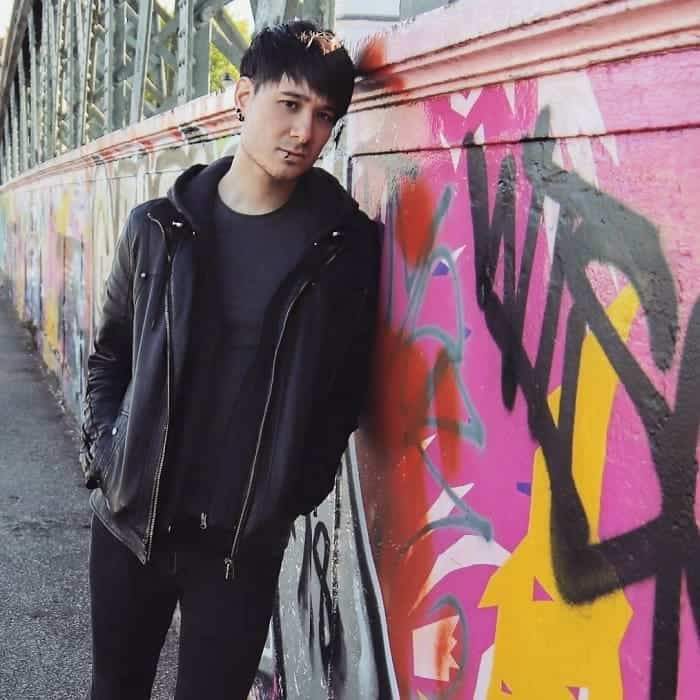 The unique appeal of this emo style bangs for boys is the intel gent combination of the blonde and black tone. It is this combination that is bringing out a sense of subtle, understated, but intensely stylish appeal.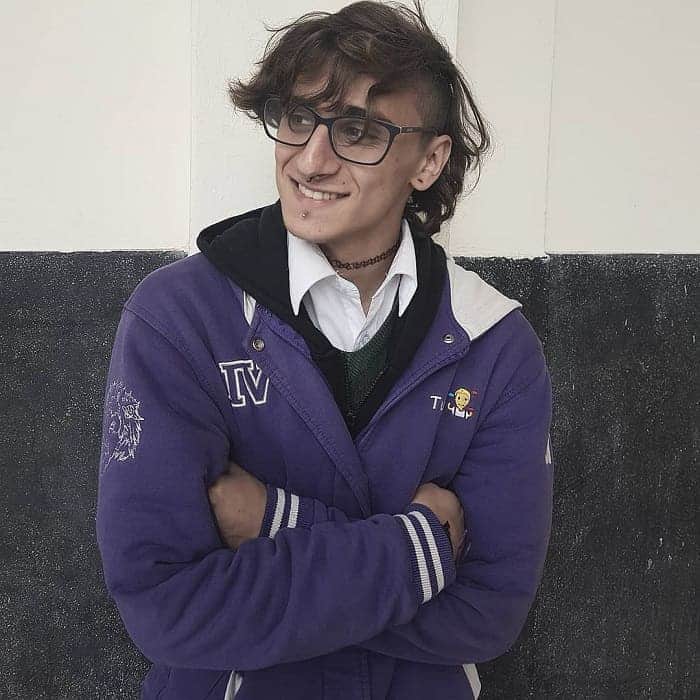 If you thought that emo hair with bangs was only for guys with straight hair, think again. When executed well, it looks equally striking and wonderful on those with wavy hair too.
The best part about this style is the cool and eccentric hint that it brings along. You may be musical or whimsical; this emo bangs style will always make your mood good. It is about creating a soothing, soft and subtle appeal with an attitude.