Anime characters hair colors are so unusual yet lovable so is anime boy white hairstyle. Every anime lovers might have wanted to try these hairstyles once or twice!
Fed up with the same old boring hairstyles? Want some different and cool ideas to style your hair in an attractive way? Well, you landed in the right place. For we have in tow for you the top ten anime guys with white hairstyles to get out of the cliché looks. So tag along to know how to style your hair the anime way!
Top Anime Characters with White Hairstyles
We have curated 10 of the topmost renowned anime guys with white hairstyles for all the anime lovers out there.
1. Killua Zaoldyeck's Hairstyle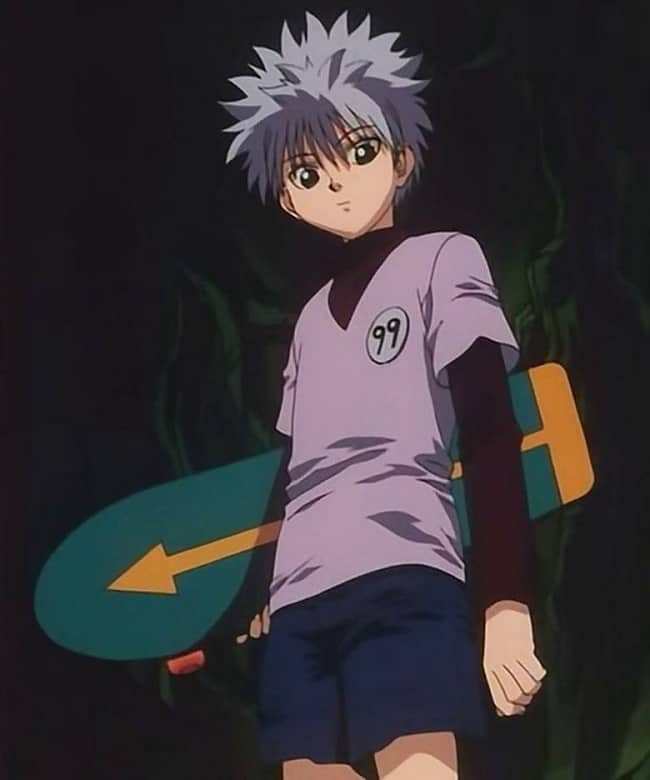 A fun and easy going hairstyle are the one followed by Killua. This white anime hairstyle for boys is cool and edgy and gives off an aura of playfulness.
Ideal for: All the boys supporting white wavy or straight hair can opt for this style. Especially if they are looking for fullness in the center and want to cover the eyes.
How to style: This hairstyle can be easily made by leaving longer bangs at the forehead to cover the eyes whereas supporting sharp cut at the back. Once styled with gel, the spikes turn out edgy complimenting the playful look.
2. Near from Death Note
Near from Death Note also an all-time fav anime characters with white hair whose look you might want to give a try. One of L's successors Near is introduced in the second half of Death Note.
Ideal for: The hairstyle is ideal for boys wanting to rock a show-stopping look. It is difficult to pull out but it's worth giving a try.
How to style: Heavy layers with spiked ends are what you need to make this hairstyle. With bangs covering the forehead ensure a messy look by running your hands through your hair and you are good to go.
3. Zero Kiryu's Hairstyle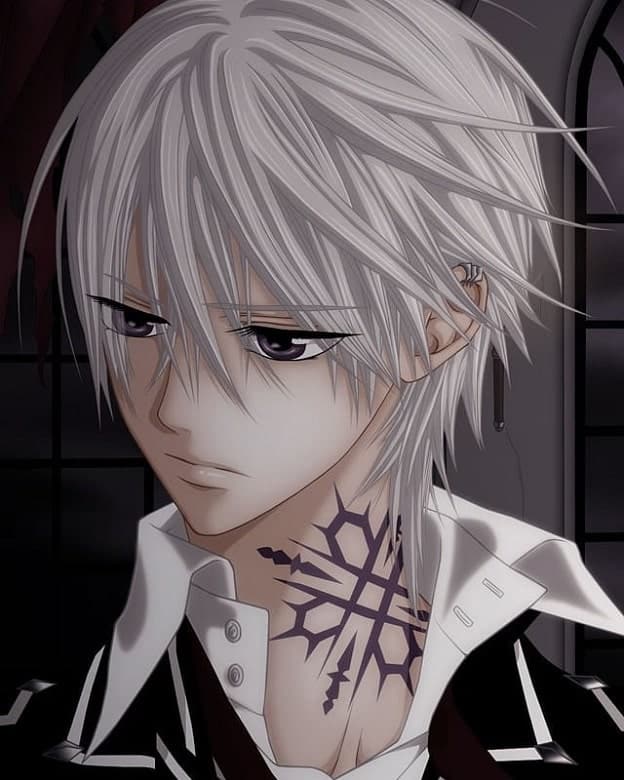 Another anime boy with white hair on the list is by Zero. This is a youthful and spiky hairstyle and perfectly complements people with white hair.
Ideal for: For those looking for a heavily layered hairstyle, this one is a perfect option. At the same time you get to enjoy bangs with the thick layers.
How to style: In order to style this spiky look, you need to have your hair cut into several layers ensuring the layers at the back are longer than those in the front. The front of the face is framed using the bangs and to finish off the ends need to be edgy. But beware this is one high maintenance hairstyle, you will need to cut often to keep the style in shape.
4. Decim's White Hair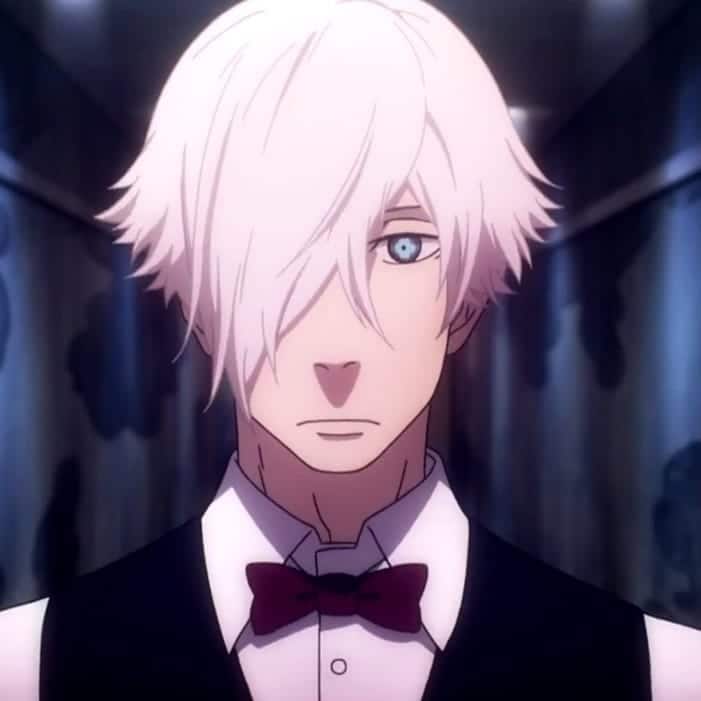 Looking for an anime and emo mix? Decim's emo hairstyle has got your back. Style your hair this way to get a strange yet cool outlook.
Ideal for: Those not wanting constant maintenance and still look stylish, this is a perfect boy anime hair cut for you.
How to style: Gel out the ends to make them look spiky and have your hair combed down to the face covering partially one of your eyes. An uneven haircut, in this case, will serve the purpose to achieve an anime and emo mix boy hairstyle.
5. White Hairstyle by Jiraiya
Jiraiya's hairstyle in Naruto is another hot style on the list.
Ideal for: The anime white hairstyle is ideal for boys with thick, long hair. Plus those wanting to adorn it with accessories could do so by wearing a headband or scarf.
How to style: Start by having your hair cut into several layers, ensuring that the top is short, while the sides and the edges are long. A mousse can be used to spike it up to the top and you are good to go.
Goku Hair: Most Loved Anime Hairstyles
6. Toshiro Hitsugaya's Hairstyle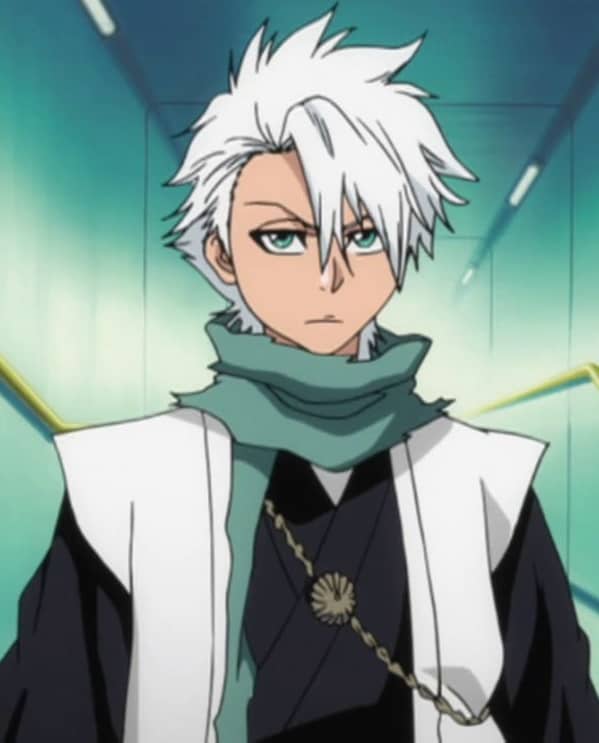 Another anime guy with white hair on the list is Toshiro's. It is pretty similar to Killua Zaoldyeck's but no bangs.
Ideal for: Boys endorsing the idea of a swag long wavy hairstyle should opt for this bold look.
How to style: The top needs to be thicker and longer, whereas the back is kept pretty low. The signature one thick strand hair is to fall on the forehead just above the eye.
7. Silver Rayleigh's Hairstyle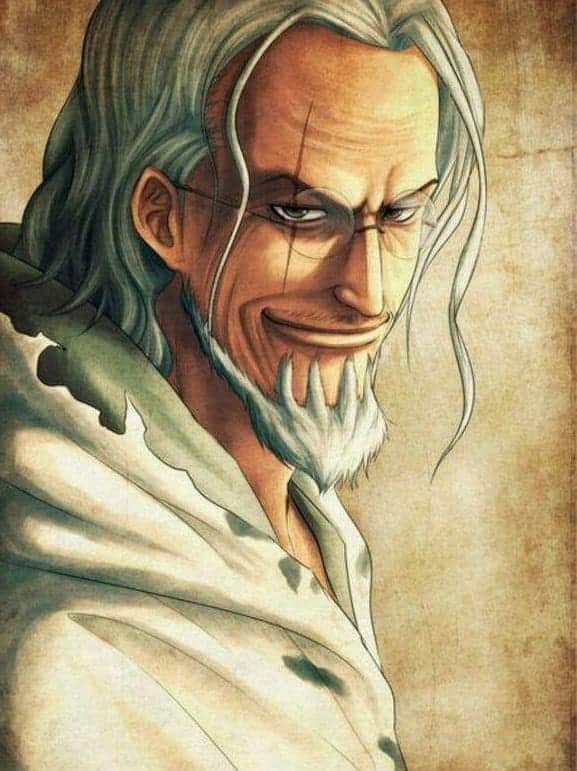 This white long hairstyle with beard on this list is supported by an old anime character, but any age sector can pullout this one.
Ideal for: The hairstyle is perfect for boys supporting thick and wavy textured long hair.
How to style: This style can be achieved by combing the hair till the shoulders with the ends curled. Lastly, frame your face with two pieces of hair around the forehead area.
8. Tomoe's Hairstyle
Another cool anime boy white hairstyle on the list is Tomoe's hairstyle. A classic long hairstyle to rock everywhere.
Ideal for: Boys going with the long hair till the back should definitely try out this style.
How to style: All you need is to grow your hair long and then have some stylish bangs to frame the forehead and to shape the face. Some fringes to frame the sides and you are done!
9. Ginko from Mushishi's Hairstyle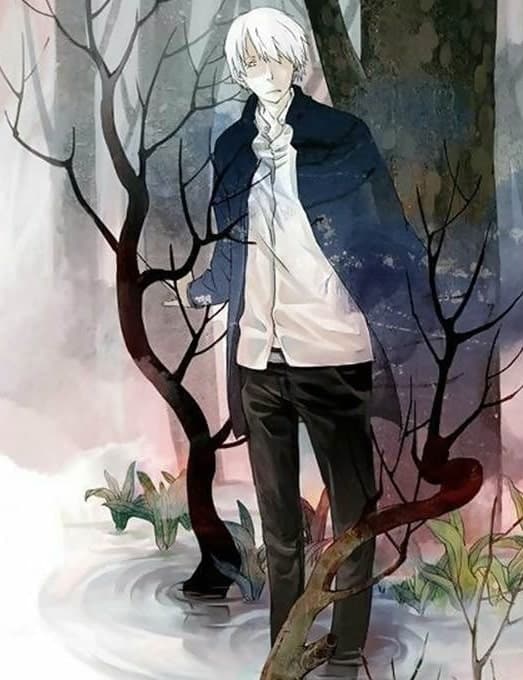 Looking to go back to the classics? Ginko's hairstyle is your one way!
Ideal for: This hairstyle is generally ideal for boys aiming for a short cut above the ears.
How to style: In order to rock this style, you need to chop off your hair at the ends till they reach the ear lobes. Then simply style off with gel to give messy look with bangs covering the forehead.
Anime Boys Awesome Blue Hairstyles
10. Soul Eater Evan's Hairstyle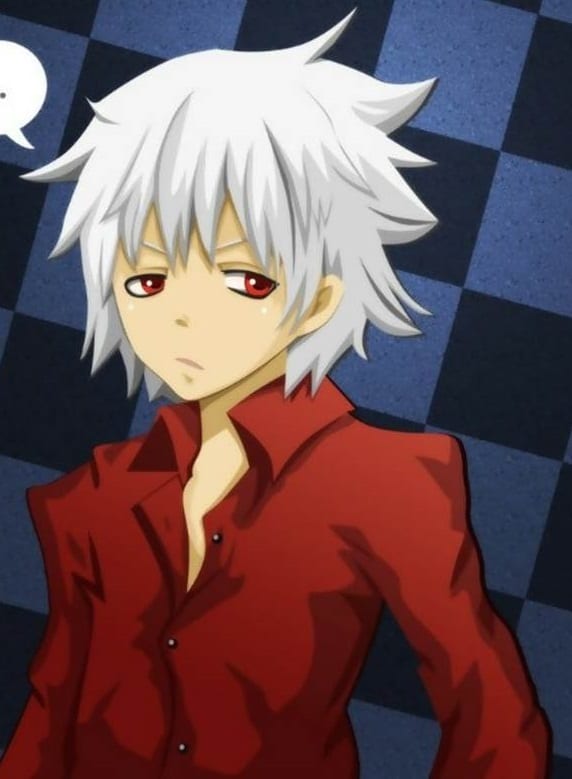 Last but not the least, style on the list is the one supported by Soul. Its spiky, plus fuller in the top one of a kind hairstyle for boys to carry.
Ideal for: This anime boy's white hairdo is good to go for boys with thick, white hair plus those willing to maintain it.
How to style: Start by cutting the bangs and keeping them side swept to cover some of the foreheads. Have more volume towards the top and finish off the look with a headband.
These hairstyles are some of your wildest fantasies, especially if you are a big anime fan. You can live the anime dream too! Try out these anime white hairstyles for yourself!