Bald men can look damn hot if the face shape and personality goes well with it. In fact, stylish hot and sexy bald men looks are being done by many men shaving off all the hair!
Sexy Bald Men Looks You Can Copy
While we live in a world that places a lot of primacy on physical looks where having a crop of abundant hair at the top of your is thought as one of the important expression of masculine style, there are some who have gone against the grain.
There is no shortage of bald successful and sexy men who have made it in a variety of fields; from acting to sports and even academia. Here is a brief profile of 25 famous sexy bald men in no particular order.
Michael Jordan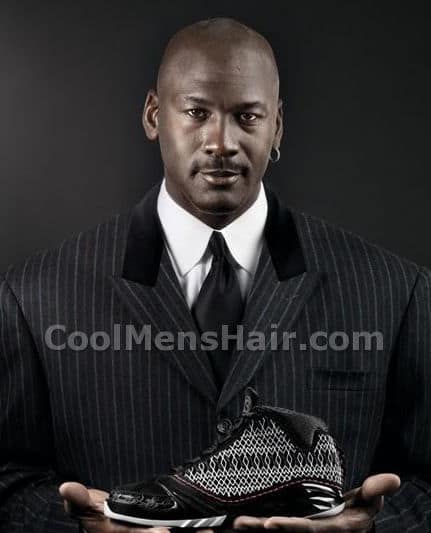 When it comes to sportsmen, there are a countable few to stand alongside Michael Jordan in terms of how they have influenced men's style.
It is not just Jordan's line of Nike sports shoes that have become a legacy for the former Chicago Bulls prodigy, his style off the court has mesmerized and awed in equal measure. His dress sense is impeccable and there are few who exude as much machismo whether dressed in a tuxedo or sports kit.
Jason Statham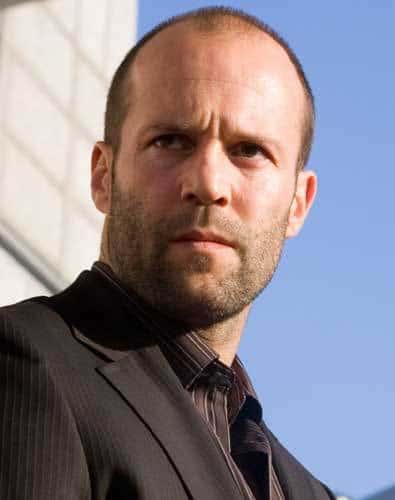 Although in mid-forties, Jason Stratham soldiers on in his acting career. His talent and incredible screen charm no less captivating as his advancing years or receding hairline (check out these styles) would seem to suggest.
Besides his acting heroics, few fans know that Jason is also an avid athlete and that he finished twelfth in the 1992 diving world championships.
Vin Diesel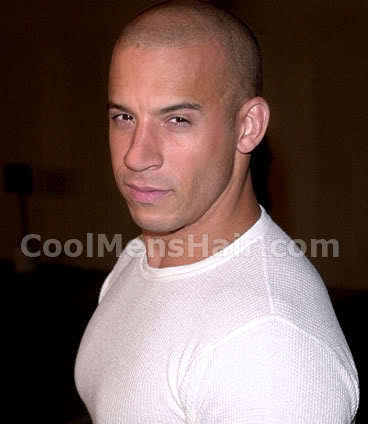 Born as Oscar Sinclair Vincent, Vin Diesel is an American actor, director and writer of mixed parentage. Due to his heritage, Vin had early difficulties in finding good roles and today prefers to call himself as 'multicultural'.
In a television interview, he revealed that he changed his name to Vin Diesel when he worked as a bouncer, a profession he says one should not give out his real name. The Diesel part of his moniker was given to him by his friends who said he must run on diesel because of his boundless energy.
Bruce Willis
The German-born American actor known as Bruce Willis is a legend of the big screen whose enduring charm and sex appeal has enthralled generations of cinema lovers for decades today.
Bruce Willis is also a singer and has released several albums besides starring in a number of television shows. As a measure of his stature amongst Hollywood legends, the movies he has featured in have grossed well over 3 billion dollars, making him the sixth highest grossing star in a lead role and eighth when supporting roles are brought into reckoning.
Andre Agassi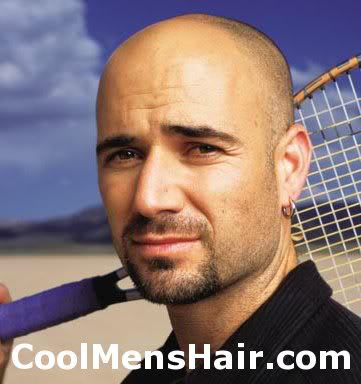 For years, Andre Agassi held crowds mesmerized with his tennis court heroics. However few tennis enthusiasts know that the prodigy of the clay court wore a wig as he won the 1990 French Open.
You have to sympathize with him though considering that at the time he was only twenty at the time. Today, the retired star has come into terms with his hair loss and rarely even spots any facial growth. And his appeal on the social scene has not been any less prodigious for the lack of hair.
Samuel L Jackson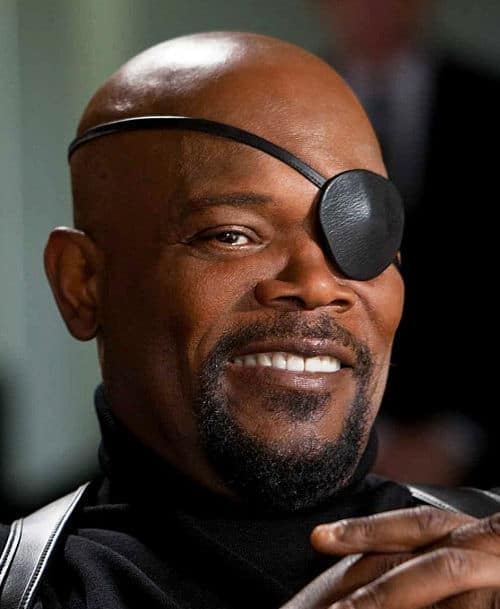 Samuel Jackson has risen up in stature both as a cultural icon and screen star since he featured in a series of films in the early nineties. He is also a professional golfer as well as a family man.
His success is no less phenomenal as he advances in years and his charm and commanding presence can be expected to offer entertainment and inspiration for cinema goers well into the foreseeable future.
Frederick "Freddie" Ljungberg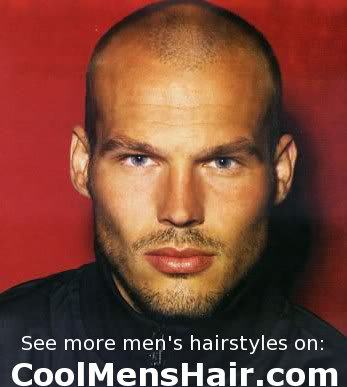 Nobody can question Freddie Ljungberg's skill with the soccer ball. He made it on to the big stage with his mesmerizing dribbles and runs in opposition defenses. As his hairline receded at the prime of his careers, Ljungberg never shied off and decided to shave it close to his head.
He never does cut it of altogether, but retains it close enough. In the twilight years of his career in the Major League Soccer, Ljungberg has continued to be prominent in the social scene and considering the beauties he has continued to attract; his loss of hair has never been an issue for his amazing sexual appeal.
Zinedine Zidane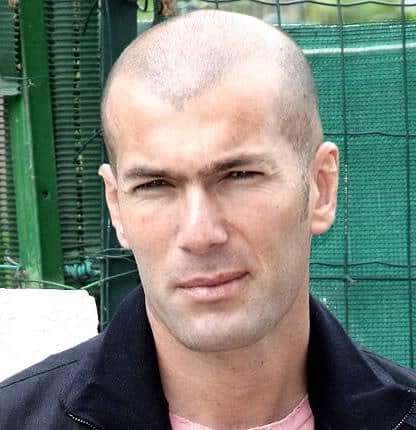 His infamous head in the final of 2006 World Cup in Germany, has been used on numerous occasions as an unfortunate blemish on an otherwise illustrious career.
The achievements of Zinedine Zidane playing either for the top European clubs like Real Madrid and Juventus in the 1990s and 2000s. The fact that he showed no less prodigy as his baldness cropped upon his head means that loss of hair should never be an encumbrance to one's lofty goals. And it in no way lessens a man's appeal.
Tyson Beckford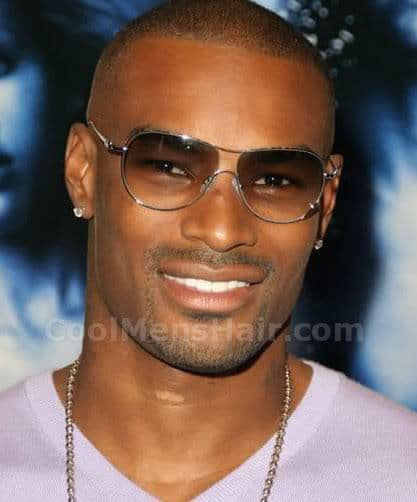 If there is a man that has come to define the paradigm 'less is more' there is none like Tyson Beckford. The actor cum model has urbane good looks that are not in the least lessened by the fact that he features a clean-shaven head.
Forget the pronounced tattoos and the rippling abs that are reason enough why Tyson is such a heartthrob. The bald head is a big reason why he is considered such a heartthrob by smitten girls all around the globe.
Taye Diggs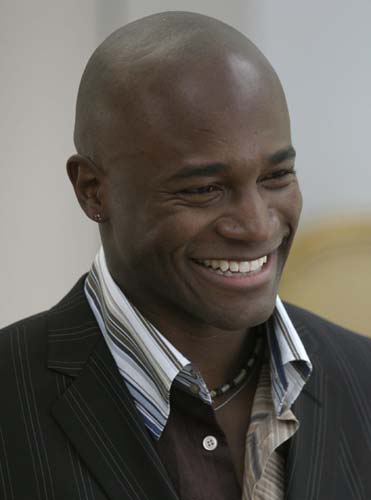 Ever since he made it on to the global stage with his unforgettable performance in How Stella Got Her Groove Back, Taye Diggs has continued to pull off some amazing stunts of convincing acting.
The fact that he sports a shiny head top of the head has not made his performance nor appeal any less intriguing. If anything, his baldness has come to cap off his talent and screen presence.
Facial hair aside (of which he has been known to experiment with several styles) Taye's maintenance-free hairstyle is as worthy of mention as his disarming smile.
Ben Kingsley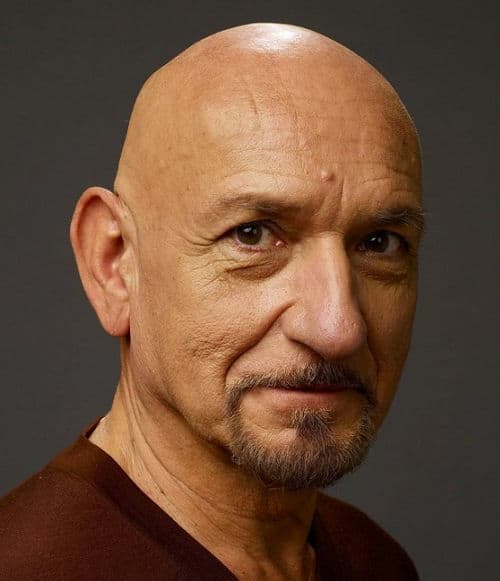 Ben Kingsley is perhaps most well known around the world for his leading role in Richard Attenborough's movie Gandhi in 1982.
For his performance, Kingsley won a slew of awards including the Golden Globe and the Best Actor in the Academy Awards. His performance in portraying Itzhak Stern in the 1993 blockbuster, Schindler's List proved that this urbane bald-headed actor has a class about him. He continues to star in a number of films in the twenty-first century too and has even been knighted for his endeavors.
Sean Connery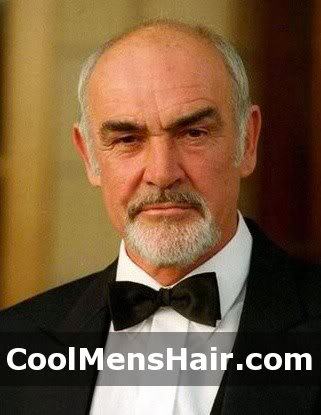 It is a fact that sounds like an incredible piece of fiction when fans of James Bond come to know that the first actor to ever bear this iconic moniker wore a toupee to cover his baldness in all his movies. The pioneering agent 007 has achieved what many can only dream of even aspiring to have in a lifetime.
Other than a stream of award-winning movies that have been the hallmark of his acting career spreading well over three decades, Sean Connery has been knighted by the Queen and has consistently been voted one of the sexiest men alive despite being much older than the prevailing modern sex symbols.
His authenticity cannot be questioned though, he has always retained his endearing Scottish accent irrespective of the movie he is featuring in.
Michael Chiklis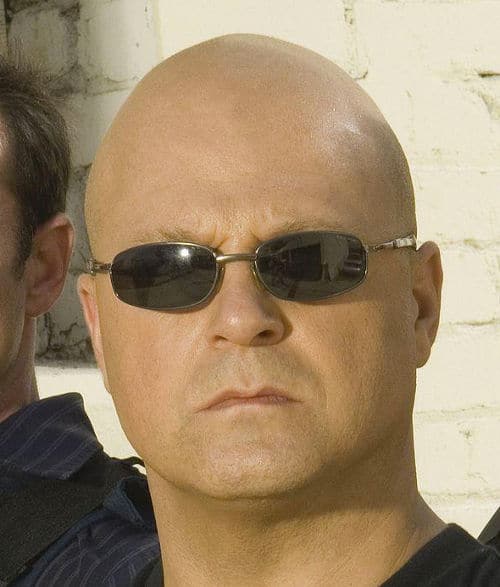 With his evocatively rugged looks, Michel Chiklis is one of those television actors whose sexual appeal will continue to enthrall fans for many years to come.
Born in 1963, his age and receding hairline have not diminished his commanding screen presence. The quintessential cop in a number of leading drama series has never shied from expressing his revulsion for hair growth adverts. To him, it is criminal to treat hair loss as if it was the worst possible happenings that could happen to a man.
Woody Harrelson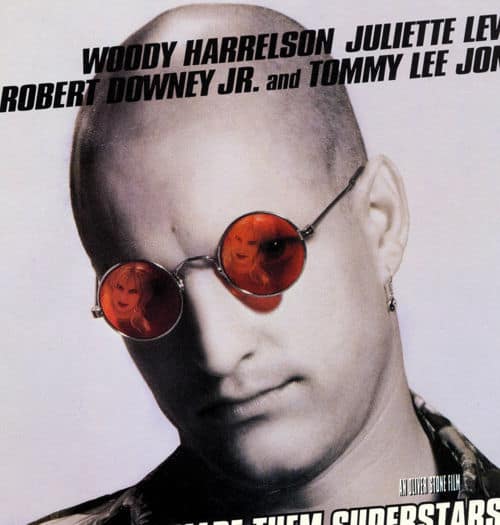 Even his recent portrayal of Woody Harrelson in the movie The Hunger Games may have brought out a distinctly shaggy-haired look, in real life Woody Harrelson spots much less growth on top of his head.
This hair loss never meant that the veteran actor has any less appeal and charm. It is a safe bet that when the hunkiest rugged men are counted, Woody will be there at the top with the best of them.
Seal
With his unconventional looks and irrepressibly melodic voice have been the hallmarks of the incredibly talented singer known as Seal. Born as Seal Henry Olusegun Olumide Adeola Samuel of Brazilian and Nigerian heritage, he has won just about every award there is to win in showbiz from Brits to Grammies to MTV video awards.
Seal has always been a subject of speculation in the media and his enormous sexual appeal is evident from the fact that he has dated the most highly rated actresses including German model Heidi Klum whom he married in 2023 and the couple only came to separate in early 2012.
LL Cool J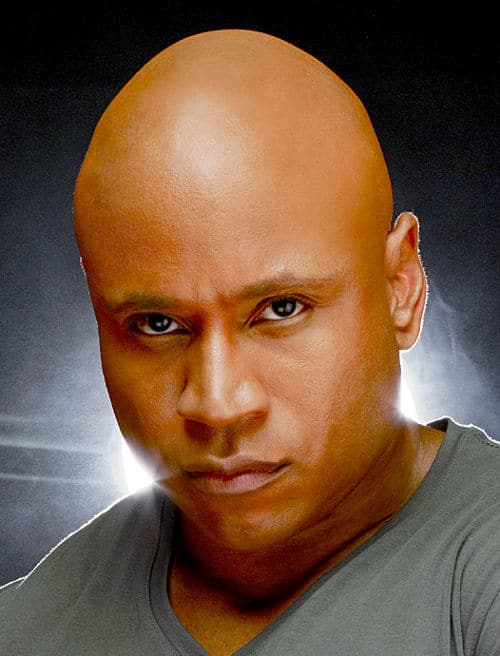 When the history of Rap music is told, there will be a large chapter on LL Cool J. He is credited with the role of moving the genre from the underground to the mainstream of entertainment circles.
He has further enhanced his reputation as an actor with a number of global successes like Any Given Sunday. Though he invariably spots trendy headgear, he nonetheless concedes that he spots a balding head.
Patrick Stewart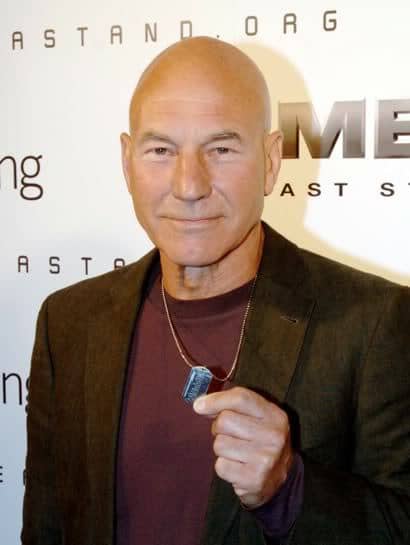 Taking his staid facial appearance and bald head, one would be forgiven for underestimating the talent of Patrick Stewart. However, follicular shortcomings have not derailed the achievements of the star of Star Trek.
For over seven years and in 178 episodes of the award-winning TV series, Steward went on to achieve phenomenal success with the X-men franchise. His bald head did not stop him from being voted among the 50 most beautiful people in the world by People Magazine in 1995.
Howie Mandel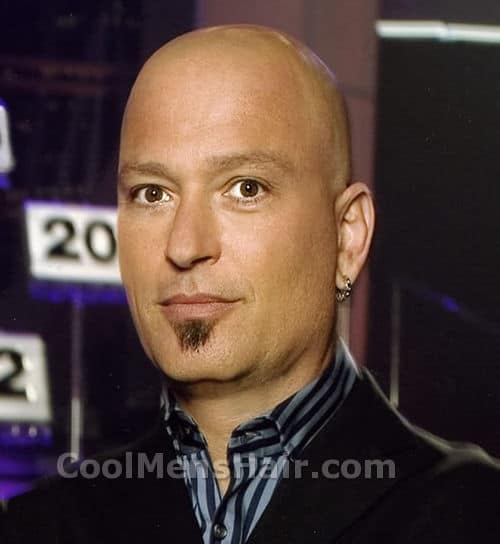 Any list of top 25 famous sexy bald men would be incomplete without mentioning Howie Mandel. He rose to worldwide fame with the phenomenal success of the Deal or No Deal game show but has returned to the television as a judge on America's Got Talent.
Though earlier in his career Mandel used to spot a crop of funky, curly hair he has come to be known for his endearing bald head today.
Interestingly enough, Mandel has admitted that he shaved off his hair not because he was balding but because he suffers from mysophobia, a pathological fear of contamination and germs. Apparently, shaving his hair makes him feel cleaner.
Damon Wayans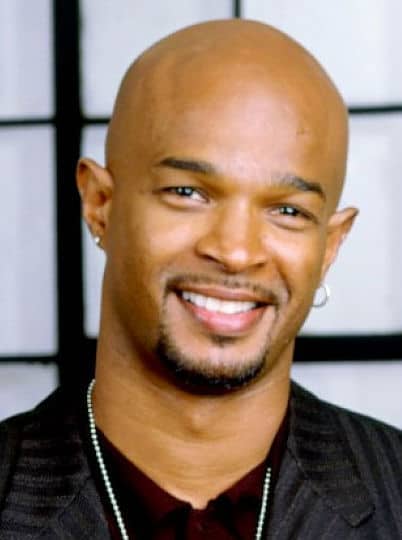 When it comes to stand-up comedy, there are few who have a natural gift for it to rival the truly prodigious Damon Wayans.
His exploits on both the big and small screen are legendary and he is a household name all over the world, at least in homes where laughter is allowed. He is one of the top American sex symbols and his admirers invariably concede that his shiny head is a large part of why they find him irresistible.
Chris Daughtry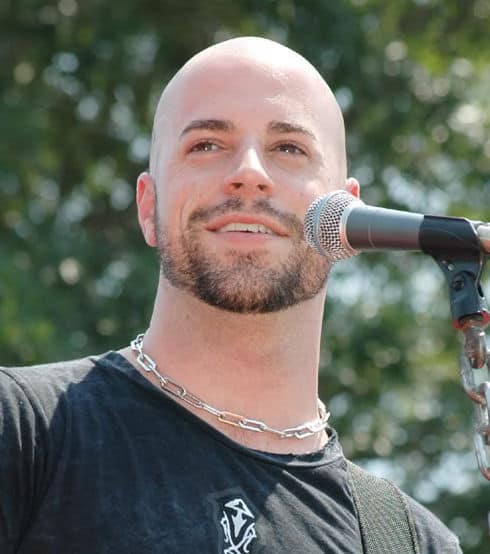 There have been questions raised in the media and blogosphere whether Chris Daughtry has male pattern baldness or not.
However, everyone is in agreement that Chris is one hell of a sexy rock star. Making his mark on the showbiz stage at the American Idols, Chris Daughtry has gone on to achieve success post idols and was even nominated for a Grammy.
John Travolta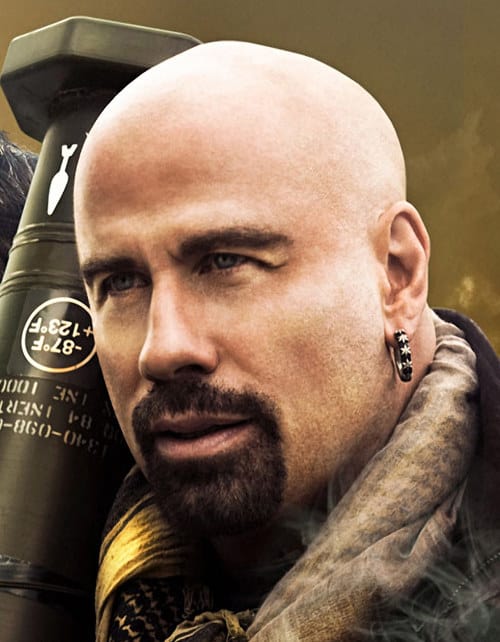 Trendsetter, action hero par excellence, heartthrob, evergreen, suave. All these are tags that immediately spring to mind when one thinks of one of the most enduring stars of Hollywood culture, John Travolta.
What many people do not know is that Travolta also spots a much-receded hairline than his movies show. He dons one of the most realistic hairpieces and with all that charm, who can question his little vanity?
Tyrese Gibson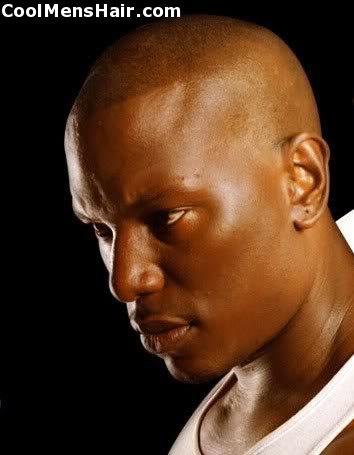 Still, in his youthful thirties, Tyrese Gibson spots closely shaved hair that all the same has not diminished his attractive look.
When you consider that he is a rapper, R n B, singer, songwriter, actor and model, you have to wonder if it is possible for someone to have more going for them. Tyrese is certainly going places and with his hairstyle, he has scored a big point in a bid to cultivate a self-made image.
Yul Brynner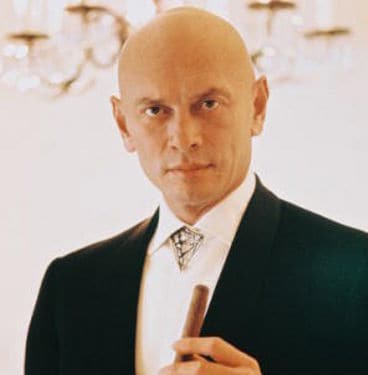 There are fewer enduring sex symbols of the showbiz industry to equal the magnetism and allure of Yul Brynner. The Russian stage and film actor is best known for his role as Mongkut in The King and I as well as Rameses in the 1956 epic, The Ten Commandments.
Many years since he died he is still remembered for being one of the stars who has shown that sexy and hair loss are not necessarily mutually exclusive.
Montel Williams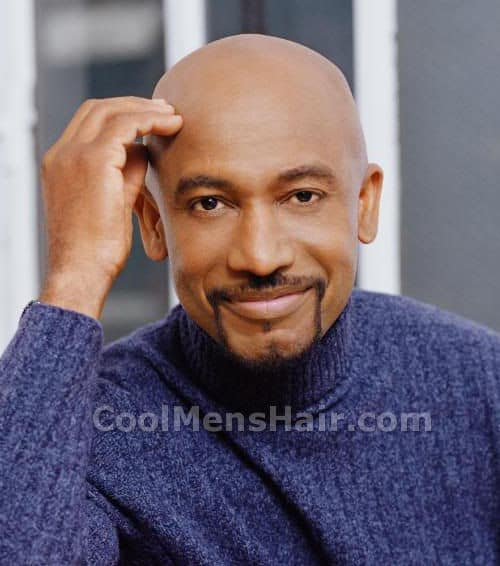 As an actor, radio show host and television personality, Montel Williams has an enduring appeal for millions of American fans and many more around the world.
His own Montel William Show has earned following among enthusiastic television audiences for close to two decades. He has also written a number of books.
Avery Brooks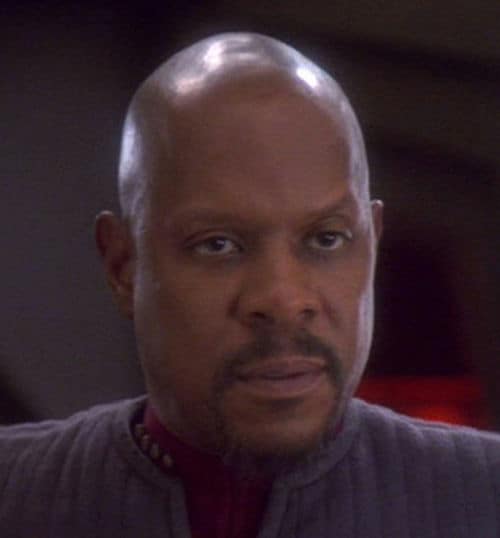 Talented, sexy and as photogenic as they come; Avery Brooks has that capacity to draw attention on stage, screen or in printed media. He has won awards in television, cinema, documentaries, and theater. Brooks has also been a teacher and has made notable contributions in the promotion of African American cultural heritage.