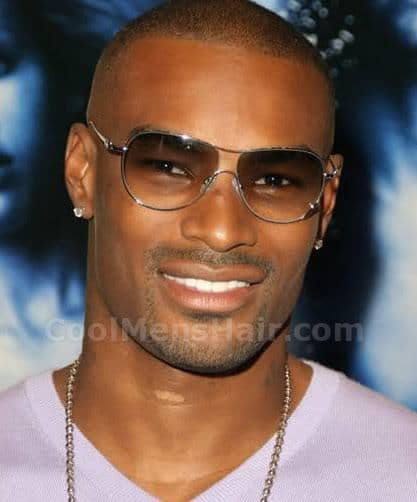 Tyson Beckford bald look.
Tyson Beckford is a 50 year old American model and television star. He has been the primary model representing Ralph Lauren since 1993. He is currently a co-host on Bravo's reality contest, "Make Me a Supermodel". He was also a judge and mentor on the Australian version of this program's first season. Here we shall look at the Tyson Beckford bald look.
Between his facial features, head shape, and modeling career, Beckford has been instrumental in making the bald look more popular. Studies have also shown that women prefer that a man have no hair at all over thinning hair or a receding hairline. More and more men are embracing this style for that reason.
There are some key elements that go into maintaining the smooth, shaved head appearance. First, one must choose the correct razor for the job. Straight razors still provide the closest shaves, but safety razors and disposables have less change of cutting the skin. This is important because cuts on the head bleed profusely and heal slowly, making one have to wait longer between shaves.
It is important to keep the scalp moisturized to prevent drying and flaking. Men opting for this style must apply lotion to their heads relatively frequently. In addition, wearing a hat when out in the sun is recommended. Most skin cancers show up on the head and neck. Therefore, sunscreen is also a critical part of maintaining this style.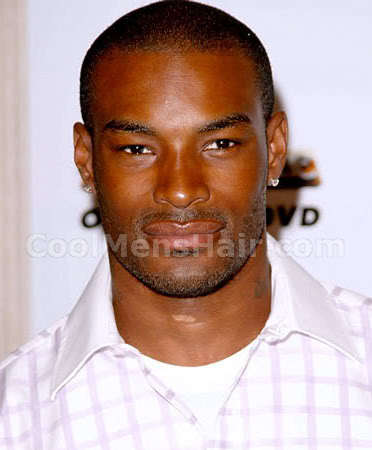 Tyson Beckford bald style.
The Tyson Beckford bald look has gained popularity in recent years. Many women prefer it on black men and men of certain other ethnic backgrounds. It is also becoming the preferred alternative to thinning hair and male pattern baldness. Shaving the head eliminates the need to try and hide a receding hairline. This style does take more maintenance and care than most people realize, however.