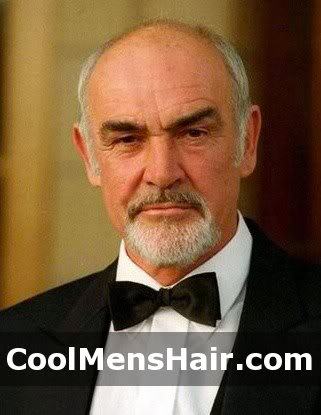 Sean Connery hairstyle.
Sean Connery
, aka Sir Thomas Sean Connery, is a brilliant Scottish actor and film producer. He rose to fame when he took the role of Ian Fleming's famous spy, James Bond, agent 007.
However, he has several movie credits under his belt after having starred in such hit films as Highlander, The Hunt for Red October, The League of Extraordinary Gentlemen, and many more. He was voted sexiest man of the century for the twentieth century at the age of 69. Here, we will look at Sean Connery hairstyles through the years.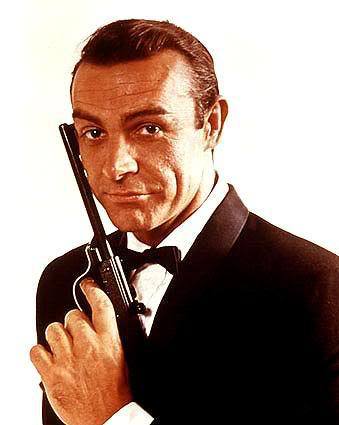 Sean Connery (as James Bond) hairstyle.
In the early 1960s, when Connery first began playing the role of James Bond, He wore his hair in a
classic short hairstyle
that was relatively common among men. This is not to say that the style did not look particularly good on Connery, who has classic, chiseled features.
He combed the hair up and back in a style that would have been called a pompadour if the top had been slightly longer. Hair cream was used at that time to provide hold and keep the hairstyle in place.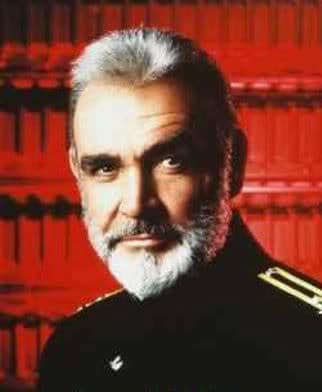 Sean Connery hairstyle in the Hunt for Red October movie.
When he did Hunt for Red October, Connery was in his middle age. For this role, he wore the hair in a very short style with the sides and back
buzz cut
and top left about half an inch long.
The top was pulled up into short spikes that stood up all over. In addition, he wore a mustache and full beard with this hairstyle, helping him to continue to look very distinguished.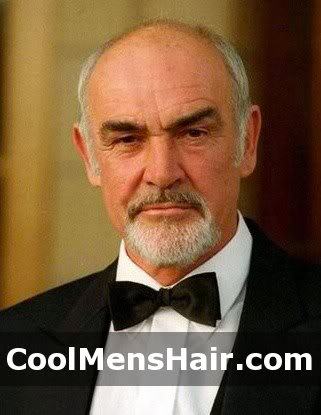 Sean Connery formal bald hairstyle
Today, at the age of 80, Connery is bald on top. He keeps the sides and back cut short and wears a thin mustache with a goatee.
As he has aged, Sean Connery hairstyles have changed considerably. The one constant is that he always wore his hair in a short style that befitted a man of his classic good looks.