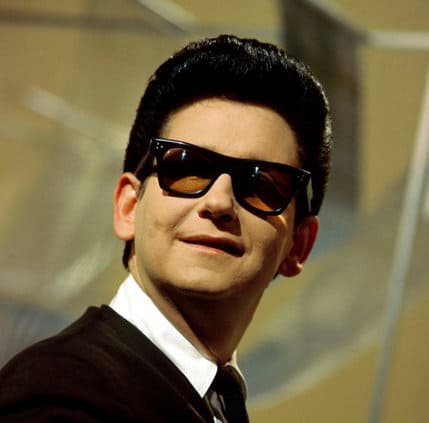 Roy Orbison is probably one of the few singers who was able to pull off the pompadour with style. Aside from Elvis Presley, Orbison is perhaps the other and famous celeb who liked to sport the pompadour, despite the time it takes to get this style in place. Paired with a pair of dark sunglasses, the Roy Orbison look is complete. Here are a few tips on how to get the Roy Orbison hairstyle.
A pompadour can be achieved with wet or damp hair. You will also need to have a few inches of hair all around to achieve the classic pompadour look. A good water based gel is also important to keep the style in place. Have the materials such as the pomade, a good blow dryer and a setting hairspray on hand.
Begin by pulling back the hair on the front of your face, gathering enough hair until you reach just before the midline of the head. Blow dry the space from the back to create height and volume. Lay the front section of the hair back. Take a small pea sized amount of pomade and rub between the fingers to emulsify and then rub through the hair. Also apply pomade along the side and start combing the sides from front to back and up. Make sure that there is enough pomade so that it is easier to slick the hair back. Use a comb to slick the hair back and down the sides to create a smooth and uniform look.
To create the classic puff that pompadours are known for, you can do this by pressing on the hair from the top with one hand and pressing on the hair on top of the forehead using the other hand. This will create the classic curve on the front. Set with a styling spray to hold the style in place.